40ft Shipping Container Dimensions, Measurements, and Weight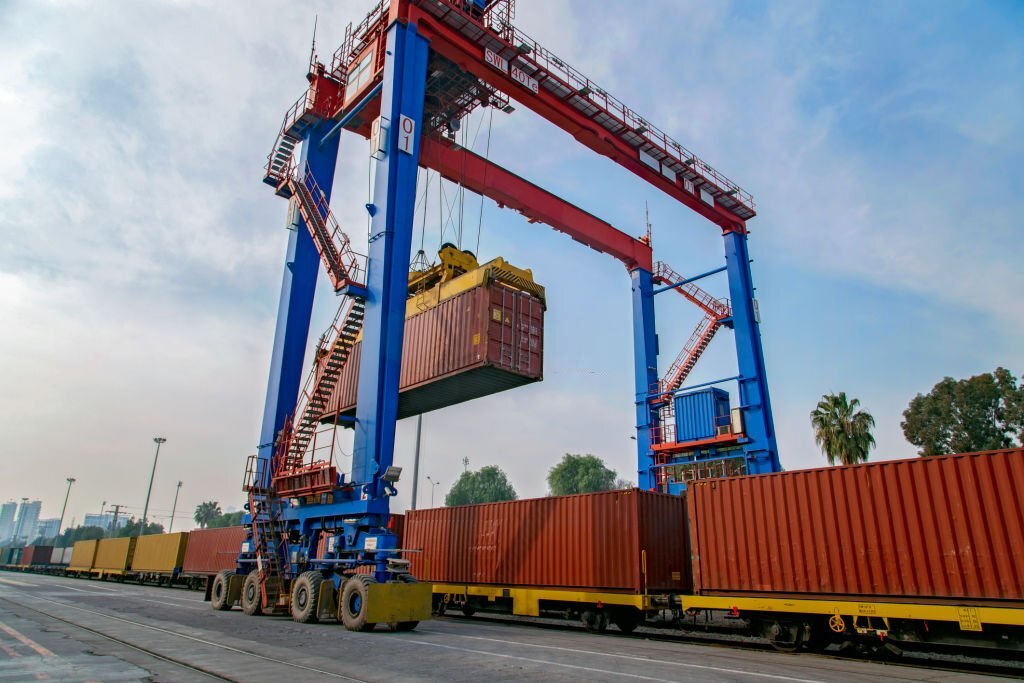 International shipping of vehicles and goods through a 40-foot container is the most secure and reliable method. However, container shipping is not easy without understanding the internal and external 40ft shipping container dimensions, as you may think. But an experienced shipping company like AES understands what you can possibly ship and how items will fit inside the 40-ft container. Other than the shipping process, you can enjoy the leverage of our experts taking care of your documentation and customs clearance process.
Overview of 40ft shipping container dimensions
Like a 20-foot container size, a 40-foot container is another standard size for shipping vehicles and equipment. But it has more space than a 20-ft allowing it to hold more items in number or larger and heavier cargo.
The 40-foot container provides an additional layer of security for your vehicles, and you can also ship your goods alongside. But a 40ft container dimension doesn't provide you with a 40-foot space both horizontally and vertically.
What are the dimensions of a 40ft shipping container?
An imperial system (feet) is the industry standard for measuring the dimensions of a 40ft container. It specifies both 40ft container internal dimensions and external dimensions. Other measurements include usable capacity and door opening. But remember that the 40-foot standard container dimensions will differ from 40ft high cube container dimensions.
Internal Dimensions
External Dimensions
Height
8ft. 10 in.
9ft. 6in.
Width
7ft. 8in.
8ft.
Length
39ft. 6in.
40 ft.
Weight of 40-Foot Shipping Container
Tare Weight (kgs)
Max Cargo Weight (kgs)
3,780 kg
26,700 kg
| | |
| --- | --- |
| Usable Capacity | Door Opening |
| 33 m3 | Width: 7ft 8.3in.Height: 8ft 5in. |
How many pallets can fit into a 40-foot container?
Pallets are smaller platforms that provide a base for the cargo and help in its loading and unloading process. The dimensions of European pallets are 1.2m x 0.8m, and the base dimensions of a 40ft shipping container can hold 25 of them.
The standard way of fitting a pallet inside the container is to stack them in a row along the length and another row along the width.
But their load should not be hanging over the sides. If the pallet type is American, its dimension is 1.016m x 1.219m. The base dimensions of the 40ft container can hold 21 American pallets.
What's the maximum load for a 40-foot container?
An empty 40-foot container weighs 3,750kg and can carry a maximum load of 26,000 kgs. But how much you can load depends significantly on the size and weight of cargo and the possible limitations of the shipping company.
A 40-foot container can likely hold the contents of three to four cars, depending on their size. However, irregular-shaped items will take up more space.
Considerations when packing a 40-foot container
Consider the internal shipping container dimensions of 40ft when packing for shipping. In addition, assess how many irregular-shaped or non-boxed items you want to place inside and whether you'll be able to utilize the space correctly. 
Avoid stuffing the container
Don't stuff the container with heavy goods but leave a little space to prevent damage to the container and your items. Also, the container will need a little room for anti-humidity tools and accessibility lanes.
Avoid stacking heavier items over lighter ones
Don't stack heavier items over lighter ones, as the weight will crush them. Besides, stacking more delicate items on heavier ones will stabilize the container base during shipping.
Container doors
The 40-foot container's door style will impact the order in which you want to load items. If you choose a container with a single door on only one side, ensure you can access the end through an established walkway. Only select this type of container when you don't need to access it immediately.
Another 40-foot container comes with doors on both sides. This makes it easy to move vehicles and goods inside. But it's wise to put everything in the middle.
Side-open doors in a 40-foot container give access along the unit's length. Put items along the side of the container that doesn't have any entry. Also, it is easy to place pallets in this kind of container.
Utilize shipping materials
While shipping fragile items or goods more likely to get damaged, use shipping materials to pack them. Bubble wrap, masking tape, or newspapers are the standard packaging materials.
However, if you don't want to purchase them, make sure to use blankets, towels, or rugs to cover surfaces of mirrors and furniture.
Disassemble items
You can disassemble items that can be assembled later to conserve space inside the container. This will also save cost as you can ship more things rather than renting a separate container for extra items.
How much does a 40ft shipping container cost?
The cost of shipping in a 40ft container will depend on various factors such as shipping method, international fuel price, distance, peak season, etc. But on average, it can cost you between $3000 to $7000 to ship vehicles or other items overseas through a 40ft container. Furthermore, old containers will cost you less to rent than new ones.
Cost factors
The final shipping price for transporting a 40ft container overseas is always a rough estimate and can vary on external variables. Below are some factors that can affect the overall shipping cost:
Container shipping method
There are two options in a 40ft container shipping. One is FCL, and the other one is LCL. Full Container Load or FCL shipping involves renting an entire container for shipping goods and vehicles overseas.
Less than Container Load or LCL involves sharing a container with other people's goods. As you share the space, you'll also share the shipping cost. The cost of shipping with FCL is more than LCL. Hence choosing a shipping method can increase or decrease the shipping charges.
Container capacity & age
The shipping price greatly depends on the size of a container and how much it can hold goods. Some containers like 20ft are small and cheaper than 40ft containers.
Size and weight of cargo
The weight and dimensions of the cargo will affect the container shipping costs. The larger and heavier your vehicles or items will be, the more it will cost you to ship them overseas.
Distance
The shipping company calculates the shipping charges as cost per nautical miles traveled. Therefore, the more the distance between origin and destination ports, the more will be the shipping cost.
Weather
External elements like weather can cut off the supply of carriers. While the demand increases, less availability of carriers can cause a spike in container shipping prices.
Fuel price
International fuel prices are consistently fluctuating, sometimes due to war and other times due to shortage. As carriers need fuel to move, rising fuel prices can increase shipping costs.
Customs clearance
Container shipping involves a customs clearance fee that you'll have to pay for importing and exporting vehicles or goods. Also, there might be additional local handling fees.
Currency
Currency is an essential factor to consider. The common denomination for currency is US dollars worldwide. Hence, shipping rates depend on the exchange rate at the time of transaction.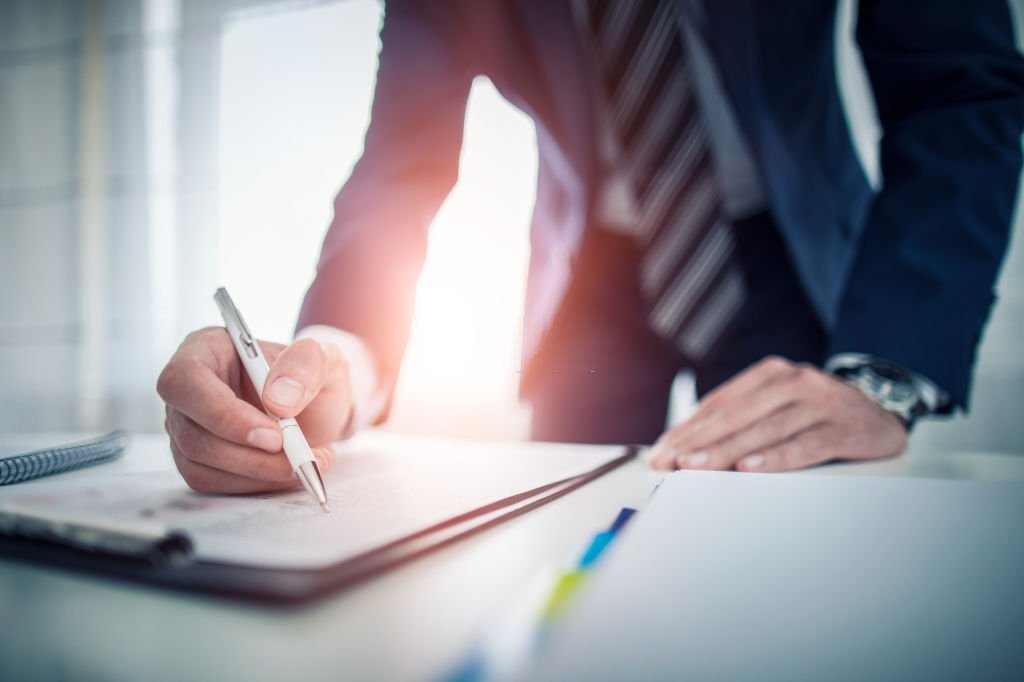 Documents needed
You'll need some standard documents for customs clearance in both the origin and destination country. But make sure to check the documentation and prohibited and restricted items before shipping them to your desired destination.
Otherwise, it may result in incurring double taxes or penalties. The standard paperwork you'll need to submit at the customs for shipping vehicles and goods includes:
ID and Passport.
Vehicle Registration.
Driving License.
Original Invoice.
Bill of Lading.
Packing List.
Vehicle VIN and Chassis No.
How to get a quote for a 40ft container?
Most shipping companies will offer you a free quote to estimate your shipping costs. You can fill out the form on the shipping company's website with the required information. Next, depending on your needs, the experts will help you choose the right size of container for shipping overseas.
Conclusion
There are two standard methods for shipping vehicles overseas. One is RoRo shipping, and the other one is container shipping. Both have their own advantages. However, if you wish to ship goods alongside your vehicles, sending them through a 40ft container is the most secure method of transport via the ocean. 
But choosing the right size of a container can be complicated. Therefore, you'll need to hire a credible shipping company to take care of your shipping process. With 126 years of international AES can provide you with secure and reliable container shipping. Our company provides a variety of container types and sizes to choose from. We offer standard, high cube, and open top 40ft containers for general cargo and vehicle shipping.
Our experts will listen to your shipping requirements and choose the best container type and size for you. We consider the 40ft container dimensions and understand how much load it can bear easily. No matter the size of your cargo, we ensure safe and timely delivery. The experts will guide you on how to gather information for the required paperwork and help you submit them at customs. You won't be alone in dealing with the customs clearance as our foreign-speaking agents will handle the customs to clear your cargo without unnecessary delay.
Frequently Asked Questions
What are the 40ft shipping container dimensions in meters?
The shipping container's 40ft dimensions include internal and external measurements such as height, width, and length. The external H x W x L of a standard 40ft container in meters is 2.59 x 2.44 x 12.19 m. Internal 40ft container dimension in meters is 2.38 x 2.35 x 12.02 m.
Will I be able to track my 40ft container shipment?
AES provides a mobile app for shippers to install on their smart devices. They can create orders and track the existing ones through the app. Moreover, the app offers live tracking of your shipment.
How many cars can fit inside a 40ft container?
The number of cars that can fit inside a 40ft container relies on their size. But on average, a 40-ft container can hold 3-4 regular-sized vehicles. But we suggest loading three standard cars to leave some space and to prevent damage to the container from overloading.
What is the weight of a 40ft container?
Typically, the weight of a 40ft shipping container is around 8,340 to 9,260 lb or 3.8 to 4.2 metric tonnes.
How to move a 40ft shipping container?
It's practically impossible for you to move a container on your own. An empty 40ft shipping container weighs 3,750kg and requires special equipment to move. So, you need to hire a container hauler or a shipping company to handle that process.
Other blog posts you might like
---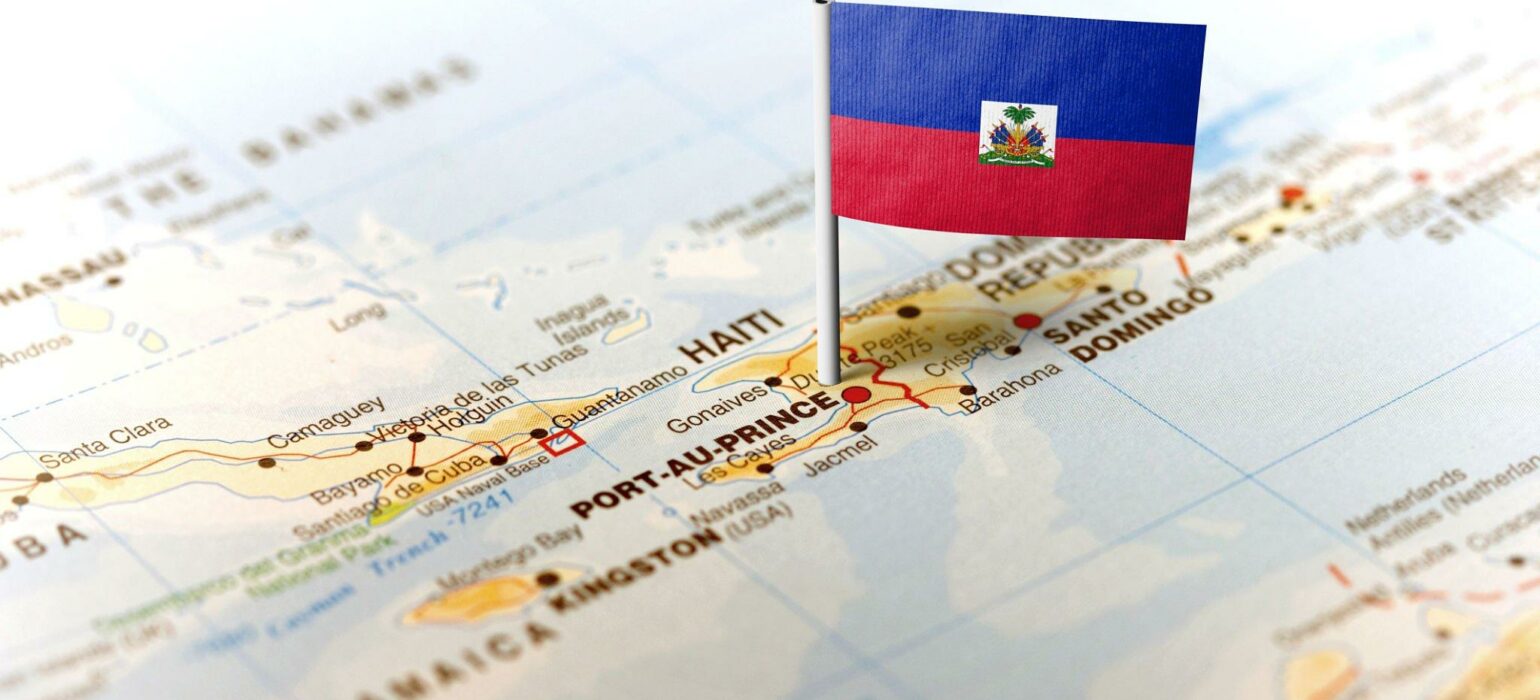 Feb 8, 2023
A Comprehensive Overview of Shipping Goods to Haiti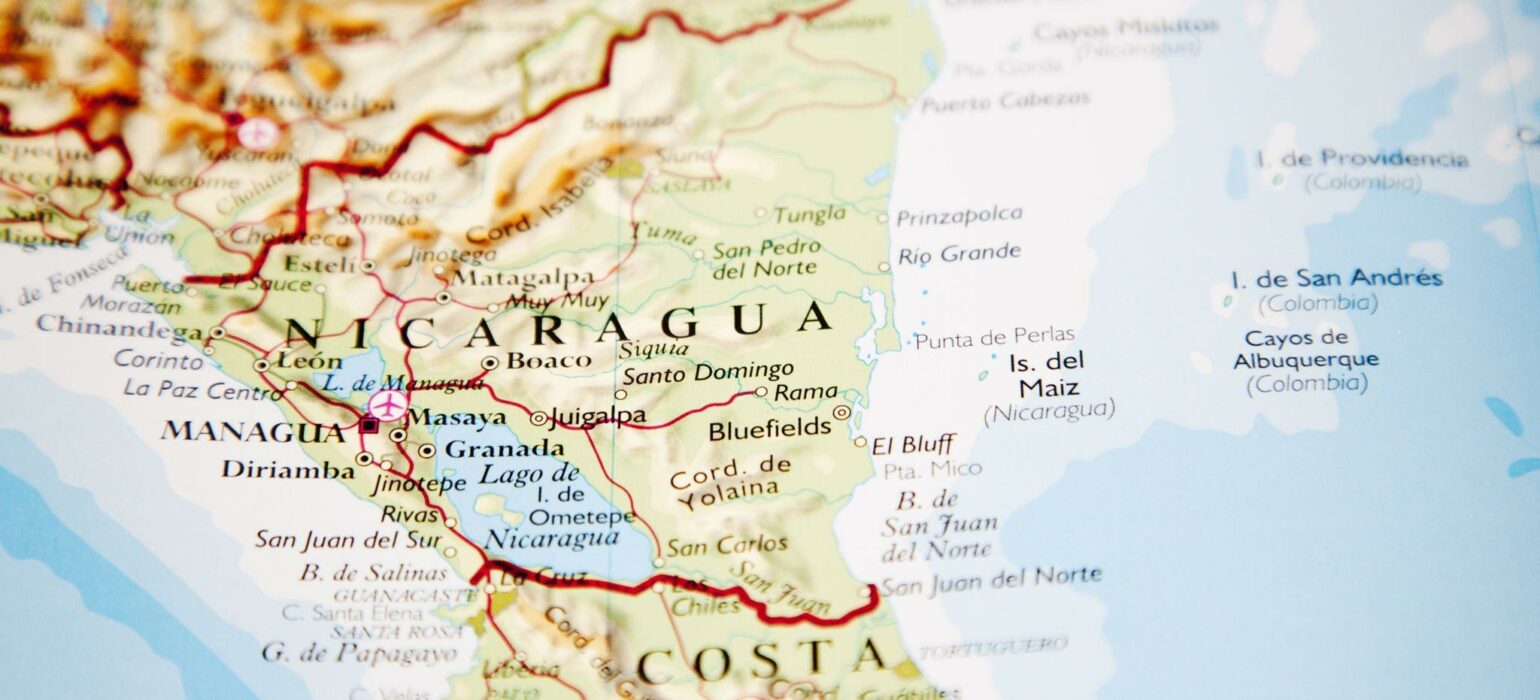 Feb 2, 2023
ENVÍOS A NICARAGUA DESDE MIAMI