All-Time High Ocean Freight Prices in 2022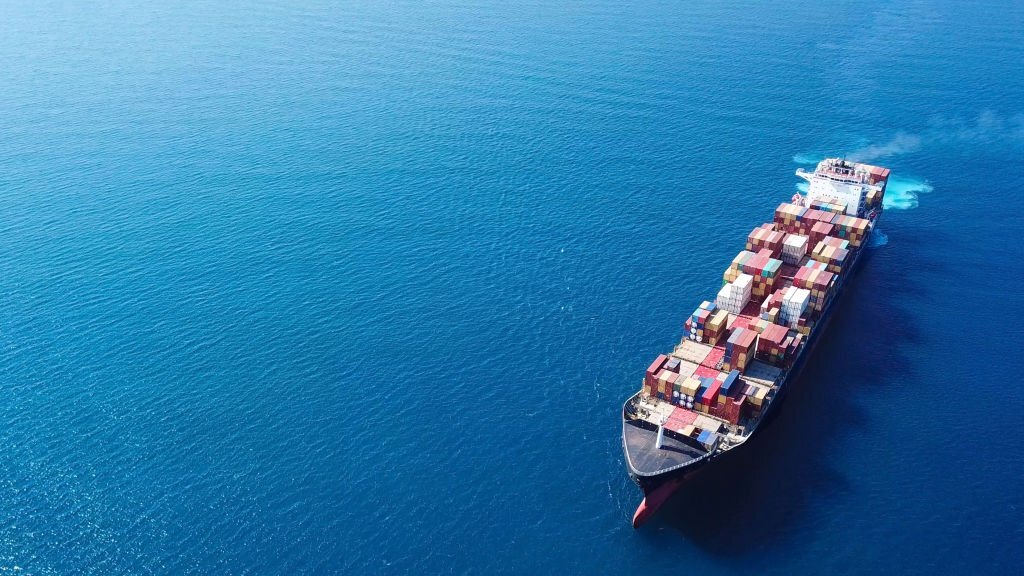 Have you had trouble placing an order to restock your inventory in the past six months? Wondering how much it costs to ship a car overseas? If you did attempt, you must have been shocked to see the prices you would have to pay.
International shipping rates are at an all-time high. TIME on the China-EU shipping lane reported: "Transporting a 40-foot steel container of cargo by sea from Shanghai to Rotterdam now costs a record $10,522, a whopping 547% higher than the seasonal average of over the last five years." The shipping costs between China and the UK have risen by 350%. 
COVID-19 has affected freight rates considerably. With the changes in the global supply chain, small businesses have not been able to flourish. If the situation remains the same, E-commerce and other companies should consider diversifying to reduce shipping costs.
In this blog post, we have outlined the reasons and the trend of companies adopting various alternatives to mitigate the cost of ocean freight prices. Subsequently, we have also looked at whether freight rates will reduce.
Why are Global Shipping Rates Increasing?
Many factors have today contributed to the rise of shipping across the global market. Recently, the trend has maintained an upward trajectory. However, due to the pandemic, the situation has become worse. As a result, at the onset of 2020, the supply chains were affected considerably, and this trend has continued till now. As a result, ocean freight rates continue to increase.
1. Shipping Container Shortage
The world economy suffered during the pandemic when the world underwent a complete lockdown. In response, China had opened its economy considerably faster than North America and other European countries. However, the shipping containers needed by China were stuck in Europe and North America.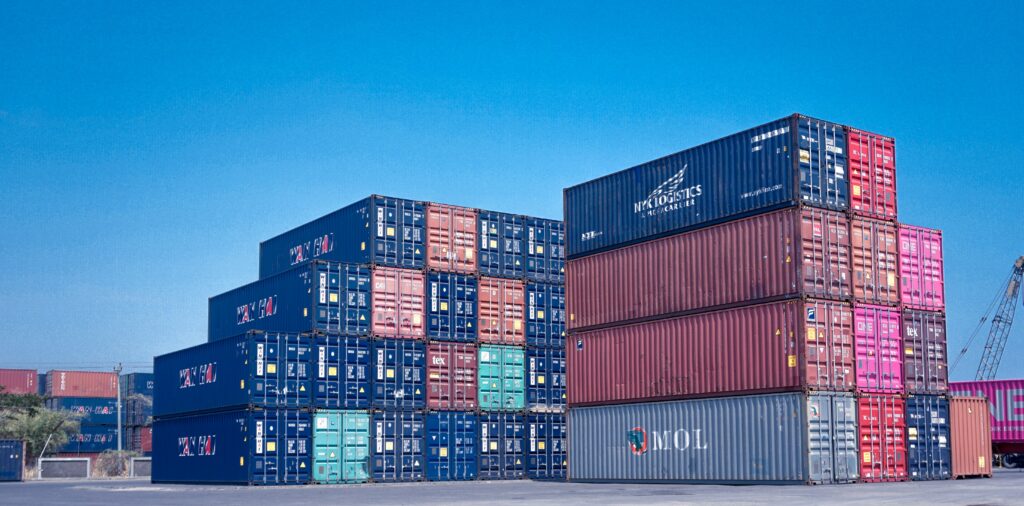 Owing to this reason, there was a shipping container shortage in China during this period. In January, Mark Yeager of Redwood Logistics commented: "There are about 180 million containers worldwide, but 'they're in the wrong place." Triton International reported that the order pleaded for new containers was canceled during the first half of the year.
Due to this, Chinese shipping container manufacturers only produced two to three weeks of supply to match the international market.
The price availing to book a spot on the container has reflected a massive price surcharge in the market. The new prices for containers during and post-2020 were "$3,500 per cost equivalent unit (CEU, a measure of the value of a container as a multiple of a 20-foot dry cargo unit) versus $1,800 per CEU in early 2020 and $2,500 per CEU in late 2020."
2. Suez Canal Accident
Ever Given, a shipping vessel in March 2021 was stuck in the Suez Canal. Due to this blockage, the entire waterway was blocked for nearly a week. This incident caused a sharp increase in shipping costs.
As per reports, 12% of the world's trade goes through the Suez Canal. Therefore, the incident led to the loss of nearly  $2.2 billion to $3.9 billion due to the delays in shipping. 
Already ports were dealing with berthing and dispatching cargo. The delay caused by the accident put even more pressure on the prices. Even though the Canal isn't blocked anymore, there are further delays in shipping to take place. 
3. Chinese Ports are Facing Further Delays
Container shortage around the world wasn't enough. Sudden spikes in COVID-19 cases have also contributed to these delays in Japan and the USA. The Delta variant, detected in India, was also seen in Guangzhou province, a hub for 24% of China's total exports. 
Due to more than 100 positive COVID-19 cases within the province, the Chinese government had announced a lockdown to contain the COVID-19 cases.
4. Increase in Online Orders
People have started purchasing more online after the lockdown. However, the current carriers were not prepared for the number of orders they would receive daily.
Most shipping companies had increased their workforce to maintain the shipment of orders on time. However, the need for new shipping containers increased the cost of new staff, which added to the final price of customers' demands.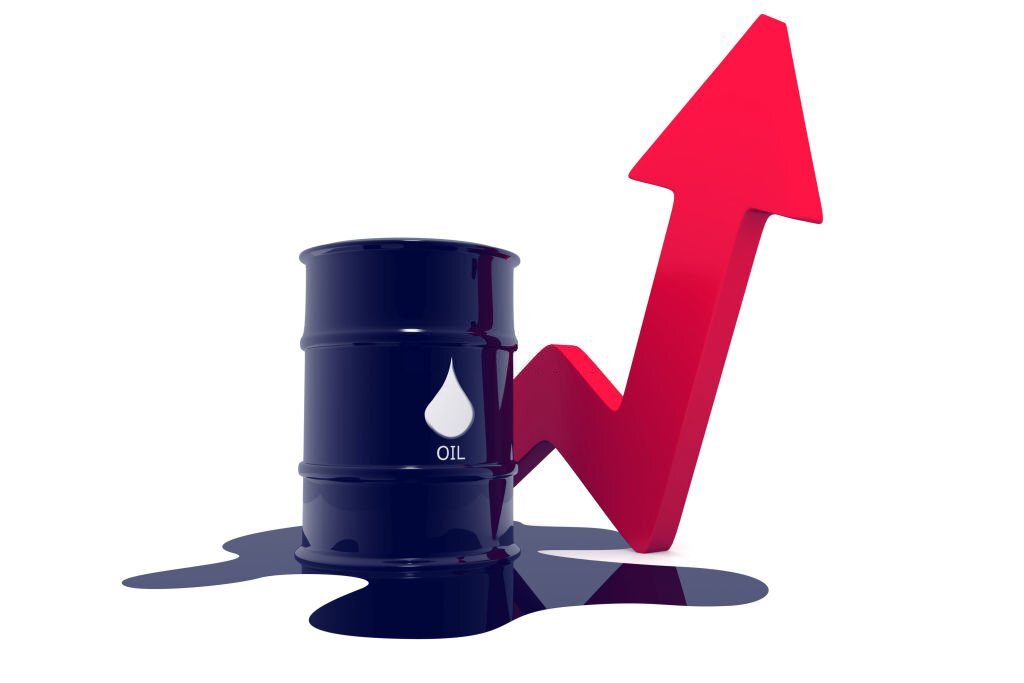 5. Prices of Oil are Still High
In the last few months, the prices of oil have climbed significantly. As a result, OPEC nations have increased production quotas to reduce fuel costs. However, this strategy has been rejected by other countries worldwide. Therefore, possibly, there will be no changes in the situation for the foreseeable future.
Presently, diesel buyers have to spend 41% more on fuel than in December 2020. Along with this, the high costs of crude oil and natural gas also contributed to the increase in the prices of diesel. Additionally, the CO2 taxes imposed by countries at the onset of 2022 have also played a significant role in the high fuel and oil prices.
Alternatives to Ocean Freight
Owing to the high ocean freight prices, companies have resorted to other options to transport their products. Companies are always on the lookout for transporting products at lower costs. Retailers selling high-priced products can recoup their shipping costs through air or train, but the same is not possible with small businesses selling low-priced products.
Use Air Freight
Air freight rates are considered to be the most expensive but the fastest. However, the current ocean freight rates have compelled businesses to consider this option. Air freight is also more viable given the ever-increasing shipping prices through the ocean.
Retailers like Levi Strauss and Tommy Hilfiger have used air freight to reduce shipping costs. Air freight is much more expensive under normal circumstances, but the current situation has made it cheaper than ocean freight. Even though choosing this option means you would not be able to save much money, it still guarantees a much faster mode of delivery. Therefore, companies that wish to satisfy the customer's needs have begun using this option for shipment.
More Manufacturing Locations
China undoubtedly is the manufacturing powerhouse, but now it has transformed into a global shipping bottleneck. As a result, it no longer holds the position it used to. This shows us that companies relying solely on China for their manufacturing demands have suffered.
Companies and businesses should not depend on one country only. Instead, they should move their manufacturing locations to mitigate the risk in case the powerhouse fails to come through.
Businesses should look at options available to them outside China. Preferably they should look for markets closer to their primary markets. In addition, a load of manufacturing should be distributed so that it does not create a domino effect if China fails to meet the needs of these companies and affect the global supply chain.
One possible alternative to China is Vietnam for manufacturing. A report from 2017 shows us that the labor wages in Vietnam were $2.55/hr, while the labor wages in China were $5.21/hr. This makes Vietnam a possible alternative to the global manufacturing powerhouse.
How to navigate through the current freight market:
Businesses and companies are wondering when ocean freight rates possibly go down. Unfortunately, there is no confirmed answer at present.
However, as discussed above, importers have options available to them at their disposal despite potential delays and transportation costs. What you need to remember and keep in mind about today's freight market is:
Comparing different quotes: It will help if you compare different quotes and various modes of transportation. This will help you verify that you are using the most cost-effective service available at your disposal. Freight prices can be checked on platforms such as digital logistics.
Planning: Currently, you should be prepared for the worst-case possible. Therefore, you must prepare a strategy for freight prices and transit times accordingly. You need to do this just in case certain unforeseeable circumstances lead to unexpected occurrences. In case of unpredicted delays, you should be prepared for higher shipping costs or even a capacity shortage. 
Pay attention to profits: While you are estimating your earnings, you should keep in account the delivery costs as well.
Realize the extra costs and delays in shipping: Freight forwarders are trying their best to move and ship the goods on schedule without any additional fee. However, delays and other charges might be applicable in cases of instability. So you should be cautious about this.
Which shipping mode is best: Before the pandemic, shipping through the ocean proved far cheaper and left businesses with ample time to deliver the goods without any difficulty. However, owing to the current delays, you can never be sure when your order will be delivered. If customers want their orders delivered immediately, businesses should consider other ways of shipping like air, etc.
Book in advance: Freightos.com has now been activated. So you can book your orders from this website and get them delivered as soon as possible. 
Communicate: You also need to communicate with your freight forwarder regularly. Keeping in touch with them will help you better oversee your transit time. You will also be aware in case any delays due to changes in circumstances might happen. 
Workforce: Make sure that you have enough human resources. You will be getting a lot of orders from customers. So, if you have the right amount of workforce, you can prevent delays in shipping and delivering the orders.
Conclusion
Nobody can guarantee whether the ocean freight rates will go down anytime soon or not. The pandemic and other incidents such as the Suez Canal Crisis have caused a fluctuation within the global supply chain. Businesses are adopting alternative modes of shipping. Subsequently, countries should consider finding an alternative to the worldwide manufacturing powerhouse, i.e., China. They should tap into the nearby markets for production and manufacturing.
Other blog posts you might like
---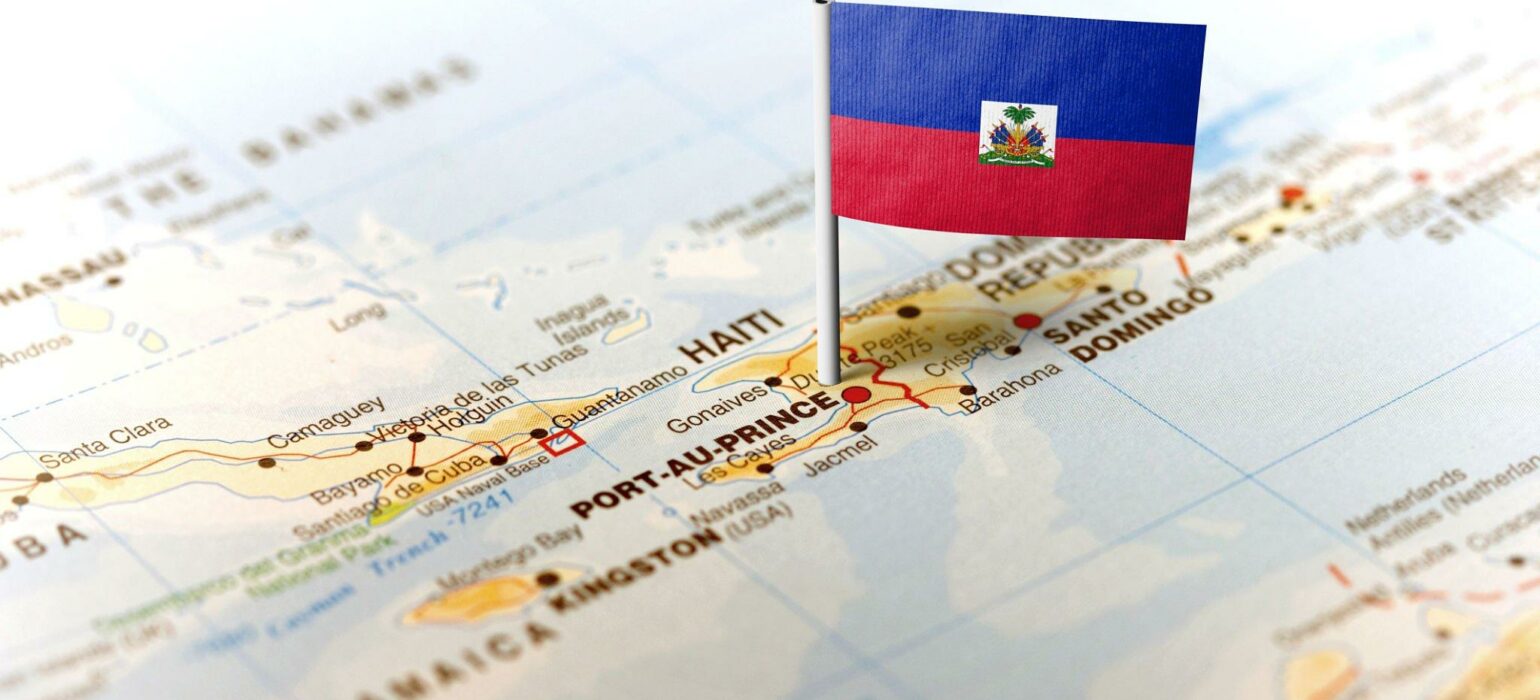 Feb 8, 2023
A Comprehensive Overview of Shipping Goods to Haiti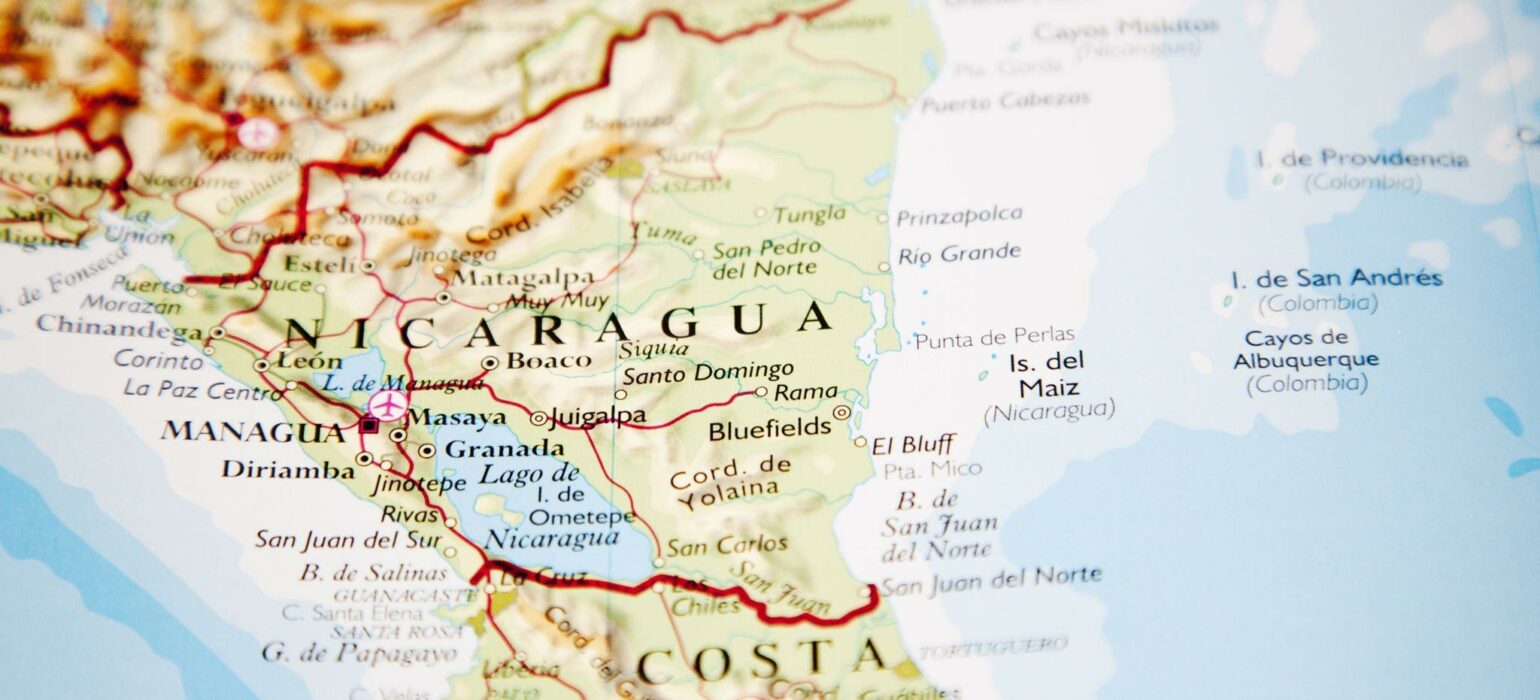 Feb 2, 2023
ENVÍOS A NICARAGUA DESDE MIAMI