Bill of Lading: Everything You Need to Know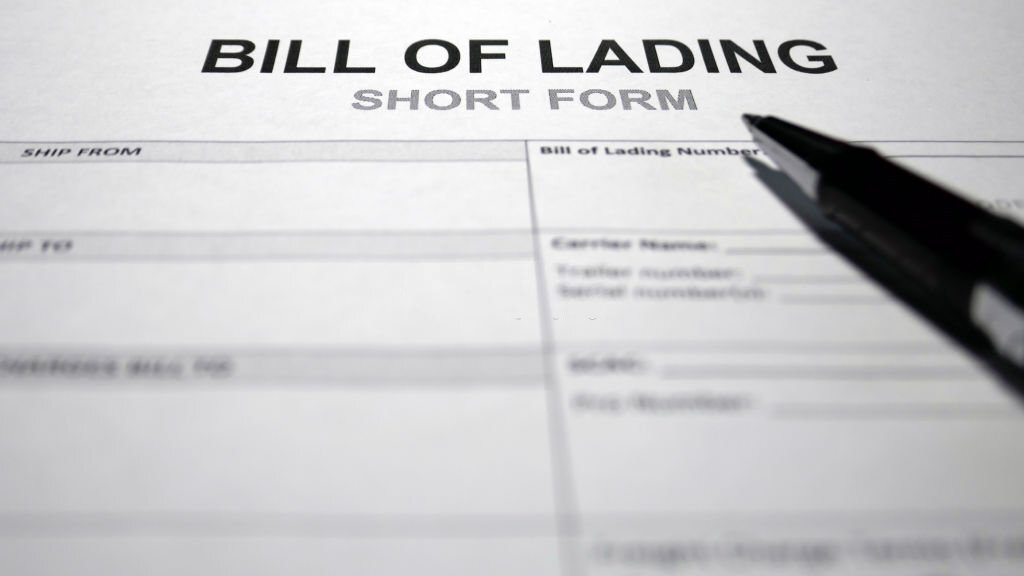 There are a few things you need to understand if you want to make the most of your shipping experience. Whether you're shipping a car across the United States or internationally to somewhere like West Africa or the Middle East, documentation plays an important part in the process.
One very critical document you'll encounter is the Bill of Lading, B/L, or BOL. In this post, you'll find all you need to know so there will be no surprises when it comes to shipping a vehicle.
What is a Bill of Lading?
Traditionally, a bill of lading was a document issued by a carrier or their agent that acknowledges receipt of cargo for shipment. It's now more widely used and is commonly used today for any type of carriage of goods, but particularly the carriage of vehicles.
A bill of lading is a contract drawn up between the owner of goods and the carrier who is going to ship the goods.
The bill of lading provides details of the goods that are being shipped, for example, a truck, trailer, or some other self-propelled unit. It also states where the goods are coming from and where they're going. In addition, the B/L also acts as a receipt. The carrier issues it once they've picked up your shipment.
Also referred to as a waybill or freight bill of lading, it might also serve as a document of title. Being in possession of this title allows you to claim your shipment.
What Information Should be Included in a Bill of Lading?
Names and addresses: The full names and addresses of the shipper and the consignee should be clearly visible and eligible
Purchase order or special reference numbers: These are important numbers because they will help facilitate the release of the freight for pickup or to be accepted at delivery.
Any special instructions: In this section, instructions can be left for the carrier, such as the request for a liftgate or delivery notification.
Date of pickup: You may need this information if you want to track your freight. It may also help when it comes to reconciling shipping invoices.
Description of the cargo: This section will include the number of shipping units, dimensions, and weight. The material and its makeup should also be included.
Type of packaging: You must note whether the cargo is on cartons, pallets, drums, or crates when shipping.
NMFC freight class: The NMFC freight class impacts the cost of shipping. Basically, there are 18 different classes, based on dimensions, weight, storage, density, ease of handling, storage capacity, liability, and value.
Department of Transportation hazardous material designation: If the shipment is hazardous this must be clearly stated. Special requirements and rules apply when shipping hazardous items.
Types of Bill of Lading
Now we've got the bill of lading definition out of the way, let's take a look at the various types of bills of lading. Which one is used depends on the method chosen to transport the goods.
Here are a few of the more common bill of lading examples:
On-board Bill of Lading
This is a document that confirms merchandise has been physically loaded onto a shipping vessel. That vessel might be a cargo plane or freighter.
Received-For-Shipment Bill of Lading
This type of bill of lading confirms that merchandise has been received. It doesn't guarantee that the merchandise has already been loaded onto a shipping vessel.
Straight Bill of Lading
This document is used when goods are being shipped to a customer and they've already paid for them.
"To Order" Bill of Lading
This is a negotiable document that allows owners of the goods outlined in the BOL to be transferred to another party. The party listed in the document as the ultimate consignee has to endorse the bill of lading. 
A letter of credit is often involved, in which case the bill of lading will be consigned "to order" or "to order of (named) bank".
Through the Bill of Lading
This is a legal document that covers the transportation of goods within domestic borders and through international shipment.
Negotiable Bill of Lading
A negotiable bill of lading is a contract of carriage that can be transferred to a third party.
Non-Negotiable Bill of Lading
A non-negotiable bill of lading is the opposite of the above in that it can't be transferred to a third party.
Claused Bill of Lading
In this bill of lading, it shows whether there is a shortfall or damage in the goods that were delivered. In other words, it shows that delivery was not provided as stated in the contract.
The issuing of this type of B/L could lead to financial losses for the exporter. It is therefore in their best interests that a claused bill of lading does not occur.
Clean Bill of Lading
This type of bill of lading is a declaration that there was no loss of goods or damage during shipment. It is issued by the carrier after all packages have been thoroughly inspected for damage, deviations in quality, or missing quantities.
Uniform Bill of Lading
This is a standardized agreement between a carrier and an exporter. It relates to the property or goods that are going to be transported.
Inland Bill of Lading
These are used for rail or road cargo shipments. They are typically the first transportation document issued during the international shipping process.
Ocean Bill of Lading
This bill of lading is used for shipping goods overseas, whether it's RoRo shipping or container shipping. It can either be a straight bill of lading or consigned "to order" bills of lading.
Air Waybill
This is almost the same as an ocean bill of lading but in this case, it is for transport by air services. There is another difference in that it's not negotiable and can't be consigned "to order."
Multimodal Bill of Lading
If a combination of shipping methods is going to be used, this is the type of bill of lading you need. It would be used if goods were being flown from New York City to California and then shipped to Europe. 
Why is a Bill of Lading Important?
There are three very good reasons why you would need a bill of lading.
It acts as a receipt for goods that are being shipped
It is evidence of a contract for carriage between an exporter and a carrier
It serves as a document of title
However, all the above reasons are completely invalid if the bill of lading form is not completed correctly. The smallest of mistakes could delay shipment or worse still, delay payment for the shipment.
Something else to bear in mind is that over 10,000 shipping containers are lost every year. If the bill of lading wasn't completed correctly, you could be left with a major headache when it comes to getting compensation for your loss.
How a Bill of Lading Works
Let's look at how a bill of lading works from the viewpoint of a restaurant that receives shipments of fresh produce several times a week. The manager of the restaurant makes the order and fills out a purchase order. This purchase order is then emailed to the product vendor. The vendor makes up the order and signs a bill of lading along with the overnight carrier's representative.
When the carrier delivers the product to the restaurant, the manager checks the information on the bill of lading against the order on the purchase order. If everything is OK and the information matches, the food vendor will be paid. 
It is important that payment is not made until the purchase order and bill of lading are reviewed. This ensures that the restaurant manager only pays for what was ordered and subsequently received. If the two documents don't match, the restaurant manager will ask the vendor about the exception.
Sea Waybills and Electronic Data Interchange (EDI)
When it comes to shipping things by sea, Article III of the Hague-Visby Rules states that a carrier must, on demand, provide a shipper with a bill of lading. However, as long as the shipper agrees, a sea waybill can be provided instead. These lesser documents are being used more and more as the use of bills of lading declines. 
But what is the difference between sea waybills and bills of lading? A waybill gives the bearer of the document the right to possess the cargo, however, it doesn't confer the title of the goods. 
What this means in practice is that if a person wants to release the goods, they don't have to present the physical document. As soon as import formalities are complete, the carrier will automatically release the goods to the consignee. Ultimately, this means that the flow of trade is much smoother. The issuing of sea waybills has also helped with the adoption of electronic data interchange.
An issue that often arises with bills of lading is that the cargo arrives at the destination before the documentation. What often happens to overcome this delay is that shippers send a letter of indemnity (LOI) to the consignee. They can present this to the carrier in exchange for the goods. This alternative document indemnifies the carrier against cargo claims, however, it is non-transferable and has no legal status.
The use of these alternative documents hasn't spelled the end for bills of lading. They are still vital documents because documentary collection and letters of credit of transactions still require that the title of goods is retained until the completion of the transaction. 
Another way of overcoming the delay in goods reaching their destination is for a shipping line to offer an Express release service. The full set of bills of lading issued is surrendered at the port of loading. The shipping line is then able to instruct the port of discharge that the cargo can be released without bills of lading being presented at the final destination.    
Electronic bills of lading
The difficulties that can sometimes occur, the inefficiencies, and the costs associated with bills of lading have led to the industry looking for a suitable solution. One possible answer is that the bills are made into electronic documents. 
There is such a thing as an Electronic Bill of Lading (eB/L) and it has the same legality and function as a bill of lading template that's on paper. To be considered a legal document, it must have the same core functions. In other words, it must:
Act as a receipt
Be evidence of or contain the contract of carriage
Act as a document of title
There is already a system in place, known as the UNCITRAL Model Law on Electronic Transferable Records that allows for the issuing of electronic forms of bills of lading. Functionally, they are exactly the same as a paper-based BOL. 
Currently, the jurisdictions that have enacted that Model Law include Bahrain and Singapore. Germany is another country that currently allows electronic Bills of Exchange, but in this case, it is in accordance with sec. 516 of the German Commercial Code.
Sample of a Bill of Lading Form
Conclusion
A bill of lading is a contract. It is issued by a transport company to a shipper and provides details of the shipment. It is also a receipt of the shipment and helps to prevent theft. Understanding the different aspects of a bill of lading is important if you want to ensure you use the right one and remove the likelihood of any delays.
FAQs
What is a bill of lading vs. an invoice?
An invoice tracks the sale of goods whereas a bill of lading is a legal document between a shipper and carrier that defines the details of the goods being transported.
What is bill of lading tracking?
This is a way of finding out the current status of shipments whether they're being sent by air, freight train, or ground transportation. It is a system you can use to verify whether a shipment has been received by the intended recipient. It can also provide an estimate for the time of arrival.
Other blog posts you might like
---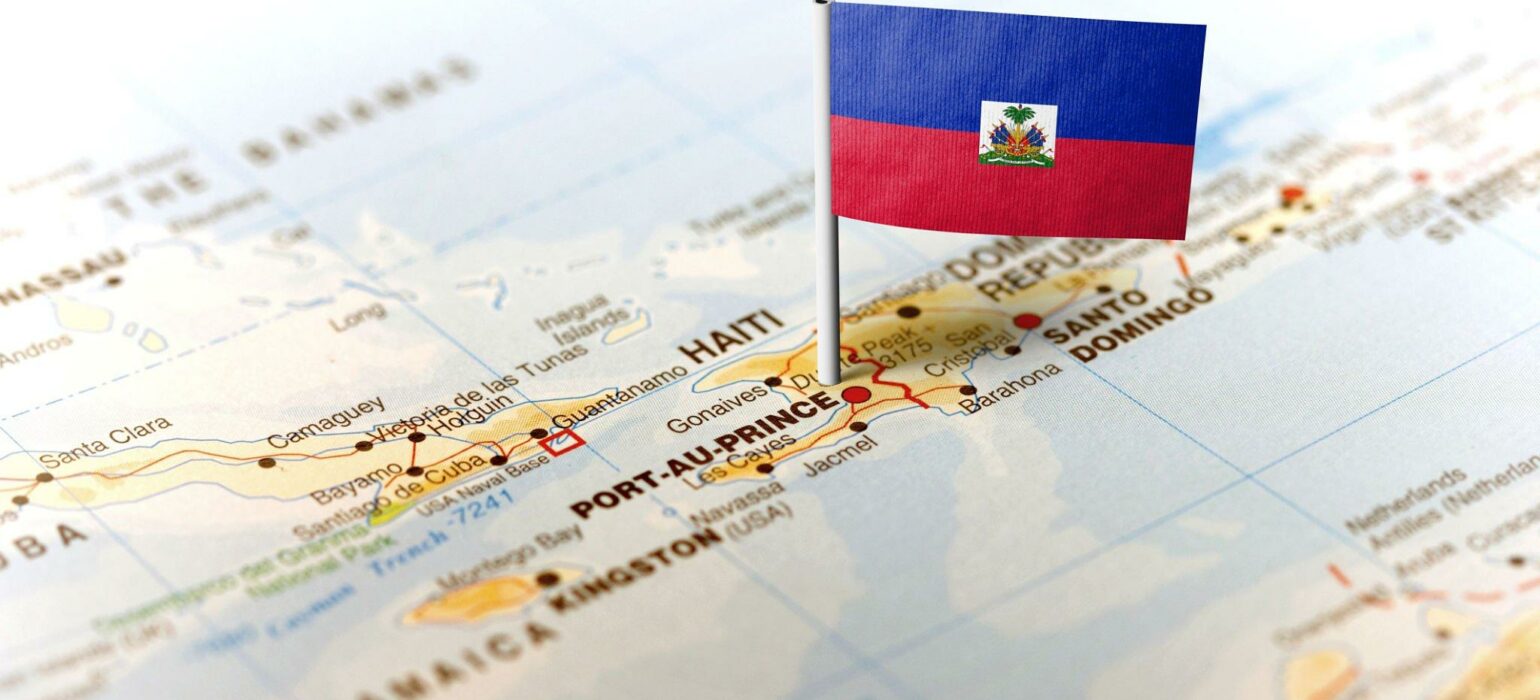 Feb 8, 2023
A Comprehensive Overview of Shipping Goods to Haiti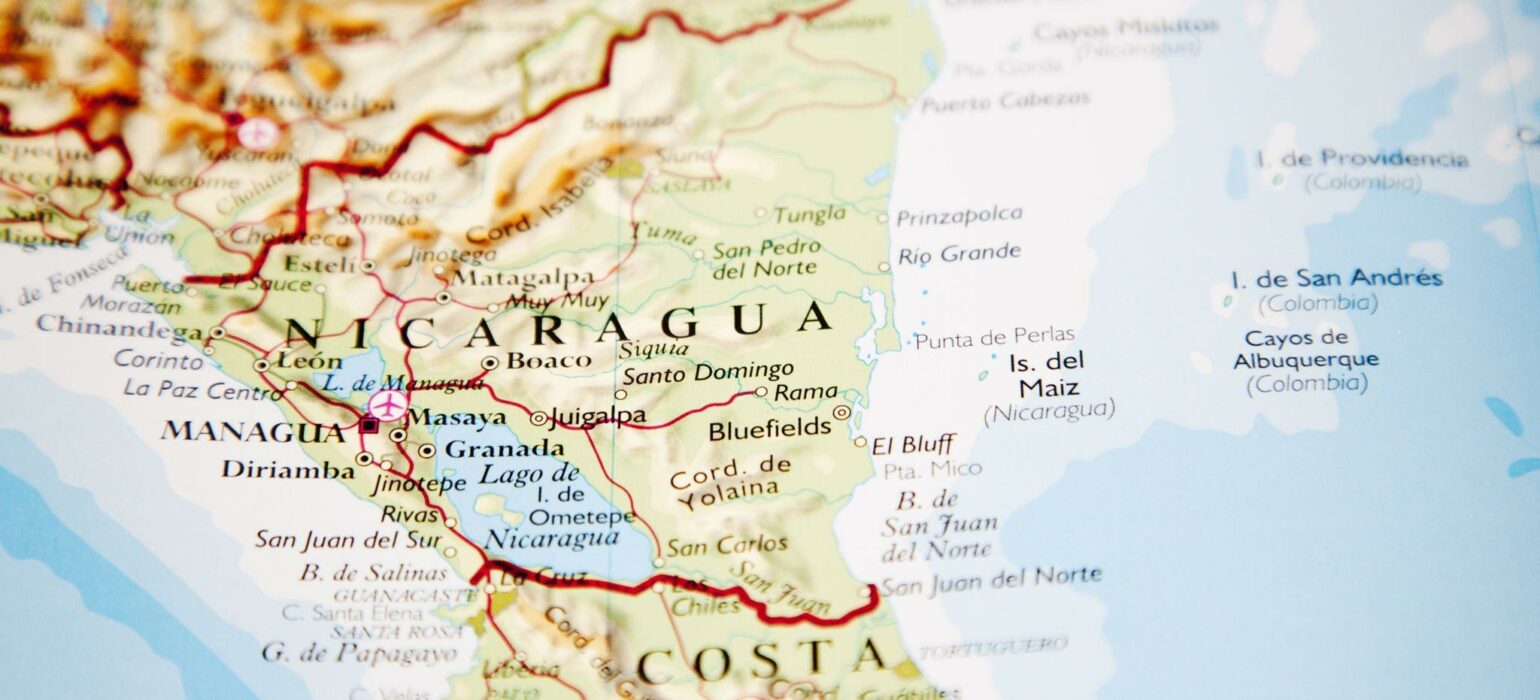 Feb 2, 2023
ENVÍOS A NICARAGUA DESDE MIAMI