Car shipping from Jacksonville to Puerto Rico with AES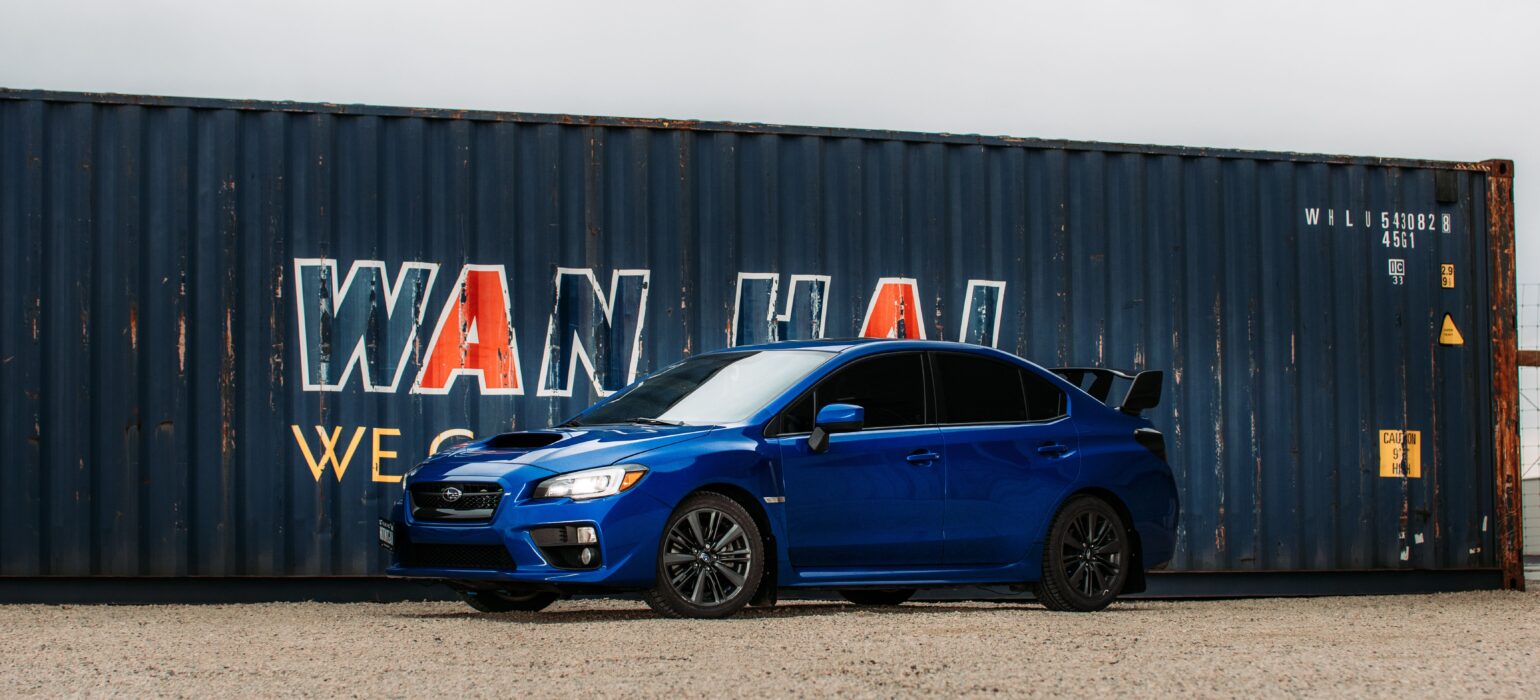 You can simplify logistics and shipping to Latin America with an experienced shipping service like AES. Our RoRo and container shipping solutions are customized to support all kinds of vehicles and cargo, irrespective of their size. Providing cost-effective but reliable car shipping from Jacksonville to Puerto Rico is the primary goal of our company. From handling documentation to shipping and customs clearance, we guarantee to provide you with a flawless shipping experience.
Car shipping from Jacksonville to Puerto Rico: An Overview
Puerto Rico is a Caribbean Island situated a thousand miles from Florida, USA. Although it comes under US territory, it is not a state. The residents of Puerto Rico are considered US citizens, but they can not vote in presidential elections. Though, they are subject to federal laws of the USA.
Puerto Rico has a very close trade relationship with the US as almost all of its economy relies on imports from it. The primary imports are chemicals, petroleum products, transportation equipment, and computers.
Florida is the closest mainland state to Puerto Rico, and ships primarily vehicles to the island from its Jacksonville seaport. Getting your car on the island is easy, but only through a reliable and credible shipping company.
San Juan is the capital of Puerto Rico, located on the Northern Coast and famous for its oil and gas production. The port of San Juan is the busiest one in the Caribbean and Latin America. It can handle 9,600,000t of cargo and 1,830,000TEU annually.
Methods for car shipping from Jacksonville to Puerto Rico
Most shipping companies use two standard shipping options for car shipping from Jacksonville to Puerto Rico. One is RoRo. The other one is container shipping. But you can choose one according to your convenience and the requirements.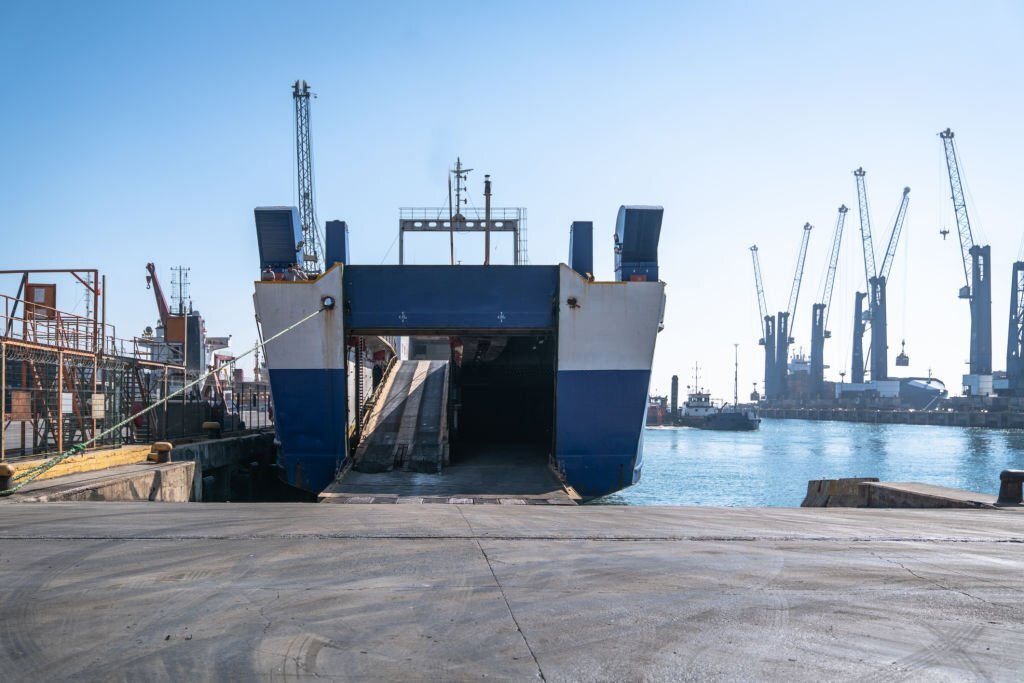 RoRo Shipping
RoRo shipping is the easiest and the most economical shipping option for sending a car or cargo to Puerto Rico. Size doesn't matter for this option. Whether you wish to ship one car, a fleet of vehicles, or heavy equipment, it's the most efficient and popular shipping method. Your vehicle is driven on the carrier and tied securely on the deck. When the destination port arrives, you can simply drive it off the deck. There is no lifting process involved, so your car must be operational to use RoRo.
Container Shipping
Container shipping is also a common alternative to RoRo but can be expensive. On the other hand, it is probably the best shipping method to transport your luxury car to Puerto Rico. Your shipping company will provide you with a 20ft or 40ft container according to your shipping requirements. So, the container will give an extra layer of security for your vehicle. You can ship as many items as can fit inside the container. There are two more options in container shipping.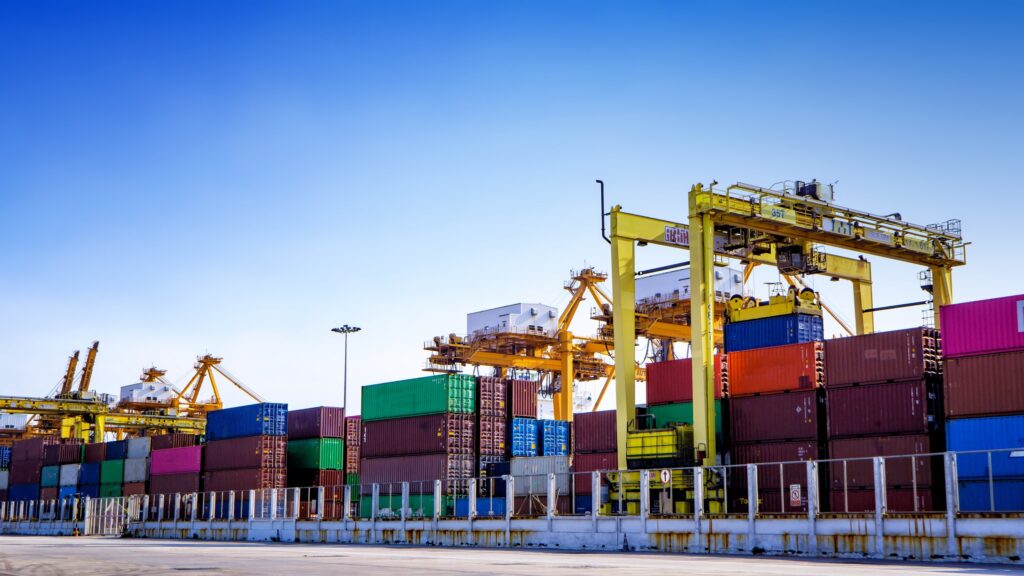 FCL
FCL or Full Container Load shipping can be the best choice if you wish to ship other luxury or household items alongside your car. It is the most expensive shipping method, as you'll pay for the whole container. But every buck is worth the extra security. Another advantage of FCL is that you won't be sharing the space with other people's belongings.
LCL
LCL or Less than Container Load shipping includes sharing the container space with another person's goods. It is less expensive than FCL as you'll only pay for the space your goods will occupy. It also provides security for your car. But you can send only a limited number of items alongside as you are not paying for the whole container. LCL may also take some time to deliver your car as the container needs to fill before the carrier can begin its journey.
Preparation for car shipping from Jacksonville to Puerto Rico
Before car shipping from Jacksonville to Puerto Rico, you must prepare it for shipment. Here are some steps that you can take:
Take it to a mechanic for a thorough check-up if it is non-functional.
Make sure that your car's gas tank is empty until only 1/4th of gas is left.
Don't leave anything in the vehicle or place any items inside before shipping.
You can only place a spare tire or jack inside the car.
Customs tax & duties
Since Puerto Rico is a US territory, there are no customs duties and taxes on the import of cars. However, all vehicles are subject to excise tax. But you cannot pay this duty in person at the port and would have to go to Hacienda Centro de Servicios for payment. You can also use their SURI system to pay the tax online. Once you have the Proof of Excise Tax Payment, you can pick up your car from the port after inspection.
For most goods, the excise tax is 11.5%, but it may differ depending on the value of your items. For instance, excise tax for vehicles is charged after estimating its current value. You can easily check the excise tax for your car through its VIN on SURI.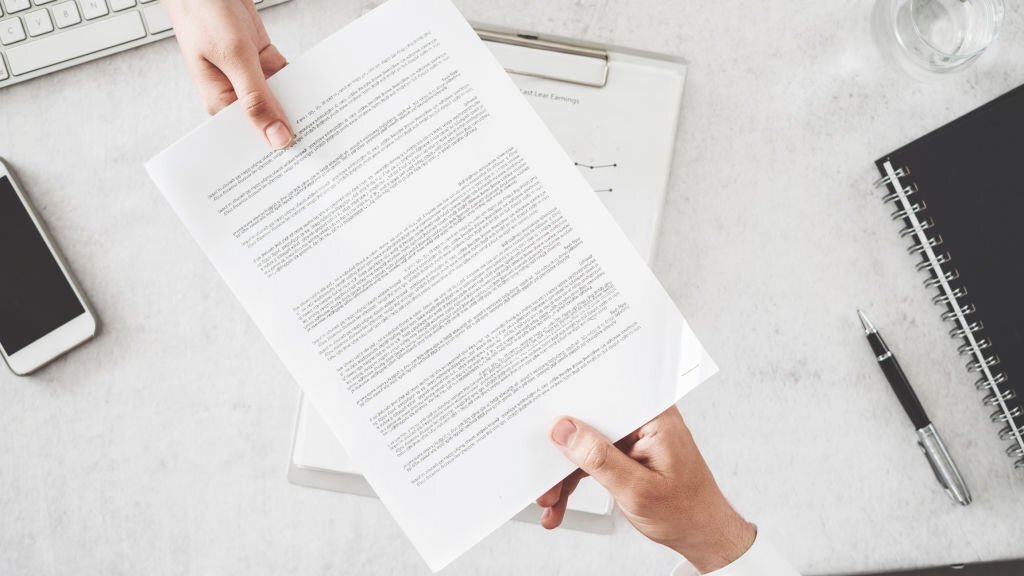 Document required
Before car shipping from Jacksonville to Puerto Rico, you need several documents for customs clearance at the port. You can only pick your car if your documents are relevant and contain the correct information.
If you are sending someone to pick up your car, you must give them a notarized letter stating that you are permitting them to do it. If that person's name and address are not correctly mentioned, it could cost you around $200 when the port submits a change form. For customs clearance in Puerto Rico, you would need the following documents:
Copy of Vehicle Registration.
Copy of Title.
Copy of Valid ID.
Social Security Card or Taxpayer Identification Number.
Proof of Excise Tax.
What is the cost of car shipping from Jacksonville to Puerto Rico?
Typically, car shipping from Jacksonville to Puerto Rico will cost you an average of $1200-$1500, excluding the external factors. If you consider those factors, your overall shipping cost may increase.
Factors affecting the cost of car shipping from Jacksonville to Puerto Rico
Several factors can increase the cost of shipping. Understanding them will help you get a clear picture of how you can calculate the shipping cost. Here is a detailed explanation of these factors:
Shipment method
Out of the two shipping methods that most shipping companies use, RoRo offers the best mix of affordability and shipping service. The second option, container shipping, is more expensive than RoRo. So, it can increase your overall shipping cost.
Weight and size
The weight and size of your car will also influence the cost of shipping. The larger and heavier your vehicle will be, the more expensive it will be to ship it. However, you can save on shipping by choosing RoRo.
Distance
The distance between ports is probably the most crucial factor impacting the cost of shipping. The farthest will be the port of destination from the origin, the more expensive it is to ship your car. But if you ship your vehicle through an international shipping company, it will reduce your shipping costs. They will have experience in shipping to vital places in Latin America.
Weather
Contrary to popular belief, the weather can affect the shipping costs. Weather changes can cause inevitable disarray in shipping orders and delivery timelines. The ports will also charge the shipping companies irrespective of the unforeseen circumstances. So, this charge will also have an impact on customers.
Car shipping from Jacksonville to Puerto Rico: Why choose AES?
Puerto Rico is a US territory, but still, if you are car shipping from Jacksonville to Puerto Rico, it will require some preparation. First, you'll have to find a credible company that has experience shipping vehicles to Latin America. Luckily, AES is one such shipping company having an experience of 126 years of in shipping. Here are some of the services that we provide:
Customs clearance
You can sit back and relax as our team of experts will take care of all your customs clearance and documentation process. We can handle all of whether you want to ship vehicles or heavy equipment to Puerto Rico.
Customs clearance and inspection can be hellish in Puerto Rico as the port authority won't clear your car without having Proof of Excise Payment. You would have to run to and fro between the Hacienda office and the port for customs clearance.
But with AES, you won't have to face this trouble. Our Spanish-speaking agents in Puerto Rico will do that for you. You can also get a free quote for shipping costs regarding your vehicle from our website. We'll notify you before the arrival of your car at the San Juan seaport, or you can track your shipment live through our app.
Worldwide shipping partners
You may face difficulty finding shipping companies that ship at scale. Moreover, arranging insured transportation can also be a hassle. AES has reputable shipping partners worldwide, covering all vital destinations. This helps us offer affordable shipping prices and a safe shipping experience to our esteemed customers. Several factors such as season and shipping method may influence the shipping cost. But we care about your budgetary needs, so our experts will work to make your vehicle delivery as economical as possible.
Door-to-port services
You would need a shipping company with excellent coordination between inland and port transportation. If you are busy and cannot drop your car at the port, our company can provide you with transportation. Regardless of how many vehicles you want to ship, our auto transport partners will pick them up safely from your doorstep and drop them at the port. We guarantee an on-time pickup and delivery of your vehicle.
Frequently Asked Questions
The overall shipping cost to move a car overseas depends on several factors. These factors may include the weight & dimension of your vehicle, shipping method, fuel cost, door-to-port services, and distance between ports.
How much time will it take to ship a car to Jacksonville from Puerto Rico?
The average time for car shipping from Jacksonville to Puerto Rico can range from one to three weeks. But it may take additional time in ground transportation and customs clearance. But if there is excellent coordination between ground and ocean transport, it will take less time to deliver your vehicle.
Which is the most affordable method of shipping cars to Puerto Rico?
Choosing a shipping method depends on your shipping needs and that method's availability. If you ship more vehicles or heavy equipment, the shipping cost will automatically increase. So, it may no longer remain affordable. However, RoRo is the most common method used because it is efficient and economical, and you can ship as many cars as you want, irrespective of their size and weight.
Which is the best time to ship a car to Puerto Rico from Jacksonville?
The best time when you can ship your car to Puerto Rico is during the low season. During this time, you'll get to choose from more shipping options. Also, the shipping costs will be low during the low season.
Other blog posts you might like
---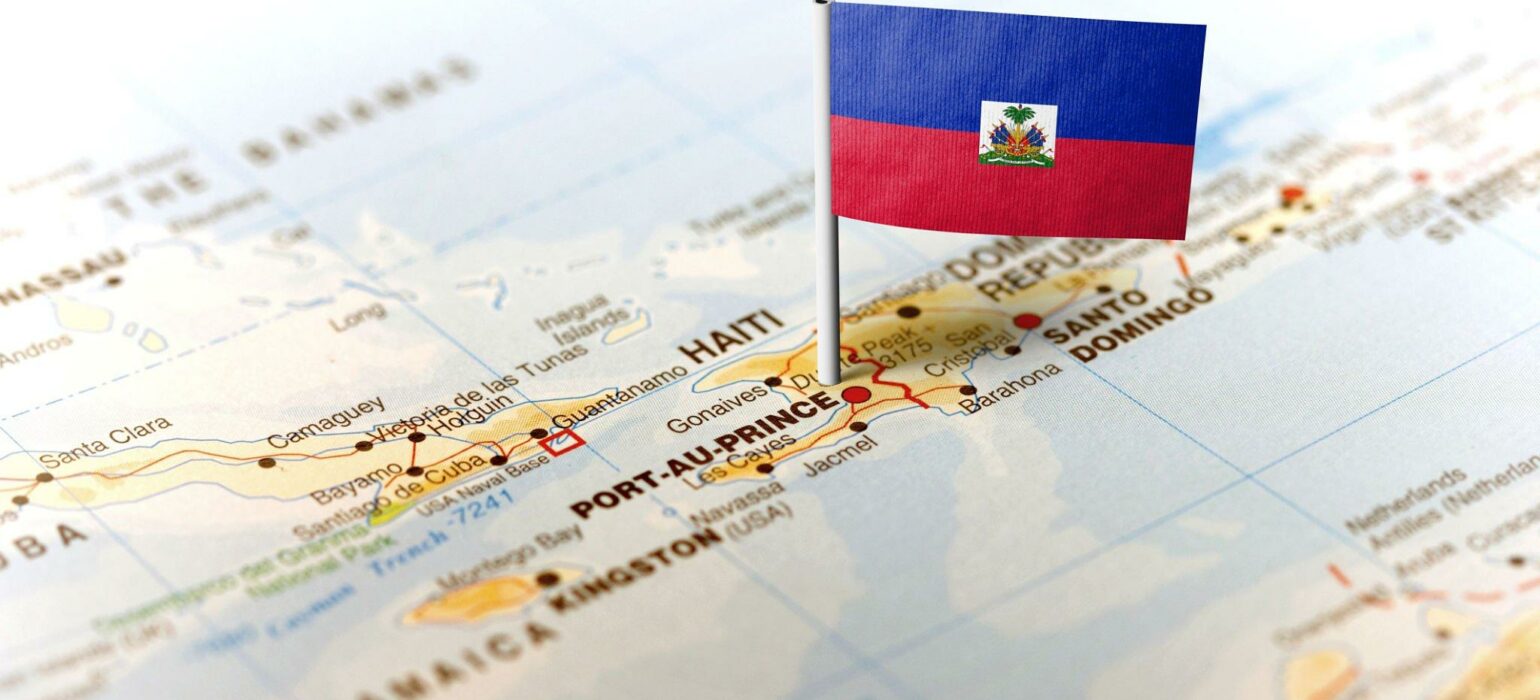 Feb 8, 2023
A Comprehensive Overview of Shipping Goods to Haiti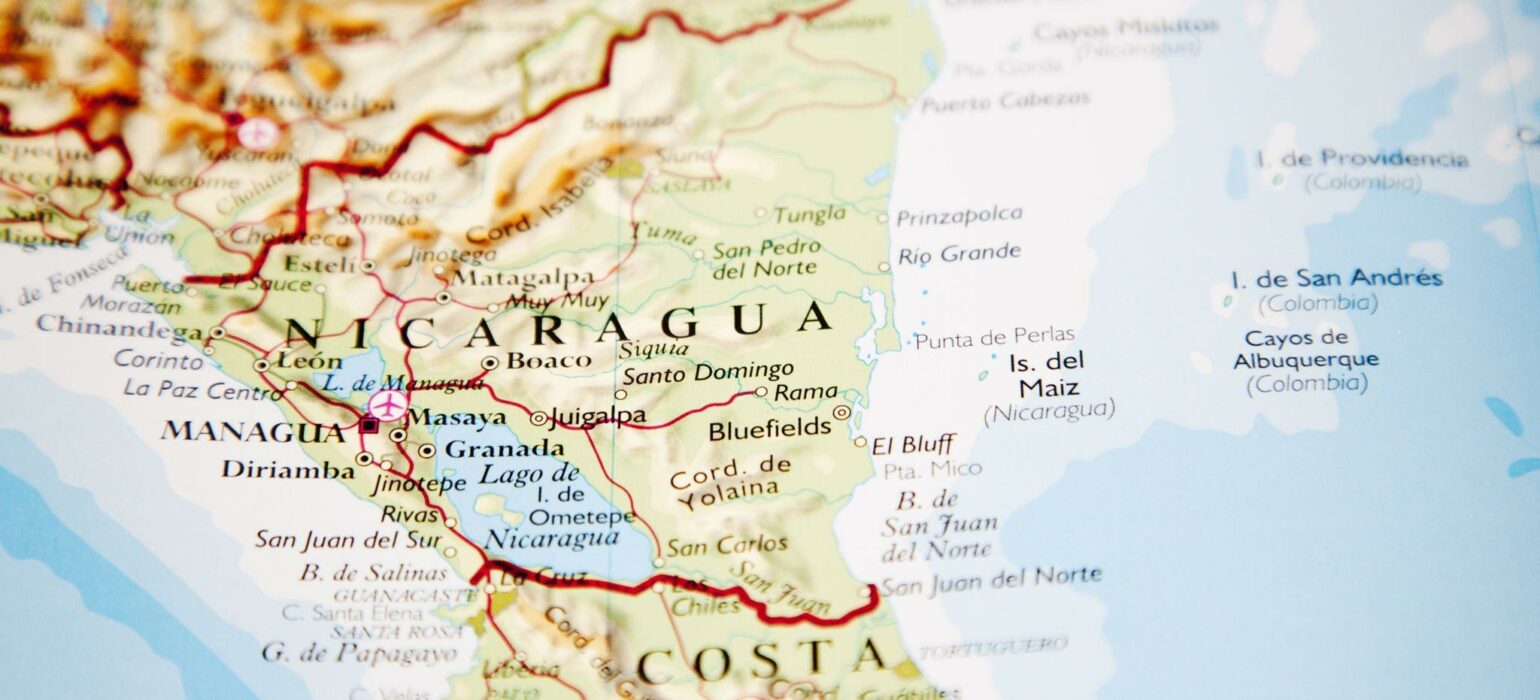 Feb 2, 2023
ENVÍOS A NICARAGUA DESDE MIAMI