Container Shipping Costs to South Africa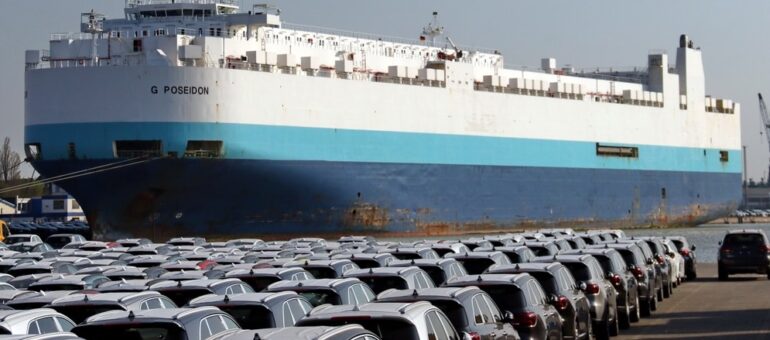 Sending Your Vehicle Via Shipping Container
Shipping a car from the US to South Africa can be expensive. You may find yourself unsure of what approach to use to be sure you are getting the best price. You'll also want to be careful and make sure you are transporting your car in a way that will keep it from getting damaged. Though, Roll on Roll off (RoRO) shipping is less expensive than container shipping, choosing to use container shipping is oftentimes safer.
When you choose to use container shipping, most companies will provide you with a flat rate for cost. Doing this research will help you determine what company will serve your shipping needs.
Some factors that influence what provider you choose may be the different resources provided by the different carriers. One carrier may provide a lower price, but less features. Depending on your needs, you may want to choose a company that offers instant quotes, real-time tracking, and allows you to manage your shipment online.
Reviewing each company's features will enable you to determine which company will provide you with everything you need when shipping your car from the US to South Africa.
When reviewing the different companies providing international containment shipping, you should check out Auto Export Shipping. The company provides a wide variety of services and resources to its customers. By visiting their website you can gain a better understanding of how international car shipping works, what paperwork you'll need to fill out to ship your car to another country, and how you can go about making sure your car is transferred safely to its final destination. AES also ships globally and services both individuals and businesses in order to guarantee they can meet anyone's needs no matter the size of the shipment or its final destination.
General Shipping Costs
Here's a table of some of the average costs for shipping cars to South Africa.
| | | | |
| --- | --- | --- | --- |
| To/From | Ground (cost) | Ocean (cost) | Days |
| Boston, MA to (New York port) to Cape Town | $400. | $3,400 | 5+66 |
| Los Angeles to (California port) to Cape Town | $350 | $3,600 | 5+41 |
| Las Vegas, NV to (California port) to Cape Town | $450. | $3,600 | 5+41 |
| Portland, OR to (California port) to Johannesburg | $475. | $4,800. | 6+41 |
| Phoenix, AZ to (California port) to Johannesburg | $550. | $4,800 | 6+41 |
| Charlotte, NC to (New York port) to Cape Town | $575. | $3,400 | 6+66 |
| Chicago, IL to (New York port) to Durban. | $675. | $3,400 | 6+61 |
| Atlanta, GA to (New York port) to Durban | $700. | $3,400. | 6+61 |
| Denver, CO to (California port) to Johannesburg | $775. | $4,800. | 7+41 |
| Houston, TX to (New York port) to Cape Town | $1,075 | $3,400 | 7+66 |
As you can see, the prices vary depending on the location of the vehicle and where the vehicle is being shipped to. Other factors that will influence the shipping cost will be the weight and dimensions of the car. Another factor that will determine the cost of transporting your car will be the length of the journey. The table above shows that the average amount of time it takes to ship a car from the United States to South Africa is anywhere between 46 to 73 days. Knowing these details will help you prepare for knowing when your vehicle will arrive after its initial shipping date.
Researching Carriers
Doing your research will also help you know the information provided to you is accurate. Several articles offered on the moverdb website identify the top 10 internal shipping companies of 2021 as well as indicate the general shipping costs and rates for international container shipping costs. Though this information is very useful, it's important to remember that the information is being provided by moverdb, and maybe unconsciously biased.
Whereas some companies may provide you with set rates for shipping your container internationally, iContainers offers customized quotes for reach shipment. A part of the reason they do this is because the price will be determined by the carrier offering to transport your vehicle. Another factor is that the company offers two different shipping methods depending on your preferences.
With iContainers you can choose to ship your vehicle as a part of a Full Container Loads (FCL) or a Less Container Load (LCL). A FCL is less costly than an LCL, but your car runs a higher risk of being damaged. An LCL allows your vehicle to have more space but also costs more money.
Shipping FCL vs. LCL
When considering if your vehicle should be shipped as an FCL and LCL there are additional factors you need to base your decision off of. It's important to think about the additional costs of shipping the car as well as what specific methods and practices are used by the company you are using.
For iContainers FCL, you are promised competitive rates, will still have the ability to ship your car safely, and will have the entire container to yourself. An LCL, on the other hand, will have fewer cars during transport. The company offers more compact shipping and allows you to optimize your costs with stable rates.
The main factors that influence the price you pay is the size of the ship, the amount of space your vehicle takes up, and, of course, how far your vehicle is traveling.
As alluded to in the paragraph above, the price you'll pay will be influenced by where you are having your car shipped to. When reviewing a carrier's shipping costs, you'll want to make sure that the carrier is shipping both to and from the ports you are planning to use to transport your car.
Other Shipping Methods
If you need your car transported directly to your door, some carriers also provide premium door-to-door services, which will enable you to have your car picked up at your home and then sent directly to your new address. This service is more costly than having your vehicle sent to a port/transport station, but it also keeps you from having to traveling to pick up your vehicle.
When you are shipping your car to South Africa it's also important to remember the rules and regulations for the specific country you are shipping to. Each country has different rules about how old a car can be. The country may also require the car to be of a certain quality. Your car may need to be inspected.
Another factor to consider is how many cars you plan to transport. Some South African countries limit households to a single car. Other countries, on the other hand, only allow for a person to own a car for a set amount of time. Knowing this may influence a person's decision to purchase and ship a car. A country's rules and regulations may also help a person to determine what make, model, and age of a car they will choose when purchasing a car from the United States.
Shipping a New Car vs. a Used Car
Though it is common for people to buy used cars when shipping a vehicle from the United States to South Africa, there are also times when a person may want to ship a new car. Choosing to ship a new car allows a person to be certain their car will pass inspections and will not be effected by age country's vehicle age restrictions. Buying a new car also maximizes the length of time the purchaser will be able to own–and use–their vehicle.
However, owning a new car also comes with its own rules and regulations when shipping a car to South Africa. A person who owns their car must be listed on the front of the Title as the registered owner.
Paperwork for Shipping a Car to South Africa
Shipping your vehicle to South Africa may also come along with some additional paperwork. There's a chance you will be asked to fill out forms for a FERI, ECTN, BSC, or an ASHI, before the vehicle enters the country. In addition to these documents, you will also require a Letter of Authority from the South African Bureau of Standards. This document is very important because it establishes your right to own–and use–your vehicle within the country.
As stated earlier, each country has its own unique rules and regulations, so remember to research everything about the country you are shipping to before you prepare to ship your vehicle.
You'll want to keep in mind how often the carrier is shipping vehicles and the type of shipping they use. Some carriers offer weekly ship sailings, whereas others may require you to wait longer.
You'll also need to read closely when understanding how your vehicle will be shipped. The phrase container shipping can mean something different to two separate carriers. Some carriers may use the phrase to describe when your vehicle has the container to itself, whereas other carriers may put more than one vehicle in a single container. Depending on the size, type, and monetary worth of your vehicle, you may want to use a carrier only if they are willing to transport your vehicle in its own private carrier.
You can also consider shipping more than just your car when using a carrier. Some carriers offer you the choice of shipping personal belongings alongside your vehicle. You may want to take advantage of this service if you'd like to fill an entire carrier with your belongings.
Advantages to Shipping a Car to South Africa
It's important to know the different benefits of transporting your vehicle from the United States to South Africa.
The shipping equipment and trained employees will protect your car from any accidental damage.
Insurance is provided for all cars in transit.
You have a variety of options to choose from when arranging your vehicle's shipping.
International transporters are familiar with foreign import policies and can help you avoid any costly mistakes.
You can save on costs with shipping services.
You can ship your possessions and car by hiring a transporter.
When you hire a transport service, there is less risk involved with the delivery.
Your time will be more wisely spent when you let a transport service handle your car shipping process.
Why Choose Auto Export Shipping (AES)
AES blends together all the different services and resources mentioned above. You will not only have the ability to receive an instant quote, but it will also be a customized quote tailored to meet your needs. You'll have the ability to ship any vehicle and personal cargo of your choosing as well as can have your vehicle and belongings sent to a port or right to your door.
AES is also able to provide outstanding customer support and shipment tracking. These two services will help you remain comfortable that you've chosen the right company to work with. AES also offers to ship not only for individuals but businesses as well. Whether you are shipping one car or multiple cars, the company will be able to meet all of your needs.
Beyond providing services to its customers, AES is transparent with how the shipping process works. By visiting the company's website (https://www.aesshipping.com/) a person can gain access to the company's "Customer Resources," which provides a full overview of how shipping a car internationally works. The resources also explain how shipments work and what methods are used to determine the cost of a shipment.
The company provides container shipping, RoRo shipping, and will also help you complete all of the customs clearance paperwork. Your shipment will also be fully insured and you won't have to worry about determining if the carrier ships to and from particular ports, because AES ships globally. Beyond these different services, AES also has excellent reviews that highlight the carrier's ability to provide excellent service to their customers.
AES' website also provides resources to customers who speak Spanish.
Other blog posts you might like
---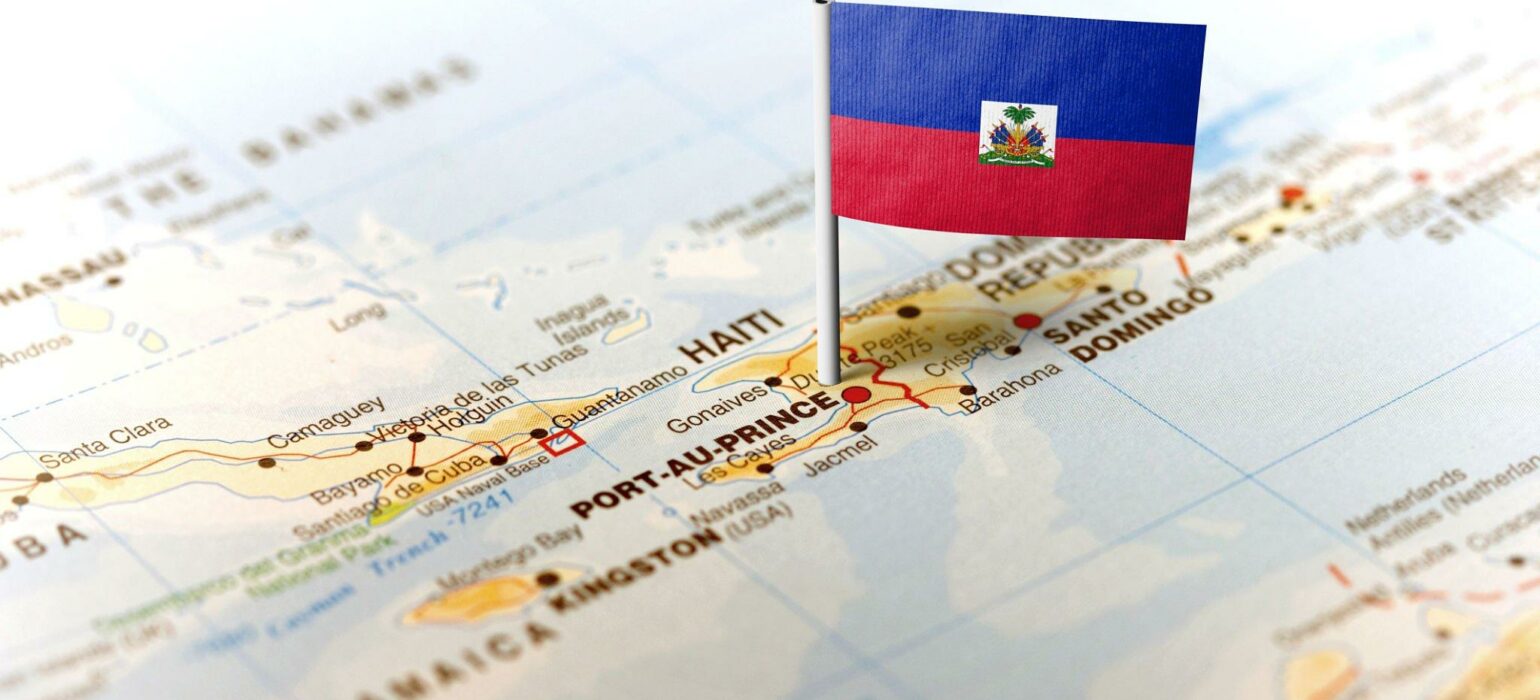 Feb 8, 2023
A Comprehensive Overview of Shipping Goods to Haiti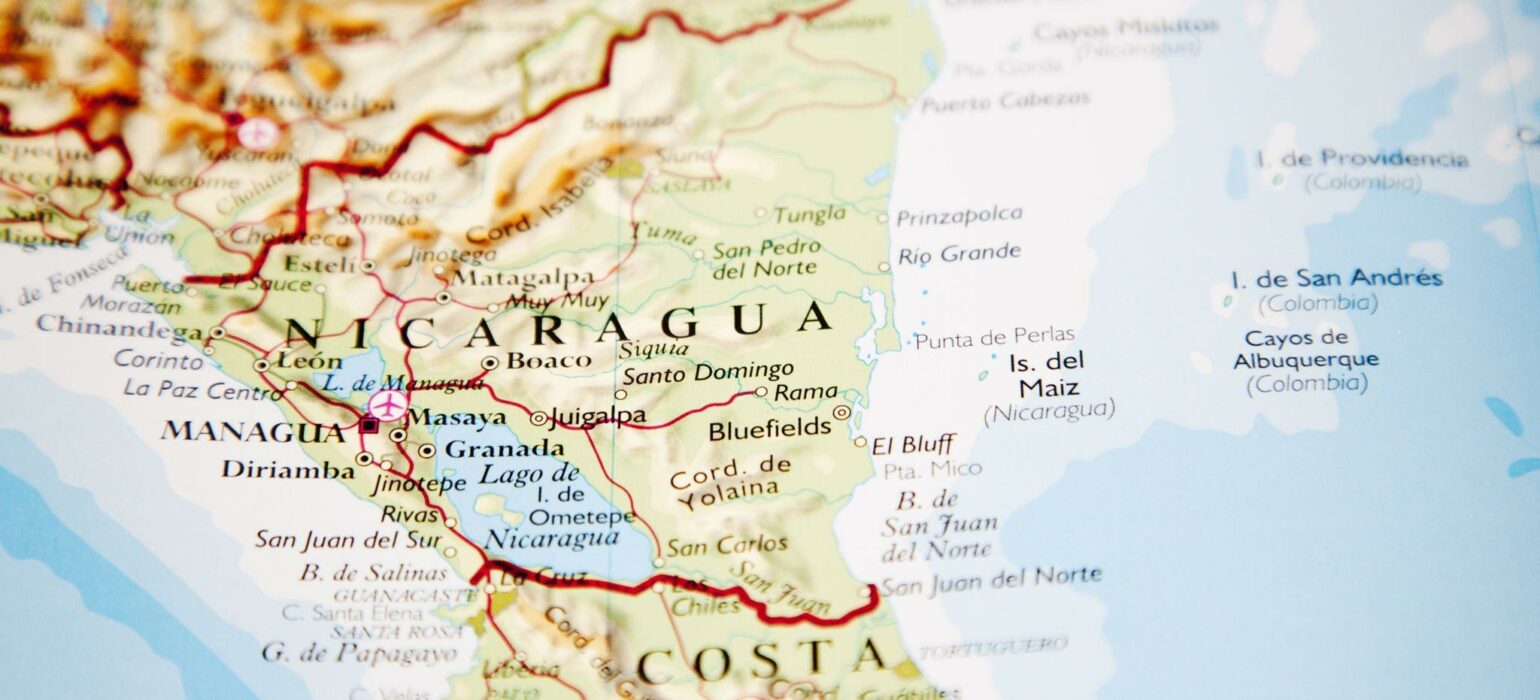 Feb 2, 2023
ENVÍOS A NICARAGUA DESDE MIAMI