Cost To Ship A Barrel To Guyana: A Complete Breakdown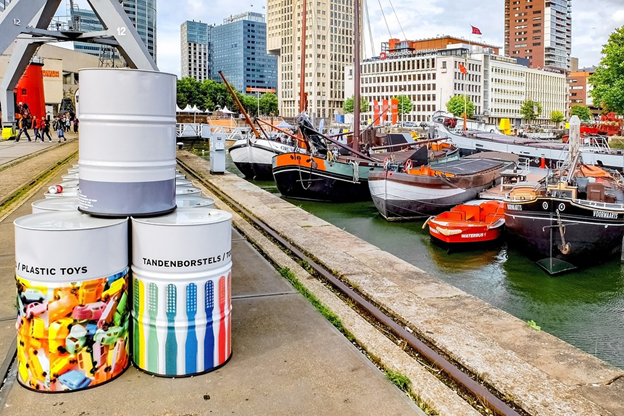 Do you know the cost to ship a barrel to Guyana? Shipping barrels to Guyana is the most flexible and convenient way of transporting goods to Latin American countries. It may not be standard for overseas shipping, but it is a popular method for shipping to Latin America.
A shipping barrel makes an ideal choice for sending heavier items abroad. Usually, the logistics company fills the barrels to the brim with clothes or other dry items, which means more goods can fit tightly into a compact space. Manufactured in the shape of a drum, they are also easier to roll, load, and unload on a shipping vessel.
From the price and security point, they are an excellent option for shipping overseas. In this article, we'll discuss importing barrels to Guyana and share some tips regarding packing items for shipping. You'll also learn about the factors influencing the cost to ship a barrel to Guyana.
Cost to ship a barrel to Guyana: An overview
Located in Latin America, Guyana is a country that maintains strong cultural ties with the Caribbean region. Its economy primarily relies on agriculture and mining, with bauxite, sugar, and gold accounting for 75% of its export.
Guyana's major imports include machinery, steel and iron products, chemicals, oil, and fuel. Barrel shipping has been an essential part of the Caribbean culture for decades. People opted for this option due to the waterproofing abilities of a barrel in commercial shipping.
Moreover, the cost to ship a barrel to Guyana is also less because it is a standard transport method in Guyana. But many cost factors can influence the shipping costs, which we will discuss later in our post.
Methods for shipping barrels to Guyana
There are two ways that most international shipping companies offer to send your barrels to Guyana. They are RoRo and container shipping.
RoRo shipping
RoRo shipping offers the least expensive and fastest way to ship a barrel to Guyana. Once you choose this transport option, your shipping provider will roll the drums on the vessel and strap them on the deck to prevent them from rolling off during transit.
Once the vessel docks at the destination company, your provider will use the same method to roll the barrels off the deck. You can choose RoRo to ship as many barrels as you want.
Container shipping
If your barrels contain fragile or expensive items, you would be more conscious about their security. Therefore, container shipping services can be perfect for your shipping requirements.
Your shipping provider will offer two standard-size containers for you to choose from. According to the number of barrels you wish to send, you can select either a 20ft or a 40ft container.
However, container shipping is expensive because it will require labor and machinery to load the barrels in the container. You can choose from two more options in container shipping according to your budget.
FCL
Full Container Load shipping involves renting an entire container for shipping barrels to Guyana. You can load as many barrels inside the container as can possibly fit.
However, this is the most expensive shipping method as you won't share the container rent with anyone. But if you are shipping fragile, vintage, or expensive items in barrels, FCL is an excellent option for additional security.
LCL
Less than Container Load shipping is a great way to lessen the transportation costs of container shipping. You won't have to pay for renting the entire container, but you will share the shipping costs and container space with other shippers.
Splitting the transportation expenses will lower the cost to ship a barrel to Guyana. But you'll have to wait to receive your shipment as the ship will only begin its journey when the container fills. Also, you can only send a limited number of barrels in your allotted space.
Cost to ship a barrel to Guyana
The cost to ship a barrel to Guyana depends on various factors that can increase your shipping expenses. Some variables are uncontrollable, whereas others you can control with a little preparation beforehand. For instance, the major cost aspect of shipping overseas is the customs duty and taxes that are somewhat controllable.
First and foremost, you must check the latest customs tariffs and the list of restricted and prohibited items. By ensuring you are not sending anything, Guyana's customs refuse to accept, you'll avoid the risk of double taxes or penalties piling up.
Customs duty and taxes
The customs duty and taxes worldwide are subject to change. Therefore if you are shipping barrels to Guyana, we recommend asking your shipping provider about the current customs tariffs. Or you can check Guyana's customs website or contact the Guyana Embassy in the US for import information.
Guyana is a member of the Caribbean Community and Common Market (CARICOM). That's why it maintains a customs duty between 5% and 20% on all goods imported into Guyana, depending on their value and classification.
Luxury items such as perfumes incur the highest customs duty. Consumable products like tobacco and alcohol also incur an excise tax. The Guyana customs also charges 14% VAT on all imports.
Prohibited imports in Guyana
The prohibited imports in Guyana include counterfeit coins, food not fit for human consumption, infected cattle or their skin, and shaving brushes from Japan. You also cannot send matches containing yellow phosphorus, obscene literature, fictitious stamps, and any item that doesn't show its country's name in the import documents.
Cost factors for barrel shipping to Guyana
Here are the cost factors that impact the cost of shipping barrels to Guyana:
Shipment method
The shipping method you'll choose to ship your barrels to Guyana will influence the shipping costs. For instance, if you choose RoRo, it will be less expensive than container shipping. But if you require additional safety for your goods, especially for vintage or costly items, the latter can provide the best security.
Barrel size and weight
The standard barrels come in 55 and 77 gallons. Your shipping charges will depend on their weight, size, and capacity and will increase accordingly.
Distance between ports
The distance between the origin and destination ports also accounts for rising shipping costs. Generally, carriers charge the distance traveled per nautical mile. Thus, the larger the distance, the more transportation expenses will pile up.
Peak Season
During a particular time of year, there is a considerable demand for barrel shipping to Guyana. In this period, there is less availability of carriers and barrels, which causes a spike in transportation rates.
Weather
Inclement weather is also a significant factor in increasing shipping costs in barrel shipping via ocean. Storms or anything related to bad weather causes delivery delays and are the main reason for increased transportation expenses to Guyana.
Documentation requirement
Here is the list of standard documentation requirements for shipping barrels to Guyana:
Bill of Lading.
Packing List.
Import License.
Original Invoice.
ID and Passport.
How to pack for shipping barrels to Guyana?
Like any machinery or vehicle you send overseas, there is also a certain way of packing items in a plastic barrel. Once you know that you are shipping items to Guyana, start the preparations. Here's what you must do:
Examine all your items and bubble wrap the ones that show the most potential for damage during transit. Also, use packaging tape to seal the bubble wrap tightly.
The most fragile items should go into cardboard boxes. Wrap the things first in a couple of bubble wrap layers. Put polystyrene chips in the boxes before placing the items in them.
Place everything on the floor into groups according to their categories. Put heavy items together, delicate items in another group, and so on.
Start placing everything inside the barrel. Put the heaviest goods first, with the delicate products coming next. But remember to pack food items such as rice and flour in plastic packaging and place them on the topmost items in the barrel.
Put a tamper-proof metal tag over the barrel lid before sealing it shut. This will prevent your items from any kind of tampering over the course of shipping.
How can AES help you with barrel shipping?
The most important part of shipping barrels to Guyana is choosing the world's most trusted shipping services provider. Only an experienced international shipping company can provide you with the best transportation method that covers your shipping needs.
AES could be that company for you. As a service provider that has been serving shippers for 126 years, we cover all popular routes in the world. Unlike many companies that ask for an upfront cost, we ask for payment when you have the shipment delivery in your hands. The services we offer include the following:
Shipping at Scale
Regardless of the number of barrels you wish to ship to Guyana, we can book the best carrier for you at an affordable rate. Our prices are competitive, so we will never charge a dime more than required for our shipping services.
Furthermore, we will listen carefully to your requirements before suggesting a shipping method. Our firm can arrange a custom shipping method for you other than our customary RoRo and container shipping services.
Customs Clearance
Our agents in Guyana can help clear your barrels faster for a smooth and timeless delivery. Due to our experience of shipping to Latin America for decades, we are familiar with the customs laws of the entire region. We keep ourselves updated with each and every change made in customs regulations and tariffs.
Therefore, we can help you prepare documentation, fill out forms and submit the paperwork to the border customs in both the US and Guyana. Our company will also help you avoid penalties and double taxes due to shipping prohibited items.
Door-to-Port
Other than handling the transit procedure, we also provide door-to-port and port-to-door services for our client's convenience. Our transport partners make it possible for us to pick up your goods from your doorstep and deliver them to the port. We can also arrange inland transport in Guyana to deliver your barrels from the port to your desired location.
Conclusion
Shipping barrels to Guyana is a convenient and flexible way of transport as they are easy to load and move around. Moreover, they account for affordable shipping. However, the cost to ship a barrel to Guyana can increase due to several factors. Some variables are controllable, while others may not be. But you can make some preparations beforehand to avoid rising transportation expenses. Fill out your paperwork with correct information, check the current customs tariffs for importing to Guyana, and hire an experienced international shipping company.
Frequently Asked Questions
How much does it cost to ship a barrel to Guyana?
The shipping cost for barrels to Guyana depends on several variables. For instance, the type of shipment method, the time of year you are shipping, and the size and weight of the barrels can influence the transportation rates.
How much time will it take to ship a barrel to Guyana?
Anything from a delay in customs clearance to bad weather can cause a shipping delay. But if you exclude these factors, it can take anywhere between 3 to 4 weeks for your barrels to reach Guyana from the US.
Other blog posts you might like
---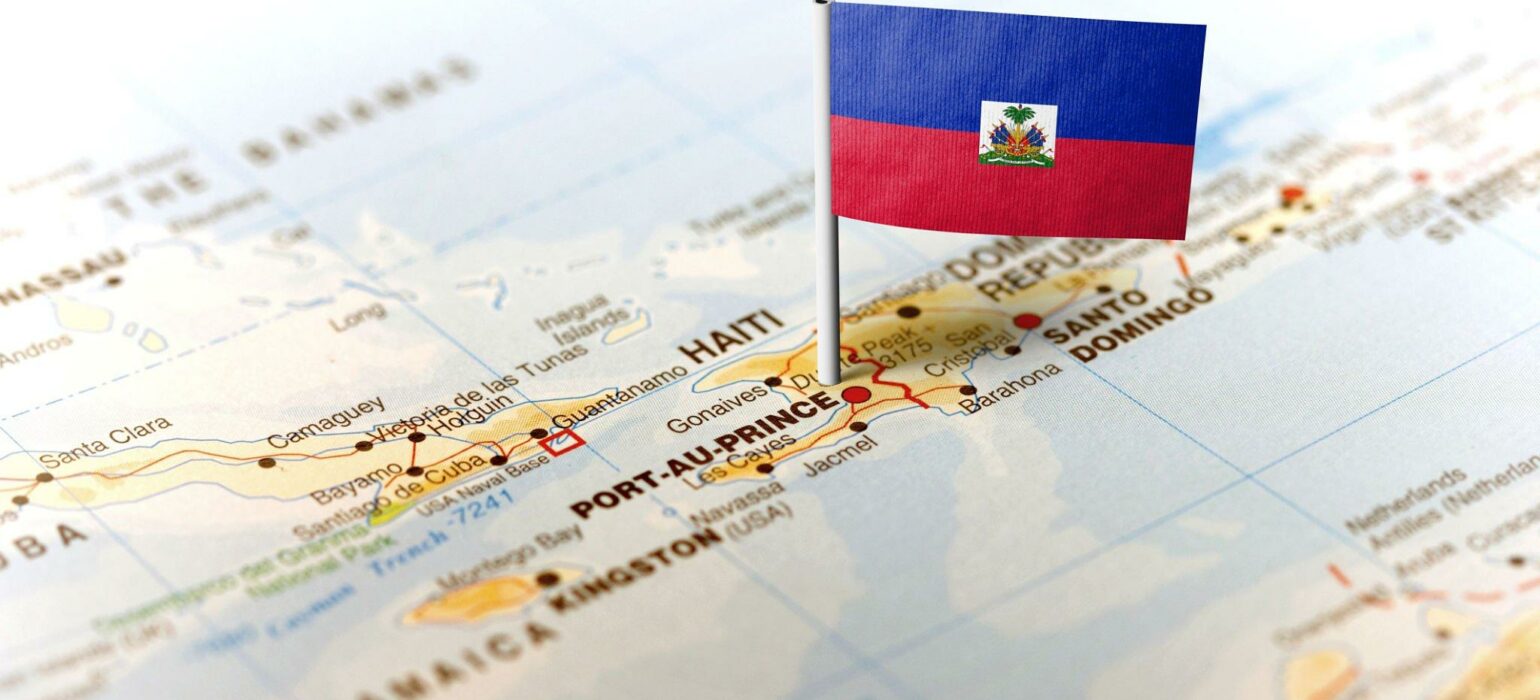 Feb 8, 2023
A Comprehensive Overview of Shipping Goods to Haiti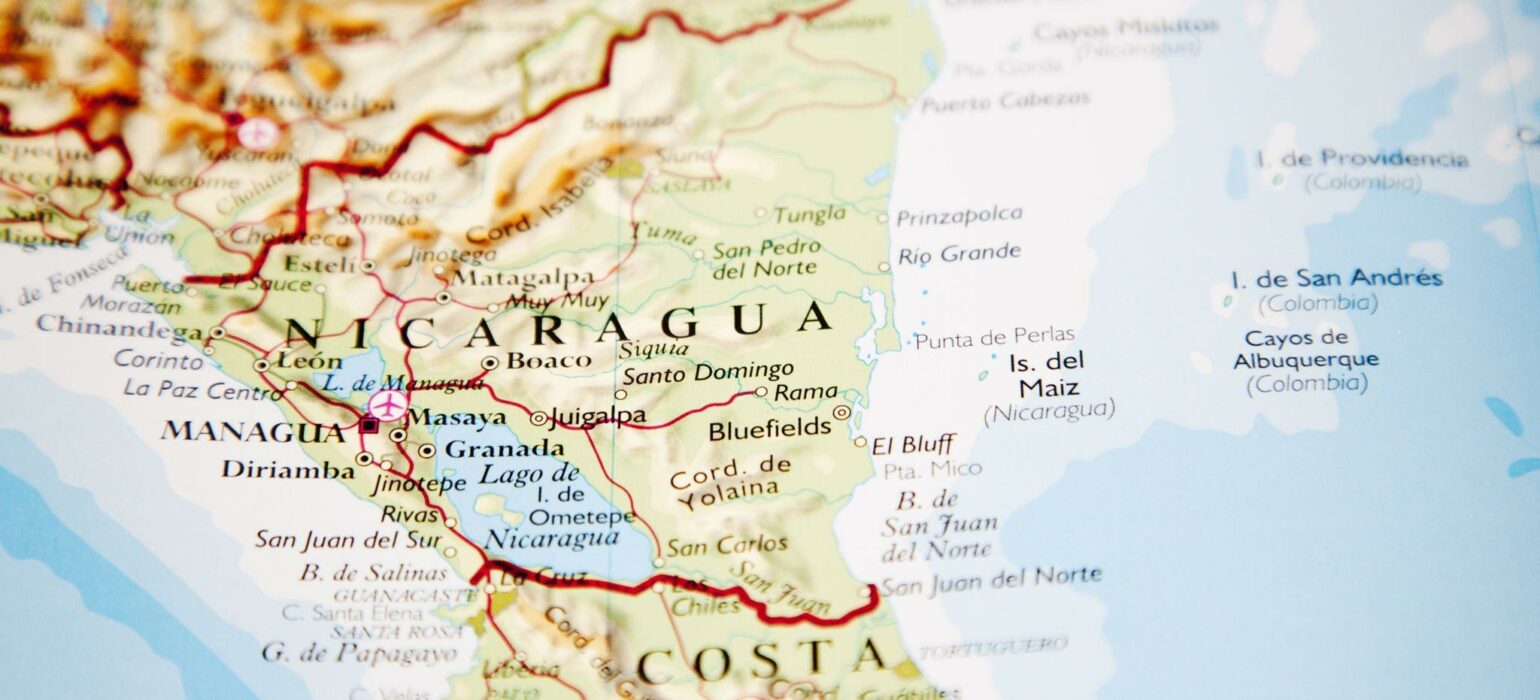 Feb 2, 2023
ENVÍOS A NICARAGUA DESDE MIAMI