Grimaldi RoRo tracking: Here's everything you should know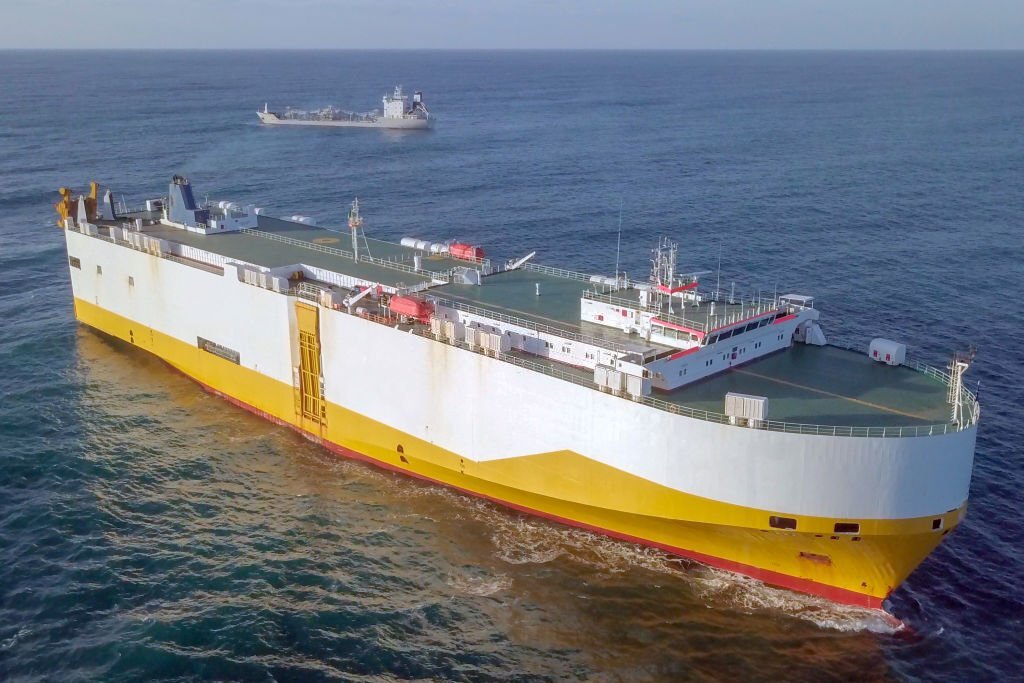 International shipping can be cumbersome if you look for a reliable carrier to handle customs and documentation. On the other hand, a professional shipping company like AES offers personalized shipping that matches your budget and shipment needs. If you want to ship heavy equipment or vehicles overseas, our company can arrange RoRo shipping. With the help of our top shipping partner, Grimaldi Lines, your cargo will arrive securely and quickly at your desired location. You can also check your cargo's live delivery status through Grimaldi RoRo tracking.
Overview of Grimaldi RoRo tracking
Based in Naples, Italy, The Grimaldi shipping company is owned by The Grimaldi Family. 
The company's primary aim is to provide efficient and reliable maritime transport to both passengers and goods.
Grimaldi has its headquarters in Naples and subsidiaries in 25 countries. The group operates a conglomerate of companies with the main focus on shipping.
Their fleet includes 130 ships, with the shipping services dating back to 1348. Grimaldi transports cargo and passengers to over 140 ports in 50 countries and four continents.
Their inventory mainly includes RoRo vessels specifically designed to navigate through sea ice.
Grimaldi recently introduced three GG5G-class hybrid ro-ro vessels, which use fossil fuel and electricity during their ports' stops. 
These carriers guarantee zero emission. 80% of Grimaldi's vessels are dedicated to shipping cargo to Europe, Africa, and North and South America.
Grimaldi RoRo Tracking: A word about the Grimaldi Lines
Grimaldi Lines is the primary shipping brand of the Grimaldi Group. It consists of two companies, Grimaldi Euromed and Grimaldi Deepsea.
Grimaldi Lines also include the transport of passengers, cargo, and freight services. It transports between West Africa, North and South America, and the Mediterranean and Northern Europe.
This shipping line provides an economical and efficient way to deliver your cargo quickly. The innovative design and well-maintained vessels allow for 100% security for items from the beginning till the end of the journey.
Moreover, the shipping fee is also minimal, and you won't have to break your bank to ship vehicles or heavy equipment to your desired region.
Grimaldi RoRo Tracking: About the shipping service
Grimaldi Lines operates a massive fleet of RoRo vessels. The Roll-on/Roll-off ships come with built-in ramps that allow the cargo to roll on and off the vessel's deck.
Commonly, shipping companies use this method to ship vehicles or wheeled machinery to other countries.
RoRo shipping allows the car to drive on the ship's deck, strapped with other vehicles, and drive off when the ship reaches its destination port.
It is the most efficient, economical, and fastest way of shipment. You can ship cars and other motorized and rolling cargo such as boats, yachts, tractors, cranes, trucks, and buses.
In addition, you can ship a fleet of vehicles with RoRo. The shipping company will place the cargo on handling equipment if you want to send machinery with no wheels. It will help roll the machinery on and off the ship's deck.
You can also quickly check the status of your delivery through RoRo Grimaldi tracking.
Grimaldi RoRo Tracking: The process
It's easy to do Grimaldi RoRo tracking in a couple of ways. But you must have a valid shipment number or consignee name to track your cargo's delivery status.
You can find it by entering the number on the official GNET Grimaldi RoRo tracking website. There are two more options to see the status. You can enter the Bill of Lading no or find Grimaldi RoRo tracking by VIN number of your vehicle.
How to prepare for RoRo shipping?
Whether you want to ship one car or a fleet of vehicles through RoRo, make sure to take the proper steps to prepare your cargo. Take your vehicle to the mechanic to check for dents and scratches or to ensure it is operational.
Furthermore, empty your car's gas tank until only 1/4th is left. Also, prepare proper documentation for international shipping. Take suitable measures so that international customs can clear your cargo without any hindrance.
You must also check with the Embassy of the country where you are shipping your cargo to ensure that you are not sending any prohibited item.
Many countries don't allow old or used cars or right-hand or left-hand drives. Also, check with your shipping company for that specific country's current customs rules and regulations.
Factors that can affect the cost of RoRo shipping
Although RoRo shipping is a cost-efficient method of transport, many factors can cause fluctuations in the final shipping cost. Some of the key elements include:
Shipment method
Regarding international shipping, two methods are widely used for ocean transport. One is RoRo which is the most cost-efficient method. The other is container shipping, which is expensive.
It involves cranes, labor, and leasing a container that can increase the shipping price. In contrast, RoRo doesn't require these services.
Weight and size of cargo
The weight and dimensions of cargo can also increase the final shipping costs. Heavier vehicles such as buses, trucks, or machinery will cost more. Also, if you are shipping an entire fleet of cars, it can also increase the shipping price.
Shipping distance
Distance is another crucial factor in raising the shipping rates. The higher the distance between origin and destination ports, the higher will be the shipping costs.
Besides, the ports that are not easily accessible will cause the carrier to take a longer route. That can also result in increased transportation costs.
Peak season
During peak seasons, there is more demand for shipment, so fewer carriers are available. This can increase the shipping rates.
You may face higher shipping costs from August to September and January to February. But it's wise to book your shipping 72 days beforehand to get optimal rates.
Pick-up location
If you are unable to drop your cargo at the origin port, the final shipping price also depends on your pick-up location.
Door-to-port services will incur additional charges. However, if you are shipping an entire fleet of vehicles, it may be challenging for you to arrange transport to the port.
But if you are shipping with AES, we offer door-to-port transport as part of our shipping services. With a bit of additional cost, you can be free from the hassle of arranging multiple transportation modes.
Customs clearance fee
Like any international shipping that involves imports and exports, the customs clearance fees are also part of the shipping charges. Each country has customs taxes and duties that must be payable.
If you are shipping with AES, we will ensure that you'll know about these charges beforehand, so there are no surprises about the shipping costs.
Expedited shipping
It can take more than three weeks for your cargo to reach its destination. But if you require quick delivery, it will reduce transportation time.
The shipping company will deliver your shipment within a few weeks. But this expedited delivery will increase overall shipping costs.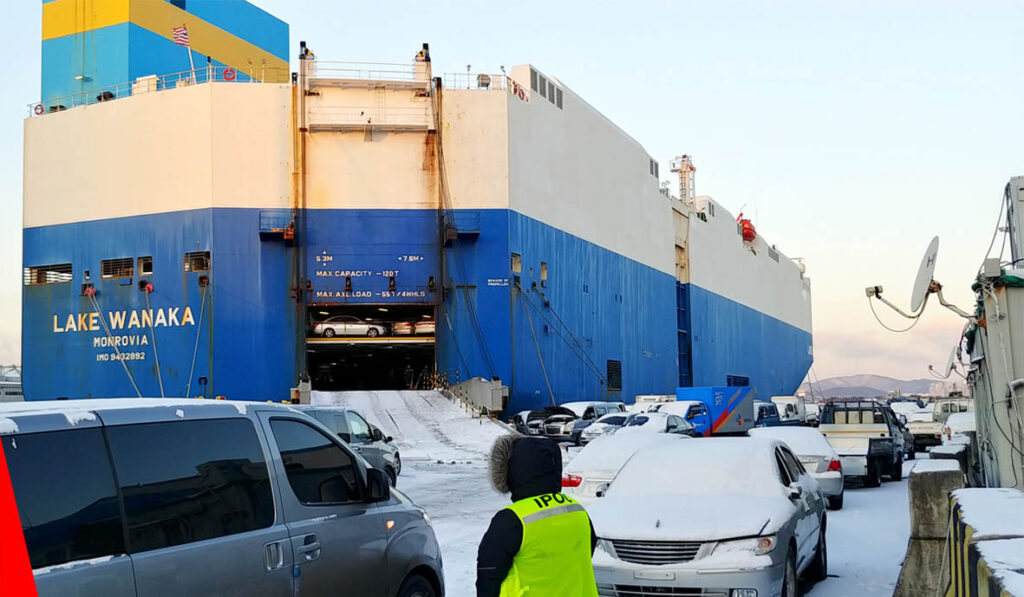 How can AES help with the RoRo service?
International shipping requires meticulous planning. Especially if you are shipping on a large scale, you would have to check schedules and book a local carrier yourself.
In that case, it's wise to book an international shipping company. With 126 years of shipping overseas, AES specializes in transporting oversized cargo.
Here are the services that we offer to make your shipping hassle-free:
Worldwide Shipping Partners
Our reputable worldwide shipping partners such as Grimaldi Lines, Sallaum, Hoegh Autoliners, and NYK Line make it possible to reach any destination.
No matter the volume of vehicles or heavy equipment, AES specializes in arranging RoRo shipping at scale.
For instance, if you choose Grimaldi Lines, you can also track RoRo Grimaldi to check the live delivery status of your cargo. Our experts can assist you with customs clearance and documentation processes. In addition, you'll get current updates about your customs clearance process.
Marin Insurance
Our company ensures full insurance of your cargo and provides a safe passage from the beginning of shipment till the end. However, purchasing marine insurance is optional.
But we recommend it for additional security. In case there is damage to your shipment during RoRo shipping, you can recover the total value of your cargo.
Door-to-Port Services
AES offers door-to-port and inland transportation services. If you have a busy schedule and are unable to drop your cargo at the origin port, we can pick it up from your doorstep.
Our auto transport partners will make sure to pick up your vehicle or heavy equipment from your home and securely hand it over to our carrier.
From there onwards, we will handle the loading and unloading of your cargo. We can also arrange local transport to drop your shipment at your desired location if you require port-to-door services.
Customer Support and Live Tracking
Our tracking system is transparent. Once you book your shipment with AES, you can be sure that we will provide you with live tracking. You can quickly check the delivery status of your cargo on your smart device through our app.
In case you have a query you can contact our customer support which is available 24/7 round the clock. Our waiting time is minimal, which grants a prompt response to your questions.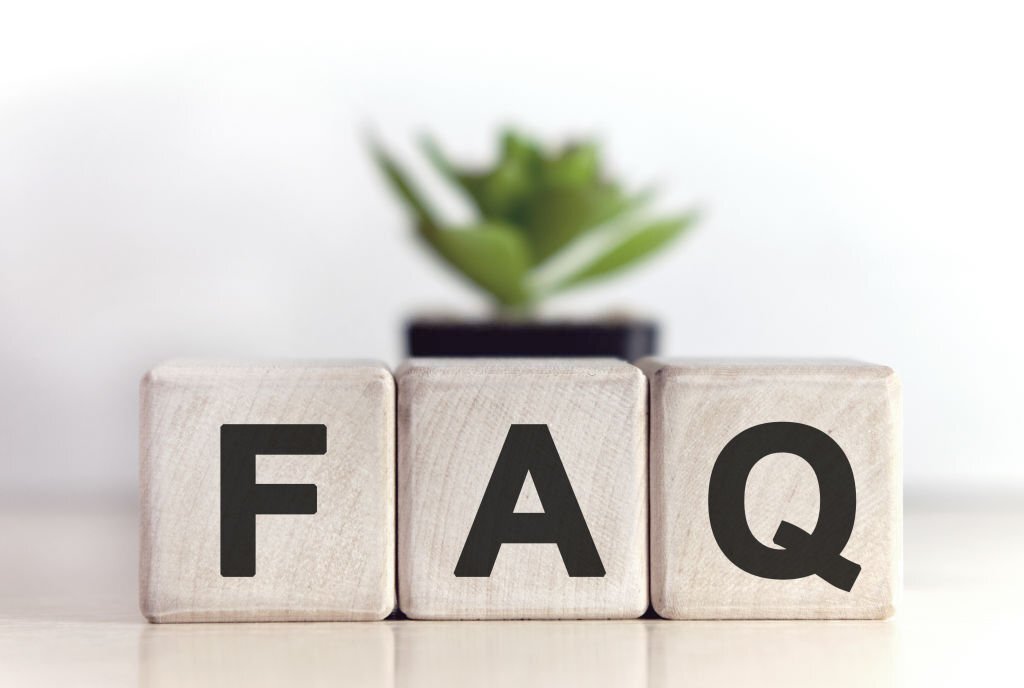 Grimaldi RoRo Tracking: FAQs
How to track Grimaldi RoRo?
You can check Grimaldi RoRo tracking through the official Grimaldi site by entering the VIN no, consignment number, or the barcode of your shipment.
How many ships does Grimaldi own?
Grimaldi owns more than 100 ships to provide RoRo and container transport services to the Mediterranean, West Africa, and North and South America.
Which is the most cost-efficient shipping method?
RoRo shipping is the most economical, standard, and quickest shipping method. It doesn't require any cranes for loading/offloading or labor. You can also ship as many vehicles or self-propelled machinery as you want with RoRo.
The shipping costs are prone to vary and depend on many factors such as shipment method, peak season, size and weight of cargo, and distance. But the average cost can range between $400 and $6000.
How much time will it take to ship overseas?
If there is no shipment delay, your cargo can take three to four weeks to reach its destination. In worst-case scenarios, your shipment may take more than six weeks to reach your desired port.
Can I track my Grimaldi RoRo shipment with the Bill of Lading?
Yes, you can access Grimaldi RoRo tracking of your shipment through Bill of Lading no, consignment number, or booking no. But you have to register the shipment first to track it.
Grimaldi RoRo Tracking: Final Thoughts
While you are choosing to ship your cargo through an international freight forwarding company, it's wise to check their shipping partners. You can find various shipping companies online but don't rush while choosing.
Be vigilant about your choices and look for an international shipping company with experience shipping to your desired region. Also, ensure that the company will provide guidance to submit proper documentation and assist you with customs clearance.
Grimaldi Lines is one such shipping partner of AES, offering RoRo shipping if you want to ship securely but within your budget. You can also check the live delivery status of your cargo through RoRo tracking Grimaldi.
Other blog posts you might like
---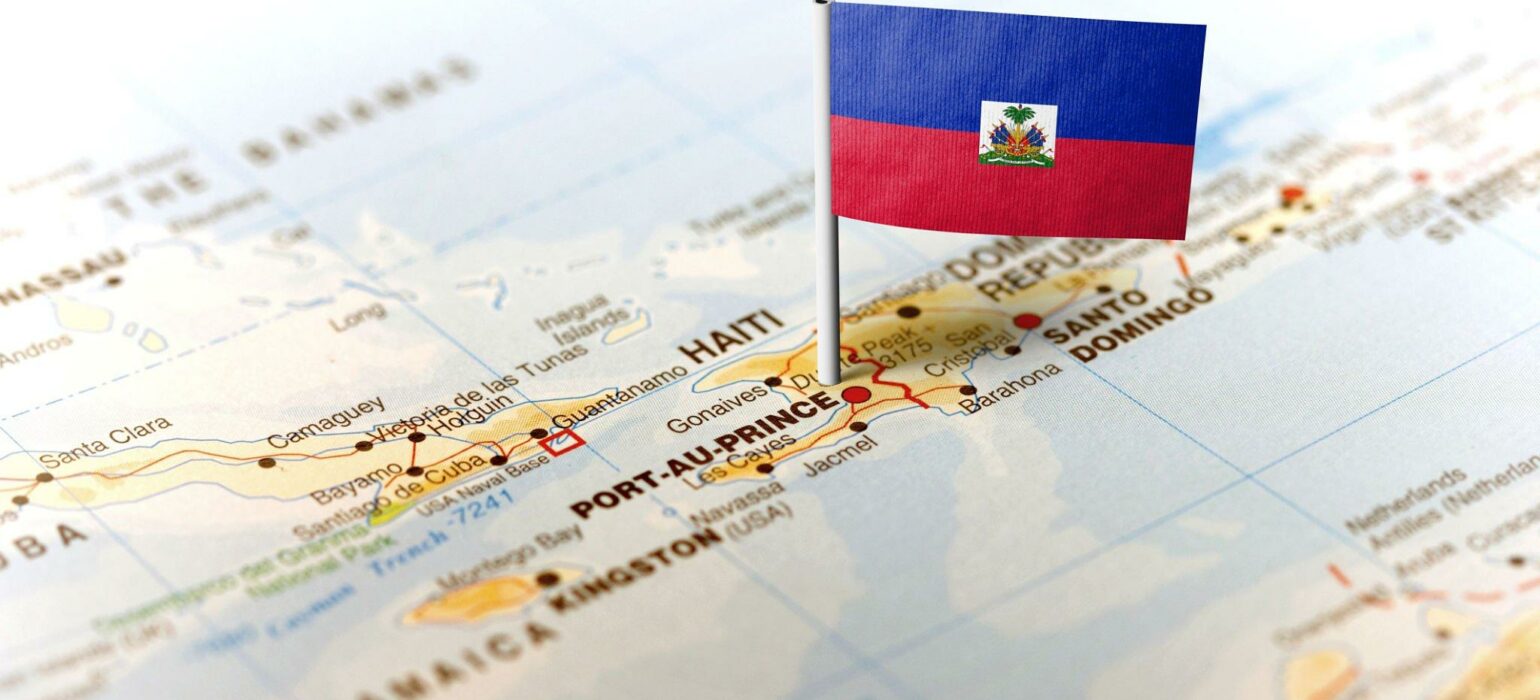 Feb 8, 2023
A Comprehensive Overview of Shipping Goods to Haiti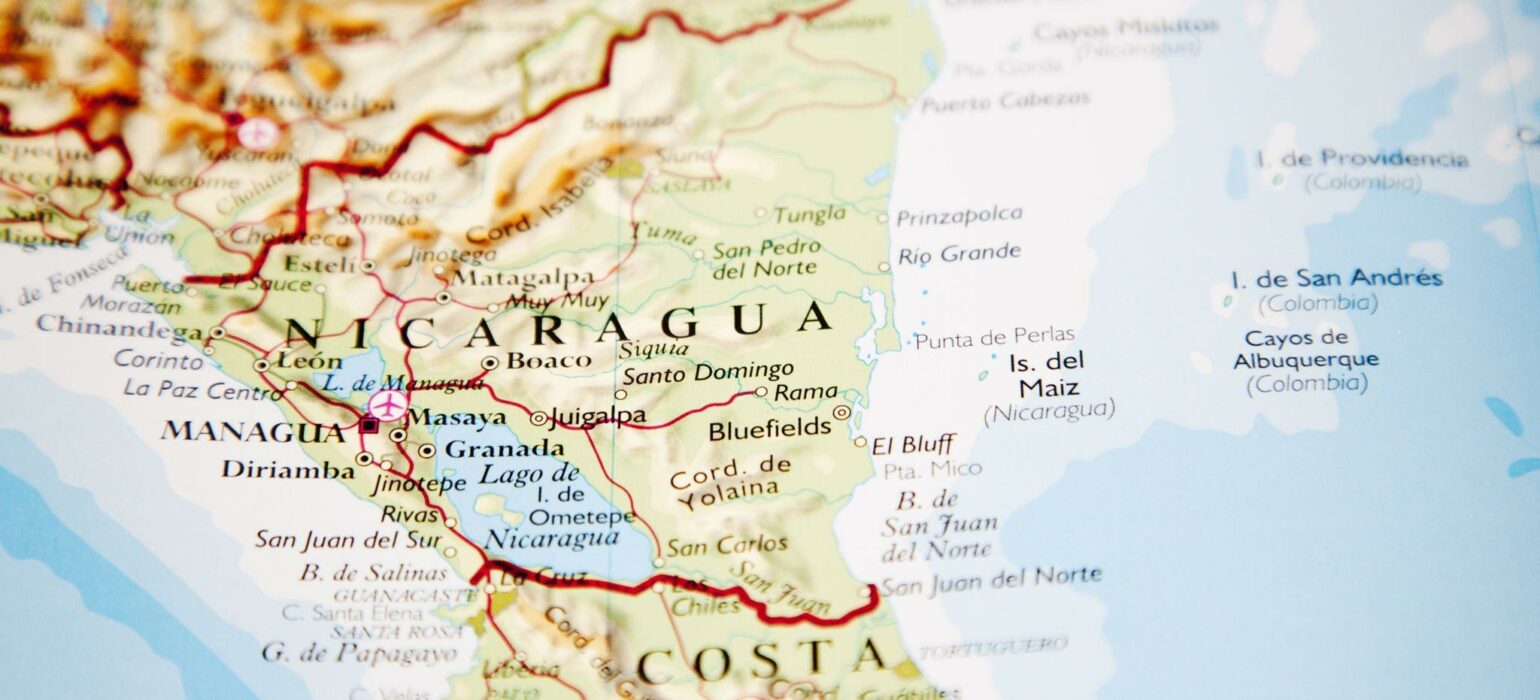 Feb 2, 2023
ENVÍOS A NICARAGUA DESDE MIAMI