How did standardized containers improve shipping?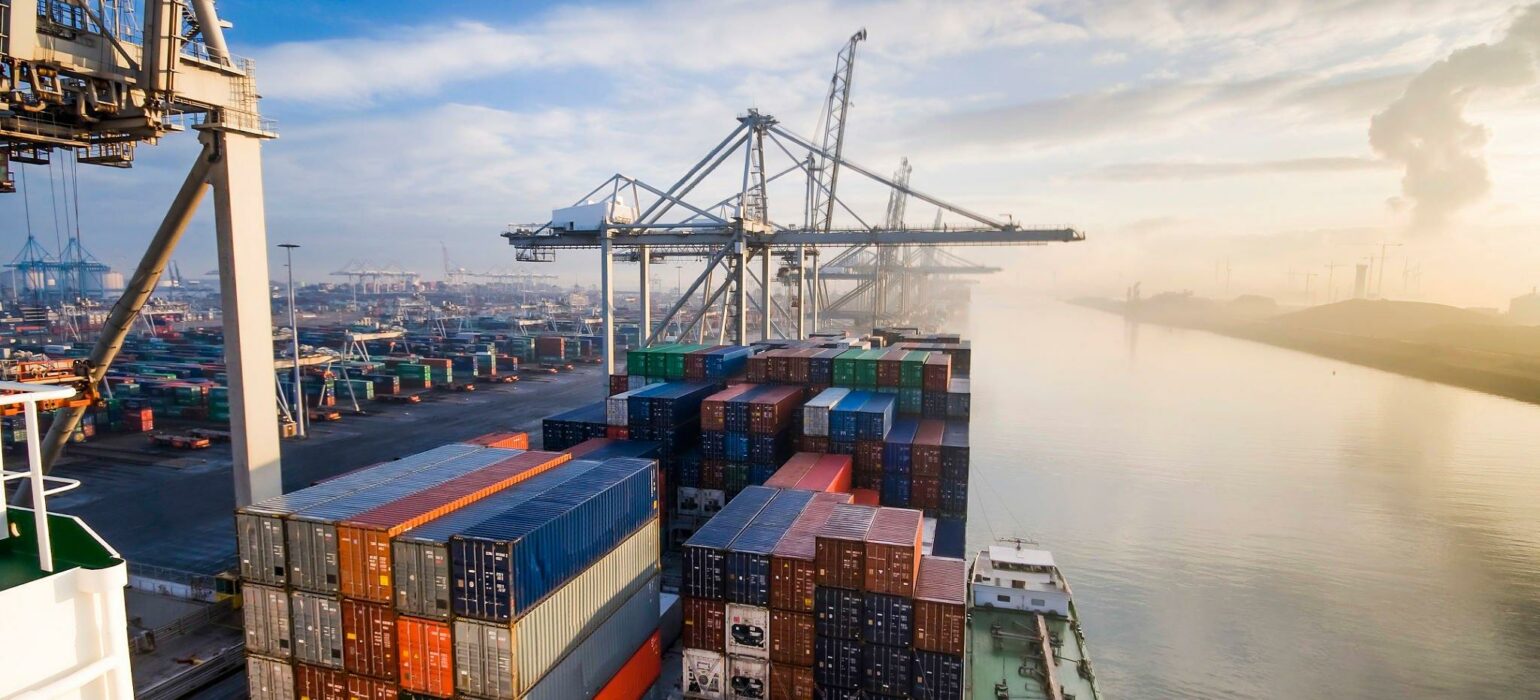 How did standardized containers improve shipping? There are more benefits of shipping with standardized containers than you can think of. Today, people ship 90% of goods via the ocean, with 60% of imports packed in steel containers. The remaining commodities, like oil and grain, are poured directly into the containers. In short, around US$14 trillion worth of goods spend some time inside these steel boxes.
Invented in the 1950s by Malcolm McLean, containers enhanced security, simplified the loading and unloading process, and reduced shipping time and costs. Although Malcolm McLean owned a trucking company and had no association with ocean transport, he disliked the flawed methodology of intermodal transportation. While observing the loading, unloading, and transferring process of cargo, he invented the idea of containers which led to the development of standardized containers.
Standardized containers for improved shipping experience:  An Overview
In the past, containers were available in different sizes, which meant they could not effectively utilize a ship's space. Also, loading and unloading from one mode of transportation to another remained complicated.
The ISO technical committee ISO/TC 104 standardizes the container sizes and dimensions. It has also standardized the type of locks used to secure the containers to trailers or a ship's deck. Moreover, these containers are highly adaptable due to their reuse.
Standardized containers are the go-to shipping solutions for shipping companies worldwide. Their consistency with industry standards makes them safe and economical for transporting goods in bulk.
What are standardized containers?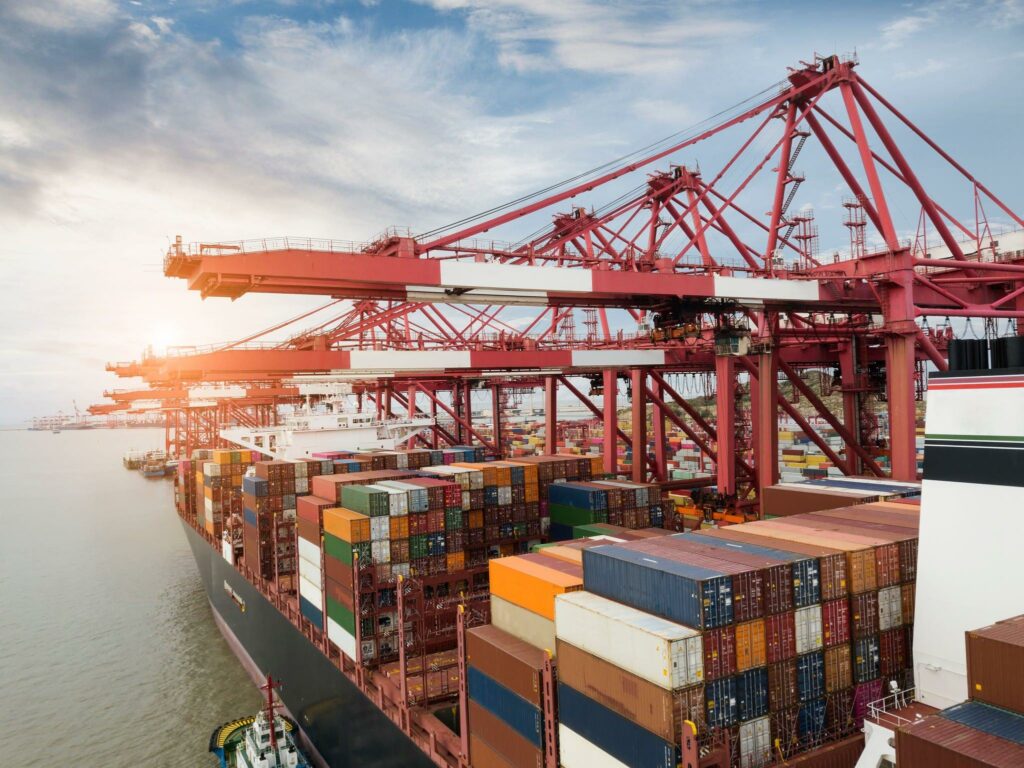 As the name standardized suggests, these containers follow the International Organization for Standardization (ISO) standards. Today the containers come in two standard lengths of 20 and 40ft. Although the external lengths differ, the outer width and height remain the same at 8ft wide and 8.5ft high.
Extra tall shipping containers called high cubes are also available in standard lengths and heights of 45 ft and 9.5ft, respectively. All ISO standardized containers fit neatly like lego blocks on a ship, effectively utilizing its space.
Moreover, standardization also means that these containers can be handled anywhere in the world through specialized ships, trucks, terminals, and equipment. Each standardized container has a unique size type code and an identification number that allows them to manage anywhere in the world.
How do standardized containers improve shipping?
Standardized containers have numerous advantages over other types of containers. Below are the listed benefits:
Enhanced security of standardized containers improve shipping experience
Before standardized containers, the shipping company used laborers to handle the break bulk cargo manually. Laborers packed and shipped the goods by hand. This resulted in the theft and deteriorating goods during the transit. Besides, the process is time-consuming and expensive. 
On the other hand, made of aluminum or steel sheet, a standardized container is durable and weather resistant, protecting against outer elements. This type of container also comes with a secure lock and straps to secure it on a ship or truck.
So there are no chances of theft or damage to goods during transit. Also, the internal hold rails inside the containers help secure fragile goods and garments. No causal observer can see the container contents or open the sealed doors. Therefore, there are no risks of the goods getting stolen.
Standardized containers also come with a durable securing system that ensures that the lower containers won't shift during transit. In addition, they are easy to move. A crane operator loads and unloads the goods from the container easily with the help of a crane. This saves time and allows for safe loading/unloading.
Easy tracking of standardized containers improve shipping process
A standardized container allows for easy tracking through the use of a tracking system. Shipping companies can track the exact location and status of a container by following its unique identification number. 
This allows the companies to provide more visibility to their customers by relaying accurate arrival times. Due to real-time tracking, you can react well to exceptions and adjust to any changes that may occur.
Furthermore, electronic monitoring devices are available that detect the opening and closing of container doors in transit from anywhere in the world. This helps in further optimizing the security of cargo.
As a shipper, you'll also get valuable data about the movement of your goods and how they are used. The tracking system's data also helps optimize shipping routes, resulting in reduced shipping costs.
Durability of standardized container improves shipping experience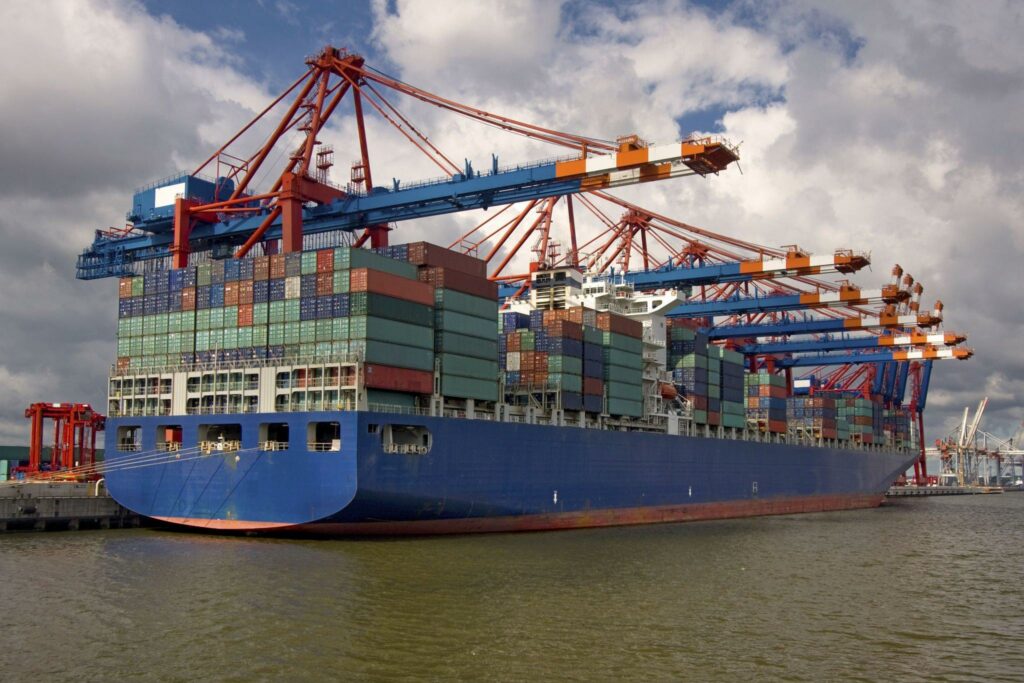 In the past, containers were not durable or weather resistant. They were more susceptible to damage like rusting, corrosion, and abrasions. The varying outside temperature also caused water to accumulate inside the containers, damaging the goods. But that is not the case with standardized containers.
Due to their steel frame, these containers are less susceptible to damage during transit. Also, the structure of the containers provides stability and improves their stacking capacity.
Made of steel or plywood, the panels are less likely to sustain damage and contribute to the security of goods inside. Moreover, the rigid side walls ensure that the container won't shift due to temperature changes.
The durability of the standardized containers also allows for supporting heavy machinery, equipment and vehicles without damage.
Standardized containers improve shipping by reducing shipping time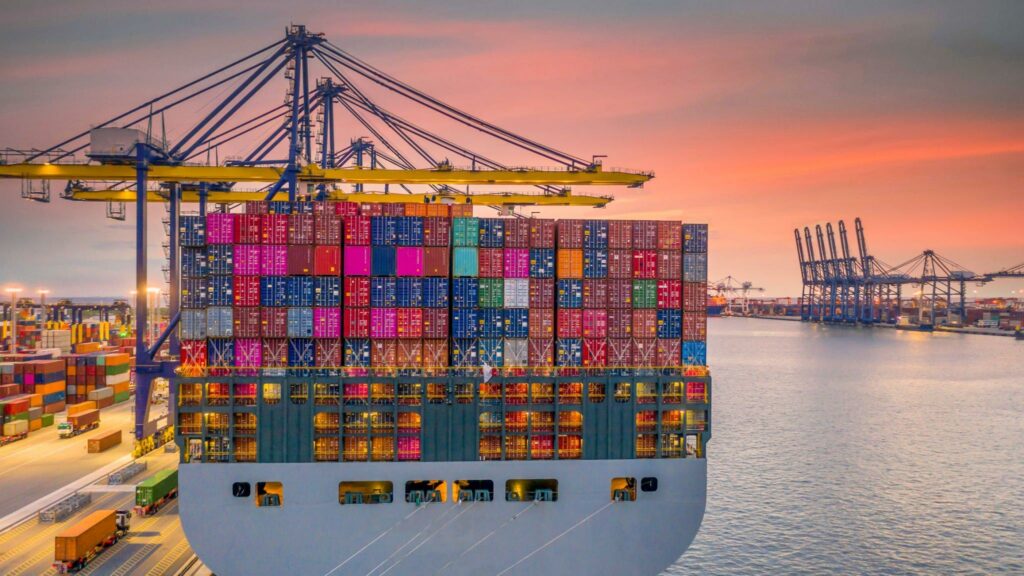 Standardized containers make the shipping and delivery process simple and much faster. A single carrier can carry thousands of standard-sized 20 or 40-ft containers at once, reducing shipping time. 
Standardized container ships usually follow a fixed route which also allows for short shipping time. Shipping carriers operate on a particular route every week. Each vessel leaves the port every week, making two calls per week.
Usually, the shipping time for a container ship ranges from two-three weeks to reach its final destination. Afterward, it returns to its port of departure. During that time of journey, another ship follows the same route, ensuring that the trade cycle doesn't break. This allows for reduced shipping time.
Standardized containers are versatile
The size of standardized containers enables them to transport all kinds of goods, such as household items, personal effects, vehicles, chemicals, etc. According to their usage, the shipping company can remodel them to transport liquid or dry items.
To transport perishable goods, fruits, meat, and vegetables, standardized containers come with a temperature control system to maintain a low temperature during transit.
In addition, standardized containers have double doors on both ends, which allows for the quick loading and unloading of heavy or bulky items. Some containers come with a removable top to ship consignments with considerable height. While others enable loading or unloading both from the top or sideways without affecting their structural integrity.
Standardized containers are wide enough that even a forklift can enter inside for loading and unloading cargo. The shipping company will place a ramp so the forklift can easily enter or exit the container.
Standardized containers that ship liquid materials such as chemicals or crude oil have an anti-corrosive coating inside to prevent leakage and damage from toxins.
Besides, the rectangular shape of standardized containers also allows transporting them from a ship to a flatbed carrier or truck.
Potential downsides of standardized containers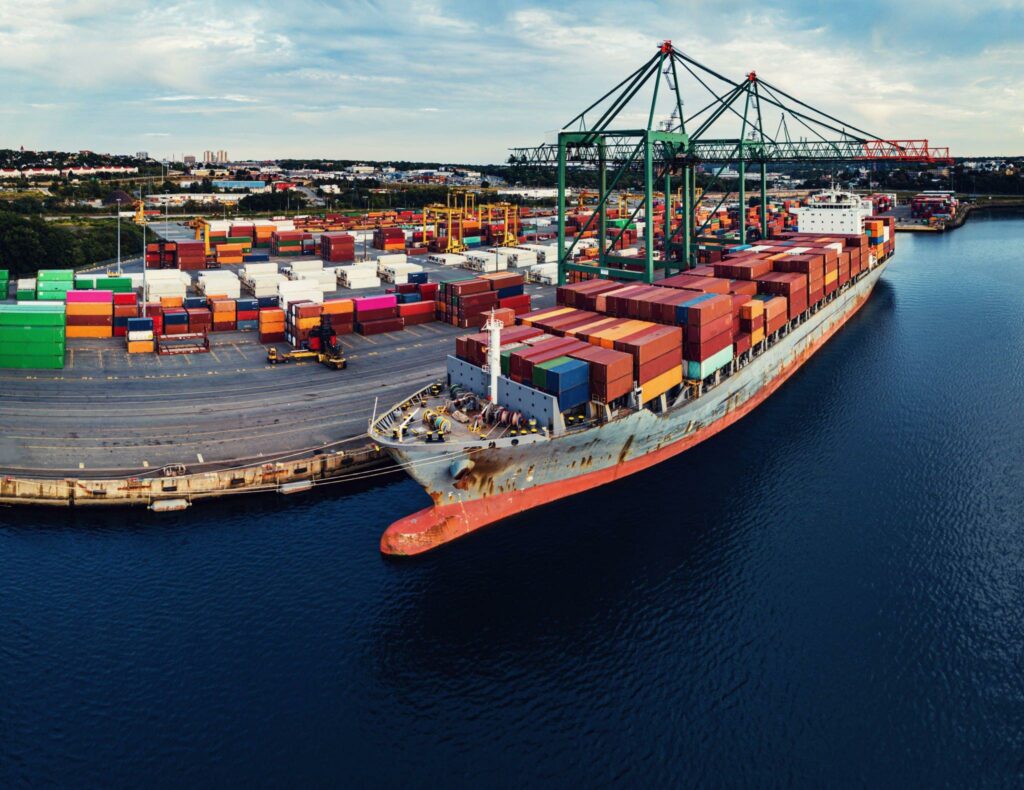 Just like advantages, standardized containers have certain disadvantages, but they are debatable. They may or may not be a disadvantage to you. Below are the listed disadvantages:
Capacity issues
Although standardized containers allow the transportation of all types of goods, you can place only as many items as can possibly fit inside a container. You'll also have to leave some space in a container so the heavy goods won't abrade the walls of the containers during transit.
Costlier than RoRo
Although standardized containers make shipping secure, more accessible, and cost-efficient, it is not cheaper than RoRo shipping. But for the additional security standardized container shipping provides, we believe the extra money is worth it.
Especially if you want to send goods alongside your vehicles or are shipping a luxury or fragile items. 
Capital intensive
Standardized containers require proper handling equipment and infrastructures such as cranes, inland road and rail access, and warehousing facilities. All these facilities are capital investments that demand capital and resources to run them.
Furthermore, the need for automation is also pushing the demand for capital for intermodal terminals.
Why are standardized containers more cost-effective?
Standardized containers have a unique design that allows the goods to remain in the container without deterioration from manufacture to the final delivery. These containers are 20 to 25 times cost efficient in transporting bulk goods than any other conventional means of transport.
These containers' standard dimensions and sizes make them easily stackable on a ship. It allows more space on a carrier so that you can place more containers on one ship.
Standardized containers derive cost benefits from lower intermodal transport prices. They enable economies of scale that was not possible before through standard break-bulk handling.
You can use them for moving a variety of goods. Also, if you use consolidated container shipping, you can ship multiple goods to different people at once. This will also reduce your shipment costs.
How did standardized containers improve shipping: The Bottom Line
Hopefully, our above post answers your query about "How did standardized containers improve shipping? The ISO regulates the size and dimensions of containers, so they are more reliable and secure. Other than making intermodal and international shipping more manageable, these containers provide security and reduce shipping costs and times.
You can ship all types of dry, heavy, and liquid goods via standardized container shipping. If you wish to ship vehicles or other goods, AES provides an all-inclusive shipping solution for individuals and businesses alike. We offer multiple container shipping options to choose from.
From customs clearance to documentation, our experts can help you with everything regarding your shipping process. We have no hidden costs and no upfront charges. All the shipping processes will be transparent and tailored to fit your shipping needs. To book your shipment, contact us today!
How did standardized containers improve shipping: FAQs
How many cars can a standardized container carry?
The number of vehicles a container can carry depends upon its size and the cars' size. A standardized 40-ft container can hold 3-4 regular-sized vehicles.
How much weight can a standardized container carry?
An ISO standard container can accommodate two standard-sized pallets side by side. They are large containers specifically used for ocean freight carrying up to 29,820 kg of cargo. The smallest 20ft size can hold up to 28,200 kilograms of payload.
What are the dimensions and capacity of 20 and 40-ft containers?
The dimensions of a 20ft standardized container are length: 20ft, height: 8ft 6in, width: 8ft. Its payload capacity is 25,000 kg. The dimensions of a 40ft container are length: 40ft, height: 8ft 6in, height: 8ft. Its payload capacity is 27,600 kg.
What is the set ISO code for containers?
ISO 6346 is an international standard code that identifies a standardized container. The International Container Bureau (BIC) maintains the standard. An ISO code includes the serial number, country code, owner, and size of any shipping container.
What is the difference between a standardized and a high cube container?
A high cube is also a standardized container but with a difference of one foot in height. Where the 20 and 40ft standard containers are 8ft 6in height, a high cube is 9ft 6in tall.
Other blog posts you might like
---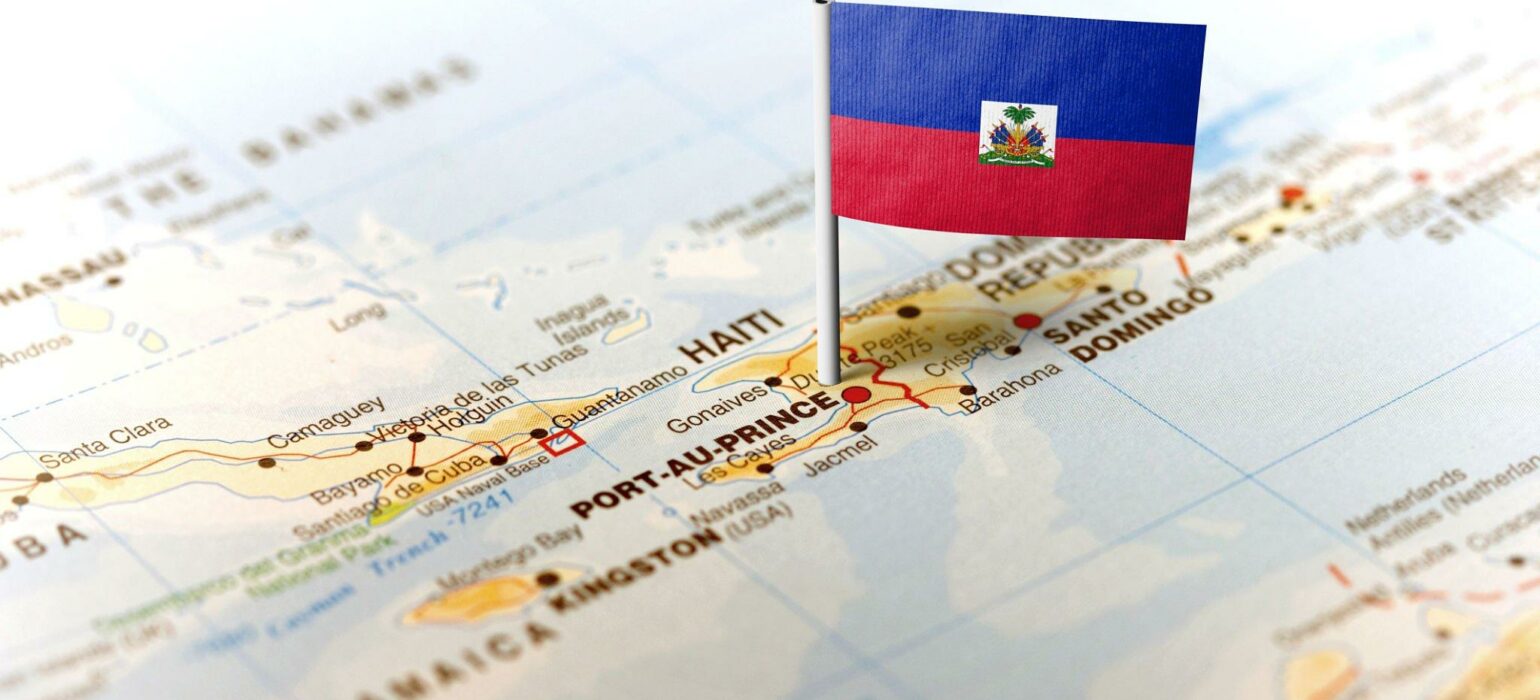 Feb 8, 2023
A Comprehensive Overview of Shipping Goods to Haiti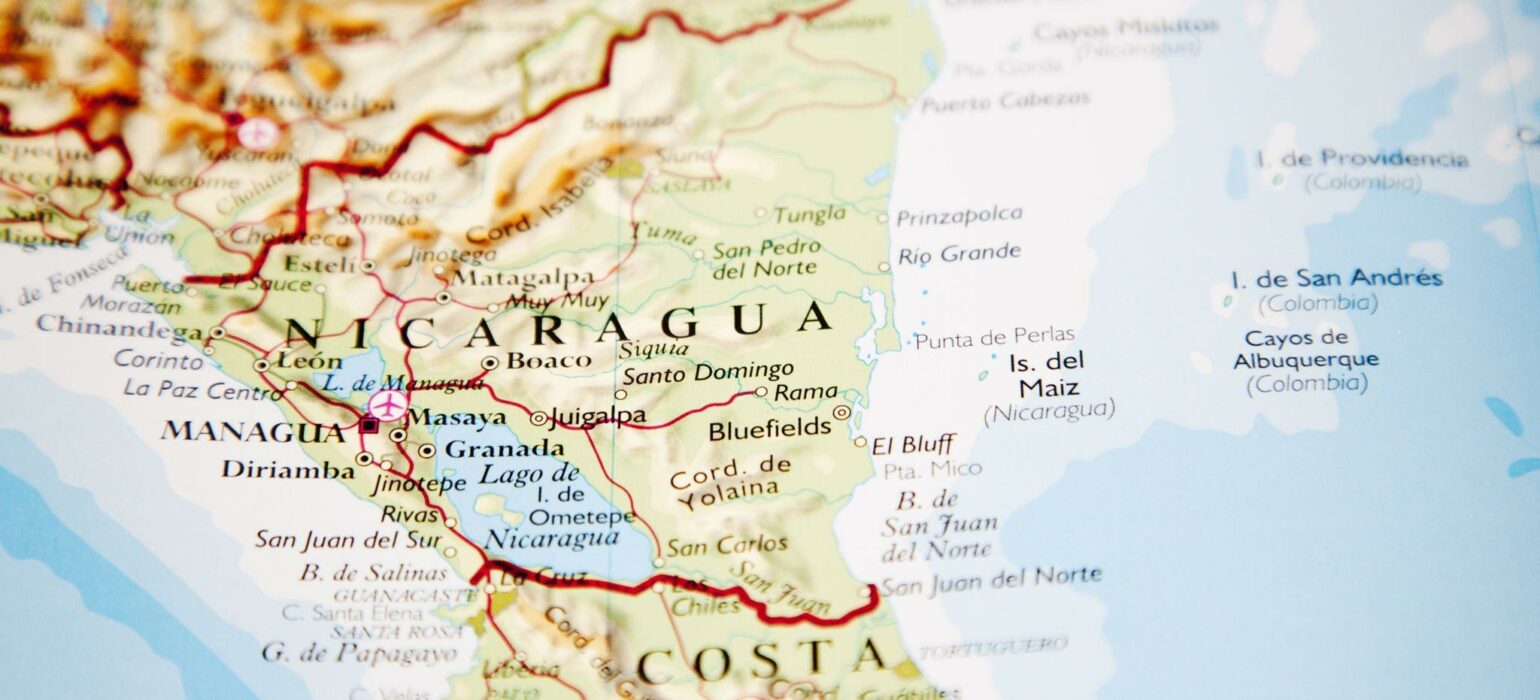 Feb 2, 2023
ENVÍOS A NICARAGUA DESDE MIAMI