How many Containers fit on a Cargo Ship?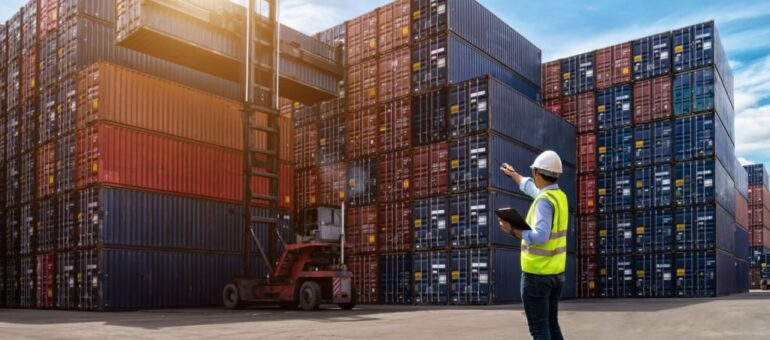 The most challenging aspects of international shipping are finding a suitable method to transport goods and vehicles, preparing documentation, and clearing customs. Another critical factor of global trade is also knowing how many containers fit on a cargo ship. But AES can solve this dilemma for you by hiring the best suitable carrier to get your shipment to your desired location as securely and quickly as possible.
An overview of the shipping methods
Like RoRo shipping, another popular method used to transport cargo overseas is container shipping. Due to the security and peace of mind containers provide, most consumers prefer this shipping method.
Not only are containers able to move vehicles but also massive amounts of household items and personal effects without any disruption or logistical challenges. In container shipping, efficiency and increased capacity is the goal for shipping companies.
That's why in recent years, container ships have been increasing in size, so they are able to cram in more containers. But the question is, how many containers can fit on a cargo ship nowadays? Or how much will the cargo ships increase in size in the future?
Some experts believe that there should be no limit to the size of a cargo ship, while others are of the view that bigger ships won't be practical or economical.
Why choose shipping containers?
Today, 90% of the world's goods choose ocean transport as the method to ship goods or vehicles overseas. Besides, $14.1 trillion of the world's goods spend some time in ocean transport.
Since international trade started, people have used sacks, containers, and barrels to transport goods. As the trade grew more advanced, containers of different sizes came into being. However, the process of loading and unloading remained labor intensive and costly.
More often, the shipping company had to transfer containers from the ship to the rail car, open and repack them into a boxcar. The different packaging sizes also couldn't properly utilize the space on ships as their weight and balance create various challenges.
It was only in 1950 that the US introduced standard-sized containers that partially mechanized worldwide trade. The products could remain in the container throughout the journey, preventing potential damage. It also made it easy for shipping companies to load and unload containers on the ships and reduce labor costs.
The standard-sized containers are watertight and can withstand extreme conditions. Moreover, they have the ability to stack neatly on container ships and in more numbers.
Shipping container types
There are two sizes of containers commonly utilized by cargo ships. They are 20 and 40-ft containers. But how many containers will fit on a cargo ship depends on their size. The first freight ship could hold around 100 containers, but today the largest ship can support over 21,000 units.
A 20ft container has a dimension of 20ft x 8ft x 8ft and 1360ft³. If you multiply it by 21,413 containers the ship can hold, it means the ship has a 29,121,680ft³ capacity.
There are two options in container shipping that you can choose from:
FCL
Full Container Load shipping involves using an entire container where you'll have to pay to rent the whole container for your goods. LCL is a good choice for luxury vehicles, antiques, or fragile items.
The whole container is for your exclusive use so that you can transport your goods with complete peace of mind. However, this method is expensive, so if you are on a budget, you can always choose LCL.
LCL
Less than Container Load shipping involves sharing a container and its rent with other consumers. You'll pay for only the space your goods occupy inside the container, so it's less expensive than LCL.
You can ship anything from a vehicle to goods but will have to wait for the delivery. The carrier will only move from the origin port once the entire container fills.
The effect of Panama Canal Expansion
The Post-Panamax container ships were smaller in size. But after the Panama Canal Expansion project (2016), which cost $5.25 billion, the new vessels were two times larger than the size of earlier ships.
Prior to this project, the canal was able to host small box boats or ships with limited loads. But now, large carriers and fully loaded ships can easily pass through the canal.
So, this also positively affected the container trade routes and opened up various possibilities for larger ships in the future.
The 2021 Suez canal obstruction: How did it affect the container shipping industry?
The Suez Canal provides an essential route to global trade connecting the Mediterranean Sea with the Red Sea. Daily vessels carry billions of dollars worth of cargo through the Suez Canal.
In 2021, a giant container ship, Ever Given, got stuck in the Suez Canal on its way to a container port. This caused the other 400 boats to endure the traffic jam as well. The congestion lasted for a week, increasing the shipping rates and disrupting the global supply chain.
The delay caused spoilage of perishable goods and a shortage of raw materials worldwide. An estimated cost of the whole incident is said to be over $10 billion.
What are the largest ships and how many containers fit on a cargo ship?
The largest ships are able to accommodate thousands of containers simultaneously. Here is a list of some of the biggest container ships in the world:
The Evergreen Ever Ace vessel
The Ever Ace vessel by Evergreen Line is the world's giant container ship. Launched in 2021, this ship is 400 meters long and can hold 24,000 TEUs. It can carry everything from manufactured to perishable goods and is vital to global trade.
The Maersk Line Triple E-class vessel
The Triple E-class vessel by Maersk Line is another giant class of container ships belonging to the Ultra Large Container Vessel (ULCV). These ships are 400 meters long and carry 18,000-21,000 20ft or 9,135 40-ft containers.
Although Triple E-class vessels cannot fit through the Panama Canal, they can easily go through the Suez Canal. The main idea behind their large design is to boost global trade, maximize container traffic efficiency and reduce transport costs.
The Malaccamax-class ship
Launched in 2016, the Malaccamax-class ship is 1,200 feet long and can hold 20k containers. It is the fastest ship traveling up to 25 miles/hr, and has a capacity of approx. 2 million cubic feet, allowing it to transport more goods.
Container ships: What does the future hold for them?
The earliest ships of 1950 revolutionized ocean trade. They could carry many containers, increasing the energy efficiency of transport. Today in this century, how many cargo containers fit on a cargo ship is an essential question that all consumers ask. Simply put, ships are the most critical part of modern trade and are only getting larger in size.
Some experts believe that container ships may support a cargo of more than 1 million cubic feet in the future. However, Panama, Suez, and Hong Kong container ports would need upsizing to fit in these ships. With the increasing demand to carry tremendous cargo in one go, such huge ships will maximize the container trade.
Big vs Small container ships: Pros and Cons
Bigger and smaller ships each have their pros and cons. Although large ships can carry more cargo than smaller ones, they can cause bottlenecks. Large ships can't fit through container ports such as the Panama Canal. Therefore, they are not suitable for this route or other trade destinations like this.
On the other hand, smaller ships are more likely to release more harmful environmental carbon emissions. But large vessels can adjust their speed to be moderate (slow steaming), resulting in reduced fuel cost.
Why are modern container ships the future of the shipping industry?
Due to the global concern for carbon emissions from fuel-powered ships, the International Windship Association is encouraging the use of sailing ships. Motorized vessels are expensive to operate owing to the fuel prices. 
However, they can travel faster than sailing ships, saving time on journeys. But sailing ships also have many advantages, such as being eco-friendly and can sail through shallow waters.
With a proper combination of wind sailing and clean alternative to fuel sources, ships can provide faster and more efficient container transport.
Can fires be prevented on these modern shipping vessels?
Built of steel, modern ships are still prone to fire risks. Many ships catch fire yearly during ocean transport, causing immense damage to the crew and environment.
Typically, a fire can start from a spark or flame in the ship's cargo container. Once the fire starts, it can spread through the entire vessel, sometimes causing it to sink. However, some tips can prevent fire from breaking out:
Make sure all containers are secure and have proper labels.
Regular inspections to assess for any spark or flame.
A fire suppression system in the ship can contain the fire.
How many containers fit on a cargo ship: Conclusion
Sea transport is the preferred shipping method for global trade, with 70% of the trade carried by container shipping. Due to the evolving trade, ships are becoming increasingly larger and faster. The benefits of bigger ships include reduced labor costs, time, and heavy cargo transportation in one go.
The question is how many cargo containers fit on a cargo ship that is the largest. Simply, the answer is over 21,000. But to secure a secure shipment, you'll need the help of a reliable and experienced shipping company.
At AES, we make it possible to find the most suitable container and ship to carry it quickly and efficiently. We can also take care of the documentation and customs clearance process on your behalf. Our foreign-speaking agents in the destination country can clean your cargo without unnecessary delay.
In addition, if you have a busy schedule, our local transport services can pick up your cargo from your doorstep and deliver it to the port. In the destination country, we can also provide inland transportation to pick up your load from the port and drop it at your desired location. So, get a free quote and book your container shipment today!
Frequently Asked Questions
How many containers fit on a cargo ship?
How many containers a ship can hold depends upon its size. Nowadays, larger vessels can have over 24,000 containers, and the size is still growing.
What is the cost of shipping a container overseas?
Many factors can affect the shipping costs, such as whether you choose LCL or FCL shipping methods. The container size, weight, and dimensions of the cargo will also affect the shipping charges.
Other than them, fluctuations in fuel price, high demand for containers in peak season, and less availability of carriers can increase the shipping rates.
What are the biggest risks that larger container ships pose?
Although larger ships can transport more goods in one go, huge sizes can cause congestion in busy or small container ports such as Panama Canal. They are also challenging to maneuver.
Other blog posts you might like
---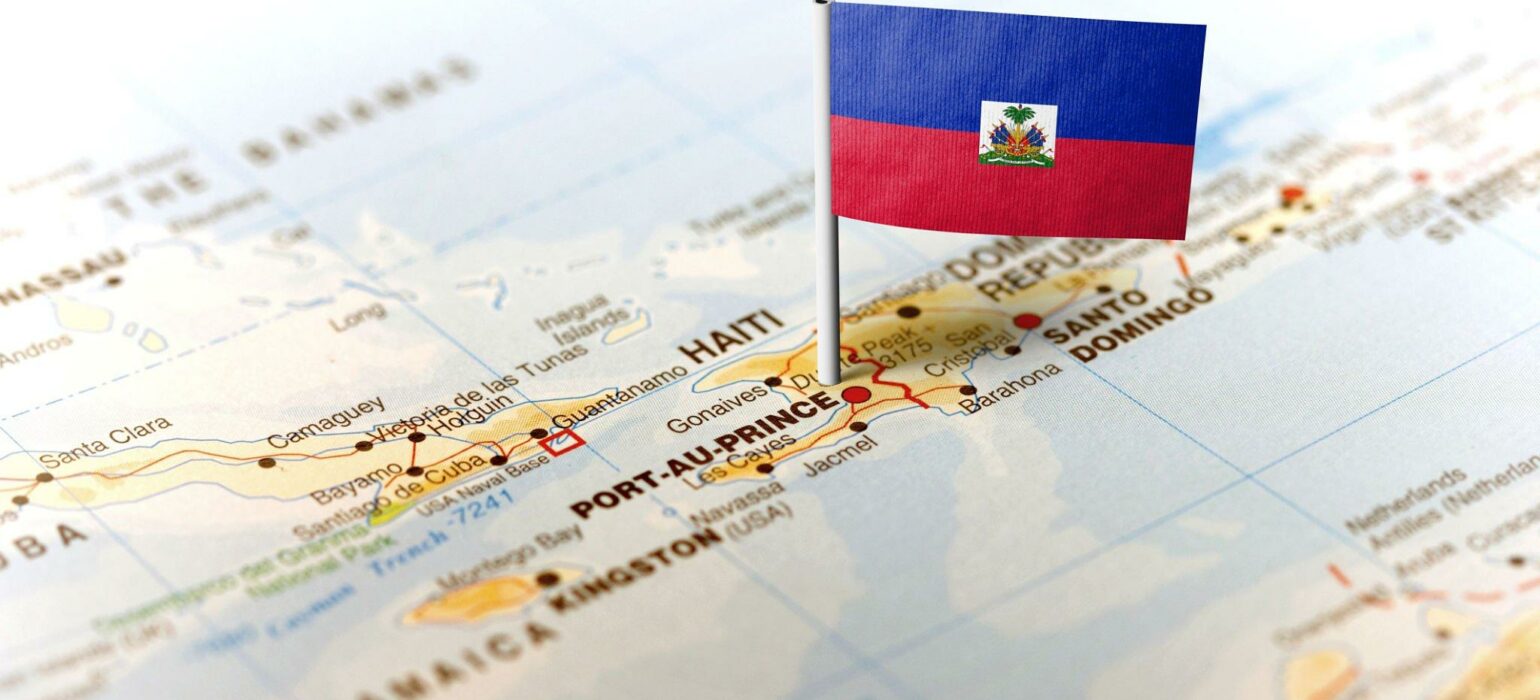 Feb 8, 2023
A Comprehensive Overview of Shipping Goods to Haiti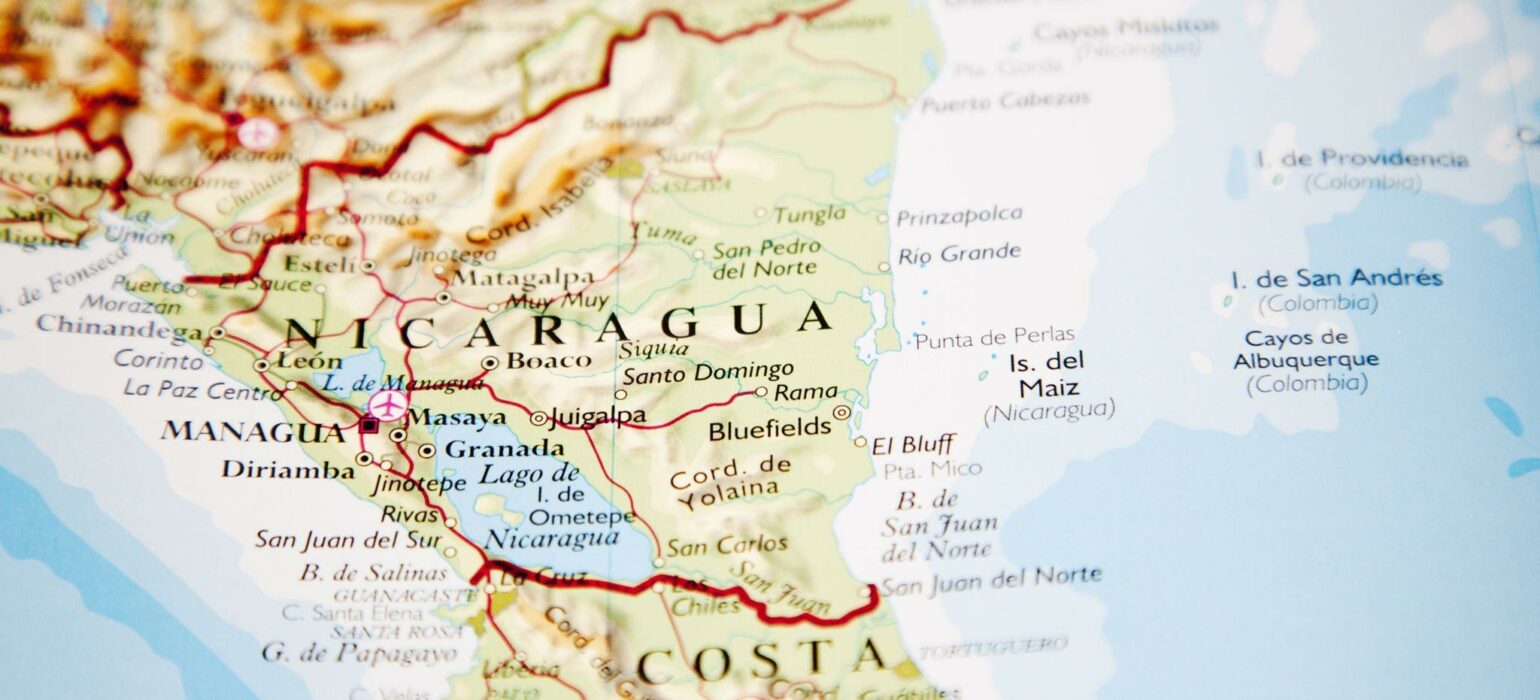 Feb 2, 2023
ENVÍOS A NICARAGUA DESDE MIAMI