How Much Does It Cost to Ship an RV?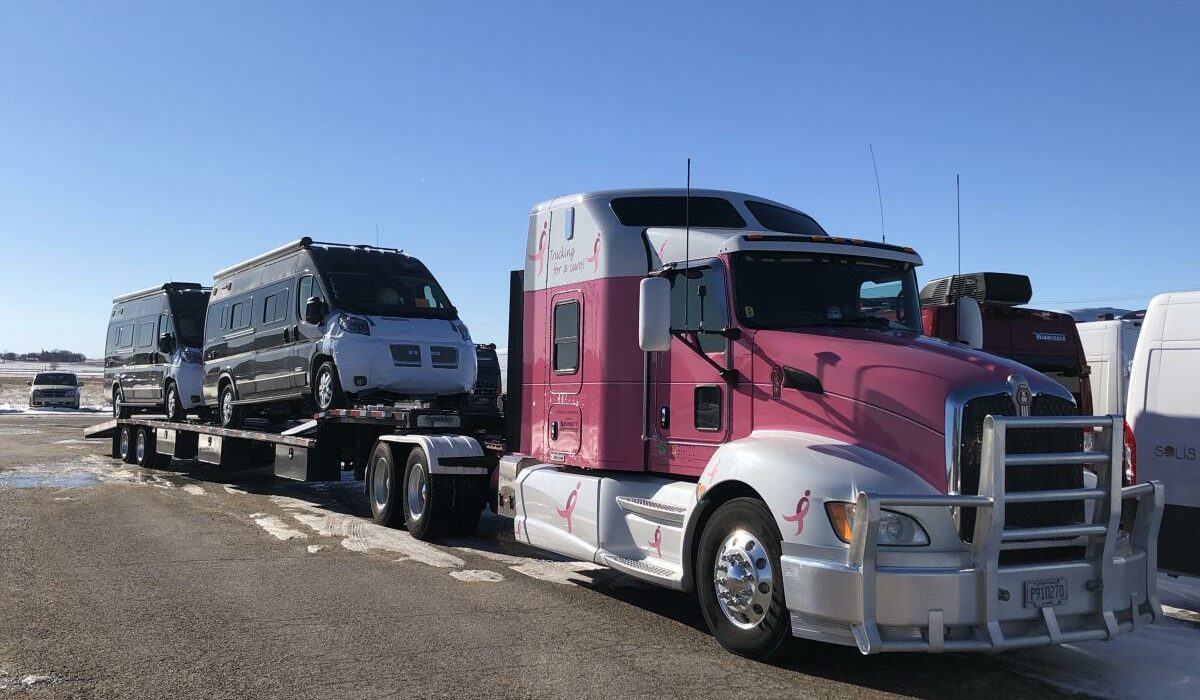 Nothing is exciting like traveling to far-off places and living on the road. RVs have proven that it, indeed, is possible. In fact, the stat tells that the sales of RVs have drastically increased post-2020. 
But the hard truth is that one cannot just park the RV anywhere they like. This is where international shipping companies come to the rescue! With these services, you can reach your favorite destinations and experience all the fun without driving long hours. Keep reading to know about how much does it cost to ship an RV and the process of doing it.
The first question that comes to mind while considering moving an RV is how to do it. So let us first clear the air on that.
How Can an RV Be Moved?
Blessed is the United States to have so many natural landscapes and sights. The recent boost in local tourism is a testament to it. But what might surprise is how people have ditched the traditional transportation mode and have switched to buying RVs to travel to exotic locations in different states.
Whether you want to have fun and spend a good time with your family and friends or travel solo, an RV has become a necessity.
So if you want to ship your RV trailers overseas, a professional International Shipping service can be of great help. Heavy transporters will save your efforts and time and efforts with their years of experience and advanced techniques like heavy hauling.
When we talk about the mainland US, there are three types of RV Transport Services:
Drive-away RV Shipping– Considered one of the standard methods of RV shipping, this process involves moving the RV from a particular location to anywhere on the mainland. The process involves hiring a driver who will drive the RV from your pick-up location to a particular drop-off location. However, this might be an expensive method.
RV Towing– This might be a common transportation method involving towing RVs via other vehicles that don't have an engine. By attaching it to their trucks, the transporter picks up the RV and tows it to the destination.
RV Hauling– Though not as common as the above-mentioned ways, RV Hauling has been garnering popularity recently. It ships RV or trailer via lowboy or flatbed and then transports to your desired location on the mainland.
Here, we will talk about the third type of RV Transport Service, RV Hauling- the most preferred method of moving RVs. So what are the factors that must be considered to determine the shipping cost of an RV like this?
What are the Factors to Determine the Shipping Cost of an RV?
You have been looking for weeks and months and finally got the ideal travel RV at the ideal price. The only issue is it is halfway across the world, and you need more time and energy to pick it up. This is quite a common scenario, and people encounter it on a regular basis. So shipping the RV is the best option feasible for you. The next question that will come to your mind is how much does it cost to ship an RV overseas?
In order to get an idea about how much a transporter will charge, you must consider a few factors that will impact the price:
Size
By rule, you can expect a higher price for a larger trailer than a smaller one. It is because, on one truck, transporters can load multiple small RVs. However, huge 5th wheels will be the only trailer that can move at one time.
Fuel is another factor that transport companies have to consider. Big RVs take up more fuel than smaller ones do. So naturally, the bigger the RV, the bigger the transport bill.
Distance
Distance is one counterintuitive factor. Although it is a fact that you will pay more to ship an RV over long distances, the difference between short and long trips might not be as extreme as people usually expect. It is because most transport services charge you less per mile to ship RVs for long distances when compared to short ones. But, sometimes, the price difference can be quite big.
The reasoning can be quite simple if you think about it. Short trips demand more downtime- the time used for loading and unloading the RV rather than the time used on the road. However, long trips have lower per-mile costs when compared to short trips.
Trailer Condition
In case your trailer is not towable, you will be needed to pay more to move it when compared to a towable RV. It is because the shipping company will have to find a way to load your trailer onto another trailer rather than simply hooking up and hauling.
Season
The cost for international car shipping keeps varying according to seasonal needs and carrier availability. For instance, if you are shipping your RV in months like January, February, August, and September, container shipping costs go high due to higher demands.
Expedited Shipping
Usually, it takes about 3 to 12 weeks to ship a vehicle overseas. However, if you need it to be shipped sooner, you can always get expedited shipping from various shipping services like AES.
Expedited shipping will lessen the transportation time, and you can get your vehicles delivered within a few weeks at the drop-off location. That being said, this might massively increase the total cost to ship an RV.
You must consider these factors while calculating the cost of shipping an RV. Apart from this, other factors include origin fees, taxes, insurance, and handling. Import taxes can also add a significant amount to the overall shipping amount. Now that we know about the factors, let us check how much it costs approximately:
How Much Does it Cost to Ship an RV Overseas?
A simple over-the-road transport service will only be of help if you are someone moving across countries. The cost to ship an RV across the country will be different from shipping an RV inside a country. Since we are referring to shipping RVs overseas, the cost varies. 
Rather than having someone grab your RV and pull it across the country or state. We are talking about putting the RV on a plane or boat and sending it overseas. So can naturally expect to pay quite a lot more for that kind of service.
Having said that, you must consider various scenarios. For example, are you just putting a small RV on a ferry or covering a small distance, or do you need a large RV to move across the Atlantic? As is the case with ground transport, the charge for longer distances and larger loads is going to be more.
For standard ocean shipping, an international personal vehicle can cost between $400 and $5,000.
Now that you know about the price let us see how to prepare your RV for shipping.
How to Prepare your RV for shipping?
So are you ready to ship your RV? Now let us see how you get it ready.
When you get in touch with your RV hauler for shipping an RV, they prepare it for shipping, but make sure you take definitive measures to secure your vehicle against any potential damages. Amidst RV shipping, you can ask for help from the shipping company and ask for any freight commodities and requirements prior.
Inside Preparations
Follow these steps for preparing your RV to ship with RV transport services:
Pull out things that are hanging on the walls of the RV
Get rid of all the loose items
Cut the connection of power supplies like gas and electricity
Check the cargo compartment for any loose items
Close all the latches of cabinets, doors, and windows.
The doors, windows, or cabinets that are unable to shut must be taped.
Outside Preparations of the RV
Lock your RV if it has slide-outs,
Secure windows, doors, chains, and external pop-ups
Inspect indicator lights, turn signals, parking brakes, and parking lights; ensure they are fully functional
Mechanical Preparations
Your RV shouldn't have any mechanical problems before shipping. Fix them before moving your RV. Do the following:
Examine any fluid leaks
Inspect brake oil, fluid levels of engine oil, power steering fluid, transmission fluid, and coolant
Check hitch and tow bar to ensure correct installation
See the battery for the suitable voltage range
Ensure safety measures for the RV moving
Check for any physical damage on your RV.
Inspect the tire air pressure
Check for extra safety measures such as emergency brakes and airbags
These are some of the things that must be taken care of while shipping an RV.
Concluding Words
Now that you know the various factors that can impact the price of shipping your RV, you can apply the same to your situation. You can check various examples and realize that there is no simple way to predict exactly how much does it cost to ship an RV
But after reading the article, we hope you have a good idea about the expected range of amount to have to pay. The next step is to get out there and get in touch with some of the shipping companies, like AES, for quotes. Good luck with your RV-moving endeavor!
FAQs
Can I ship my RV to another country?
Yes, you can. The prices vary based on different factors.
How much does it cost to RV across the country?
Though the prices vary, AES charges somewhere between $400 – $5,000.
Is it cheaper to drive or ship a car across the country?
At first, it might seem cheaper to drive a car yourself. However, calculate all the additional expenses you may incur, like gas, lodging, meals and potential travel to or from.
Other blog posts you might like
---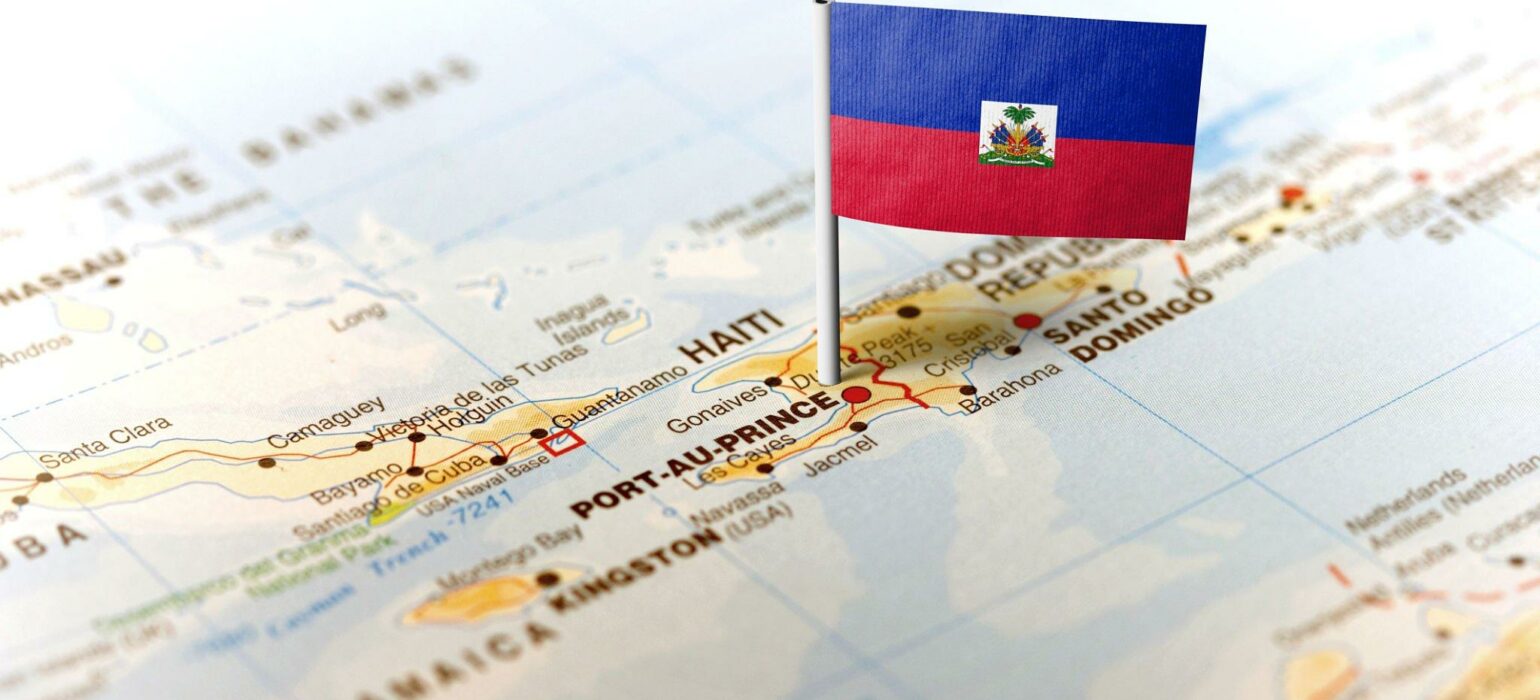 Feb 8, 2023
A Comprehensive Overview of Shipping Goods to Haiti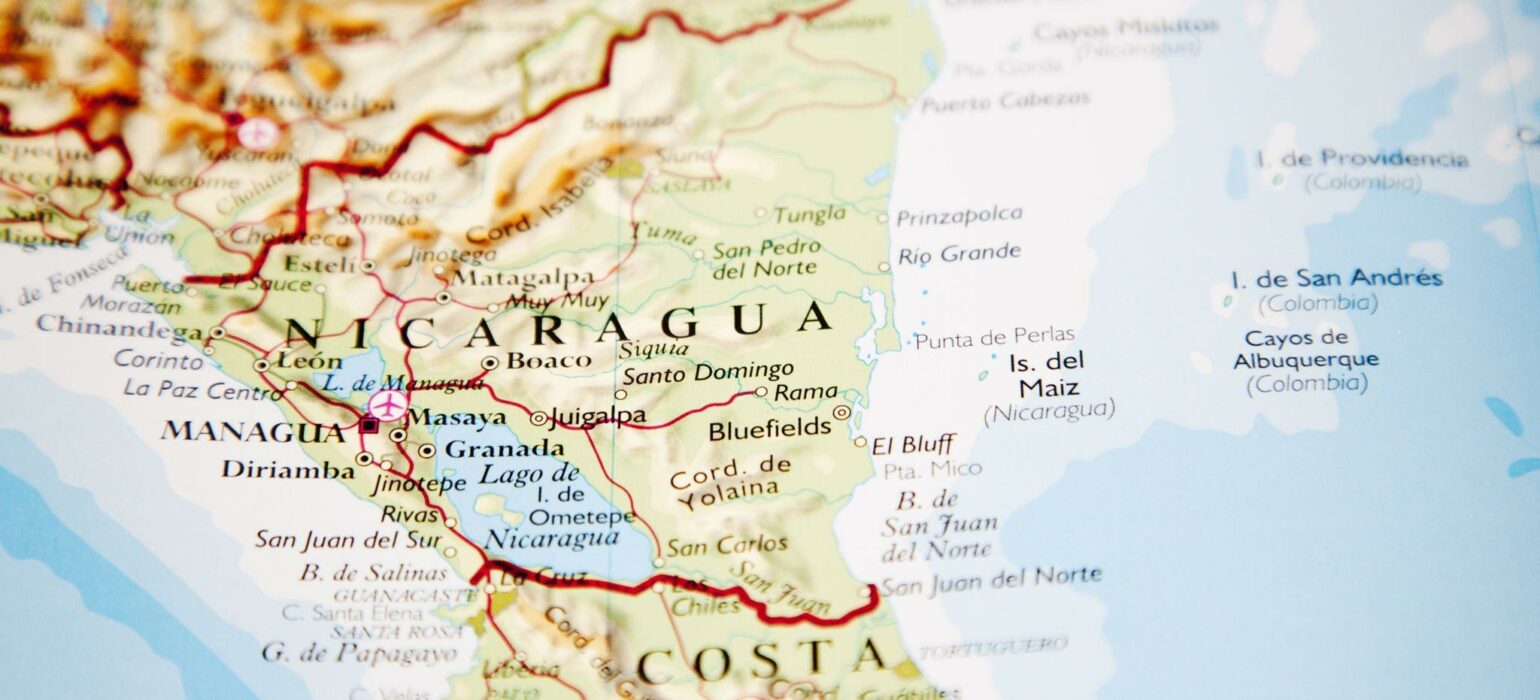 Feb 2, 2023
ENVÍOS A NICARAGUA DESDE MIAMI