How to ship from Colombia to USA? Book your shipments with AES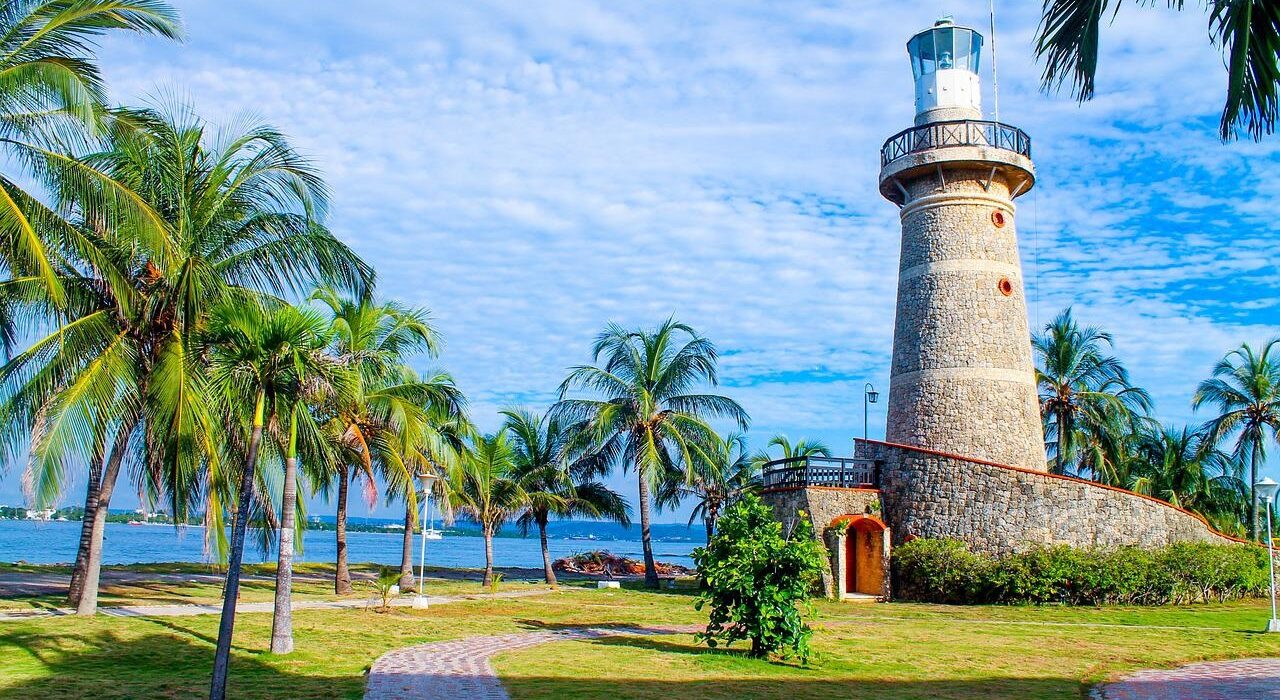 Shipping to Latin America from the USA can become a complex matter if you don't work with a reliable and experienced shipping partner. In this comprehensive guide, we will explain how to ship from Colombia to USA in a hassle-free and economic way. Having the correct information about the shipping process and custom laws of the country before booking your shipment can save you cost and time.
Ship from Colombia to the USA: An overview
The US has long-standing trade relations with Colombia which is evident by the fact that the United States-Colombia Trade Promotion Agreement (CTPA) was signed in 2006. The agreement was implemented in 2012 and the trade between the two countries has been increasing since then. US goods and services trade with Colombia is estimated to be more than $40 billion.  Goods traded between the two countries include mineral fuels, machinery, agricultural products, electrical machinery, organic chemicals, cereals, coffee, and precious metals. 
Available methods to ship from Colombia to the USA
When it comes to shipping from Colombia to the USA, you can choose from two options. The first and most common shipping method is RoRo (Roll-on, Roll-off) shipping. This mode of shipping is primarily used for shipping cars and wheeled machinery to the destination port. The second and comparatively expensive option is container shipping wherein your cargo or vehicles are loaded into a container and then shipped to the destination country. The choice of shipping method depends on one's shipping requirements and budget. We'll explain the two options below so that you can make a well-informed decision.
RoRo Shipping
In RoRo shipping, a representative from the shipping company drives your vehicle onto the deck of the vessel. Your car is then tied strongly to the deck so that it remains firmly in its place. When the vessel reaches the destination port, a driver unloads the car in a similar fashion. For this method to work smoothly, your car must be functional with adequate fuel in the tank. The best thing about this shipping mode is that it is inexpensive. This is because hundreds of vehicles are shipped simultaneously to the destination country thereby reducing shipping costs per vehicle. Moreover, you can also ship oversized vehicles as space is not a constraint in this method. You can expect timely deliveries as these shipping vessels are rarely late. 
Container Shipping
If you want to ship a non-running car, or you want to ship vehicles with an extra layer of security, choose container shipping. As the name suggests, your vehicles are transported in a sealed container to the destination port. As your vehicles are not exposed to the atmosphere, there is less chance of your car getting any damage. Container shipping is mostly used to ship luxury or non-running cars to Colombia. The advantage of using this shipping method is that you can ship luggage along with your car.  There are different sizes of containers available for you to choose from. There are further two choices in container shipping which we are going to explain below.
LCL or Shared Container shipping
In LCL (less than container load) or shared container shipping, you share the container space, and the rent, with other people. For car shipping to Colombia, normally three to four cars can fit in a normal-sized container. Since you are sharing the container rent with other people, you have to pay considerably less than private container shipping. Moreover, you can keep some luggage in the car while the company ships it to Colombia. A problem you might face, however, with this mode of shipping is that sometimes your delivery reaches its destination late. This is because the shipping company loads a container onto the ship only when it has the required number of cars in it. This problem is eliminated in private container shipping which we have discussed below.
FCL or Private Container shipping
In FCL (full container load) or private container shipping, you don't have to wait for other cars as you pay for the entire space in the container. Apart from ensuring timely delivery, this mode of shipping also allows you to ship as much luggage as you want along with your vehicle. Private container shipping is also suitable in case you want to ship multiple vehicles via container shipping. This allows you to keep track of all vehicles easily. However, for shipping a single car in a sealed container, you should opt for a shared container.
Cost to ship to & from Colombia
The cost to ship from Colombia to the USA, or the other way, depends on multiple factors. These include the weight and size of cargo, shipping method, shipping season, shipping distance, and the applicable duties & taxes. For shipping regular cars to Colombia, you should expect to pay somewhere between $1700 and $4000. This is just an estimate and the actual shipping price can vary depending upon the season and type of vehicle. You can reduce the shipping costs by driving the vehicle to the nearest port in the origin country. You can contact us for a free quote according to your specific shipping requirements.
Import Duties in the US
For importing foreign manufactured vehicles into the US, you have to pay a duty of 2.5% for cars and 25% for trucks on the price paid. If you are a returning US resident, CBP gives you an exemption of $800 for yourself and your family members. After the exemption has been applied, you will pay a flat duty of 3% for the next $1000 of your car's value. For the remaining value of your vehicle, you will pay the regular duty. You can read exemptions and exceptions for taxation in more detail on the CBP website.
Colombia's Import Duties
If you are shipping cars to Colombia from the US, you need to pay import duties determined by the Colombian customs regulations. For instance, you have to pay an import tariff of 35% for shipping cars to Colombia. For trucks, the tariff stands at 15%. Normally, you have to pay a VAT of 16%. If your car's worth is up to $30,000, you are supposed to pay an 8% consumption tax. The consumption tax is 16% for vehicles worth more than $30,000. The Colombian customs authorities keep changing these taxes from time to time. You can also contact the Embassy of Colombia to verify this information.
Time required to ship from Colombia to the USA
It can take two to three weeks to ship your car from Colombia to the USA. The shipping time can vary depending on some factors including delivery port, shipping season, mode of shipping, and the weather. For shared containers, you can expect a few days extra since the container is shipped only when it has the required number of cars in it. Moreover, it will take at least an extra week to process your documents. Further delays are possible if your documentation is incomplete or you are shipping items prohibited by the customs authority of the country.
Required documents to ship from Colombia to the USA
If you are shipping from Colombia to the USA, you will have to provide the following documents before you can ship any vehicle to the USA.
Bill of sale
Registration from Colombia
Bill of lading
Proof of ownership
DOT Form HS-7 proving safety compliance
EPA Form 3520-1 proving emission compliance
Manufacturer's label on engine showing emission compliance
Requirements for shipping vehicles
Columbia to the US:
Before you ship any vehicle to the USA, make sure that the vehicle conforms to the import laws of the country. Title 19 of the U.S Code of Federal Regulations contains all the terms and conditions for determining the eligibility of the vehicle. All of the documents must be submitted to the U.S. Customs and Border Protection at least 72 hours before the car is shipped to the destination port. If you are unable to pick up your vehicle, you can give written authorization to someone else to receive the vehicle for you.
Your car must also be compliant with the emission standards of the US as per the EPA Form 3520-1. Moreover, you have to provide DOT Form HS-7 to show that the vehicle complies with the safety requirements as well.
For safety purposes, we recommend that you don't keep any expensive belongings in the car before shipping them to the US. Nonetheless, you have to declare the contents of your car to CBP on entry to the US. Otherwise, you may get fined by the authorities.
The US to Colombia:
If you are shipping vehicles from the US to Colombia, requirements are more strict. As per the regulations, you cannot export old cars to Colombia meaning that all cars exported to the country must be the most recent model year from that manufacturer. The restriction, however, doesn't apply to antique cars, and approval for exporting such vehicles to Colombia is given by the authorities on a case-to-case basis.
Origin and Destination Ports:
You can ship vehicles from Colombia using Cartagena, Barranquilla, or Buenaventura port. Usually, ships depart from these ports on a weekly or bi-weekly basis. You can contact our support team and they will let you know the exact date of departure at your nearest port.
When the ship reaches the US, you can receive the car from one of the Southern ports. For instance, you can use Miami, Galveston, Houston, or Everglades Port as the destination port for shipping vehicles from Colombia to the US.
Popular Shipping Destinations in Colombia
Popular shipping destinations in Colombia are:
Cartagena
Bogota
Bucaramanga
Cucuta
Barranquilla
Santa Marta
Ibague
Santiago de Cali
Pereira
Medellin
Frequently Asked Questions about shipping from Colombia to the USA
There is no fixed cost to ship a car overseas and the actual charges depend on various factors. For instance, shipping distance, mode of shipping, type & size of the vehicle, shipping season, weather, and import duties determine the final cost of shipping a car overseas.
How can you ship cars to Colombia?
Make sure that you have all the documents required for shipping vehicles to Colombia.
Once done with the documentation, please contact our representatives who will give you a custom quote according to your specific shipping needs. Once you have decided the mode of shipment, drive the vehicle to the origin port in the US. Alternatively, you can ask us to pick up your vehicle from your doorstep in the US. Once your vehicle reaches the destination port in Colombia, our representative will contact you to deliver your vehicle.
Conclusion
When you work with a reliable shipping partner like AES to ship your vehicles to & from Colombia, the process becomes hassle-free. Our customs experts with decades of experience make sure that your documentation is complete and proper so that your shipments are not delayed. Moreover, we offer multiple options for shipping your vehicles to Colombia. You can choose the option that suits your needs. Finally, our door-to-domestic port allows us to pick up your car from your doorstep so that you can enjoy a seamless shipping experience from the comfort of your home.
Other blog posts you might like
---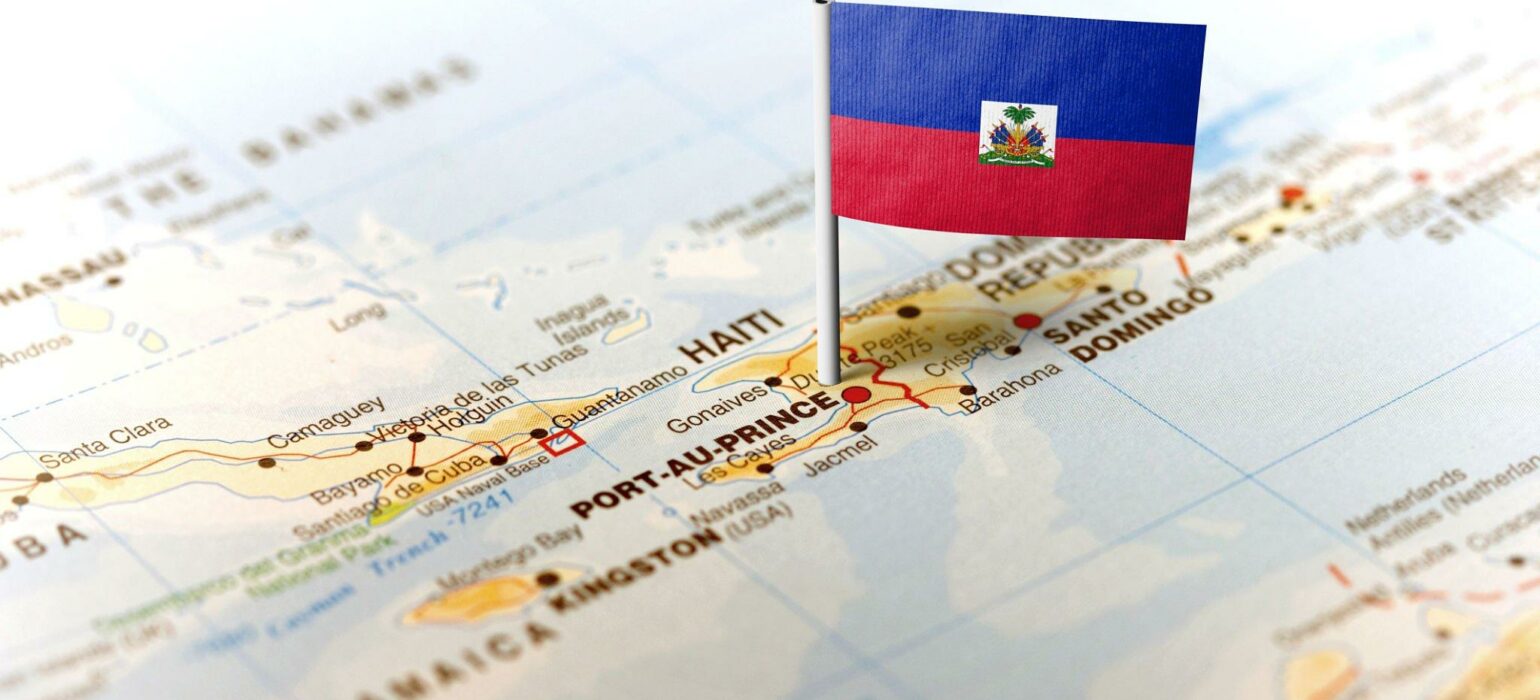 Feb 8, 2023
A Comprehensive Overview of Shipping Goods to Haiti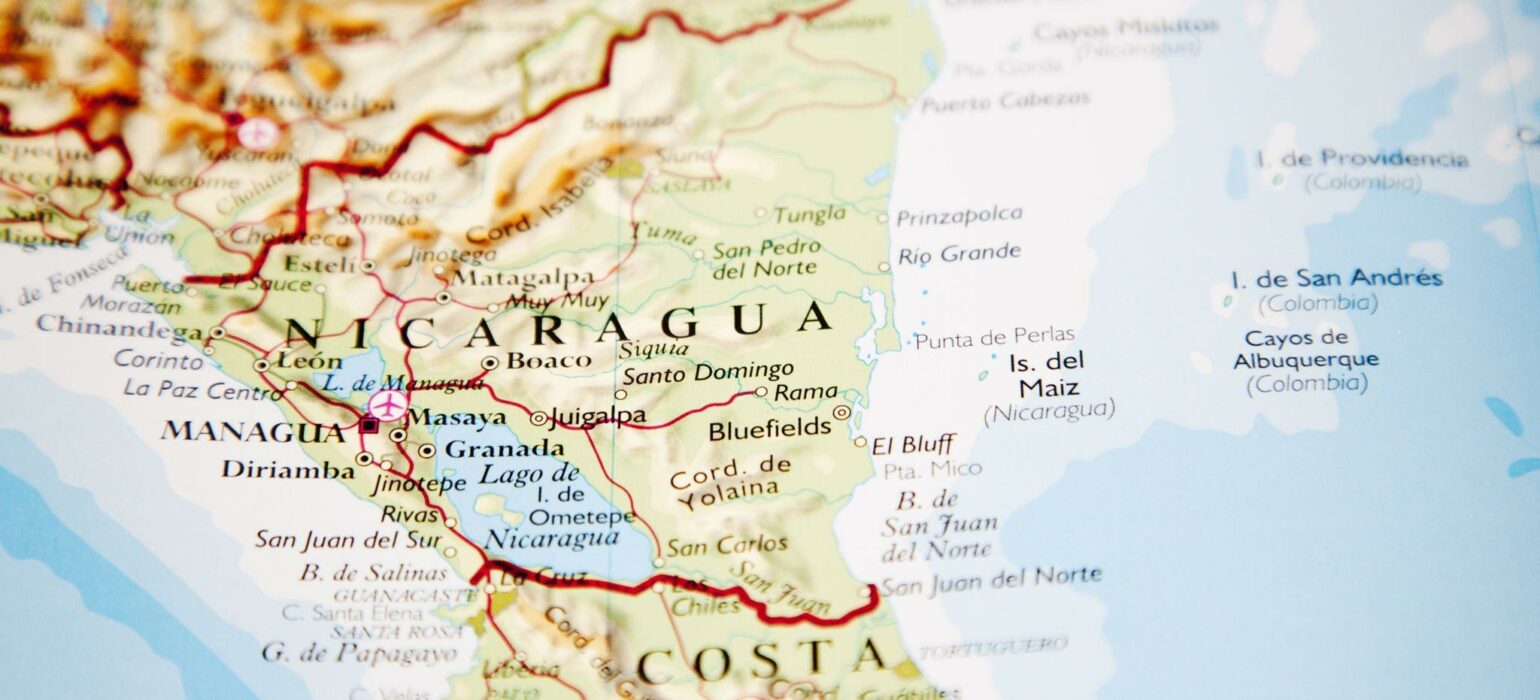 Feb 2, 2023
ENVÍOS A NICARAGUA DESDE MIAMI