International Heavy Machinery Shipping Services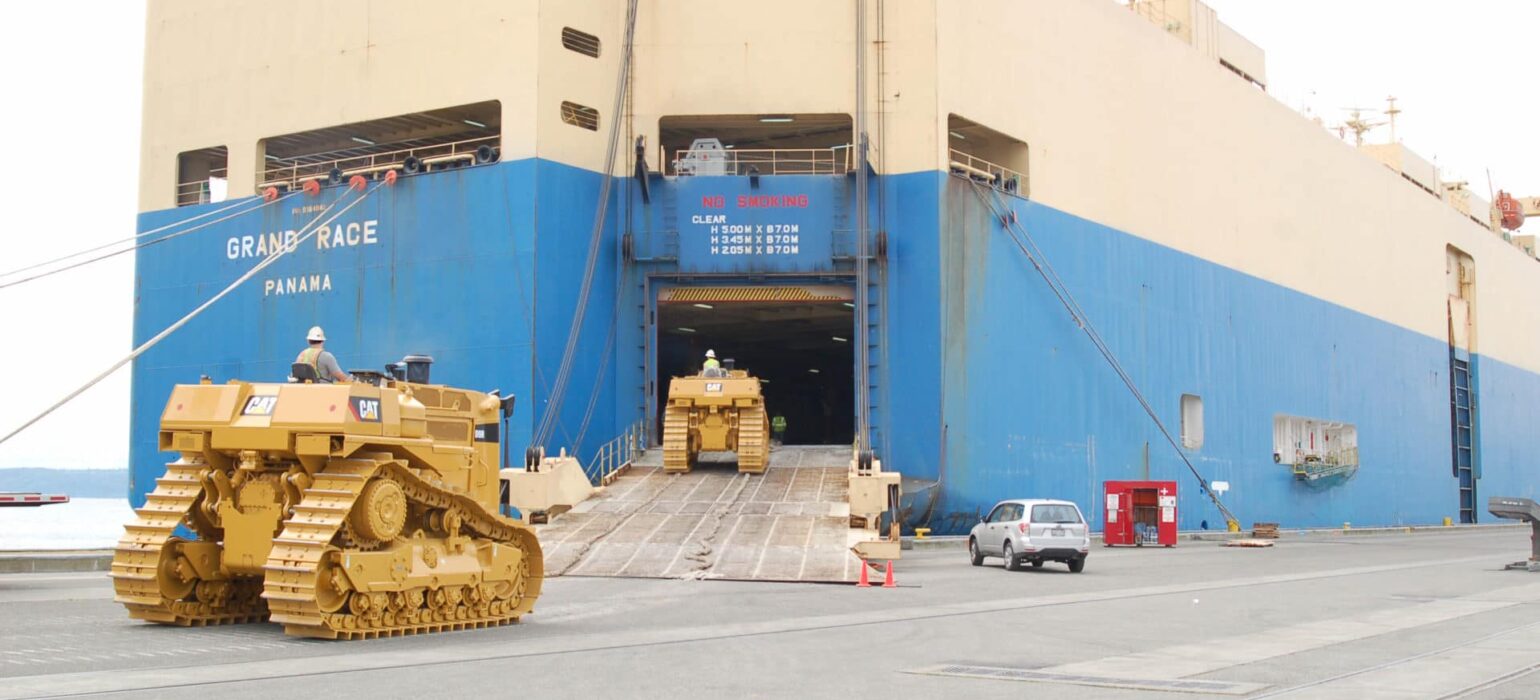 While shipping heavy equipment overseas, you need to consider shipment methods, customs regulations, and documentation requirements. There are also cost factors and timescales to consider. All these things must be fulfilled at the right time and in the correct balance. But you can only achieve that balance with reliable international heavy machinery shipping services. This guide will explain everything you need to know about shipping heavy machinery overseas. So, keep reading.
International heavy machinery shipping services: An overview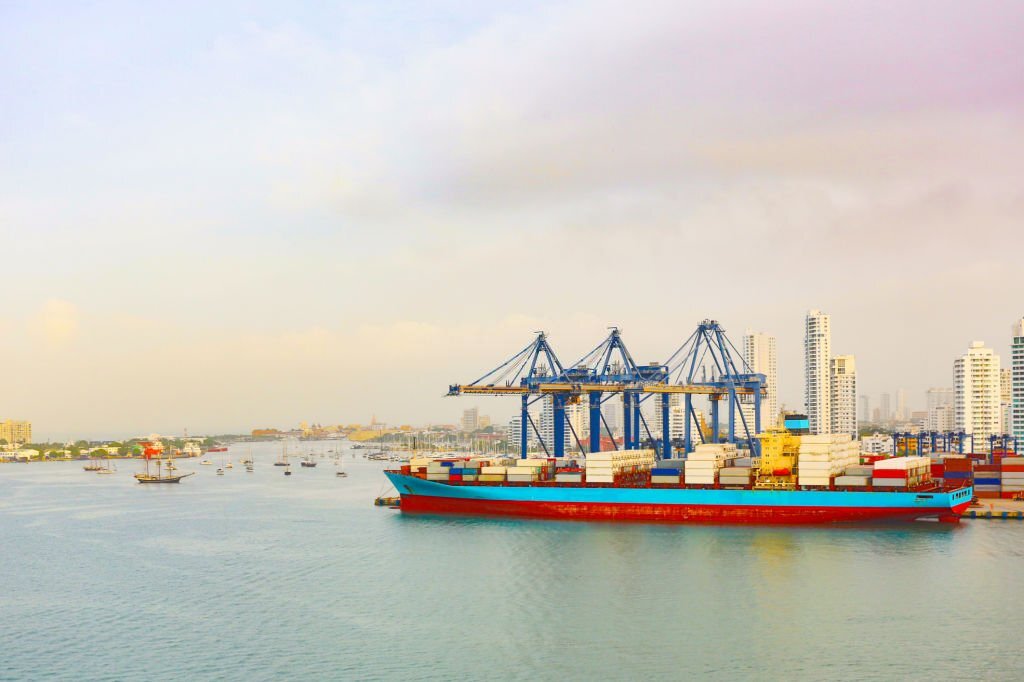 Due to the booming construction and agriculture sectors worldwide, there is a huge demand for shipping heavy equipment all the time. It is a requirement for industries to get the machinery on demand without delay.
Usually, ocean freight is the most popular method for shipping heavy equipment overseas due to its low cost and flexibility to support oversized cargo. However, due to unprofessional behavior by shipping services, there are too many incidents of lost or damaged freight. 
Therefore, you must choose a professional shipping service that has experience in handling heavy machinery and can provide a secure delivery. As machinery is expensive, you must refrain from throwing caution to the air while shipping it. You'll have to choose a shipping method diligently and factor it into the overall cost and delivery time.
However, a good shipping company will always help you in preparing documentation and getting customs clearance.
Types of shipping machinery overseas
You can ship a variety of equipment overseas via ocean freight, such as:
Construction equipment.
Coal mining machinery.
Oil and gas equipment.
Lathes.
Bottling machines.
Automotive parts.
Farming equipment.
How does international heavy machinery shipping work?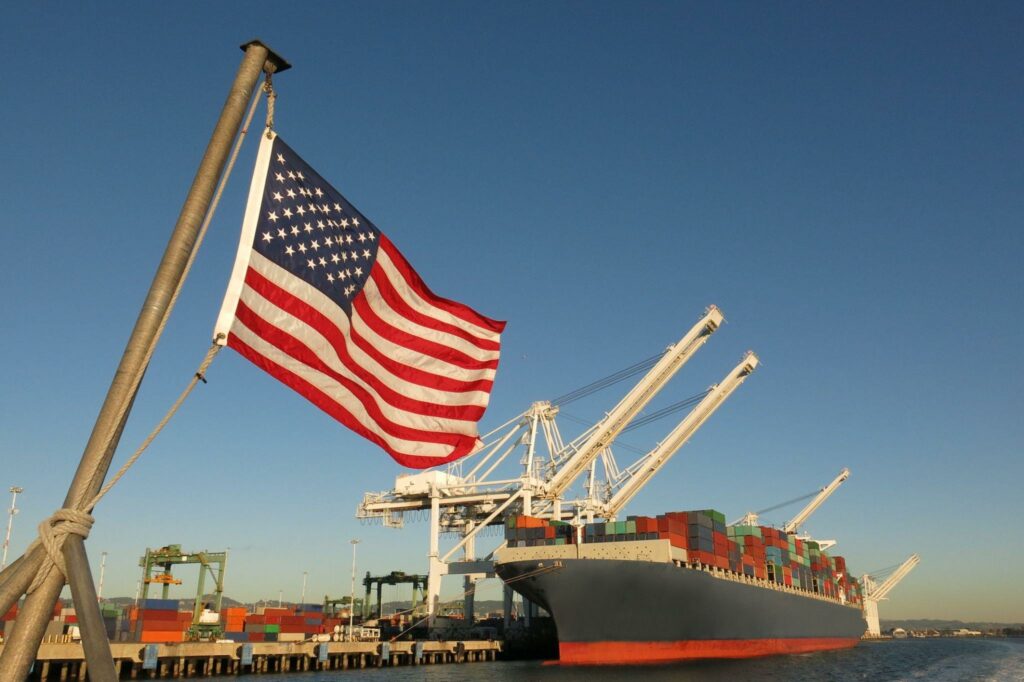 Typically, international heavy machinery shipping services provide a wide range of shipping options to choose from. You can select a method that best suits your oversized cargo needs. Here is the list of shipping methods:
Flat rack shipping method
The flat rack shipping method is best for out-of-gauge machinery that cannot fit inside a 20 or 40-ft standard container. The flat rack has only walls and posts at the ends, allowing machinery to load from the top or sides.
Once loaded, the laborers will secure the equipment with lashings against the flat rack. Moreover, like containers, flat racks can stack on top of each other.
Roll-on Roll-off (RoRo)
RoRo is the quickest, most efficient, and least expensive shipping method for transporting bulky equipment with wheels. It involves rolling the machinery on the ship's deck, securing it against the deck, and rolling it off once the ship reaches the destination port. Machinery is rolled on and off with the help of hydraulic trailers or winches.
Lift-on Lift-off (LoLo)
The LoLo shipping method comes with onboard cranes for loading and unloading, particularly oversized cargo that cannot be loaded with other methods. A LoLo ship provides a flexible cargo space, allowing items to load from the top.
The onboard cranes do the heavy lifting, so you don't need operational or wheeled machinery to roll on the ship's deck.
Container shipping
Container shipping offers 20ft or 40ft standard-sized containers for enclosed transportation of bulky equipment. Your shipping company will load and secure the machinery inside the container to avoid damage during transit.
However, this method is more expensive than RoRo as it uses cranes and labor for loading and unloading. You'll also have to pay for renting a container. In addition, you can ship as much equipment as you can possibly fit inside the container. There are two more options in container shipping.
Full Container Load (FCL)
Full Container Load shipping allows you to rent an entire container for your exclusive use. This method is best if you have a lot of equipment to ship. However, it is also expensive as you'll be paying for renting the whole container.
Less than Container Load (LCL)
Less than Container Load shipping will work for you if you have less bulky machinery to send. This method requires you to share the container rent and space with other shippers. So, it's cheaper than FCL. However, receiving your delivery with LCL can take time as the ship will only disembark when the container fills.
How much time will it take to ship heavy machinery overseas?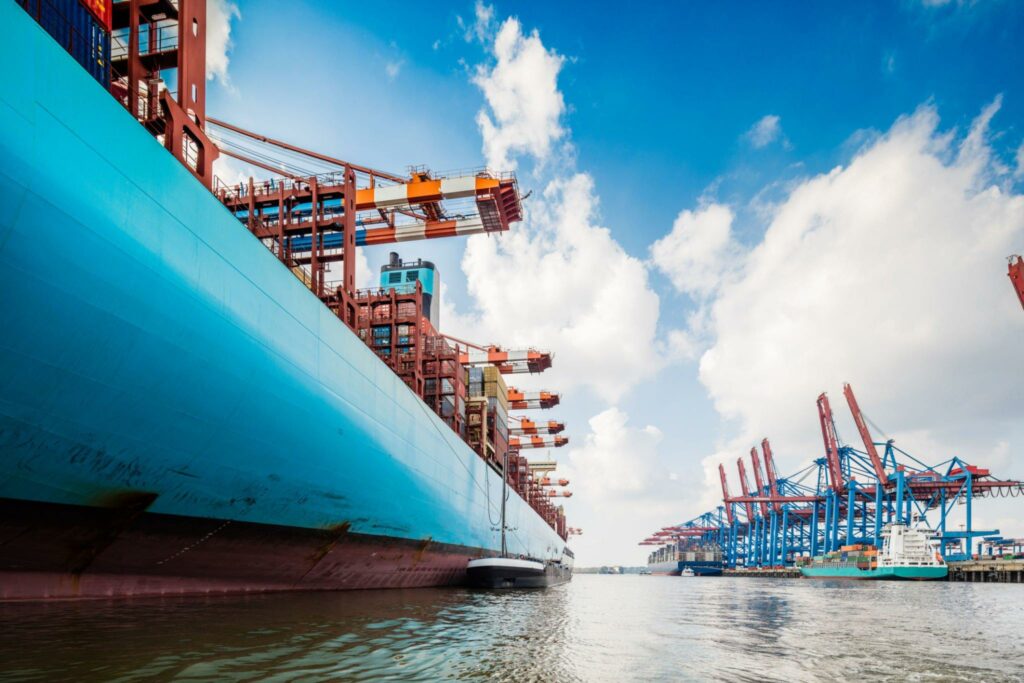 The time it will take to receive your machinery in the destination country depends on various factors like size, shipment method, and distance between ports. If your paperwork properly follows the destination country's customs rules, you can expect to receive your cargo in three to four weeks.
Tips for shipping heavy machinery overseas
Before shipping heavy machinery overseas, there are some things you must consider to avoid customs delays, penalties, damage, or monetary loss. If your equipment contains any fluids, empty it and make sure to secure all parts.
Furthermore, dismantle your machinery if possible and disconnect any batteries. If the parts are small and need packaging, wrap them carefully, especially if they have sharp edges. Other things to take care of include insurance coverage and documentation.
Equipment specifications
You must know your equipment's specifications because it will enable you to determine whether to box it or pack it according to its size and weight. Some international ports allow for handling bulky machinery, while others don't have the capacity. So, you should also know whether the port you are shipping to supports oversized cargo.
If it cannot, you'll need to dismantle your machinery and ship it in parts or choose a shipping option that supports transporting bulky equipment. In addition, you'll have to apply for clearance beforehand. Also, importing a specific kind of machinery may require an approval letter for customs clearance from relevant authorities.
Customs clearance
Every country has its own customs, rules, and regulations that you must adhere to if you want to avoid double taxes or penalties. These rules are also subject to change, so you'll have to know the current regulations of the country where you want to ship your machinery.
Every piece of equipment is unique and may need specific documentation and tariffs for clearance. So, you'll have to contact a reputable shipping company to aid you with customs clearance. You'll also need to plan your budget beforehand.
Insurance for heavy equipment
Machinery is expensive to buy and ship. Therefore, you must have the right level of coverage to cover any losses in case of damage during transit. Although professional shipping companies make sure there is a minimum risk of damage, nothing is impossible.
Transporting machinery is one of many procedures that you must take care of. There are also other technicalities and complexities involved. Buying relevant marine insurance from your shipping company will allow you to be stress-free. The coverage may result in increased shipping costs, but the extra cost is worth it for your peace of mind.
Documents required for machinery shipping overseas
You'll need proper paperwork for customs clearance of your machinery in both origin and destination countries. It is vital that you check the documentation requirements from your shipping company, the destination country's Embassy, or customs.
Your shipment paperwork must include the Title of Ownership, Bill of Sales, and insurance. It is also vital that all your information must be current and correct in the documents. Otherwise, your cargo will run the risk of being barred from entry or incurring double taxes or penalties.
How much will it cost for international heavy machinery shipping services?
International shipping costs are always an estimate because they are susceptible to fluctuations. Your cost of international heavy machinery shipping services will depend on various factors.
Cost factors
There are several factors that can increase the overall cost of shipping machinery overseas. Check them out below:
Shipment method
The method you choose to deliver your heavy machinery to the destination country will impact the shipping costs. For instance, if your machinery is rollable, you can select RoRo, which will cost you less.
If you select container shipping, it will require labor, loading, and unloading, plus a container whose combined cost will add up to your overall shipping costs.
Reclassification
You must know the class of your machinery, as due to some unidentified issues, it may need reclassification. According to the NMFC rules, your machinery will undergo a re-class audit which can incur additional costs.
Weight and dimensions
The dimensions and weight of your heavy equipment will play a vital role in determining your shipping costs. Machinery larger than 12 feet in length will incur additional charges. Therefore, you'll need to ask your shipping services about size specifications before making a deal.
Pickup and delivery service
You'll have to bear extra charges if you've also arranged a pickup and delivery service besides international shipping. Moreover, locations like non-commercial, residential, and difficult-to-navigate areas will also incur more costs.
Freight regulations
While packing machinery, there are some things to consider, such as additional costs. Only some shipping companies will accept over 12 feet long equipment, so choose one that can accept your oversized cargo.
Storage
If you require storage for your machinery in your shipping company's warehouse for some time, it will incur additional costs.
Peak season
During peak season, there is a high demand for shipping. Therefore, fewer resources are available, and transportation costs are also high.
If you want to secure international shipping at a lower rate, book your shipment at least six months before. Besides, the first quarter of the year is less busy, and more shipping options will be available for transporting your equipment overseas.
The Bottom Line
Shipping heavy machinery overseas is a bit more complicated than regular freight as each piece of equipment can be different and require specific handling. So, choosing a credible international heavy machinery shipping service is a must to eliminate risks.
Luckily, AES, with its 126 years of experience shipping bulky equipment, is one such company. We can provide you with various shipping options to ship anything from break bulk to heavy machinery, boats, yachts, vehicles, or spare parts.
Our experts can help you prepare documentation, handle customs clearance and pick up and deliver your machinery to save costs and time. Get your free estimate today!
International Heavy Machinery Shipping Services: Frequently Asked Questions
The cost of transporting a car overseas depends upon its size and dimensions, shipment method, the distance between ports, and peak season. All these factors can influence the overall shipping costs.
Is purchasing insurance for international heavy machinery shipping necessary?
It's not obligatory to purchase insurance for shipping heavy machinery overseas. However, each piece of machinery is unique, expensive, and susceptible to damage due to its irregular size.
Besides, a ship's liability may not be enough to cover the equipment's value in case of damage. Therefore, purchasing insurance can be a good decision for your peace of mind. In case of an incident, it will cover the cost of your machinery.
Can I track the shipping status of my machinery?
AES offers a tracking app to its shippers that you can install on your mobile phone. The app will help you track the shipping status of your machinery in real time. You can also track your shipment status by entering your booking and shipment number in the search bar on our AES website.
Other blog posts you might like
---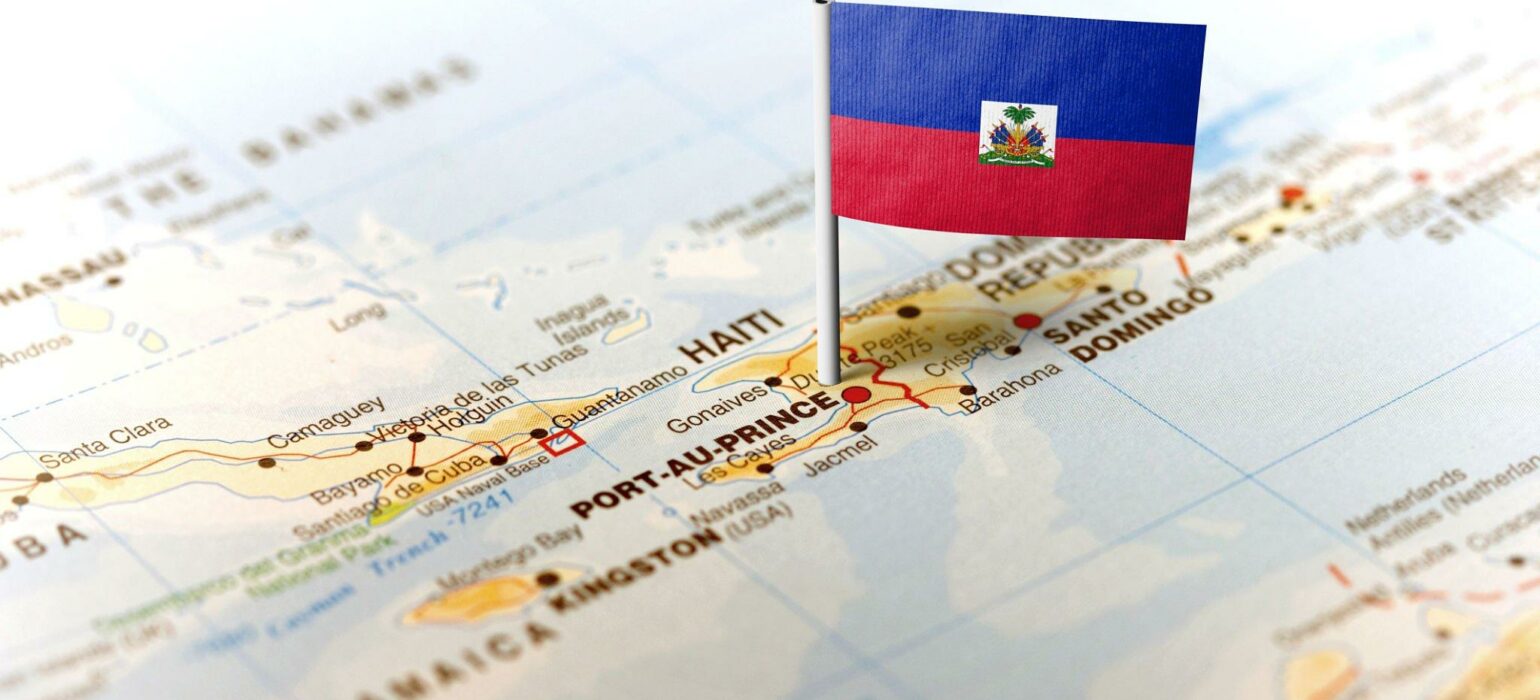 Feb 8, 2023
A Comprehensive Overview of Shipping Goods to Haiti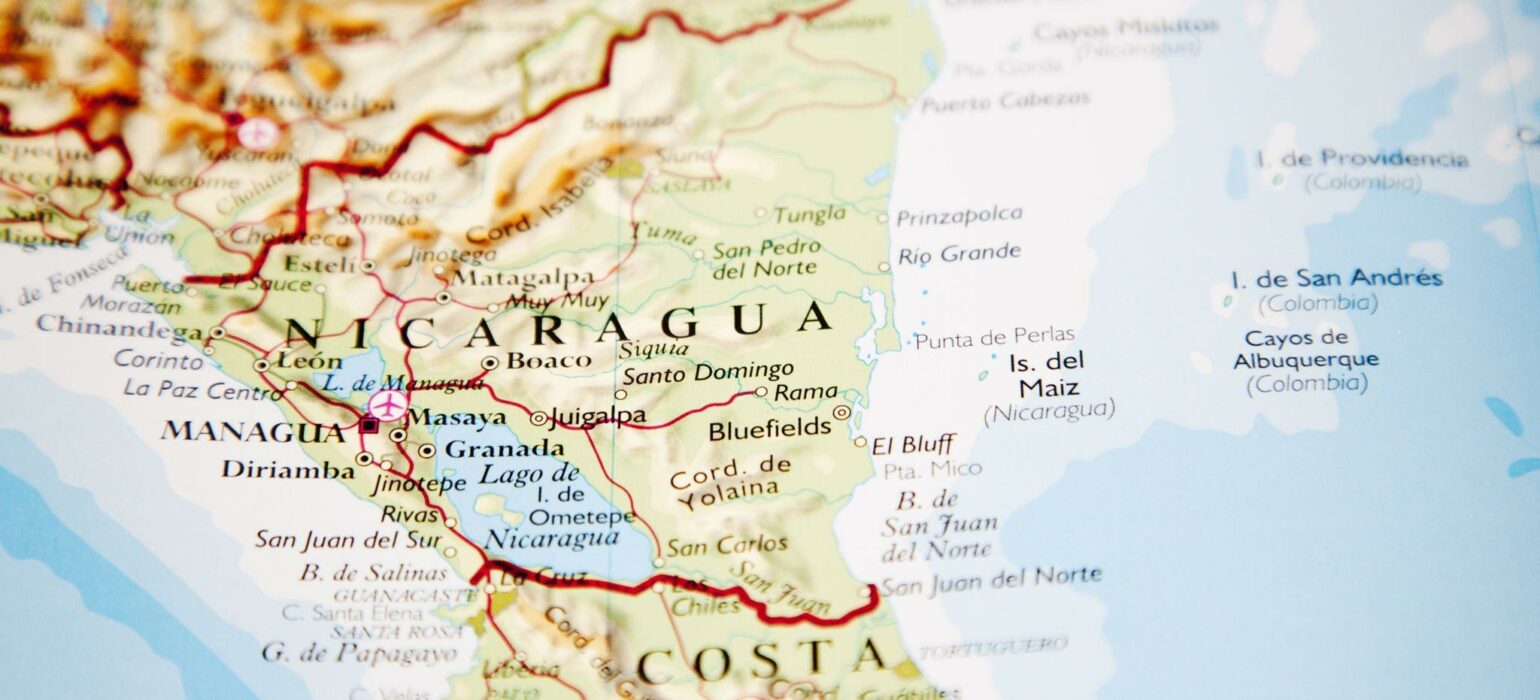 Feb 2, 2023
ENVÍOS A NICARAGUA DESDE MIAMI