International Shipping Insurance: Everything You Need to Know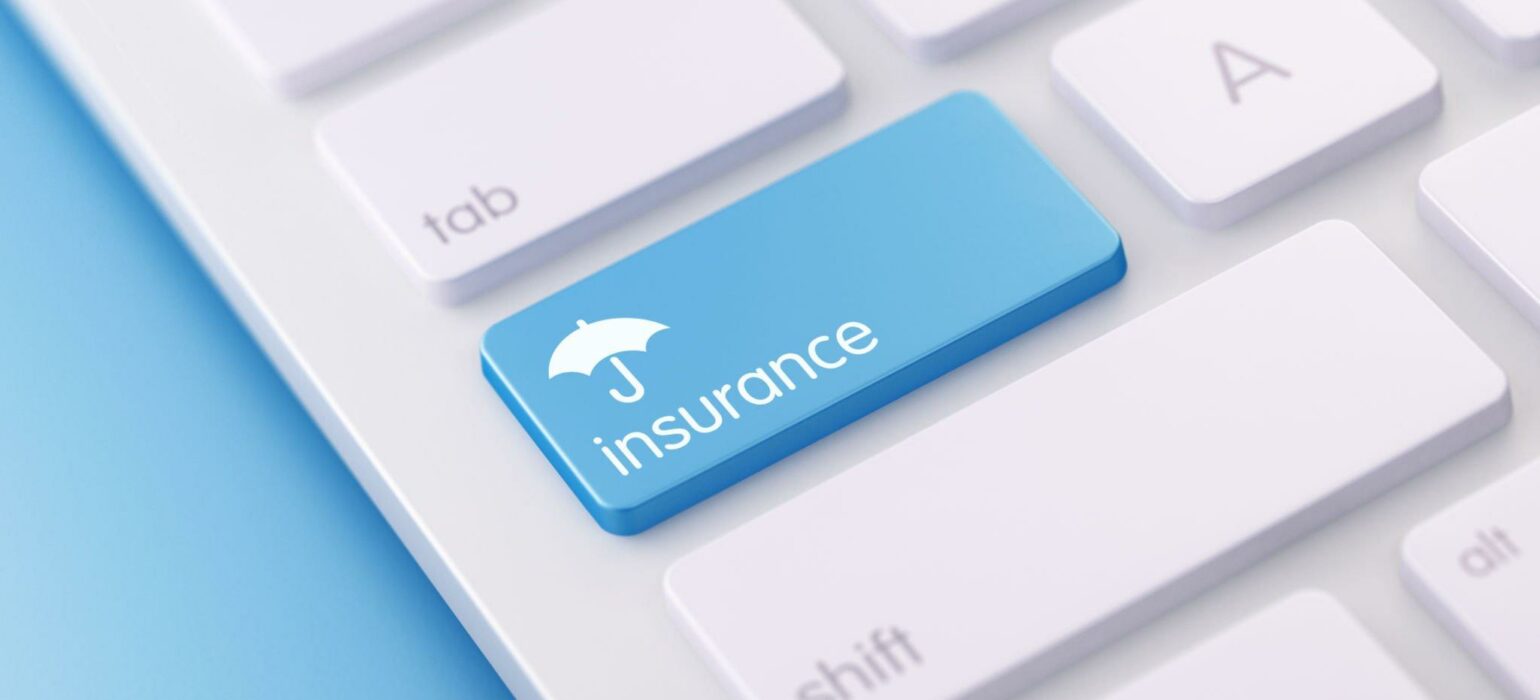 Whether air or ocean freight, sending your cargo via international shipping is as safe as it can be. However, many unpredictable circumstances like weather or storm during the journey can damage your items. Losing valuable goods is worrying enough, but you'll also be unable to recover their value if you don't have proper coverage. Therefore, it's recommended to get international shipping insurance to provide appropriate coverage for your cargo. After all, it's better to be safe than sorry. But is marine insurance really worth buying, with so many types of insurance, which one is best for you? This guide will answer all these pressing questions. 
International shipping insurance: An Overview
Before purchasing international shipping insurance, you'll have to decide which things you want to send. Maybe you like a wall hanging or an antique rug. But think if you really want to take them with you while moving to a job overseas. It may sound harsh, but you'll have to cut down your possessions to ship only what matters the most to you.
The next step is to value your goods. We know your goods are priceless to you but refrain from jotting down the value you think they have. Marine insurance won't increase voluntarily if you believe your goods' value is higher. Neither should you undervalue the worth of your items. Instead, look online for their actual price and how much it will cost you to replace them.
Write descriptions of your items and take photos. In case something happens to your goods during transit, the description and photos will help you claim their value. Also, cover your items in bubble wrap, especially fragile items, and pack them tightly in corrugated boxes to reduce the chance of damage.
What exactly is international shipping insurance?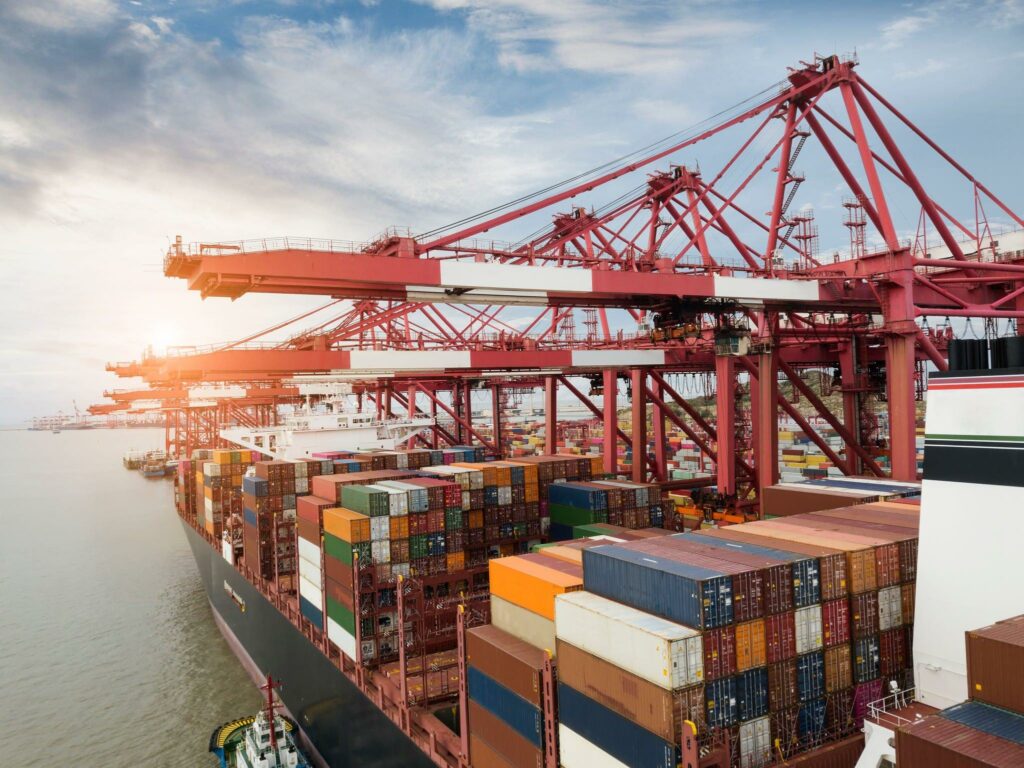 International shipping insurance is a coverage that protects your cargo while you are shipping it overseas. Any accident can occur with your items, like theft, loss, or damage during transit. Therefore, all major shipping companies usually offer cargo insurance with their shipping services.
Although there is a minimum risk of damage with professional transportation companies, the risk still exists. International insurance covers the financial loss if that happens, reimbursing you the value of your goods.
How does international shipping insurance work?
With international shipping insurance, you will get reimbursement from the shipping company when the package you receive is damaged or if it is stolen during transit. However, each shipping company has its own regulations.
Some won't cover the cost of all items, while others will only provide coverage for your goods up to a certain level. So, this may become an issue if you are shipping particularly expensive or breakable items.
Different types of international shipping insurance
There are many types of shipping insurance that international shipping companies offer. You can choose one that ensures a safe passage for your goods. Here they are:
All-risk coverage
All-risk insurance covers your cargo from all potential disasters but within reason. But it does not provide coverage against extraordinary circumstances such as natural decay, war, riots, strikes, and earthquakes.
In addition, the all-risk policy also doesn't cover custom rejection, the loss of profit from your items' sales, or any losses above your coverage limit.
Named perils coverage
Named perils insurance only provides coverage for items listed on your possessions form. It is cheaper if you are on a budget but only covers limited items. This insurance is only reasonable to choose if you want to insure a few of your possessions that you think are worth insuring.
Total loss-only insurance
Total loss-only insurance is even cheaper than named perils but is riskier. It protects your valuables against a disaster that destroys the entire ship, causing a total loss of cargo.
Single coverage
Single coverage is a perfect choice for your cargo if your possessions are enough to fill one cargo ship, meaning it is for a single journey. But if you are a business person who ships items more than often, this coverage is not for you.
Open coverage
Open coverage protects multiple shipments over a specific length of time. It is a good choice and will provide unlimited coverage if you are a business person used to shipping a lot overseas. But you'll have to update your insurance provider about what goods you will transport and when. However, open coverage is expensive and unnecessary to purchase if you need only a single trip to ship your items overseas.
General average coverage
One thing about international shipping insurance is that you'll have to share the monetary loss if anything happens to the ship or its cargo. But general average insurance covers everything, sparing you from paying your share of costs in case a disaster strikes the ship.
Port-to-port coverage
Although port-to-port insurance is more expensive than all insurance coverages, it provides comprehensive protection for your cargo. Other coverages only protect against damages incurred on the ship. But this insurance covers every aspect of the journey from when you drop off your load to when you pick it up.
What are international shipping insurance rates?
Insuring all your items while shipping them overseas can sound daunting. You may think about whether you'll be able to bear extra insurance costs combined with shipping costs. But the good news is that international insurance is not particularly expensive if you keep the value of your possessions in mind.
Typically, you'll only pay from 0.6% to 4% of the total value of your goods. For instance, if you are shipping items worth $46,299, you'll only pay between $289 and $1852 in insurance coverage.
What can you ship internationally?
Sea transport has always been at the center of international shipping for decades. It is a popular mode of transportation due to its low cost, high load capacity, reliability in bad weather, and ability to ship at long distances.
So, you can ship anything from household goods to heavy equipment, machinery, vehicles, chemicals, boats, and yachts overseas via ocean freight. Also, you can send as many items as you want, depending on your chosen shipment method.
International shipping methods
There are two shipping methods that most international shipping companies offer. RoRo and container shipping. But you'll have to ask your shipping company about the value of coverage they provide for both methods.
RoRo shipping
With RoRo shipping, you can send your vehicles and rollable machinery overseas. It involves driving the car or rolling the machinery on the ship. Once the vessel reaches its destination, you can roll off the vehicle or machinery from the ship.
You cannot send personal effects or household items alongside or inside your car. So, your shipping company will only provide coverage for your vehicle or machinery.
If you bought your vehicle recently and haven't insured it, you can ask your shipping company. They can provide you with comprehensive coverage that applies as soon as you drop your car at the port.
Container shipping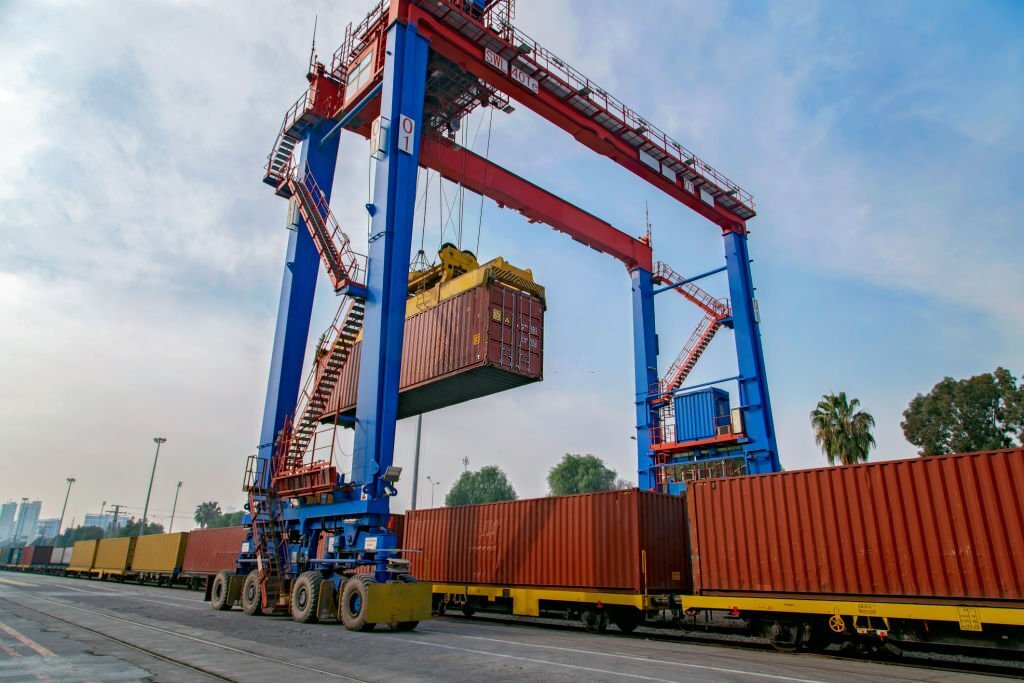 With container shipping, you can send vehicles, machinery as well as household goods, and other items overseas. It provides additional security for your goods, and you can ship as many items as can fit inside a container.
Typically, your relevant insurance will protect your vehicles, machinery, and goods against theft or damage. Your coverage must also protect against the damage that may happen while loading and unloading your cargo in a container.
But you'll have to ask your shipping company for more details. Most of them offer container insurance as well. In case damage happens to a container, you are looking at a complete loss of your goods. There are two more options in container shipping.
FCL
Full Container Load shipping involves renting an entire container to send your vehicles or goods. You'll pay for leasing the whole container but won't have to share the container space with any other shipper. So, this option is expensive, but it can also give you peace of mind if you are shipping a luxury or fragile items. 
LCL
Less than Container Load shipping involves sharing the container expenses and space with other shippers. So, you'll only have to pay for the space your goods will occupy inside the container.
This option is best if you are tight on budget or are shipping regular vehicles. You can combine this option with your marine insurance to minimize damage risk.
Is buying international shipping insurance worth it for your cargo?
If you are shipping your load with a reliable transportation company, the chances of damages during transit are minor. However, international shipping, especially for long distances, can increase the risk of incidents.
You may justify not buying international insurance due to the tracking availability that is free and provided by almost all transportation companies. However, tracking doesn't make a difference in protecting your cargo during transit from uncontrollable elements.
Therefore, international insurance is worth more than simple tracking. But whether it's worth the money you are paying for additional security depends on the value of your goods.
What is the best way to get your cargo insured?
There are many ways you can get international insurance for your shipment. You can either seek a freight insurance company or broker on your own or ask your international shipping company.
But we recommend asking your transportation company. They can better understand transportation risks and will shortlist the policy that will suit your shipment needs.
You'll have to make sure to read the policy carefully and negotiate the terms that work out for you. Also, make sure to ask your shipping company whether they provide international cargo shipping insurance in their shipping quote or as an add-on.
Conclusion
The risk of damage, however minimal, remains while shipping cargo overseas. You will not only suffer from the loss of your goods but also from monetary loss in case an incident happens during transit. Therefore, purchasing international shipping insurance is vital to recovering your goods' value.
But while buying insurance, the period it covers is essential. Your coverage must be able to protect your cargo during pick up, drop off, loading, unloading, and journey of the vessel.
AES offers comprehensive coverage that begins from the moment we load your cargo and ends when we unload it from the ship. Ask our agents about marine insurance, and we will include the recommended level of insurance in your shipping quote.
If you hire our door-to-port services, we'll also provide inland insurance that will cover your cargo from when we pick it up until we drop it at the port. Get a free quote today!
Frequently Asked Questions
What is ocean freight insurance?
Ocean freight insurance is a policy that protects your cargo partially or entirely during transit when you are shipping overseas via sea.
Do cargo ships have insurance coverage?
Cargo ships have insurance but don't need coverage for every circumstance that can cause cargo loss or damage.
The cost of shipping a vehicle overseas depends on many factors. Some are controllable, like the type of shipment method, buying additional door-to-port services, and marine insurance. In contrast, others are uncontrollable, like weather, fuel cost, and peak season.
Other blog posts you might like
---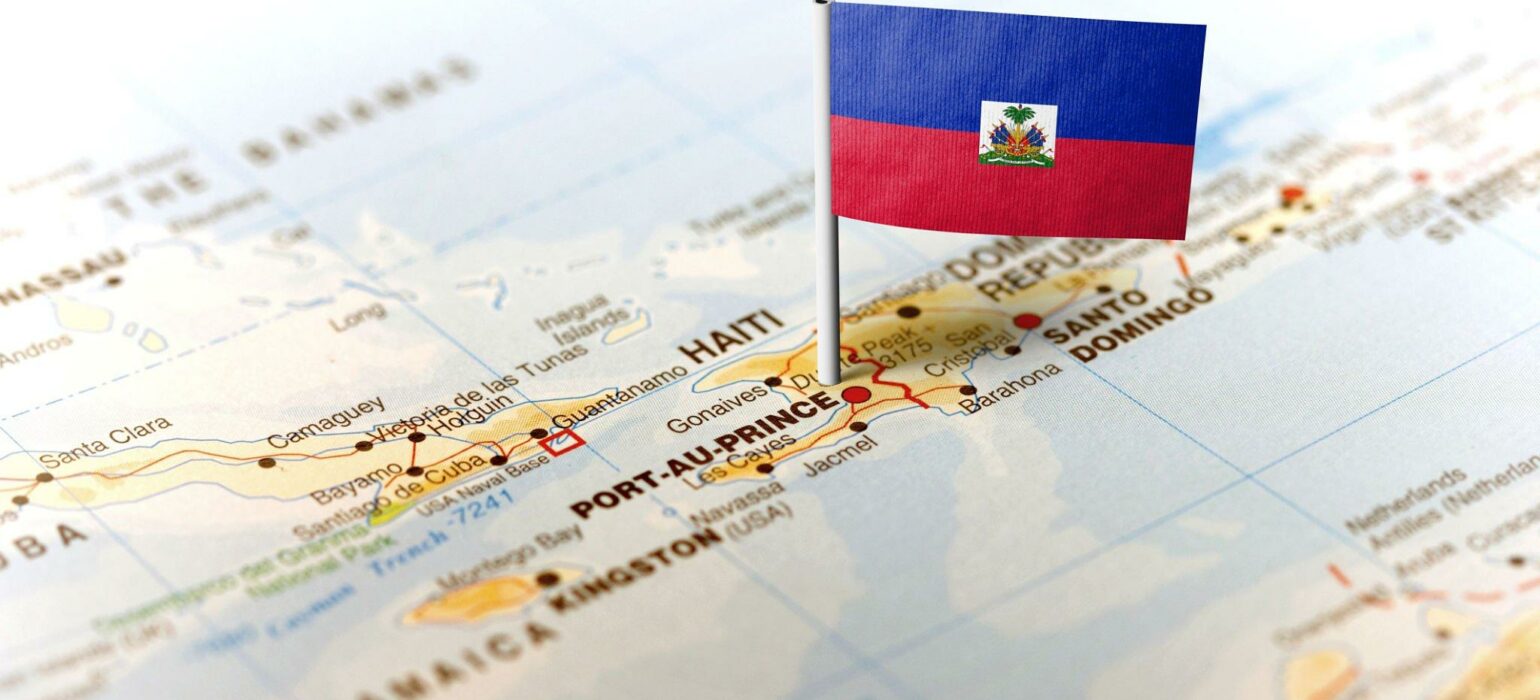 Feb 8, 2023
A Comprehensive Overview of Shipping Goods to Haiti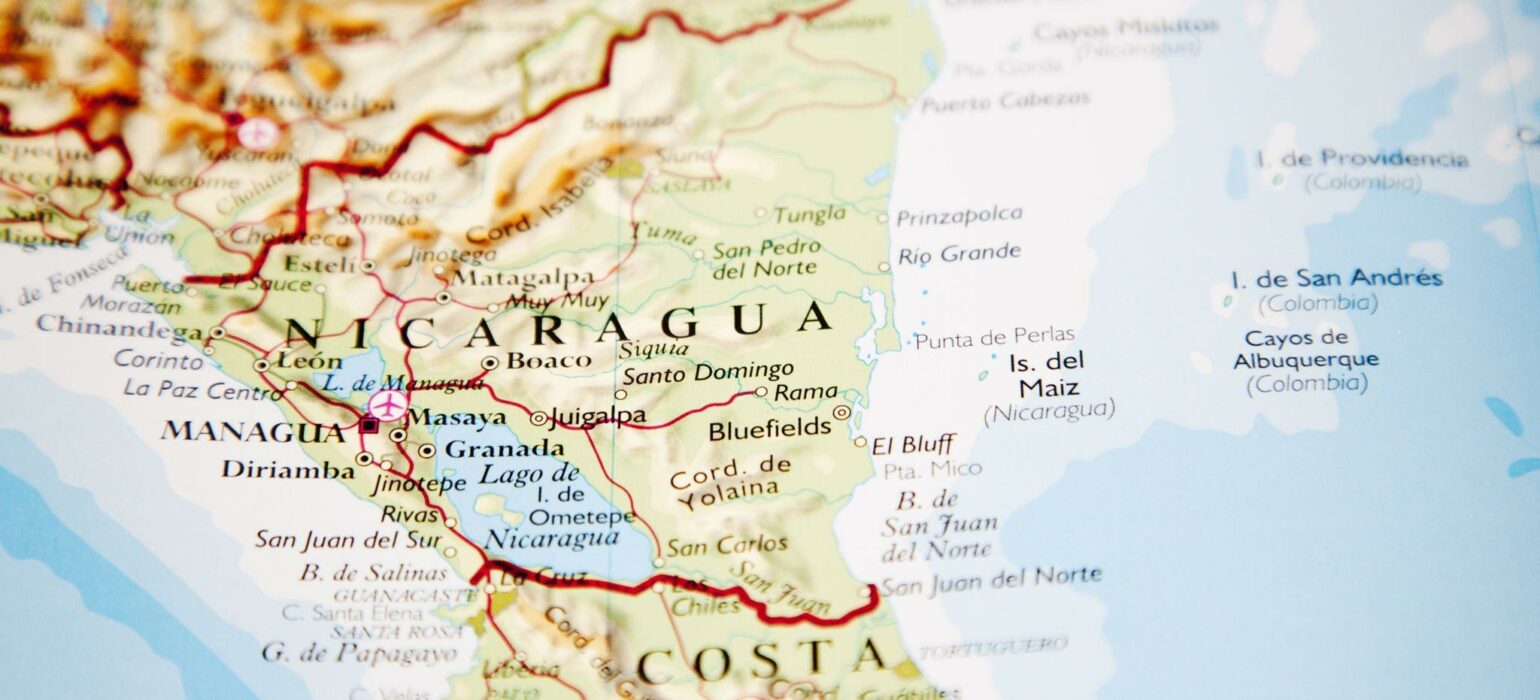 Feb 2, 2023
ENVÍOS A NICARAGUA DESDE MIAMI