Refrigerated Shipping Container: Everything You Need to Know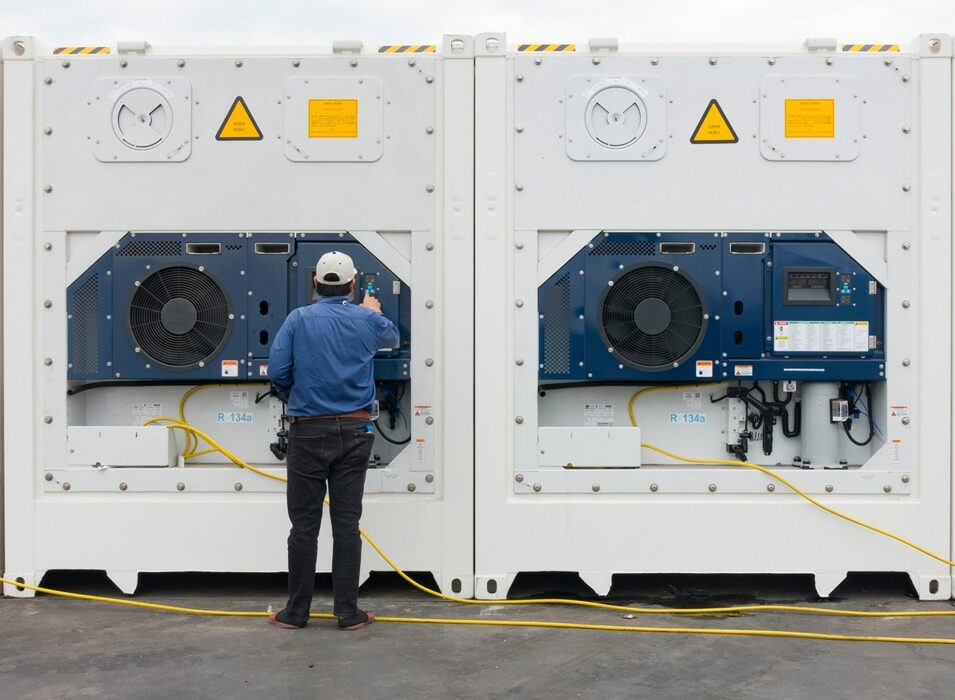 Maintaining freshness is of utmost importance when shipping perishable products over long distances. Without an optimal temperature, they tend to rot. To keep them in pristine condition, the shipping industry provides a special refrigerated container. Each reefer comes with its own refrigerated unit to maintain a specific temperature depending on chilled or frozen products. To learn what refrigerated container shipping entails, its benefits and cost, and how to avoid issues in overseas transportation, keep reading.
Refrigerated Shipping Container: An Overview
A refrigerated shipping container also referred to as a reefer, is a type of container used to transport temperature-sensitive products. It is ideal for fresh produce and items that require ventilation control and protection against humidity.
Businesses like farming, pharmaceuticals, and restaurants use this container to ship perishable items overseas. Typically, a reefer comes with an insulation wall and requires a 440 or 220-volt current and 3-phase power with a transformer to operate its refrigerator.
It can control a temperature between +25° C and -25° C for chilled and frozen items, with super freezers lowering it to -70° C. A reefer is suitable for transporting moisture-sensitive food products, electronic parts, and pharmaceuticals over long distances.
When do you require refrigerated container storage?
Refrigerated container storage uses cold air and insulated walls to keep the perishable items chilled or frozen. You'll need it for storing products that cannot handle temperature fluctuations and are at risk of decomposition.
In addition, a reefer allows for storing a large number of perishable goods without using ice. Therefore, you'll need refrigerated container storage when sending lots of temperature-sensitive products overseas.
Types of Refrigerated Cargo
There are three types of refrigerated freight that need optimal care during transit and delivery:
Chilled products
These include fresh food items like seafood, fruits, and vegetables. They require a low temperature to retain their freshness and shelf-life but don't need freezing temperatures.
Frozen items
These include frozen meat, ice cream, dairy products, and concentrates that require temperatures below zero to retain their quality, texture, and aroma. Therefore, they need a reefer to control temperature fluctuations and avoid constant freezing and thawing.
Special cargo
These are non-food products like pharmaceuticals, chemicals, tobacco, and batteries that require optimum humidity and temperature levels to prevent moisture damage. They also need extra care in packing and stowage.
Benefits of using Refrigerated Shipping Containers for Storage
A refrigerated shipping container provides various benefits for storing short-lived items. As it comes with its own self-contained refrigerated unit, it often doesn't need cold storage when it arrives at its destination.
Moreover, a reefer's unique design ensures that inclement weather won't affect your goods during long journeys, so there is no chance of damage or contamination. Here are some more benefits of a refrigerated container:
Controls temperature
For items that tend to damage or decompose quickly, a refrigerated container keeps a steady temperature based on its storage requirements. It controls the temperature, ensuring it is neither too hot nor too cold for the products.
Easy to move around
Refrigerated container shipping is convenient to carry and transport around where there is less space or when you need quick access to perishable items. This is beneficial if you have several branches of your brand across the country or overseas and need to stock up the inventory faster.
Quick delivery
Refrigerated container shipping offers less downtime. It makes quick use of maintaining a consistent temperature for sensitive products before delivering them to customers. This ensures that products with less shelf life will get to the consumers in a short time and much faster than any other shipping method.
Practical storage
Unlike traditional storage like basements and garages, refrigerated containers are a great option for placing them in retail stores and warehouses. So customers can get fresh produce on demand.
Different types of Refrigerated Shipping Containers for Storage
Generally, there are three types of refrigerated containers offering various advantages. Here they are:
Standard refrigerator container
The standard refrigerator container is the least expensive and most suitable option for transporting frozen food that doesn't need preservation or special care.
Reefer container
A reefer is ideal for perishable products that are temperature sensitive and have a low shelf life. It can also handle fluctuations by controlling the temperature and keeping it consistent inside.
Extreme temperature-controlled container
An extreme temperature-controlled container is suitable for items that require extreme temperatures and are prone to decompose from the humidity. It protects less-lived products against moisture damage.
Dimensions of a Refrigerated Shipping Container
Based on ISO standards, there are three sizes of refrigerated containers available. They include 20ft, 40ft, and 40ft high-cube refrigerated containers.
| | | | |
| --- | --- | --- | --- |
| | 20-ft | 40-ft | 40-ft High Cube |
| Length/ft | 20 | 40 | 40 |
| Width/ft | 8 | 8 | 8 |
| Height/ft | 8 | 8 | 9'6 |
The 40-ft high-cube container offers the biggest size but without taking up lots of space. It is best suited for businesses that require ample storage to hold a large number of perishable items like food products and flowers.
Methods for Refrigeration Container shipping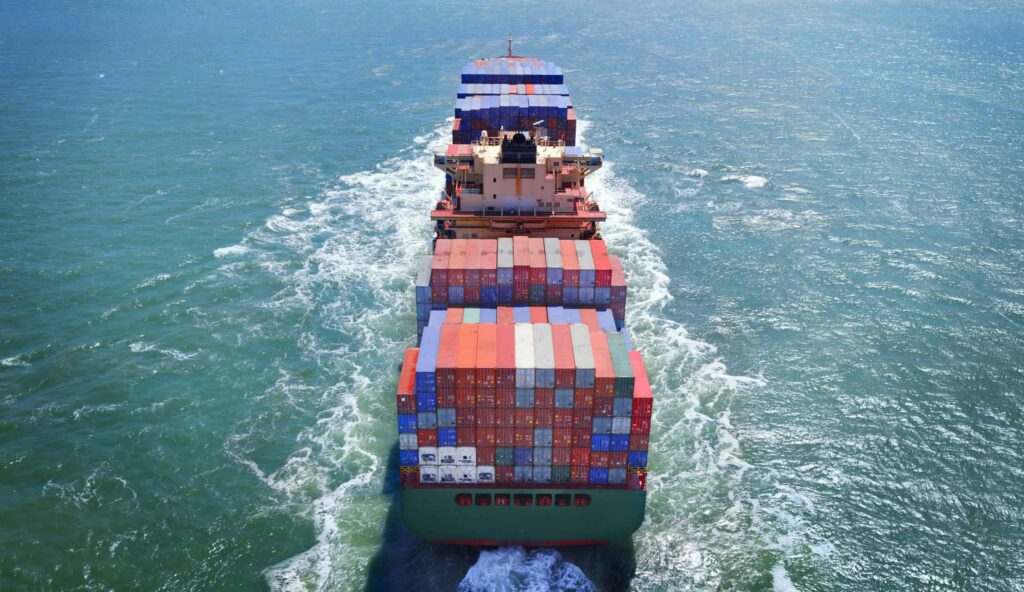 There are two types of refrigeration container shipping that transportation companies offer:
Full Container Load
Full Container Load, short for FCL, is a refrigeration container shipping method that involves renting an entire container to ship perishable items. This is also the most expensive method in refrigeration shipping as the whole container is only for your exclusive storage. Also, you won't have to share its space with any other shipper.
However, this method is ideal when you have tons of perishable items to ship, or your products have a high risk of damage due to contamination. FCL brings peace of mind due to the additional security it provides.
Less than Container Load
Less than Container Load, short for LCL, is a type of refrigeration container shipping that involves sharing the container space with other people. It is a budget-friendly method that allows you to split transportation costs with shippers.
However, this option is not common in refrigeration shipping, and many shipping companies won't offer it. LCL is ideal for dry products that need temperature control.
How do you select the right shipping container refrigerator?
Choosing a suitable refrigerated shipping container depends on your storage needs and where you are shipping. All reefers come with standard R30 insulation. However, they differ in size and dimensions, as we mentioned earlier.
Therefore, you should assess the specific size and weight of different containers to pick the ideal one for your products. A 20ft container will make for perfect storage if you wish to send fewer products. Whereas a 40-ft high cube will be an excellent option for shipping lots of perishable items overseas.
How to avoid issues in shipping container refrigeration for storage?
To avoid any problems during transit, you must check the refrigerated container's temperature, humidity, and ventilation levels before shipping. Here's what to look for:
Assess the temperature
As the primary component of a reefer is its cooling system, that's the first thing you need to check to troubleshoot for future problems.
The temperature and humidity levels inside the container must be in the optimal range and never high. If they are not within the normal range, this means the doors were left open for a long time, or there is a malfunction in the cooling system.
Check the ventilation system
The next thing to do is to check the ventilation system to ensure no drafts are entering the refrigerated container. If there is, there must be an issue with one of the components in the container, or it might be due to a malfunctioning ventilation system.
Test electrical components
Test all the electrical components inside the refrigerated container before shipping. If there is an issue with them, it could be due to some fault with the wiring or electrical connections.
How much does refrigerated container shipping cost?
The reefers come with self-contained refrigeration, and with the added insulation and power plant, they cost six times more than traditional container shipping. However, the shipping cost is always an estimate and can vary depending on various cost factors.
Factors that affect the cost of shipping a refrigerator container
There are several cost variables that can affect the rates of shipping a refrigeration container. These include:
Shipping container method
The refrigeration container shipping method you choose for your perishable and temperature-sensitive goods will affect your transportation charges. For instance, choosing FCL will cost you more because you are renting the entire container.
Container size and dimensions
The type, size, and dimensions of the refrigeration container you choose will influence your shipping costs. Reefer containers such as a 40ft or a 40ft high cube will be more expensive to ship perishable items than a 20ft container. The type of container you choose will also depend on your storage requirements.
Types of perishable products
If your items are fresh food produce, meat, dairy, or flowers, they require more care in transport, so there is no impact on their shelf life and freshness. Or if your refrigerated cargo includes frozen items, it would also need extra care to prevent thawing.
Therefore, the additional handling can come at an extra cost. Moreover, they will also require quick delivery, which will add to your shipping expenses.
Peak season
Peak season is a time of year when there is a high demand for shipping, and fewer resources are available. Thus the refrigeration container transportation rates are high all over the globe, resulting in a spike in your shipping expenses.
Distance traveled
The distance between ports will impact your refrigerated shipping container costs. The further the distance between the origin and destination ports, the higher the transportation charges will be.
Furthermore, if your carrier has to cover an unpopular route, this can lead to an increase in shipping expenses.
Conclusion
The process of a refrigerated shipping container can be intimidating. Given that it needs to maintain a consistent temperature to maintain the shelf life of perishable items, the transportation process is riskier than traditional shipping.
Besides, the documentation requirements and customs clearance process can add more challenges to the mix. However, AES is here to handle everything so that your international shipping process goes smoothly. 
We offer a comprehensive refrigeration container shipping solution based on your shipping requirements. Our experts can help you with booking, shipping, documentation handling and submission, customs clearance, and door-to-port services.
We have no hidden charges and will never ask you for upfront costs. Our pricing is competitive, and you can book your carrier and track it from a single platform. Schedule your refrigerator container shipment today!
Frequently Asked Questions
How cold can a refrigerated shipping container get?
As refrigerated containers come with a cooling system, insulation, and climate control, they can keep the temperature of frozen and chilled products well below zero.
Moreover, they can also maintain a steady temperature for fresh produce like vegetables and fruits, even in the harshest conditions. They are best for retaining the quality and freshness of perishable food items like meat, preventing it from decomposing for a long time.
How much time does it take for refrigerated container shipping?
Shipping a refrigerated container may take an average time of around 30 days for overseas transport. However, the exact time it takes to receive your shipment depends on various factors such as customs clearance, distance traveled, and shipment method.
Other blog posts you might like
---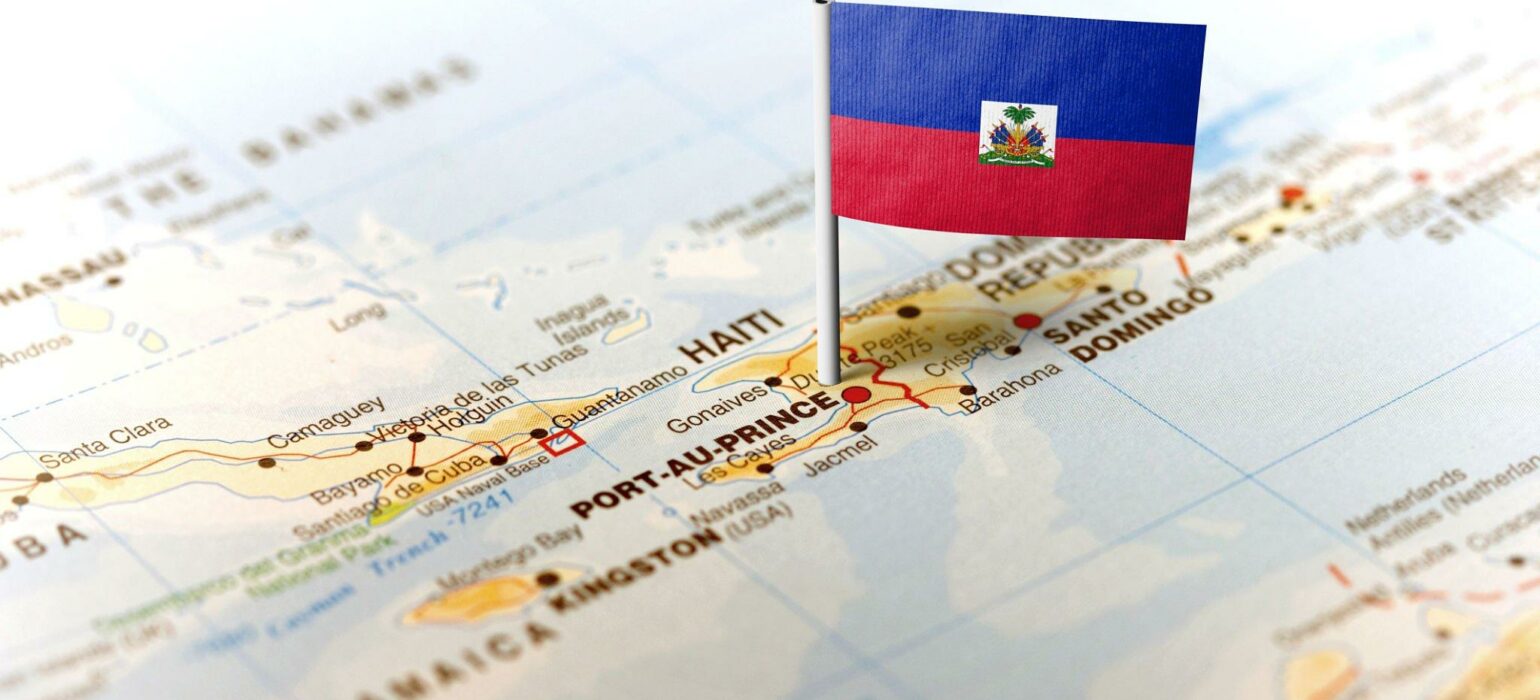 Feb 8, 2023
A Comprehensive Overview of Shipping Goods to Haiti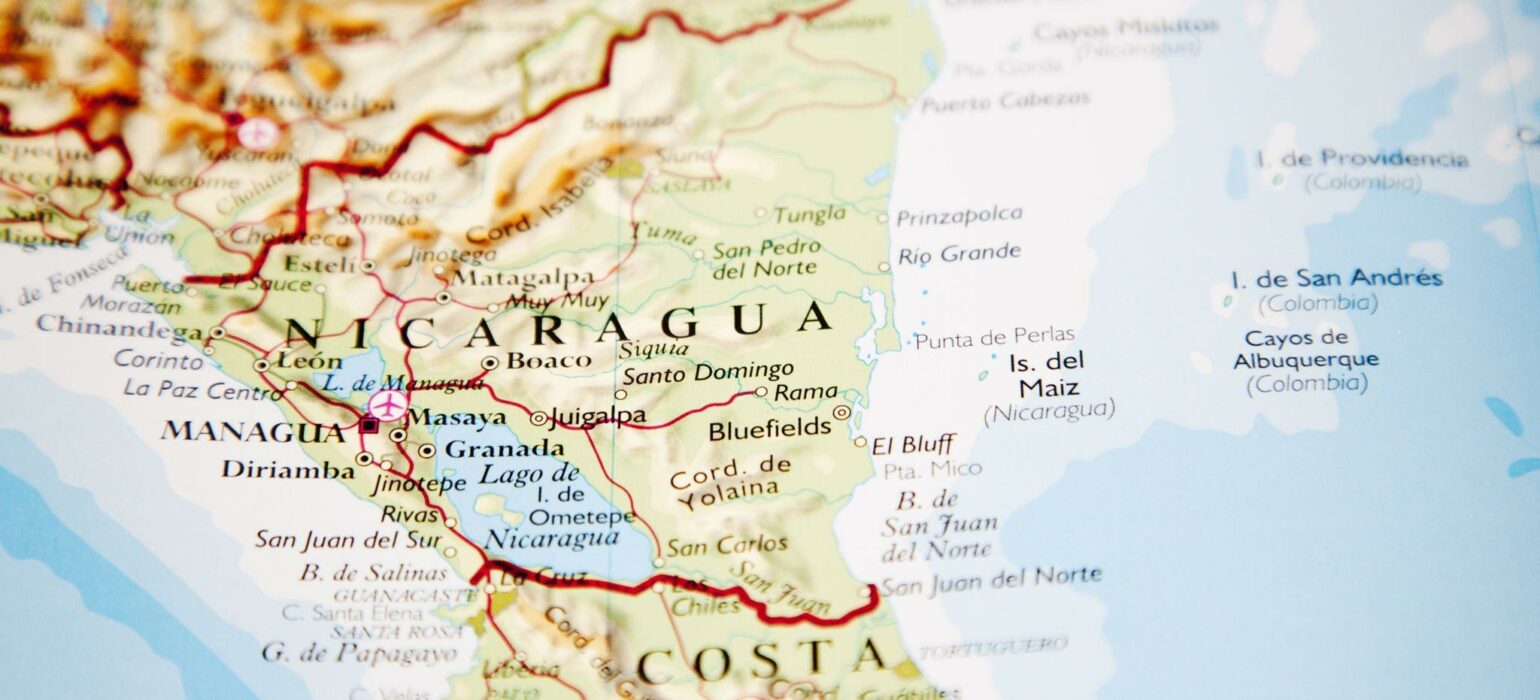 Feb 2, 2023
ENVÍOS A NICARAGUA DESDE MIAMI