RoRo Shipping Vs Container Shipping: What's the difference?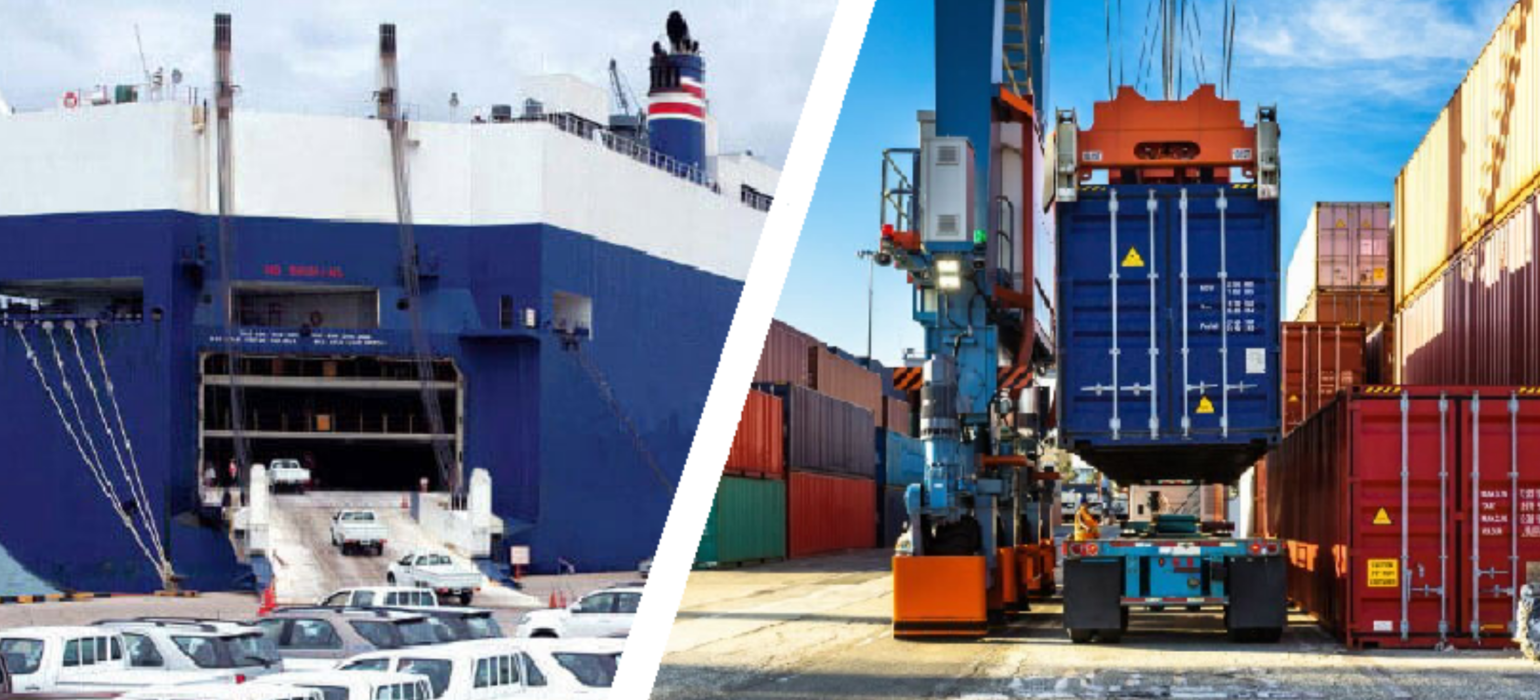 RoRo shipping vs container shipping! Which one should you choose? Let AES assist you in making the decision.We are a world-leading shipping company providing international shipping services to Africa, Europe, Latin America, and the Middle East. Our worldwide shipping partners allow us to reach destinations no other shipping company has ever achieved. Regardless of the size of your cargo, we have experience in shipping vehicles, heavy equipment, boats, and yachts worldwide. Our experts can provide a personalized shipping solution according to your needs. We can handle your customs paperwork, door-to-port delivery, and shipping process in no time.
Overview: Roro shipping vs container shipping 
When shipping overseas, there are two options that international shipping companies use to transport. They are RoRo and container shipping. Both shipping methods have the necessary ability to fulfill the diverse requirements of people. However, they may suit different situations and needs.
Let's take a brief look at what RoRo shipping vs container shipping offers:
What is roll-on roll-off shipping?
RoRo carriers have a design with ample storage to carry thousands of vehicles at once. Shipping involves transporting all kinds of cars, buses, trucks, machinery, etc. There is no loading or unloading involved for vehicles.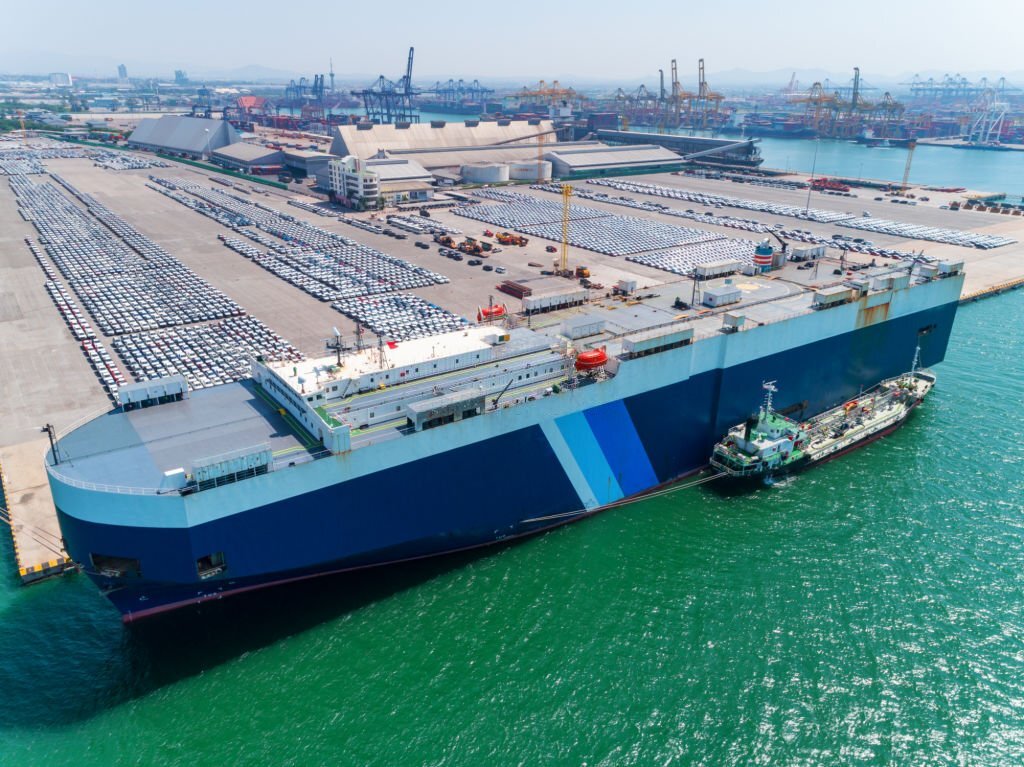 In fact, RoRo offers to maneuver the vehicle by directly driving it on the carrier. Also, it includes strapping the car to the deck and covering it with the trampoline. The vehicle is driven off or rolled off the deck when the carrier reaches the destination.
RoRo carriers come with a ramp that connects the pier with the carrier. A forklift usually helps with loading and unloading machinery with no wheels.
The RoRo process is preferable worldwide because of its straightforward approach, quick shipment, and cost-effectiveness.
It saves the shipping cost because it requires no machinery or labor to carry a vehicle on and off the carrier's deck. You can ship multiple cars and as much machinery as you want with RoRo.
What is container shipping?
Sometimes there are limitations to an international port in receiving RoRo shipments. That's where container shipping can help. It is another convenient way to ship vehicles and other items such as heavy equipment or household goods overseas. 
Standard containers come in two sizes of 20 and 40ft. So, choosing a dimension depends upon the size and weight of your cargo.
You can also transport all kinds of bulk, liquid, fragile or flammable cargo through a container ship. It's a bit more expensive than RoRo but also the most secure.
Container shipping involves stowing the vehicles and goods in a container and shipping them through specialized berth container ships.
A forklift places the vehicles and goods by loading them inside the enclosed container space. Further on, the shipping company stacks containers over other containers on the carrier.
After the carrier reaches its destination, the forklift removes the vehicles and goods from the container. There are two more methods of container shipment:
Private container
In private container shipping, you pay to lease the entire container. This makes this method quite expensive but secure as well.
You can place as many vehicles and goods inside the container as much as its capacity allows you.
Shared container
In shared container shipping, the container cost is split between you and other shippers who will share the container. You will only pay your share of the price for the space your goods will occupy inside the container.
The sharers will pay the remaining expenses. Shared container shipping is also less expensive than private container shipping.
RoRo shipping vs container shipping: Comparing the benefits
Below are some benefits of RoRo shipping vs container shipping:
RoRo shipping benefits
You can ship a fleet of vehicles, heavy equipment, or machinery with RoRo shipping. It is also the least expensive method as you will only pay for the space on the carrier.
Moreover, your vehicles will leave the port quickly on the next available ship as this method requires no loading/offloading. So, you'll also receive your cargo in less time.
Container shipping benefits
Container shipping has an added security benefit as it offers enclosed space for cargo. Security for vehicles and goods means no outside elements can affect them during the journey.
Container shipping also provides extra protection for luxury vehicles and fragile items. You can place items inside the car or ship anything little to larger from this shipping option.
RoRo shipping vs container shipping: Main Differences
Here are some differences between RoRo shipping vs container shipping:
RoRo shipping vs container shipping: Cost 
RoRo shipping is the most economical shipping method because it doesn't require containers. Besides, a single RoRo carrier can accommodate a large volume of vehicles or equipment.
Container shipping is expensive because it involves loading/unloading machinery and labor to place vehicles inside the container.
Depending on their size, you cannot ship more than 3-4 cars in a single container. Shipping multiple cars overseas mean more containers that can increase the shipping rate.
Though, shared container shipping will cost you less than private containers as the cost is split between the shippers.
RoRo shipping vs container shipping: Security
In RoRo shipping, there are more chances of damage from elements as the vehicles are out in the open space. Rough weather or the risk of theft at ports while waiting for shipping poses a more significant threat in RoRo. 
Although the shipping companies usually strap or cover them securely but still the vehicles are not in an enclosed space.
Container shipping secures the vehicles and goods inside an enclosed container. It minimizes the risk of vandalism and damage from outer elements. The cranes load and unload the vehicles and goods, so there are no chances of human error as well.
RoRo shipping vs container shipping: Shipping time
RoRo routes are few, and many ports worldwide don't support RoRo carriers. A RoRo vessel specifically requires a deep water port, low berth, storage facilities, and embarkation points.
They are massive carriers, so every port doesn't have the necessary equipment or facilities to support them. This can reduce the embarkation options, adding time to the journey.
However, RoRo has reliable arrival and departure dates making it a quicker shipping method than container shipping. On average, a RoRo ship can take three weeks to a month to reach its destination.
Container shipping does not need special port facilities or shallow water for berthing. It also has more global routes. But it does not come with reliable arrival or departure dates making it slower than RoRo.
However, exclusive or private container shipping is the fastest as it does not require any wait time. It will take around two to three weeks for a cargo to reach its destination in private container shipping.
Shared container shipping has more wait time as the carrier will only disembark when the containers are full. So, this can add more time to the delivery of your cargo.
It will take around three to four weeks or even six weeks for a shipment to reach its destination in shared container shipping.
RoRo shipping vs container shipping: Personal Belongings
There is a significant difference in regulations between RoRo shipping and container shipping.
In RoRo shipping, you cannot have personal belongings inside your vehicle except a spare tire or jack. Before shipping, you need to remove every personal belonging from your car. Also, your vehicle needs to be operational and your machinery towable or self-propelled before using RoRo.
Container shipping allows you to place personal belongings or other items inside your car. If you have enough room, you can fill your vehicle with as many things as possible. Also, container shipping doesn't require you to have an operational car or towable machinery.
RoRo shipping vs. container shipping: Control
In RoRo shipping, you can control the loading and unloading of your vehicles if you are driving them on the deck. You can ship as many cars or heavy equipment as you want. With RoRo, you can also control costs if you drop a single vehicle at the port yourself.
In container shipping, you won't have control over the price or loading/unloading of your vehicles and goods. But if you choose a private container to ship your car and interests, you'll have ownership of the entire container during the journey.
So, you can ensure that your items are secure inside the container and that no one is sharing the space like in shared containers. You'll also have control over its delivery timing. But you can only ship as many items as can fit inside the container.
Cost
Security
Time
Everything Out
Control
RoRo Shipping
Least expensive method for vehicles and heavy equipment.

Can ship a whole fleet of cars on a carrier.
Does not provide absolute security for shipment.
It provides reliable departure and delivery dates.
Cannot place any personal belongings inside the car.

The vehicle must be operational, and machinery should be towable or self-propelled.
Gives control over the shipping process.
Container Shipping
Expensive shipping except for shared containers.

Can ship both vehicles and goods. But only as much as can fit inside the container.
Highly secured shipment inside a container.
No guarantee of departure and delivery dates.
The car doesn't require to be operational.

Can place things inside the vehicle.
It gives absolute control over the shipping process but only for private containers.
FAQs
How many cars can a RoRo ship accommodate?
RoRo ships nowadays come with ample storage spaces and advanced engineering. Larger vessels are generally 860 feet long and can accommodate around 6000 vehicles simultaneously.
Are RoRo ships safe?
Yes, RoRo ships are very secure. It involves strapping the car to the ship's deck and covering it for protection. Worldwide, car manufacturers also use RoRo shipping to ship their vehicles to various destinations.
First-class RoRo vessels come with climate control features to protect the cargo from outside elements. RoRo shipping may not be more secure than container shipping, but it's not less secure as well.
How many vehicles can fit inside a container?
It depends on the container size. Generally, a 40ft container can accommodate four cars of standard size.
The cost of shipping a car overseas depends on several variables, which can cause fluctuations in the final shipping price. These factors include shipping method, size and cargo weight, peak season, fuel prices, etc. can increase the final shipping cost.
Conclusion: RoRo shipping vs. container shipping
Your decision to choose RoRo shipping vs. container shipping depends on your preferences and budget. Each method has its own rules and benefits. While shipping goods or vehicles overseas, you must also consider the cost from the origin to destination.
Hiring the services of an experienced shipping company like AES will help you plan your international shipping at competitive pricing. We specialize in both RoRo and container shipping to all the popular destinations worldwide. No destination is impossible with us because of the wide range of shipping options we offer in both RoRo and container shipping.
Our experts can create a personalized shipping solution and handle documentation and customs clearance in no time at all. AES strives to make the shipping experience as transparent as possible for you. Contact us for a free estimate today!
Other blog posts you might like
---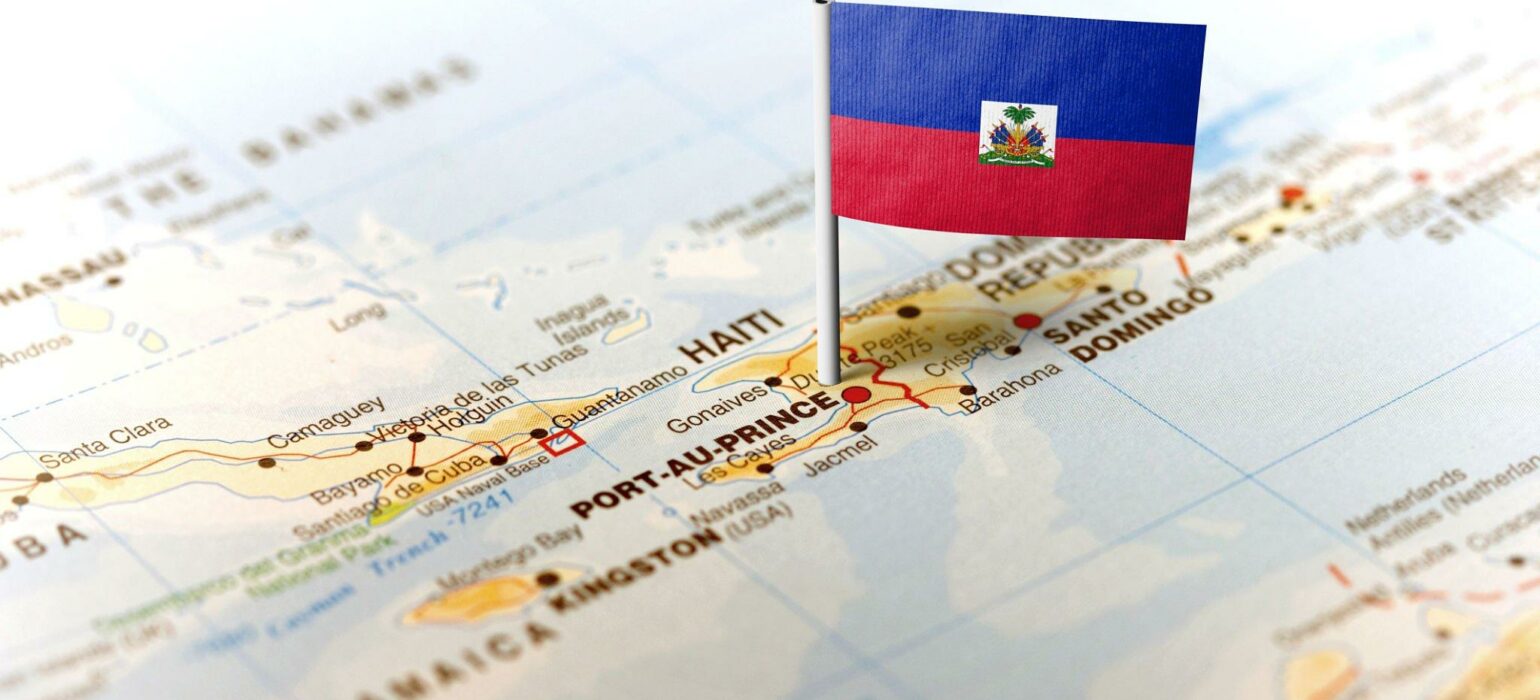 Feb 8, 2023
A Comprehensive Overview of Shipping Goods to Haiti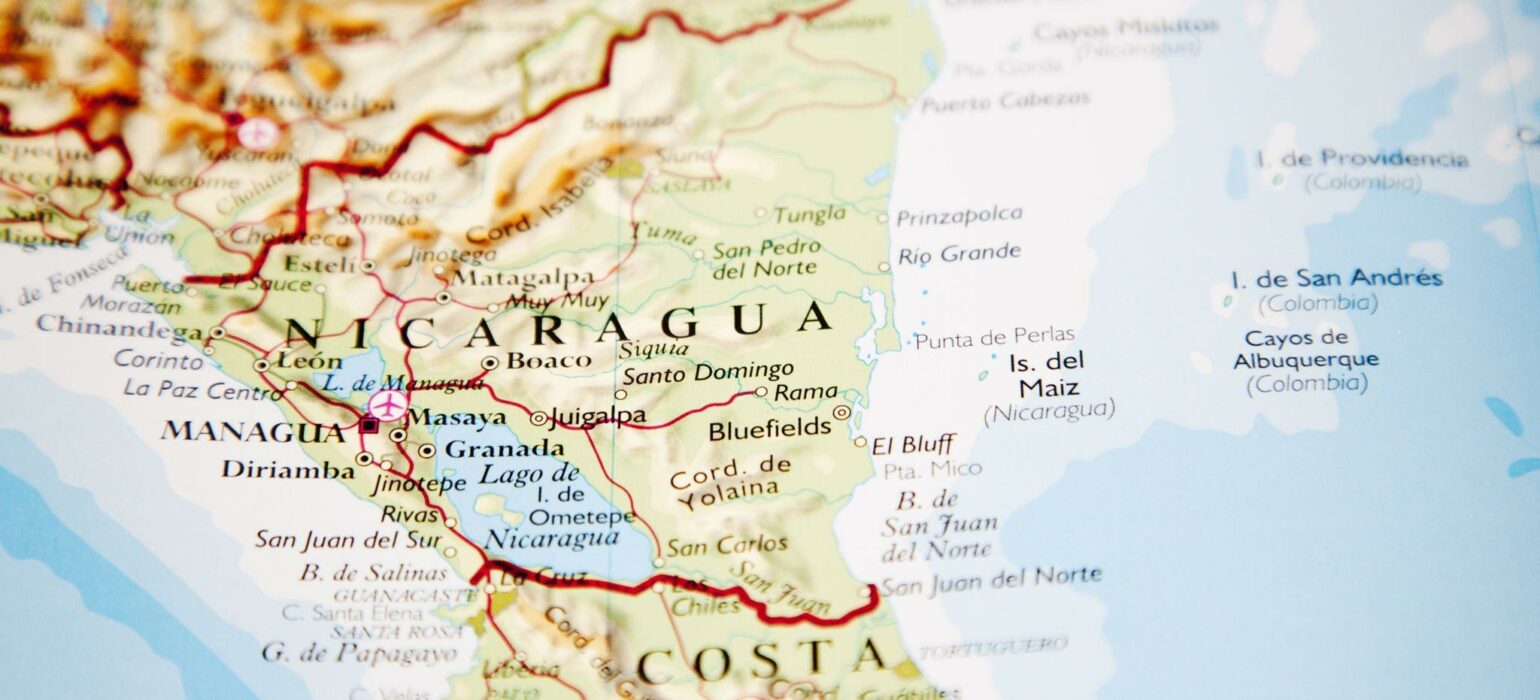 Feb 2, 2023
ENVÍOS A NICARAGUA DESDE MIAMI