Ship a Car from Florida to Puerto Rico in minimal time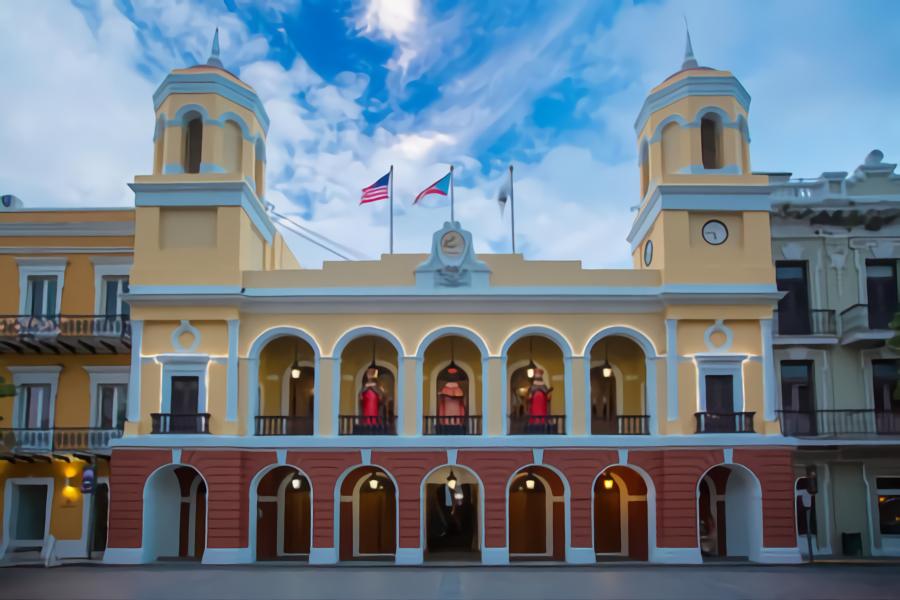 To ship a car from Florida to Puerto Rico, you have to go through a lengthy documentation process. The waiting time to take appointments from government agencies is also atrocious and can take more than two weeks. However, you won't have to face these complications with AES, as shipping to Latin America is our forte. Our bilingual agents in Puerto Rico will help get everything done in a minimal time, so you won't have to wait for customs clearance or take care of the paperwork involved with it.
An Overview of shipping a car from Florida to Puerto Rico
Famous for its waterfalls, mountainous landscape, tropical rainforest, and Spanish colonial architecture, Puerto Rico is a Caribbean Island and an unincorporated US territory.
San Juan is its capital and the largest city known for its beaches and hotel strips. All in all, the state has a thriving economy mainly driven by pharmaceuticals, textiles, real estate, finance, insurance, and tourism.
However, Puerto's economy is heavily dependent on the USA, and it receives federal economic assistance from the country. Also, the US has a majority foreign trade relationship with Puerto Rico, accounting for 43% of imports, including vehicles to the island. Anyone importing goods to the island will have to go through almost identical formalities, such as in the US. However, you must have all the required documents before your car can cross the border to Puerto Rico.
It is costly to buy cars on the island, $2000-$5000 more than in the US, so people who are Act 60 decree (a tax incentive for new residents) holders prefer to import or buy vehicles from other countries, such as from the US. Moreover, the currency used in Puerto Rico is the US dollar, so you won't have to worry about the currency exchange rate being applied to the shipping cost.
Popular Puerto Rico shipping destinations
San Juan Port
Located in the metropolitan area of San Juan, the capital of Puerto Rico, the Port of San Juan is the busiest port in the whole of Latin America. It includes multiple public, private passenger, and cargo facilities scattered across San Juan Bay.
Furthermore, the port of San Juan has access to major local routes and the Puerto Rico expressway, allowing for quick transportation of goods to the rest of the island.
Two cargo vessels can dock simultaneously at the seaport, whose general cargo facilities have the capacity to handle container shipping, RoRo, and oversized cargo easily.
Shipping methods for shipping a car from Florida to Puerto Rico
While shipping a car from Florida to Puerto Rico, it will be sent either from the Miami port or Jacksonville port, which shipping companies often use. It is always essential to look for a shipping company that is qualified and experienced in shipping to Latin America. When it comes to shipping methods, you have primarily two options.
RoRo shipping
This is the easiest and quickest method of transport for shipping a car from Florida to Puerto Rico. In addition, RoRo shipping is also cost-effective and is commonly adopted by shipping companies worldwide. The process will involve your vehicle being rolled on the ship's deck, tied, and then rolled off at the destination port.
You can also ship several cars of every size and weight, together with oversized cargo. However, you cannot send a non-operation vehicle with this shipping method. In addition, you cannot place any item inside your car if you are shipping to Puerto Rico.
Container shipping
If you are shipping an exotic or vintage car to Puerto Rico, then container shipping can also be a good choice as it can provide an extra security layer for your vehicle. Your vehicle will be packed in a container, which the shipping company offers in two sizes of 20ft or 40ft. The container will be placed via crane on the vessel bound to Puerto Rico. After reaching its destination, it will be offloaded from the deck. 
You can easily ship non-operational vehicles with this shipping method alongside any personal belongings or heavy machinery or equipment. However, if you wish to ship several cars, only 3-4 medium-sized vehicles can fit within a container. There are two more options as well in container shipping.
FCL or private container shipping
FCL (Full container load) or private container shipping involves paying for a full container to ship your car or goods overseas. With this shipping method, you'll have security as well as a private space for your belongings. However, this method is quite expensive, so if you are shipping a regular car, we would suggest using the RoRo method.
LCL or shared container shipping
LCL (Less than container load) or shared container shipping process involves splitting the container rent with other people. You would share the space with other people's belongings and would only be required to pay for yours while others would pay for theirs. This method is less costly; however, it requires more wait as the container needs to be filled before shipping to Puerto Rico. So if you are in a hurry, this method might not work for you.
How much does it cost to ship a car from Florida to Puerto Rico?
The cost of shipping a car overseas may depend upon multiple factors such as the route length, timeframe, shipping method, or size and weight of the vehicle. However, the average cost of importing a car would be from $1,100 to $3,300. Besides the transport charges, customs & duty would also be added to the overall shipping costs.
Customs & Duty, Puerto Rico
Many countries don't require foreigners to pay import taxes while shipping their vehicles or goods to that country. But Puerto Rican Customs claims a 5% excise tax on cars and a 6.6% import tax on all goods except food and medical supplies.
A 12.5% sales tax is also applicable. In addition, miscellaneous import fees may also be required for your vehicle as the tax rate is calculated based on the car's CIF value, weight, and age. You can also get specific import details on your car through Hacienda Centro de Servicios.
Preparing a car to ship from Florida to Puerto Rico
Before shipping a car from Florida to Puerto Rico, you must prepare your vehicle by checking on its brakes, fuel tank, and tires. The island's customs laws don't allow any item to be placed inside the car while shipping, except for a spare tire or jack. Your vehicle can be non-operational, but you cannot send a damaged one to Puerto Rico. Also, drain the gas tank, with only less than 1/4th of gas left behind.
If your car has a US driver's license, you won't need to get registered in Puerto Rico. However, if you are shipping a new vehicle, it must be registered within three days of its arrival. In addition, non-US residents who are tourists cannot keep their imported cars for more than one year in Puerto Rico.
Prohibitions and restrictions on shipping from Florida to Puerto Rico
As Puerto Rico comes under US territory, you can only ship your car or other belongings via US-based facilities. Furthermore, all vehicles must conform to US safety and emission standards. In addition, goods are checked by U.S. Customs and Border Protection, and their laws will apply to all imported goods in Puerto Rico. Other than that, there are other prohibitions and restrictions on importing items to Puerto Rico.
Prohibitions to imports in Puerto Rico include dried or canned meat, THC products, items manufactured in Iran, Cuba, Myanmar, Sudan, or any other US-sanctioned country. The Puerto Rican Customs also prohibit the import of dog and cat fur.
Restrictions to import into the country include tobacco products, alcohol, prescription drugs, electronics, and agricultural products, which may be exempted after permission from the relevant authorities.
You can also contact the Puerto Rican Embassy in the USA for the current customs information.
Required documents for shipping a car from Florida to Puerto Rico
Puerto Rican customs laws take the documentation process very seriously. Failure to produce the necessary documents can incur a fine or leave your vehicle or goods stuck at the customs. Here are some documents you need to import a car to Puerto Rico.
Original Bill of Lading,
Title of ownership,
Original Bill of Sale,
Department of Transportation Form HS-7,
Driver's License,
Registration,
Vehicle Appraisal,
Environmental Protection Agency Forms 3520-1, 3520-21,
EPA Permission letter for non-US residents.
What are the factors that can influence the shipping costs?
Multiple factors can cause a delay in the shipping process or raise the overall cost. We have mentioned some of them here.
Distance
The distance between ports of origin and destination countries also affects the shipping charges.
Fuel prices
Fluctuations in the price of petroleum in the international market can also increase the shipping cost.
Peak season
There is too much demand for imports in a peak season and not enough carriers or shipping methods available. Hence, it results in fewer shipping options to choose from and also causes an increase in the overall shipping costs.
How can AES make the shipping process to Puerto Rico hassle-free?
If you choose a company to ship your car from Florida to Puerto Rico, which just handles the shipping process, you will face many problems at the port. Moreover, you would have to bear the responsibility for everything. There is lengthy paperwork involved and Puerto Rican bureaucracy to manage if you handle the customs clearance process alone. Sometimes it could take even more than two weeks just to clear the paperwork. 
But Shipping a car from Florida to Puerto Rico need not become an inconvenience with the right shipping company. AES won't leave you to your own devices. Our company has already accomplished the milestone of shipping vehicles & oversized cargo to Latin America weekly. You wouldn't have to run from office to office or stand in a long line, waiting to clear your paperwork. Our bilingual agents are ever ready to clear your vehicle or oversized cargo at customs in minimal time.
You could also face transport problems outside San Juan, where the island's public infrastructure is not solid, and not many trucks go by. With AES, you wouldn't have to hire a means of local transport to deliver your vehicle or oversized cargo from the port to your home. With the help of our logistics partners in Puerto Rico, our company will provide your car and goods soundly and securely from the port to your doorstep.
We can also collect your vehicle from your prescribed location in Florida to deliver it to the port. All in all, AES aspires to provide a secure and comfortable shipping experience for its customers.
Frequently Asked Questions
Do I need to be present to pick up my car in Puerto Rico?
You don't have to be present to pick up the car from the port in Puerto Rico. However, whoever comes to collect the vehicle must be above 18 and have an ID, a copy of your Title of Ownership, and a notarized letter from you for permission.
On the other hand, you can also take the help of AES to deliver your vehicle or any other goods from the port to your door.
How much time will it take for a car to ship from Florida to Puerto Rico?
Keeping in mind the shipment delays that could happen and the distance between Florida and Puerto Rico, the average shipping time could be two weeks. However, an experienced shipping company would not let any unnecessary delay happen.
Other blog posts you might like
---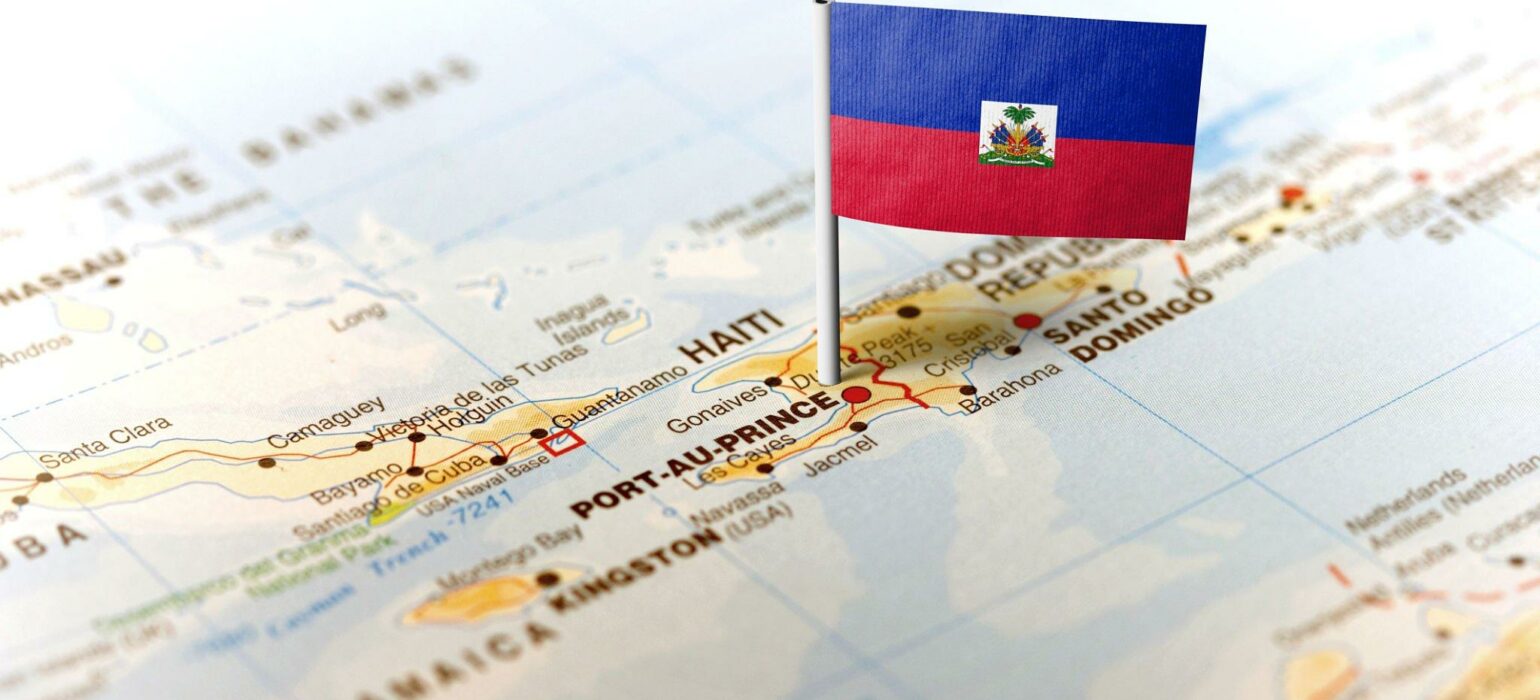 Feb 8, 2023
A Comprehensive Overview of Shipping Goods to Haiti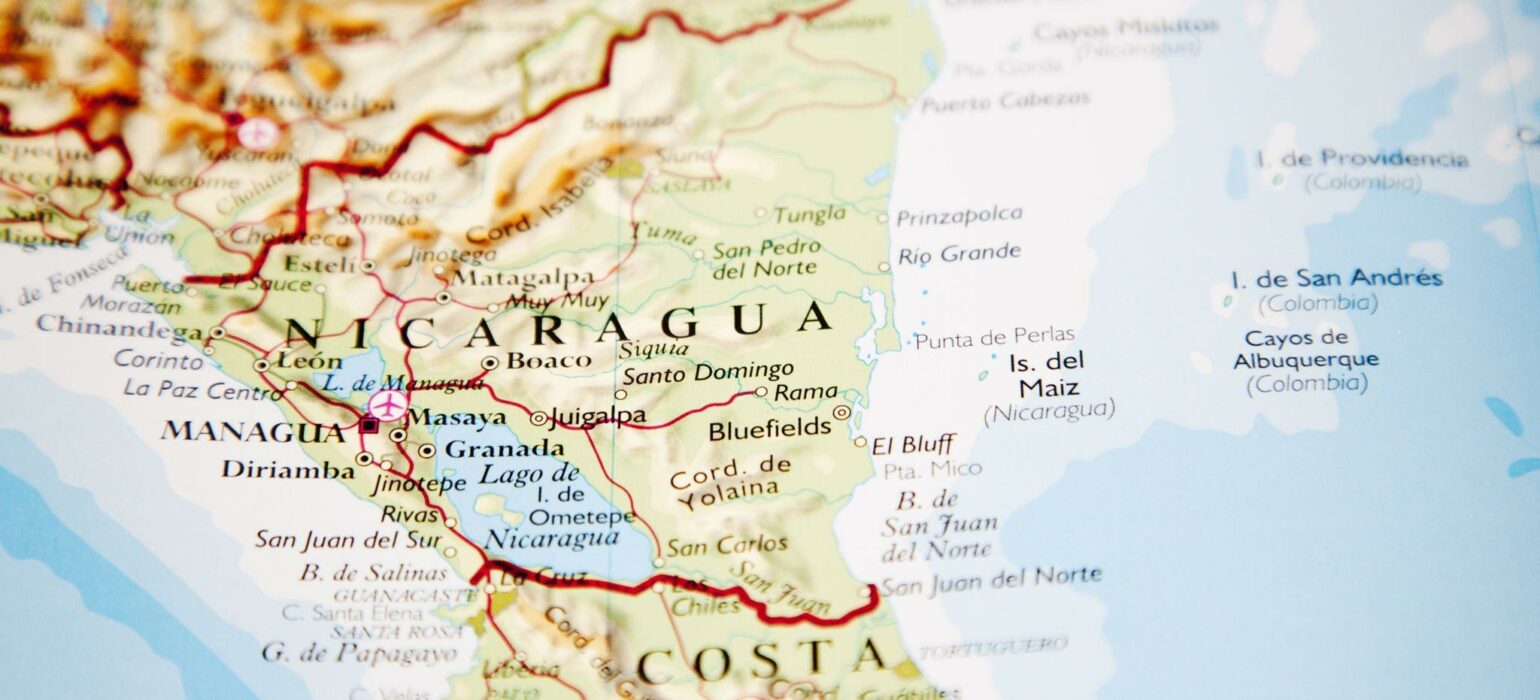 Feb 2, 2023
ENVÍOS A NICARAGUA DESDE MIAMI