Shipping A Car To Peru From The Us Is Easier Than You Think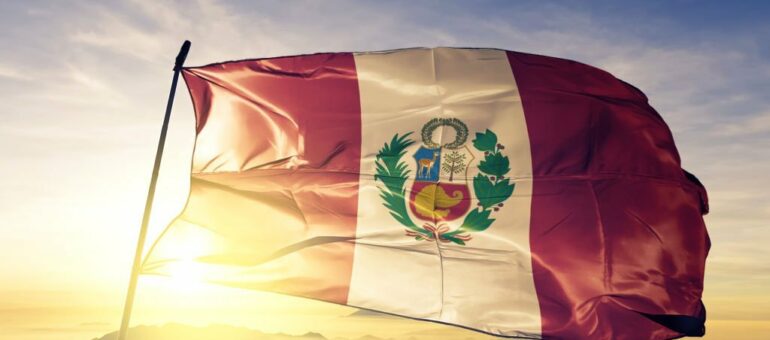 Shipping a car to Peru in 2022 can be quite challenging. Although it is a popular destination for importing vehicles, the country has one of the longest lists of prohibitions, restrictions, and the most strict custom laws in the world. However, AES will fulfill all your international shipping needs like extensive documentation and customs clearance. From handling the logistics and third-party transport companies to delivering your car to the last mile, our company will provide a secure medium.
Shipping from US to Peru: an overview
A country rich in culture, food and famous for its diverse landscapes and waterways, Peru is the third-largest country in South America. Having the fastest growing economy in the world, this country relies heavily on its export sector.
As Peru is a country consisting of rivers and lakes, there are more than 100 ports facilities available. It also has the longest West Coast sharing a border with the Pacific Ocean. So, it does not come as a surprise that Peru uses the sea route for almost 90% of the exports.
The US is the main and most important trading partner of Peru and after the implementation of PPTA (United States-Peru Trade Promotion Agreement) in 2009, imports have seen a boost in the country. So, the agreements between the two countries strive to lessen most of the tariffs. Moreover, 90% of the US agricultural goods enjoy tax exemption. Further, the government plans to remove the remaining tariffs by 2026.
Popular destinations for shipping cars & goods in Peru
Many major shipping ports make up the Peruvian port system out of which we have discussed the most popular one for shipping cars & heavy equipment:
Callao Port:
Situated in the commercial and industrial zone of Lima-Callao, it is the busiest port of South America. Callao seaport also holds the utmost importance regarding its storage capacity and loading and unloading of ships. A host to major US and British cruise lines, it addresses more than 43 million tons of cargo per year. Likewise, the port handles 20% of Peru's ocean freight as well.
Some other popular main ports scattered throughout Peru are:
Paita Port
Chimbote
Arequipa
Cusco
Huancayo
Iquitos
Lima
Pucallpa
Tacna
Trujillo
Chiclayo
Piura
Which methods could be used to ship a car from the US to Peru?
One of the first steps to take before shipping your car is to thoroughly check it for any protruding parts that could get damaged while shipping.
The next step is to choose the shipping method to transport your car. There are two methods the shipping companies use to ship vehicles & goods to Peru.
Here we have elaborated them for your convenience:
RoRo shipping:
Being the fastest and the most economical shipping method, companies use RoRo shipping to ship cars to Peru. In RoRo shipping your car would need to be driven on the vessel, tied securely, and then driven off after reaching Peru. Moreover, your vehicle should be in a functioning condition while using this mode of transportation so it is wise to have a little stopover at a mechanic for brake and wheel inspection.
Container shipping:
This method of shipping is the most secure and economical if you are seeking to ship your goods alongside your vehicle. Moreover, your car will be safely loaded in the container among other items, and then shipped to Peru. Apart from that, you can ship an average of 4 cars or heavy equipment and machinery as both 20ft and 40ft containers are usually offered by shipping companies. One of them will be leased to you depending upon the size of your vehicle or equipment to stow.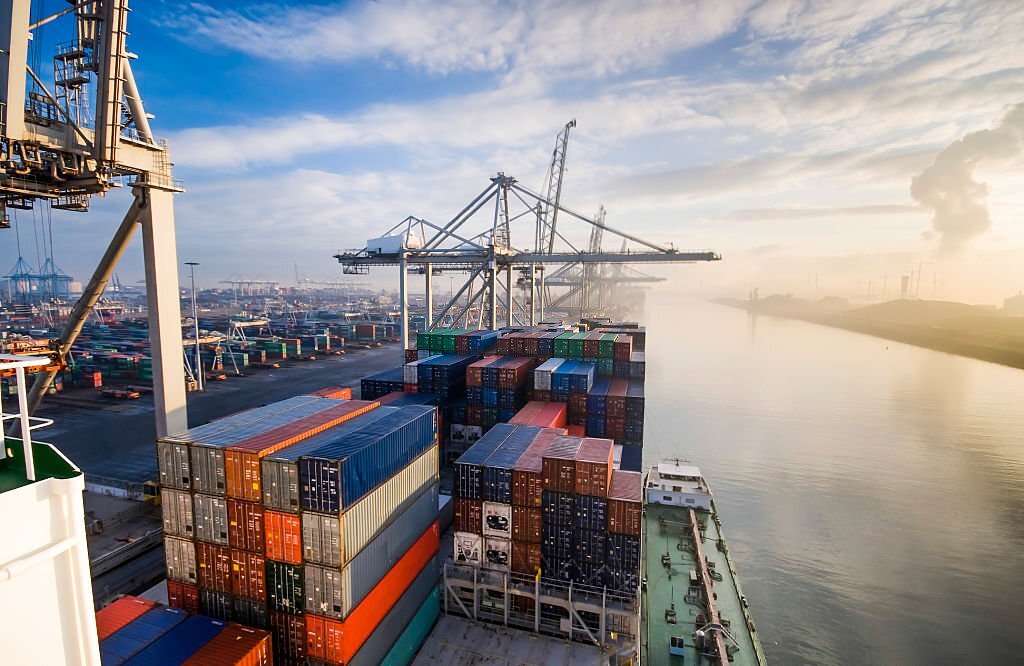 Besides, there are further two modes comprised of shipping:
Less Load Container (LCL):
If you are a little tight on budget and just want to ship your car using container shipping then LCL would be a wise choice of transportation. So, your vehicle would be sent in a container among other people's goods and you would only have to pay for the area your car and items will engage.
Full Load Container (FCL):
If you don't want to share the space with other people's goods and happen to have a luxury car then using FCL will lease you a container that you can use all by yourself. You would be able to send your vehicle and as many goods as you want alongside it.
Some of Peru's ports accept both RoRo and container shipping while others will offer service for one out of both. You must check with your shipping company to make a decision on which port will suit your shipping requirements.
What is the average cost of shipping a car to Peru?
Shipping costs can vary due to certain factors but the average cost of shipping a car from the US to Peru ranges between $2000 to $4500.
The taxes for shipping a car to Peru will include a 10% CIF tax, 45% GST on new cars, a CIF of 30%, and 86% GST on used cars. Import value of the car plus an inspection will cost a further $300-$400.
What are the factors that can affect shipping costs and delivery times?
While their demand is rising, many factors could cause a delay in shipment or an increase in shipping costs.
We have listed them below:
The time it will take for a ship to leave its origin port matters a lot like in container shipping until the container is not filled, your shipment cannot leave the origin port.
The higher the duty & customs of a country it will add up in the shipping cost.
Shipping costs will vary if there are fluctuations in the international oil market.
Hurricanes or bad weather can cause a delay in shipment.
The heavier the goods and the bigger your vehicle is it will occupy more space which will, in turn, raise the cost of shipping.
What are the requirements for shipping a car to Peru?
When it comes to shipping cars or goods to Peru you must consider the restrictions or prohibitions imposed on certain items in the country. Also being aware of the requirements & documentation necessary to ship your vehicle will benefit you in the long run.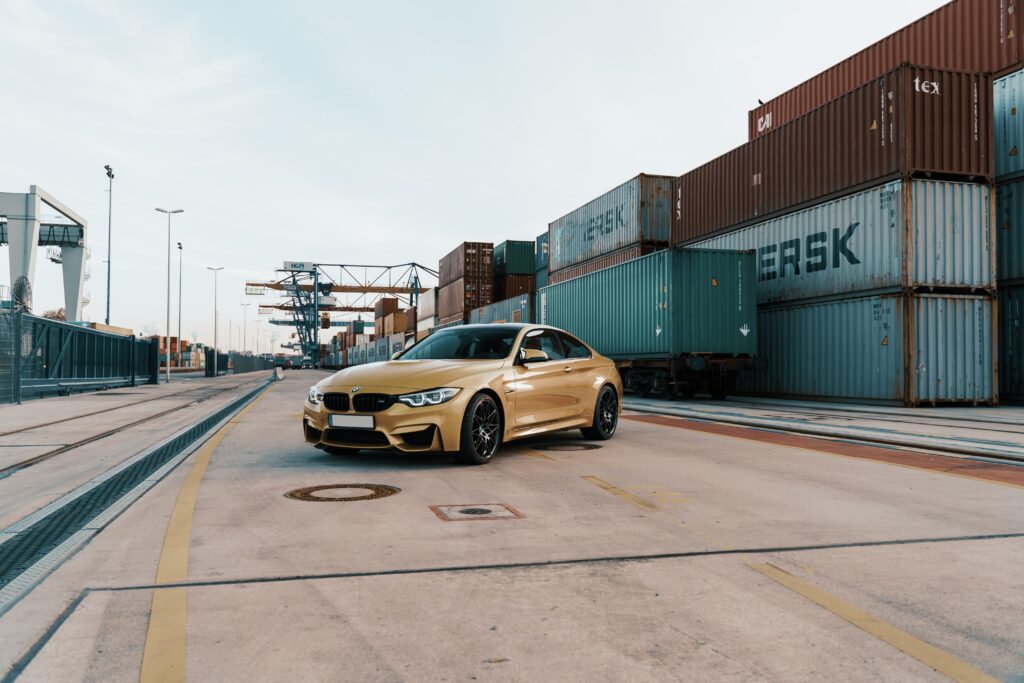 Here we have mentioned certain requirements to import vehicles in Peru:
Preparing your vehicle before shipment to Peru:
You must ensure that your vehicle is a right-hand drive.
The car should not be older than 5 years and have no more than 50,000 miles on it.
The vehicle must pass an emission test.
The vehicle fuel tank must be drained of all gas and only 1/4th should be left remaining.
Your vehicle must not be damaged or non-functional.
Restricted import of goods in Peru:
Some items have certain limitations on their import in Peru which happens to have a long list of restricted items. Importing them into the country needs special permission or consent letters like alcohol which will need DIGESA or DIGEMID.
Machine parts would need an invoice with technical descriptions of each part. Computer software or hardware will be inspected at Peru customs and will need a declaration form. Duties on licensed software may also apply.
Cosmetics will need an invoice and a description of their use and brand name. Medications will need permission from DIGEMID prescription by the Peruvian doctor
Items like jewelry, toiletries, etc under $2000 need an invoice listing the value of items and also proof that you have been living outside Peru for more than 13 months.
Prohibitions on shipping goods to Peru:
It is essential to adhere to each country's strict conditions regarding imports in case your goods get rejected at customs.
Some of the prohibitions of shipping to Peru include asbestos, a carcinogenic causing group of minerals, combustible materials, hazardous chemicals, firearms, preloved clothing, used car parts, artificial sweeteners, and vitamin supplements.
Documentation required for shipping a car to Peru:
You must provide your shipping company with original documents of your vehicle and attested copies. Here's a precise list of documentation required for shipping your car to Peru:
Identification of your vehicle.
Registration certificate of the vehicle.
Title of ownership.
For new vehicles, an inspection report is necessary to provide.
For used vehicles, there is a need for a second verification report.
Approval of Emission Inspection provided by the Ministry of Transport.
A Commercial Invoice.
Bill of Lading.
Certificate of Gas Emissions.
Technical Certificate.
Auto Insurance Proof.
Why choose AES to ship your goods & vehicles from the US to Peru?
Buying vehicles in Peru is quite expensive, so more people are resorting to importing them from the USA. There are more than 25 ports in Peru, identifying the one which suits your shipping needs can become a nuisance if you are unfamiliar with the country's regulations. Fortunately, with AES and its decades of shipping experience, the process need not be daunting for you.
We have mentioned some reasons below which makes us the premier service provider in shipping overseas:
Shipping oversized cargo to Peru:
Shipping cargo to Peru can be a complicated and time-consuming process. To make it uncomplicated, you would need the help of an experienced international shipping company. Luckily, with a customer-centric approach, AES is always endeavoring to fulfill your shipping needs. Be it shipping mining apparatus or machinery parts, we have vast experience in handling heavy equipment and cargo through the fastest routes. Furthermore, with our top-notch shipment and tracking service, you need not feel any trepidation about losing your cargo.
Reasonable prices of shipping:
AES offers the best nominal rates in the market for shipping your vehicle or goods. We strive to provide the finest customized solution to your shipping needs and have no upfront charges or hidden costs. Our team of professionals will check all the requirements of shipping your cargo and will provide you with a fair quote.
If you want to inquire about shipping a car to Peru, feel free to contact us. Our sales team is here around the clock to help you.
FAQs
How long will it take a car to reach Peru from the US through the sea route?
If nothing is causing a delay in the shipment then it will take around 4 weeks for your shipment to reach Peru from the US.
Do I need to buy marine insurance for shipping a car to Peru?
We usually recommend buying marine insurance because in case of a hurricane or accidental damage to your vehicle you can claim its value.
Can I ship some goods in my vehicle to Peru?
While other countries may allow placing some items in your car while shipping it from the US. But Peru's regulations forbid storing anything inside the car.
The cost to ship a car overseas depends on various factors including the shipping distance, type of vehicle, mode of shipping, and shipping season. So, you have to consider these factors before getting a quote for international car shipping.
Other blog posts you might like
---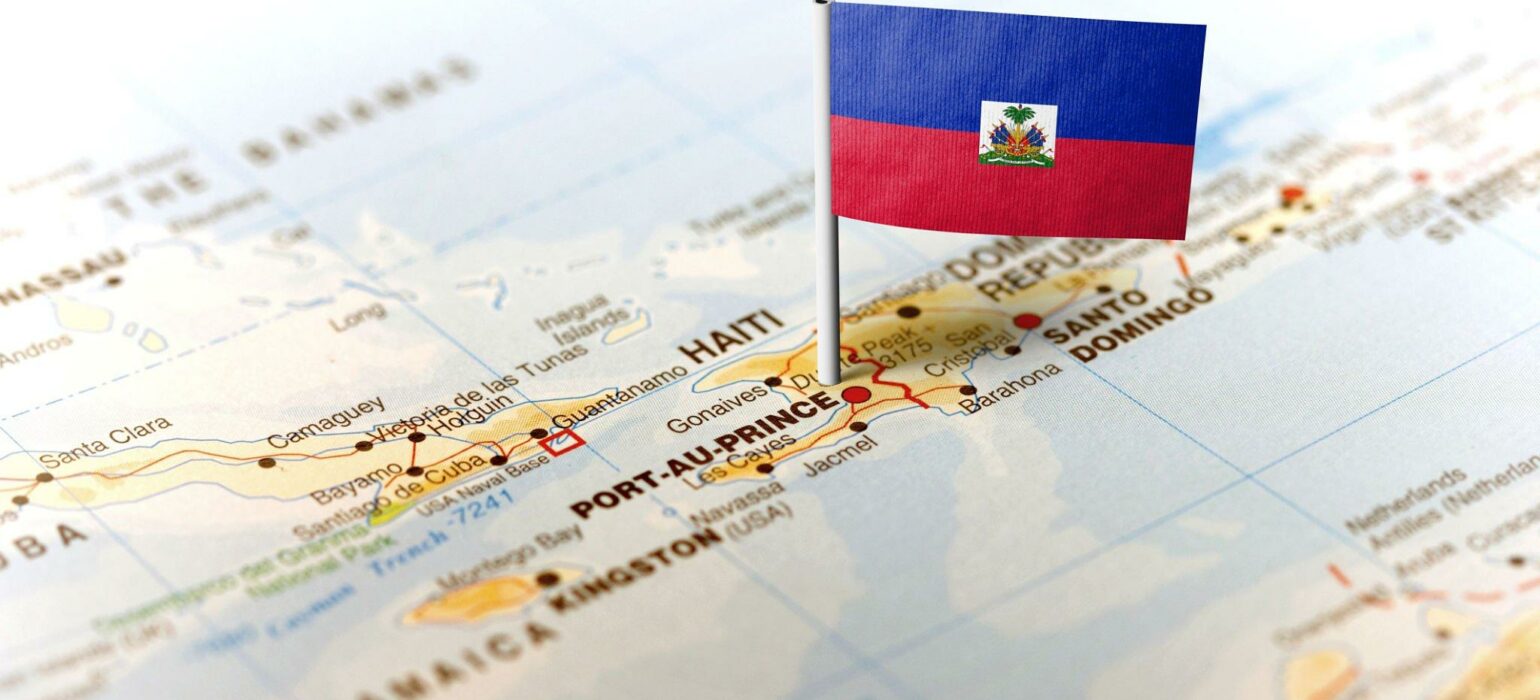 Feb 8, 2023
A Comprehensive Overview of Shipping Goods to Haiti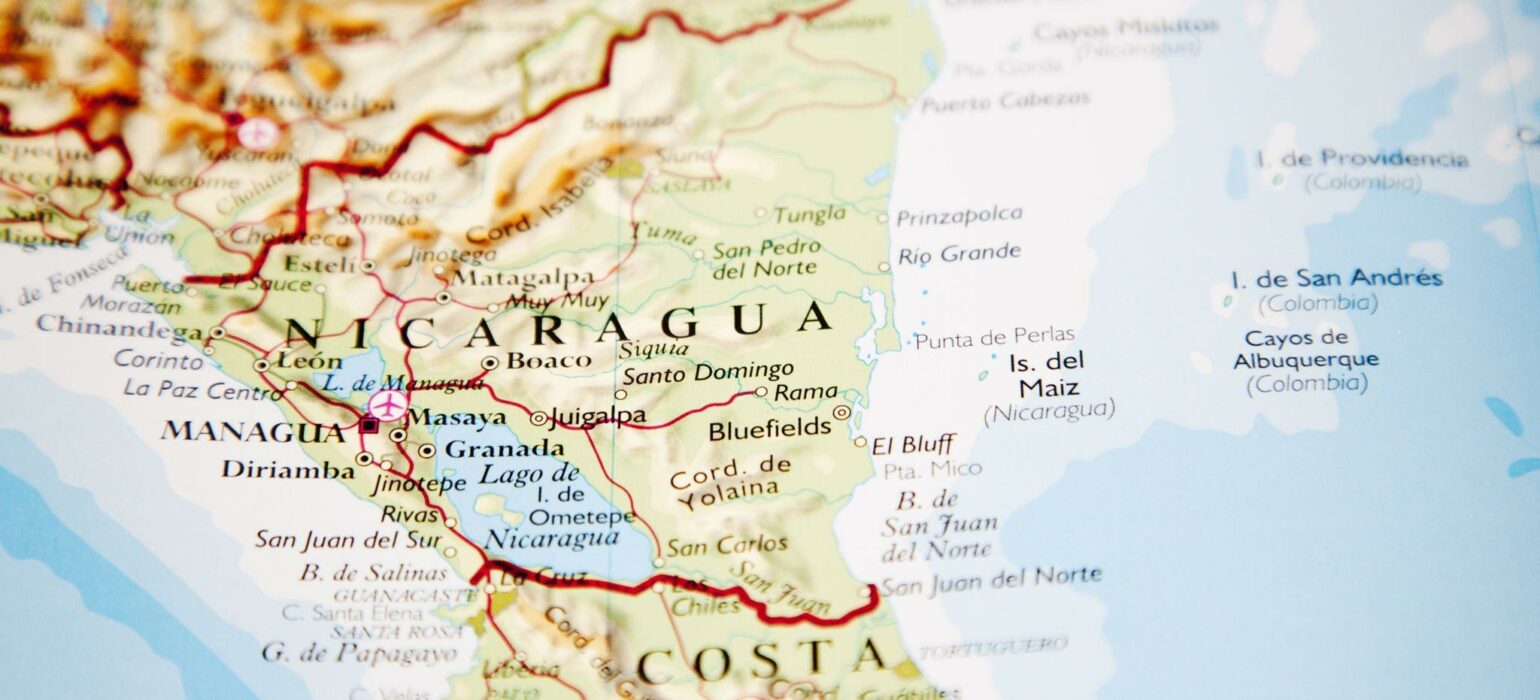 Feb 2, 2023
ENVÍOS A NICARAGUA DESDE MIAMI