Shipping Chile: Move your cars to Chile from US with AES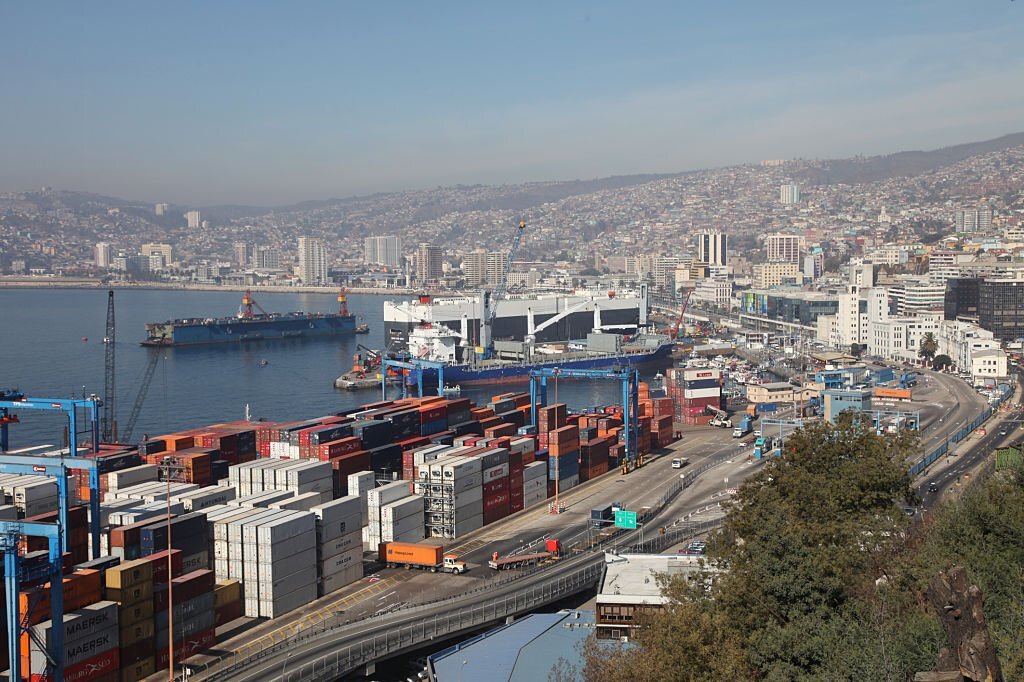 Shipping to Latin America, specifically Chile, can be challenging as the country has one of the most complicated and confusing customs laws. Moreover, the customs laws are also subject to change, so you need to be aware of the current status. But with AES, you won't need to make any effort as we will guide you through every step of the shipping process to save your time and cost. From dealing with customs clearance, handling oversized cargo, and providing live tracking we have your back.
Car shipping to Chile: An Overview
Located along a long and narrow strip of land that stretches across South America's West Coast for more than 2700 miles, Chile consists of a subtropical climate, a desert, and an arctic tundra region. The country has a booming economy, per capita income, and a GDP of $294.2 billion as of 2019. It ranks as the 30th most prosperous and competitive country globally and one of the highest in Latin America.
Also renowned for the production of wine, Chile's economy heavily relies on agriculture, forestry, mining, and fishing industries. The country has a Free Trade Partnership (FTA) with the US, which came into effect on 1st January 2004. A large portion of the USA's export to Chile includes heavy machinery and vehicles.
The principal capital of Chile is Santiago, the political, economic, and social hub of the country and home to many multinational corporations.
Popular shipping destinations in Chile
Chile has many popular shipping destinations that receive goods from almost all seaports in the US. You can ship your vehicle and goods from any port near your area.
Situated close to Santiago, the Port of San Antonio in Chile is the 13th busiest port and has the eighth-largest throughput in all of Latin America. In 2019, it handled 1.71 million TEUs of container volume.
Other than the Port of San Antonio, Chile has equally important seaports that can handle both RoRo and Container shipping. They are:
Valparaíso
Punta Arenas
Iquique
Arica
Antofagasta
Methods for car shipping to Chile from the US
Chile has various main ports that support RoRo and container shipping. However, you need to contact a shipping company that can deliver your vehicle and goods to all ports of Chile. They will also advise you which port is best for RoRo and which is for container shipping.
RoRo shipping
RoRo shipping is the most affordable and quickest method for shipping as many cars and heavy machinery as you want to Chile at once. Your vehicles will be tied securely on the ship's deck bound for Chile and then rolled off once it reaches your destination port. Though, your car must be functional to use this shipping method. You can also place some goods in the car, but they must comply with the customs laws of Chile.
If you wish to ship a luxury car and want an extra layer of security for it, you have a choice to choose other shipping methods.
Container shipping
Though a little more expensive than RoRo, container shipping could be a good choice for shipping vehicles and goods. The shipping company usually offers both 20ft and 40ft containers. You can choose one according to the bulk and weight of your vehicles and goods. Container shipping will also provide an extra layer of security as your items and cars will be secure inside a container. There are two more methods of container shipping.
FCL or private container shipping
FCL (Full Container Load) or private container shipping works by allotting a full container for your exclusive use. But you can send as many luxury goods and vehicles as will fit inside the container. FCL can also be relatively more expensive than RoRo, but it is the best shipping method when it comes to providing security for your luxury goods.
LCL or shared container shipping
LCL (Less than Container Load) or shared container shipping method includes sharing a container with other people's vehicles and goods. However, you'll only be required to pay the cost of space that your car and items will occupy. Hence, it is way more economical than other shipping methods. However, it may take some time for your can and items to reach Chile, as the container needs to be filled before the ship can embark on its journey.
Cost of car shipping to Chile from the US
The cost of car shipping Chile from the US depends upon the method of shipping you'll choose, its availability, marine insurance, import taxes, and the size and weight of your vehicle and goods. However, the average cost of shipping a car through RoRo to Chile is $3,100 and $3200 via container shipping.
The shipping cost will also include customs clearance fees, and you may have to pay additional charges for emission control processes in both the US and Chile.
Customs & Duty
Chilean customs uses the average value of items plus their CIF value to calculate duties on imports, and it has one of the nominal 6% over CIF value applied on non-FTA products. As of 1st January 2015, there is no tariff on FTA goods.
Import taxes on used vehicles in Chile tend to be on the higher side. Duties of approximately 27% will apply to the import of used cars in Chile if the owner is a returning resident and has stayed abroad for at least one year.
On the other hand, returning citizens are free of taxes up to $5,000 depending upon their period of stay abroad.
Six to12 months: $500
1 to 5 years: $3,000
More than five years: $500
Only 1% of duty over CIF value is applied.
Used goods are valued according to the new current value of similar goods, with a 10% discount per year of use which could go up to 70% in discount.
Preparing your car for Chile shipping
Before car shipping Chile, you need to take care of certain things to prepare your car for shipping. Besides documentation, your vehicle must also be functional for shipping, mainly if you use RoRo shipping.
Your vehicle must clear the non-emission test in both the US and Chile, and you should check with your mechanic once to make your car fully functional. In addition, the gas tank must only be 1/4th full before shipping.
If your vehicle has a lien, you must have written authorization from your lien holder and also consult with Title 19 of the U.S. Code of Federal Regulations, which refers to these specifications. Also, book your shipping in advance at least 72 days before to get affordable rates on shipping.
Documents required for car shipping to Chile
Your documentation must be authentic, valid, and come up to what is exactly required by Chilean customs in order to clear your vehicle and goods. The documents you'll require for car shipping to Chile are:
Original invoice.
Bill of lading.
Driver's license.
Emissions test certificate.
Title of ownership with no liens.
Vehicle identification certificate.
International Police Certificate.
Cost certificate & tax receipt.
Copy of passport.
Proof of residency in Chile.
Travel certificate showing inbound and outbound travel dates.
Non-citizen work visa valid for at least one year.
Prohibitions and restrictions on car shipping to Chile
Chile may not have a long list of restrictions; however, the country is very concerned about importing certain items.
Non-FTA products are subject to inspection at customs and will incur taxes as well. A non-emission certificate is necessary, and without it, no vehicle will be allowed entry into the country. In addition, only left-hand cars are allowed in the country.
Further restrictions include alcohol, of which import of up to 2.5 liters is duty-free. In addition, the import of firearms for hunting will require a special permit.
Prohibitions to imports include used cars and tires unless the vehicle is imported by a returning citizen or diplomat in Chile. Moreover, the returning citizen must be staying abroad for at least one year to be able to import a used vehicle from the same country.
It is advisable to contact your shipping company and the Chilean Embassy for further information; otherwise, failure to comply with customs regulations of Chile can result in incurring heavy taxes or penalties.
Factors influencing the cost of shipping to Chile
Many factors can raise the cost of car shipping to Chile from the US. Some are controllable, whereas others are not. So you need to keep them in mind before car shipping to Chile. Some of them are:
Method of shipping
Choosing a shipping method depends upon its availability and the functionality of your vehicle. So, if you select the container transportation method, it may increase the shipping cost.
Peak season
Peak seasons may reduce the availability of carriers due to the high demand for shipping. For instance, the availability of containers decreases between August to September and January to February due to the higher demand for container shipping.
Door-to-port
Arranging for transportation that can pick your vehicle from your house to the origin port will increase the overall shipping cost and more so if you are shipping a fleet of cars.
Expedited shipping
If you wish your car shipment reaches Chile sooner, it may increase the overall shipping cost. So, we suggest booking your shipment in advance.
Why choose AES for car shipping to Chile from the US?
Car Shipping Chile can become a hassle if you fail to comply with the Chilean customs rules & regulations due to a lack of knowledge. Your shipment may be barred from entering the country, or it will incur a bevy of huge taxes and penalties.
However, car shipping to Chile is no longer complicated and challenging with AES. With a shipping experience covering 126 years, our company specializes in providing insured transportation for a cargo of every size, from heavy machinery to a fleet of vehicles. Here are the benefits you'll be getting if you choose us:
Shipping at scale
No destination is impossible for us to reach. Our worldwide freight partners ship to the whole of Latin America and will provide you with a seamless shipping experience with live mobile tracking.
Customs clearance
Our Spanish-speaking agents in Chile will take care of your customs clearance process without any unnecessary delay. Moreover, you'll receive automated updates from the customs office about your customs process.
Handling documentation
You can also leave the documentation to us; our team will handle it according to the Chilean customs requirement. We will ensure a proper check and balance in order to avoid any unnecessary costs due to incorrect customs declarations.
FAQs
Can I ship a used car to Chile from the US?
You cannot ship a used car to Chile unless you are a returning citizen with the proof of at least one year's stay abroad. Otherwise, non-citizens are prohibited from shipping used vehicles to Chile. Failure to do so will result in incurring heavy taxes.
How much time will it take to ship a car to Chile from the US?
The time it will take for your vehicle to reach Chile depends upon the distance between origin and destination port and weather. However, if there are no unnecessary delays in the journey, your shipment will take only two to three weeks to reach Chile.
The cost to ship a car overseas depends on multiple factors including shipping distance, type and size of car, customs charges, mode of shipping, and shipping season. Contact us to get a custom quote now!
Other blog posts you might like
---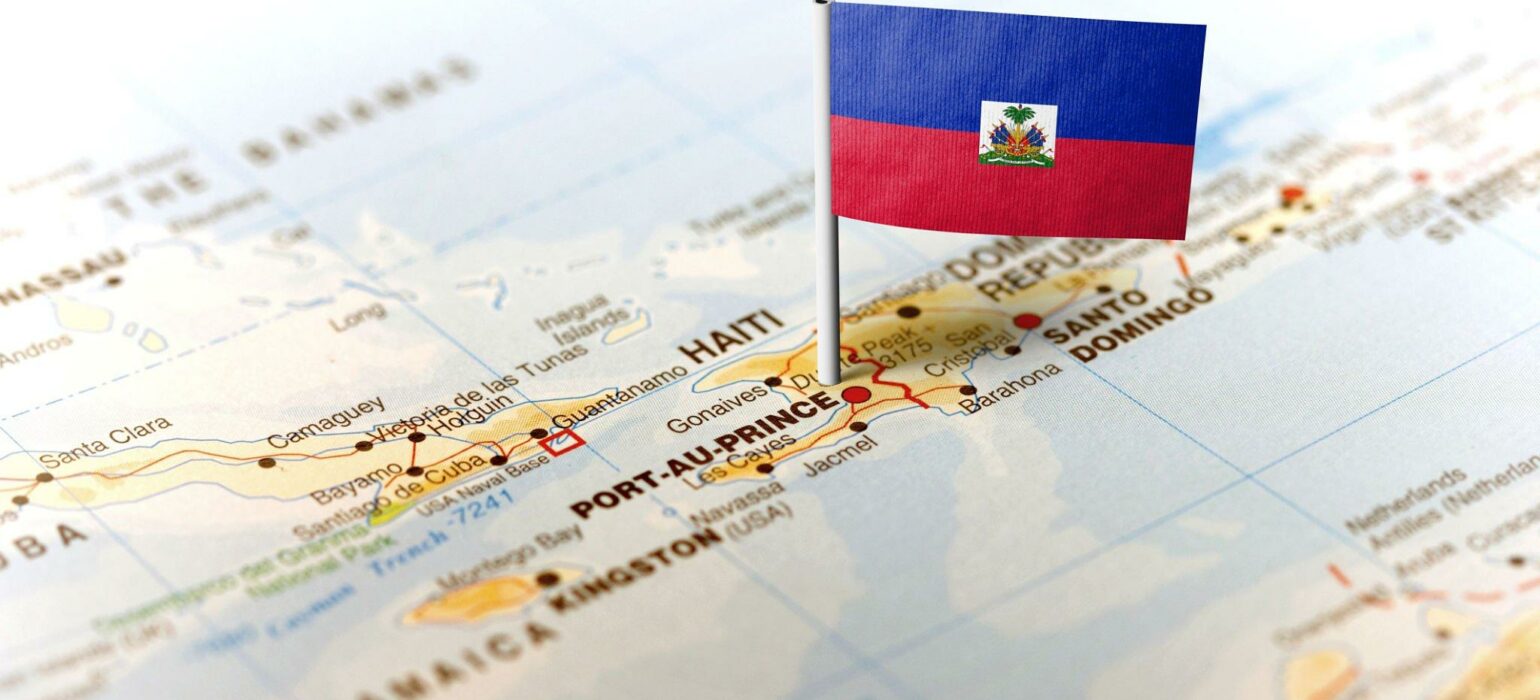 Feb 8, 2023
A Comprehensive Overview of Shipping Goods to Haiti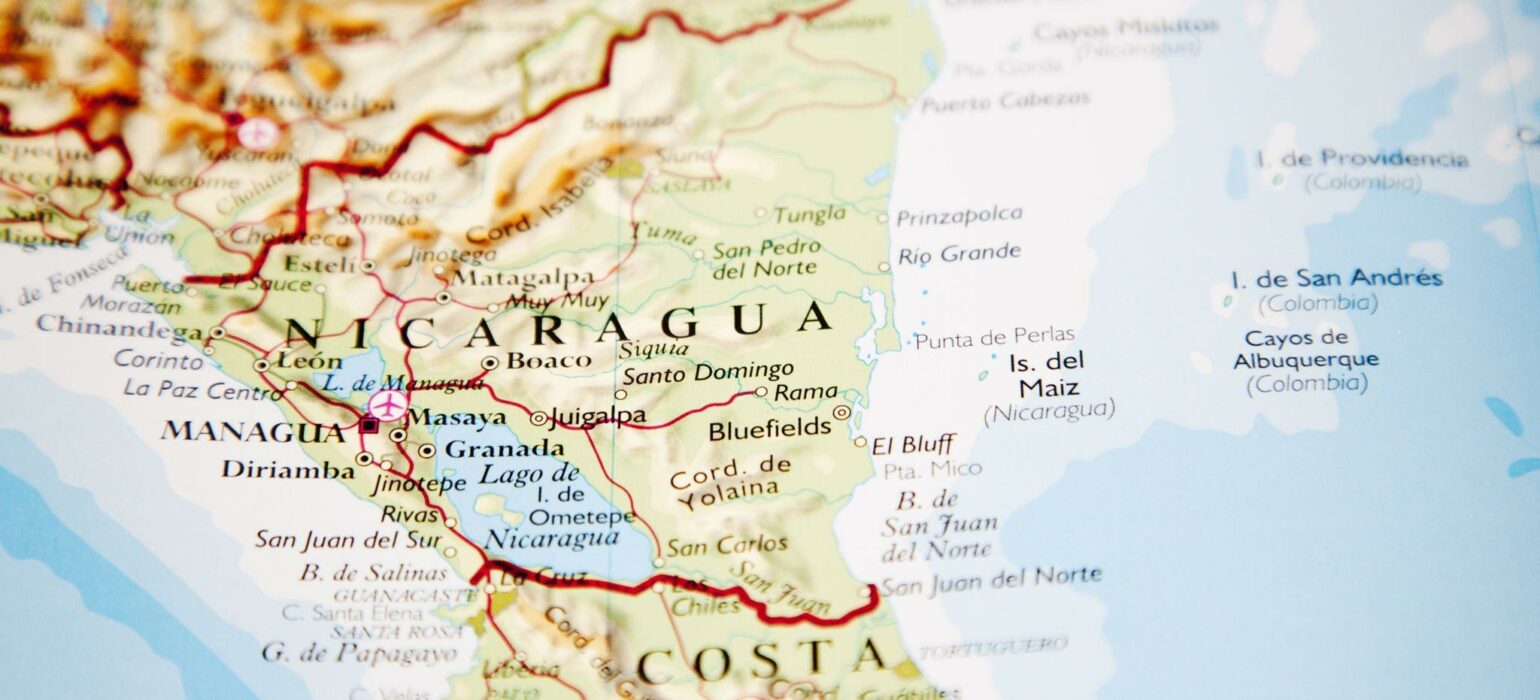 Feb 2, 2023
ENVÍOS A NICARAGUA DESDE MIAMI