Shipping Container to Europe – A Comprehensive Guide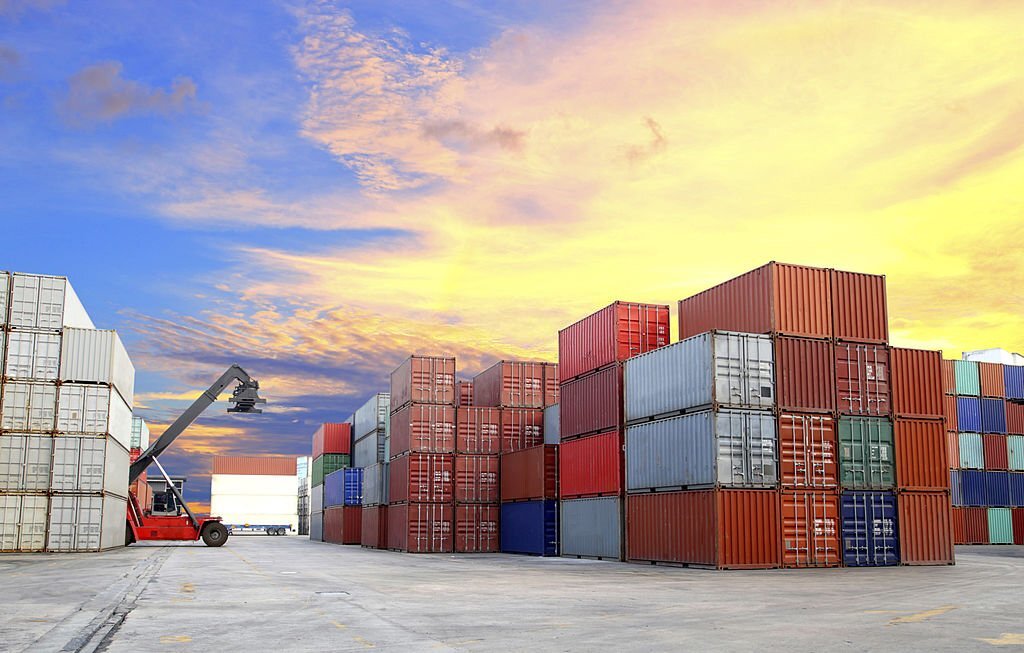 If you are thinking about shipping container to Europe from the USA, you'll need to take into account many factors. Variables such as your container shipping method, costs, preparation, documentation, customs tariffs, and insurance will affect your shipping charges. In addition, choosing a reliable shipping company will also reflect on your transportation expenses. For 126 years, AES has been a part of the logistics industry, handling shipments to and fro from Europe. Our company supports the transportation of vehicles, heavy equipment, boats, and machinery from anywhere in the USA. To learn how to send containers to Europe, read our article below.
Shipping container to Europe: An Overview
Shipping containers from Europe to the USA and vice versa is the most secure way of transporting vehicles, goods, and machinery. As it involves enclosing the cargo in a metal box, your items are protected against theft and outside elements.
Although the cost of container shipping is higher than RoRo, another popular international shipping method, the additional cost is worth the protection. It is also the best option for transporting fragile products overseas.
How to ship a container to Europe from the USA?
International container shipping services usually offer two standard sizes of containers for shipping to Europe from the USA. You can choose between 20ft and 40ft of containers based on the number, size, and weight of your items.
When shipping to Europe, your cargo will depart from a US port that is nearest to you. You'll have to consult with your shipping company whether the European port where you want to ship goods supports container shipping.
Measurements of standard containers
A 20ft container can typically hold the contents of a 3-bedroom house while a 40ft container can carry items of a 3-4 bedroom house. Here are the dimensions and capacity of 20ft and 40ft containers:
| | | |
| --- | --- | --- |
| Dimensions and Capacity | 20-ft Container | 40ft Container |
| Outer Length/ft | 20ft | 40ft |
| Outer Width/ft | 8ft | 8ft |
| Outer Height/ft | 8ft 6in | 8ft 6in |
| Inside Length/ft | 19ft 4in | 39ft 5in |
| Inside Width/ft | 7ft 9in | 7ft 9in |
| Inside Height/ft | 7ft 10in | 7ft 10in |
| Capacity/cbm | 33.13cbm | 67.6cbm |
Container shipping methods
There are two more options for container shipping. Full Container Load and Less than Container Load shipping. Depending on the volume of goods you wish to ship to Europe, you can opt for FCL or LCL.
LCL
LCL is the most cost-effective way of sending a container to Europe. If you are shipping smaller amounts of goods, for example, the items of a one-bedroom apartment, LCL makes for an ideal transportation method.
Your shipping company will put together your cargo with other shippers in the same container bound for Europe. So, you'll only have to pay for the space, not the entire container. However, the main drawback of LCL is that you may receive your goods a bit late because the ship will only begin its journey when the container fills up.
FCL
If you have a copious amount of items to ship, FCL is an ideal container shipping method. Shipping companies also advise that sending cargo over 15cbm is more economical with FCL than LCL.
With this option, you'll also receive goods faster. However, FCL is expensive as you'll be paying for the exclusive use of the whole container. But if your cargo includes vintage cars or luxury items and you wish to receive goods early, the price difference is worth it.
How much does shipping containers to Europe cost?
Shipping containers to Europe and vice versa involves many factors affecting the overall shipping rates. For instance, shipping a container to France will have a different shipping rate than transporting it to the UK. You'll have to get an estimate from your container shipping service provider.
Here are some cost examples of shipping a container to popular ports of Europe in a 20ft and 40ft container:
| | | |
| --- | --- | --- |
| Destination Port | 20-ft Container | 40-ft Container |
| Sydney, AUS | $2,894 | $3,910 |
| Dublin, IRE | $2,196 | $2,744 |
| Montreal, CAN | $2,133 | $2,829 |
| Hamburg, GER | $1,693 | $2,152 |
| Barcelona, ESP | $2,612 | $3,407 |
How are container shipping costs calculated?
Shipping companies usually use several factors to calculate their shipping rates. Here they are:
Shipment method
Your mode of transport will determine the shipping costs. For instance, if you choose LCL for container shipping, it will cost you less than FCL. However, if you are sending lots of items, FCL can be more cost-effective.
Weight and dimensions of goods
Regarding ocean freight, the dimensions and weight of your cargo will contribute to the shipping charges. The larger and heavier your goods will be, the more it will cost you to send them to Europe.
Irregular items will also take up more space in a container, so you may have to rent more than one container, increasing your transportation expenses.
Distance
If you are shipping to a distant European country, it will naturally bump up your shipping costs. Your transportation company will calculate the container shipping costs per nautical mile. So the larger the distance, the more expensive it will be to ship your goods to Europe.
Peak season
Like any logistics industry, ocean shipping also has high and low-demand seasons. During the peak season, generally between August and September, and January and February, container shipping is very much in demand.
So there is less availability of carriers and containers. To compensate for that fact, container shipping rates are higher than usual.
Other shipping costs
Other than the above factors, there are many variables that you must consider while shipping containers to Europe from the USA and vice versa.
Custom tariffs
Custom tariffs will vary in each country of Europe and are subject to change. These taxes and duties are out of your control, as you'll have to pay them at any cost. You may also have to pay additional charges, such as terminal handling and port service fees.
These charges will also vary from port to port, so you'll also have to ask your shipping company about them. We suggest declaring every item you are shipping to Europe and not importing anything your destination country prohibits.
Inspection fees
Due to advanced electronic scanning, it's rare to inspect a container at European ports physically. However, for security reasons, if the customs staff finds it necessary to open the container, you'll have to bear inspection charges in this scenario.
Generate Rate Increase (GRI)
A General Rate Increase (GRI) is an expected increase in base shipping rates during the high-demand season. GRI rates cover the growing costs faced by carriers, and they increase once a month.
When the demand is high, GRI is high, and when the demand is low, GRI also falls. Therefore, it is important to ensure whether your cargo shipping date falls before or after the new GRI, as this will significantly impact your shipping costs.
Inland transport expenses
You'll have to be specific about your shipping needs while choosing a container shipping service, as you may not want to deal with inland logistics yourself. If you want door-to-door services, make sure to check with your shipping company whether they offer only port-to-port services or door-to-door services.
In many cases arranging for inland transport can be expensive. But your shipping company may offer door-to-door services as part of the quote, making your entire shipment affordable.
Quarantine charges
In many European countries, customs check your cargo for pests and contamination. They may inspect unclean or dirty furniture or equipment. This inspection will incur a quarantine fee.
If you import something the destination country prohibits, you'll incur double taxes or a penalty. Therefore, it's essential to ask your shipping company or contact the destination country's Embassy in the USA to learn about the current customs rules.
Will you need container shipping insurance?
While container shipping is contemplatively safer than other transportation methods, you can never be sure all the time. Buying container shipping insurance is not customary. But in case there is damage to your cargo during the transit, you'll lose your items and will have to face monetary loss.
Therefore, buying container shipping insurance is best to protect your entire cargo. If your items suffered from any kind of damage during the transit, you'd be able to recover the value of your goods. Moreover, shipping insurance isn't based on the weight and volume of your cargo. Rather than it covers the monetary value of your items.
What paperwork will you require for shipping a container?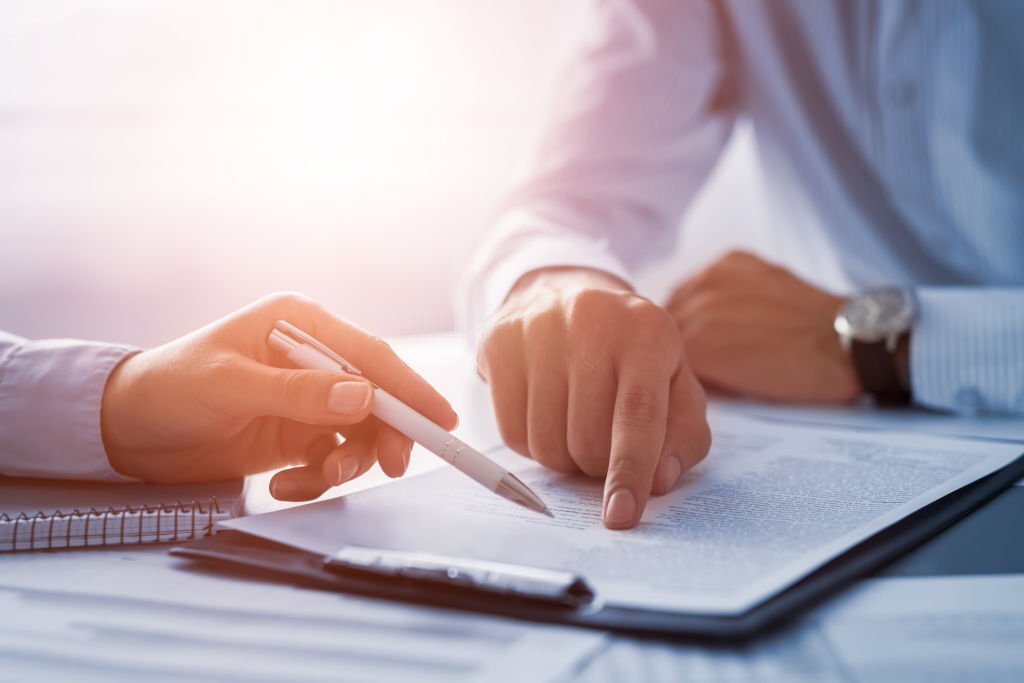 Before shipping a container to Europe, you'll have to prepare your paperwork for specific items like vehicles, personal effects, household items, etc. Your information should be correct before submitting the documents at the US and destination country's customs.
If your destination country restricts the entry of certain items, you may have to ask for a permission letter from relevant authorities. Standard paperwork includes the following:
ID and Passport.
Import License.
Driving License.
Title of Ownership.
Invoice.
Packing List.
Bill of Lading.
Conclusion
Whether you are shipping containers to Europe individually or for business reasons, there are certain things you must consider. Pack your items well, choose a shipment method and prepare the necessary documentation to avoid customs delays.
In addition, consider factors such as shipping method, peak season, weight and size of your cargo, and customs fees. Lastly, search for a reliable shipping company. You can also opt for marine insurance and door-to-door services for secure transit.
Luckily AES offers both as part of your shipping quote. As an international shipping company with decades of experience transporting containers to and fro from Europe, we can provide you with a smooth sailing experience.
Our pricing is affordable and transparent, and we never ask for huge upfront deposits. Besides, we can also customize container shipping to choose your transportation requirements. Visit our website to get a free estimate for container shipping to Europe.
Frequently Asked Questions
Your shipping expenses for transporting a car overseas will depend on your chosen shipping method and the time of year when you are shipping. It will also depend on the dimensions and weight of the cargo, international fuel price, and the distance between the origin and destination ports.
How much can a shipping container carry?
A 20ft container has 33 cubic meters of capacity and can carry items of a three-bedroom house. On the other hand, a 40ft container has 67 cubic meters of space and can hold items from a three or more-bedroom home.
Should I choose air freight or ocean freight?
Generally speaking, it depends on your budget and how fast you want your delivery. Air freight is quick but is not ideal for sending too much heavy equipment overseas. It is also costly.
In contrast, ocean freight is slower but way cheaper than air freight. Besides, if you want quick delivery in ocean freight, you can choose FCL and book the shipment at least 72 days in advance.
How much does it cost to ship a container overseas?
Excluding all the factors that can increase the shipping price, on average, it will cost you around $1300 to $3000 to ship a container overseas.
Other blog posts you might like
---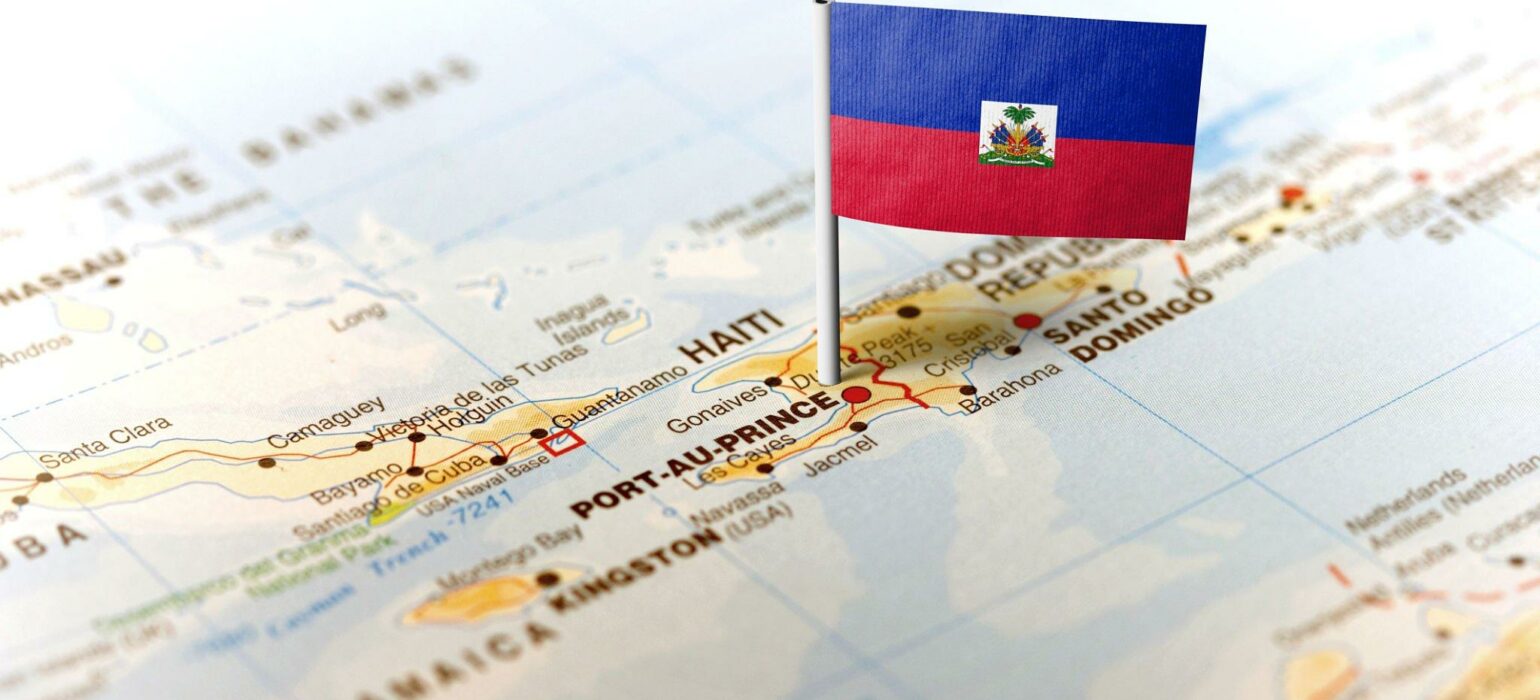 Feb 8, 2023
A Comprehensive Overview of Shipping Goods to Haiti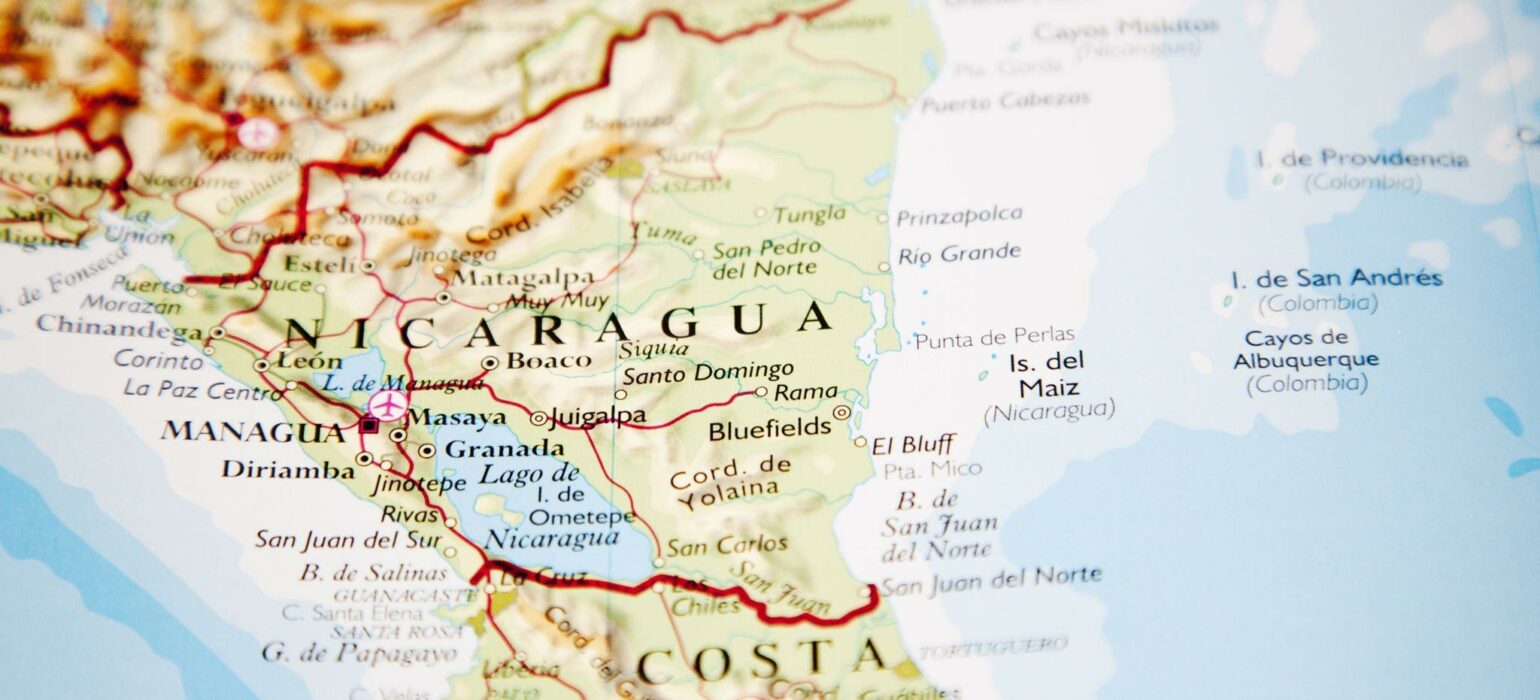 Feb 2, 2023
ENVÍOS A NICARAGUA DESDE MIAMI