Shipping Container To Puerto Rico is Hassle-free with AES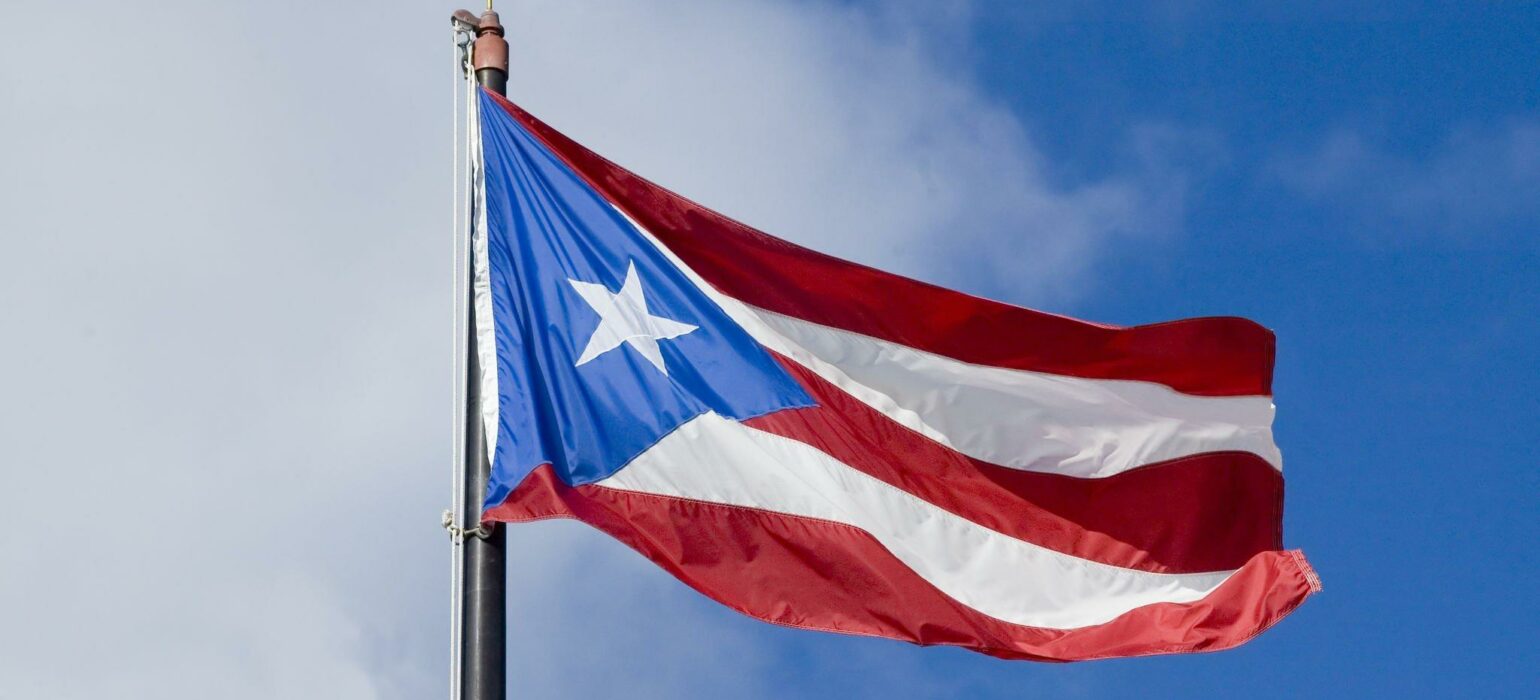 Shipping to Latin America comes with its share of complexities and additional costs. But unless you can understand the custom rules, factors that affect shipping rates, and restrictions regarding imports, it can prove to be challenging. Shipping container to Puerto Rico is no exception. But AES can be a game changer for you in such a case. Our shipping solution is not only affordable but is meant to improve our customer's shipping experience. Here, we share a complete breakdown of the vital information for shipping your cargo to Puerto Rico.
Shipping container to Puerto Rico: An Overview
Located southeast of Florida, Miami, Puerto Rico, is a Caribbean Island and unincorporated territory of the USA. It has a competitive economy, primarily relying on pharmaceuticals, textiles, petrochemicals, tourism, insurance, and real estate.
The chief exports of Puerto Rico are computers, electronics, chemicals, and food products. Its major imports include vehicles, transportation parts, petroleum, and coal. By far, the USA is the most significant trade partner of Puerto Rico, with the island's trade facilitated by its inclusion in the US customs.
San Juan is Puerto Rico's capital and largest city. It is also the island's financial, commercial, and tourism hub. The Port of San Juan is the island's major seaport located in the metropolitan area of San Juan. It facilitates both passenger and cargo ships, handling 9,600,000t of cargo and 1,830,000TEU annually.
How to ship a container to Puerto Rico?
A shipping container provides additional security to your goods by protecting them from theft and outside elements during transit. It is also the best shipping method, especially if you want to ship goods alongside your vehicle or are shipping a luxury or fragile items. 
Shipping companies usually offer two container sizes. 20ft and 40ft. Both come with different prices that will reflect your overall shipping costs.
There are two options for shipping containers to Puerto Rico. You can choose between FCL and LCL container shipping according to your budget and convenience.
Full Container Load (FCL)
Full Container Load shipping works by leasing an entire container to ship your goods to Puerto Rico. This method is a perfect choice for shipping luxury or vintage vehicles. Moreover, you can transport as many cars and goods as can fit inside the container.
But FCL is expensive as the entire container is for your exclusive use. Though we believe the money is worth your peace of mind.
Less than Container Load (LCL)
Less than Container Load works by sharing the container and its rent with other shippers. This method is cheaper than FCL as you'll only pay the share of container rent for the space your goods occupy. If you are on a budget and wish to ship household items and regular cars, LCL is a good choice.
However, LCL comes with a downside. You may face late delivery of your cargo as the ship will only embark on its journey after the container fills. However, we recommend booking your shipment 72 days in advance to avoid inconvenience.
What is the cost of a shipping container to Puerto Rico?
The cost of container shipping to Puerto Rico depends on various factors such as the distance between ports, peak season, shipping method, etc. So, the overall shipping cost is always an estimate and can vary.
Below is the price table for container shipping from popular cities in the US to San Juan:
| | | |
| --- | --- | --- |
| Port Cities | 20ft Container | 40ft Container |
| Los Angeles-San Juan | $1,556 | $2,085 |
| Houston, TX-San Juan | $2,532 | $4,660 |
| Jacksonville-San Juan | $3,847 | $107,896 |
| Dallas-San Juan | $4,102 | $5,049 |
| Miami-San Juan | $5,417 | $106,853 |
Customs duty & tax
As Puerto Rico comes under the US territory, there are no customs duties on the goods imported from the US. Nonetheless, all imports from the US are subject to an excise tax which differs depending on the value of goods. But most items adhere to an 11.5% excise tax. Also, a 12.5% sales tax is applicable on all goods.
Furthermore, vehicles are also subject to an excise tax depending on their type and age. But expect to pay not less than 5% of your car's worth. The el Departamento de Hacienda de Puerto Rico directly collects the import tax.
How to prepare for shipping containers to Puerto Rico?
Before shipping containers to Puerto Rico, you must prepare your goods and vehicles properly to prevent damage during transit. In addition, cross-check while preparing the necessary paperwork, fill in the current information and avoid importing prohibited items to Puerto Rico.
These steps are essential to avoid incurring taxes or penalties. Moreover, seal and pack your goods tightly, adjust packaging size, and empty your vehicle's gas tank until it is only 1/4th fill.
Restrictions and prohibitions to shipping a container to Puerto Rico
All countries have specific customs, rules, and regulations that shippers must adhere to when importing goods. These rules include prohibited items that you absolutely cannot ship and restricted goods that need an authorization letter or permit to import.
If you are shipping containers to Puerto Rico, you must first check the list of prohibited and restricted items by contacting your shipping company. Or the Puerto Rican Embassy in the US can also help you with the latest customs rules and regulations.
Prohibited imports to Puerto Rico include knives, illicit drugs, hemp and ivory products, carpets of Iranian origin, and obscene material. Restrictions to shipping include prescription drugs, animal products, textiles, chemicals, and alcohol.
There are no restrictions regarding the age of imported cars in Puerto Rico. However, registering older cars is expensive. Moreover, you'll have to obtain a local driving license.
The Puerto Rican govt doesn't allow driving cars with a regular US license for more than three days of paying an excise tax. With that being said, there are no restrictions on the import of right-hand drives in Puerto Rico.
Documentation required for container shipping to Puerto Rico
In case of wrong information or incomplete paperwork, Puerto Rican customs can hold your cargo or bar it from entering the island. Here are the standard documents you'll need: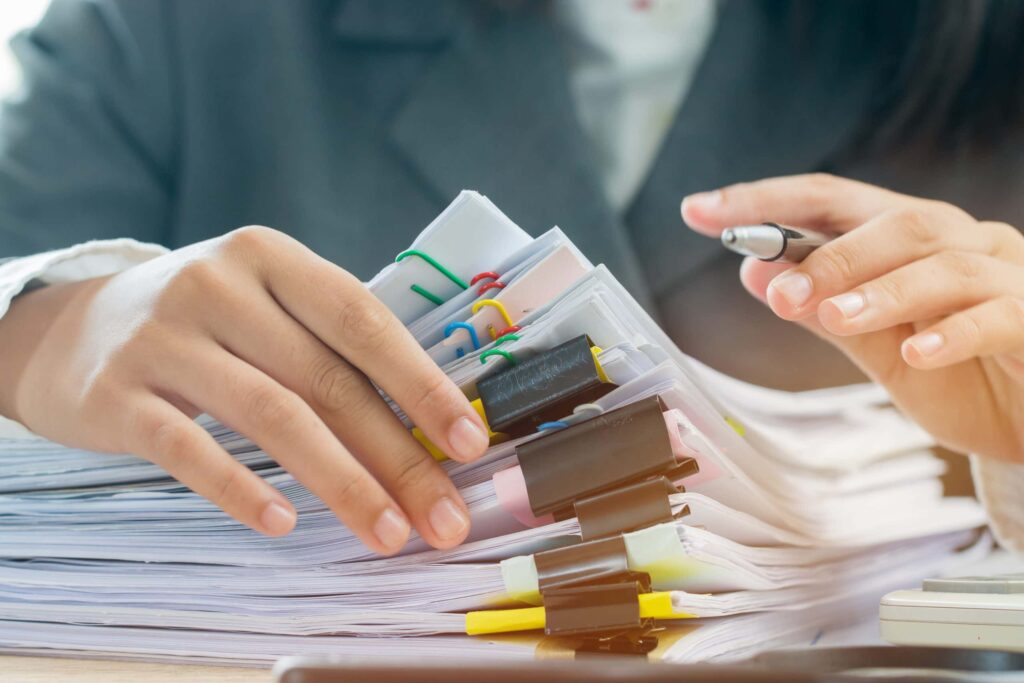 Bill of Lading.
Original Invoice.
ID and Passport.
Driving License.
Vehicle Registration Certificate.
Title of Ownership
Packing List.
Tax-Exemption Certificate If Applicable.
Goods Description.
Social Security Card or Taxpayer Identification Number.
Proof of Excise Tax.
Factors affecting container shipping rates to Puerto Rico
Here are the factors that can increase the rates of shipping containers to Puerto Rico:
Shipping method
The method you choose to ship a container to Puerto Rico will also impact your shipping price. For instance, if you select FCL, it will incur more cost as you are leasing an entire container. Whereas in LCL, you'll share the transportation charges with other shippers so that the shipping cost will be less than FCL.
Cargo size and weight
Large and heavier vehicles and items with irregular sizes occupy more space inside a container. If your goods don't fit, you'll have to lease another container, adding more expenses to your shipping costs.
Distance
Generally, shipping companies charge the transportation cost per nautical mile. So, the larger distance between the port of origin and destination equates to a higher shipping price. Also, routes that are not popular or easily accessible incur higher shipping costs.
Peak season
Shipping costs will also vary depending on the demand and availability of containers and carriers. Between August to September and January to February, there is usually high demand for containers, increasing the shipping rates.
Door-to-port
The door-to-port services are additional costs that solely depend on your desire to schedule a pickup for your cargo. If you are able to drop it off at the origin port, you'll save on these extra costs. However, if you have a hectic schedule or are shipping multiple cars, door-to-port services can actually save your logistics costs.
Conclusion
In a nutshell, international shipping is a complicated process that requires preparing and handling essential paperwork for customs clearance. There are also many rules to follow as each country has its own regulations. If you are shipping containers to Puerto Rico, you'll have to find a reliable and experienced shipping company.
Although this island comes under US territory, you can fall victim to misguidance if you are unfamiliar with the shipping process. But a professional shipping company like AES can save you from the hassle of booking a carrier and scheduling delivery on your own.
We offer multiple container shipping options for you to choose from. Our experts will guide and help you submit the proper documentation to clear the customs clearance process without unnecessary delay.
We can also arrange a door-to-port pick-up for you if you are busy or have a large number of goods or vehicles to ship. Our first priority is providing a shipping experience that gives you complete peace of mind. Contact us to book your shipment today!
Frequently Asked Questions
How much to ship a container to Puerto Rico?
The cost of shipping containers to Puerto Rico can vary depending on the distance between ports and which container shipping method you choose. For instance, FCL will cost you more than LCL as you'll have to pay for renting the entire container for your exclusive use.
Besides, the container size will also impact the shipping costs. A 20ft container will be much cheaper to rent than a 40ft container.
How long will a shipping container take to reach Puerto Rico from the US?
The time it will take for your goods to reach Puerto Rico from the US depends on the peak season. If there is a high demand for shipping containers, you may face shipping delays. Furthermore, the distance between the origin and destination port will also affect the shipping time.
The larger the distance between the ports, the more time it will take for delivery. For example, the closest port to San Juan is Florida. So, a shipment from Florida will take around two weeks to reach the port of San Juan.
Local transportation and customs clearance can also take additional time. But with good coordination between local and maritime transport, you'll receive your cargo in less time.
When is the best time to ship a container to Puerto Rico?
The best time to ship containers from the US to Puerto Rico is during the low season. It's the time when there is less demand for containers and carriers. You'll get more container shipping options to choose from, and the shipping rates will also be lower. The low season lies between March to July.
Can I ship a financed car to Puerto Rico?
You can ship your financed car to Puerto Rico, provided you have the required paperwork. The documentation you'll need is a permission letter from the lien holder, a notarized car title, and a shipper export declaration form.
What kinds of goods can a container ship to Puerto Rico?
You can ship anything from vehicles to machinery, heavy equipment, household goods, and personal effects to Puerto Rico in a container. However, you'll need to check the import prohibitions and restrictions list to avoid shipping items whose import is banned.
Other blog posts you might like
---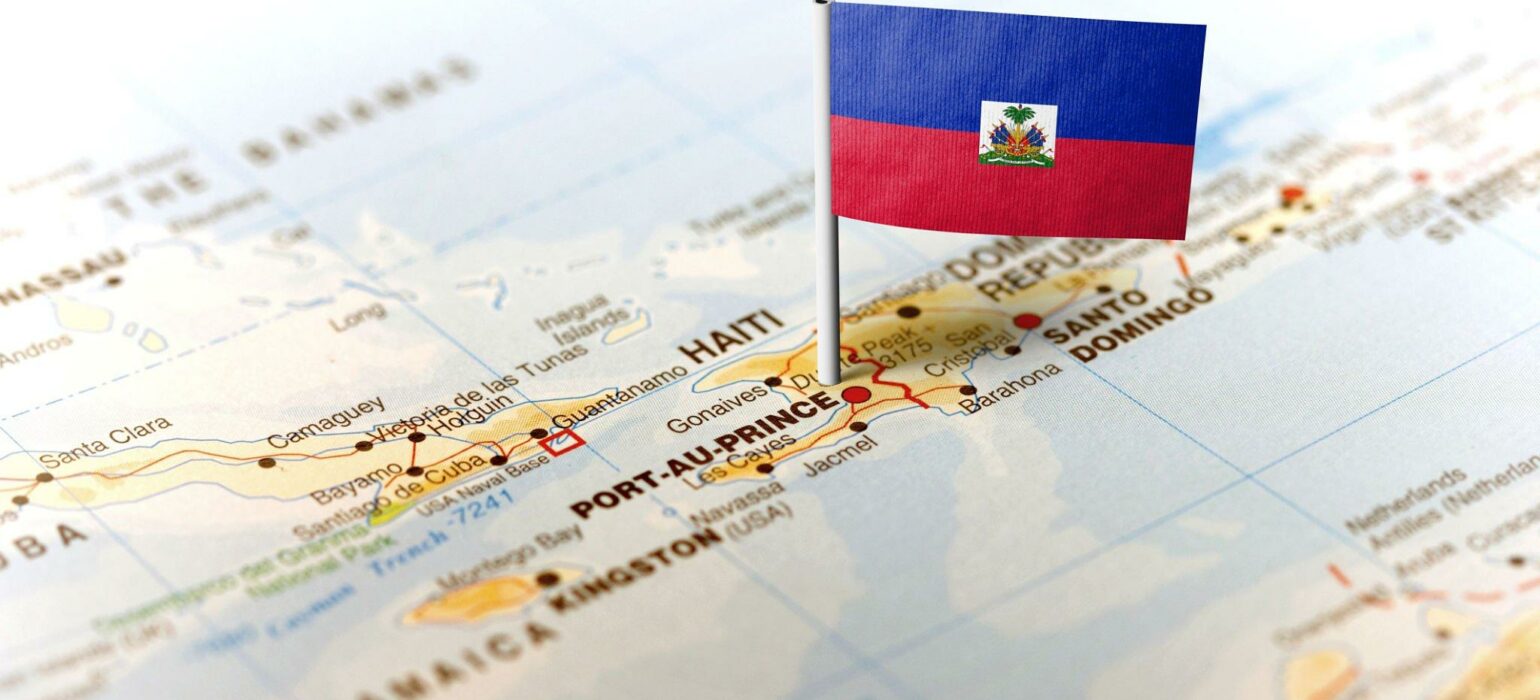 Feb 8, 2023
A Comprehensive Overview of Shipping Goods to Haiti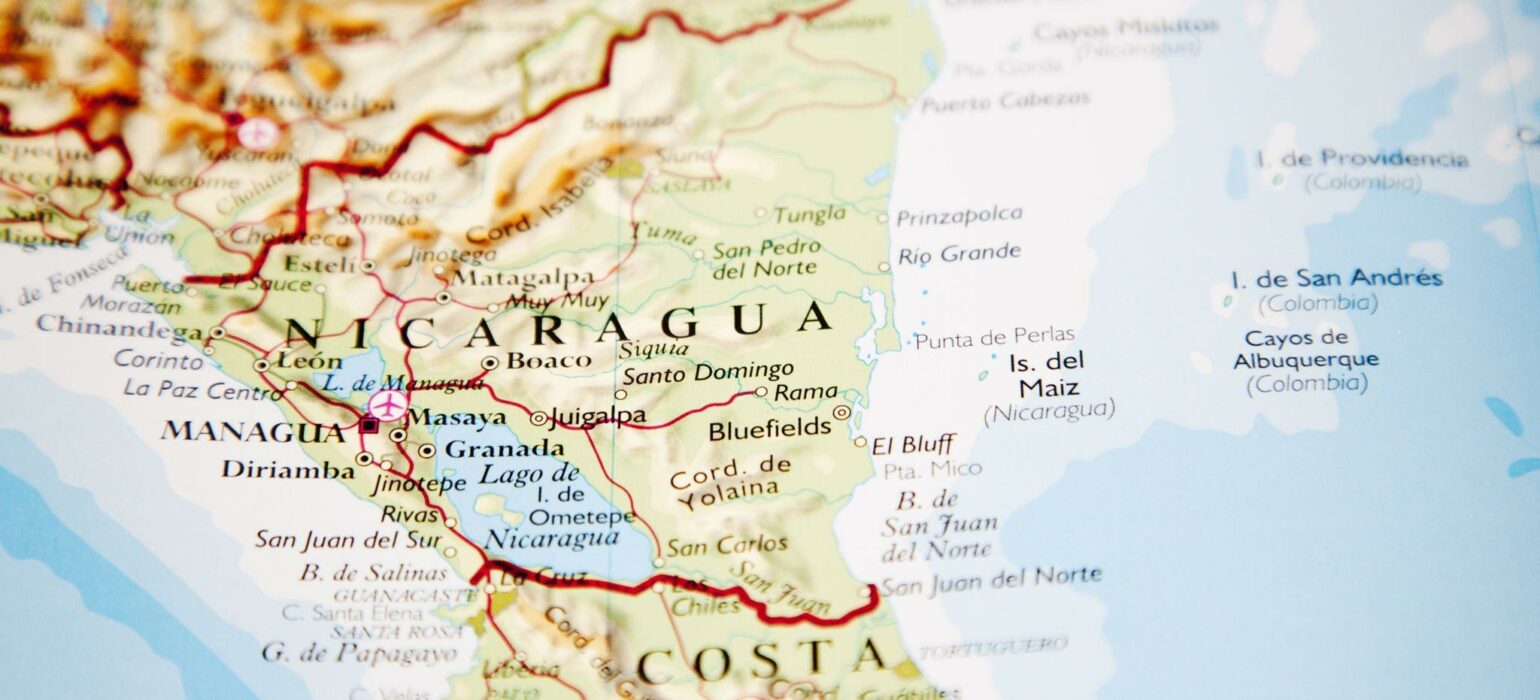 Feb 2, 2023
ENVÍOS A NICARAGUA DESDE MIAMI