Shipping From Mexico To USA – Everything You Need To Know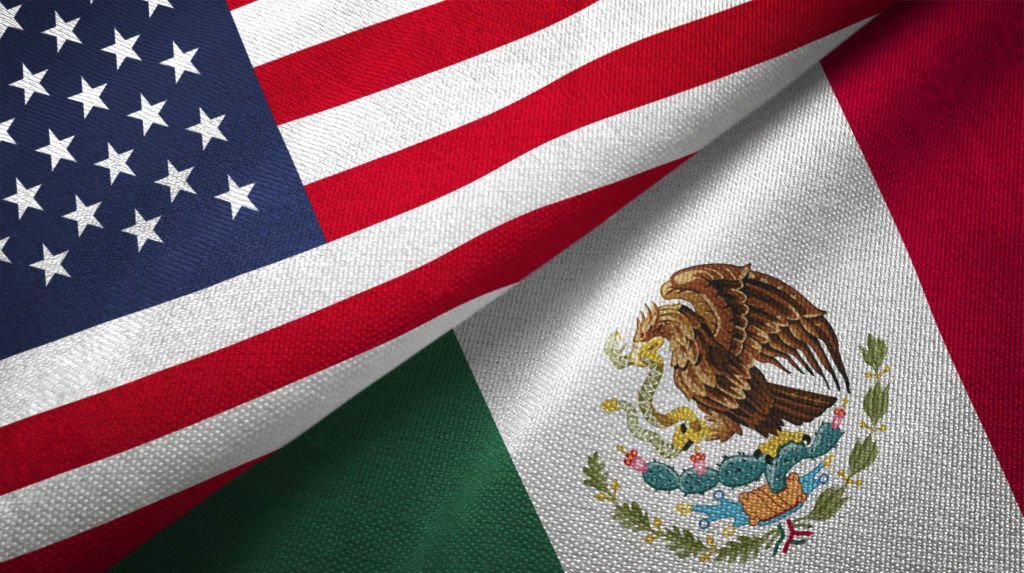 The formalities associated with international shipping are tedious, especially if you have to book a carrier and prepare documentation all by yourself. If you are shipping from Mexico to the USA or vice versa, you can never be sure of the current customs rules & regulations. The rules are subject to change. Therefore, taking the help of an international shipping company like AES can help you avoid mistakes that can cost you both time and money. It provides all-inclusive premier shipping services with complete assistance for documentation and customs clearance processes.
Shipping from Mexico to the USA and vice versa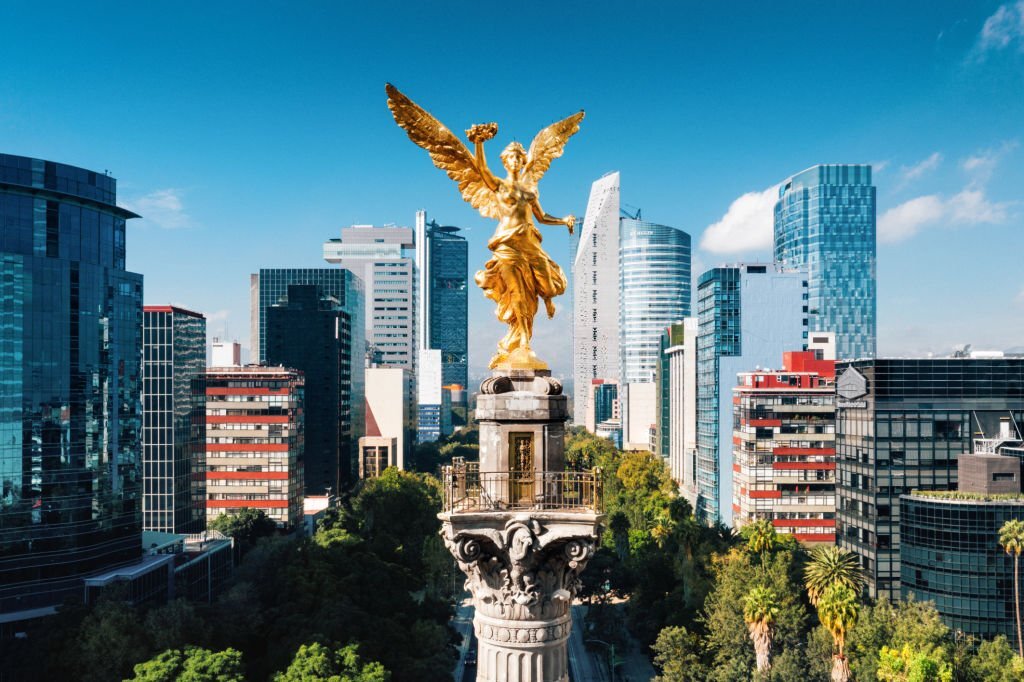 Mexico is a country in North America sharing extensive coastlines with the Pacific Ocean and the Gulf of Mexico. It has a diversified economy relying on minerals, oil production, manufacturing, and hi-tech industries. 
Mexico City is the capital and largest city of Mexico. It is home to international financial services for Latin America and ranks as the wealthiest urban city in the world. The main exports of Mexico to the US include crude oil, vehicles, auto parts and accessories, and computers.
Shipping from the USA to Mexico is also made easy by the bilateral trade relationship that both countries share. The top US exports to Mexico consist of plastics, mineral fuels, machinery, and vehicles. In 2019, Mexico was the second largest supplier of imported goods to the USA.
Shipping methods
If you want to ship vehicles and other goods to the USA from Mexico or vice versa, there are two shipping methods that most shipping companies use. They are RoRo and container shipping.
RoRo shipping
RoRo shipping is the most common shipping method. The majority of customers choose this method because of its efficiency, quick delivery, and cost-effectiveness. It is best to ship operational vehicles and wheeled machinery to Mexico or the USA.
RoRo doesn't require a crane or labor to load the goods on a carrier. The shipping company rolls the vehicle or machinery on the ship's deck, straps it securely, and drives it off once the ship reaches its destination port.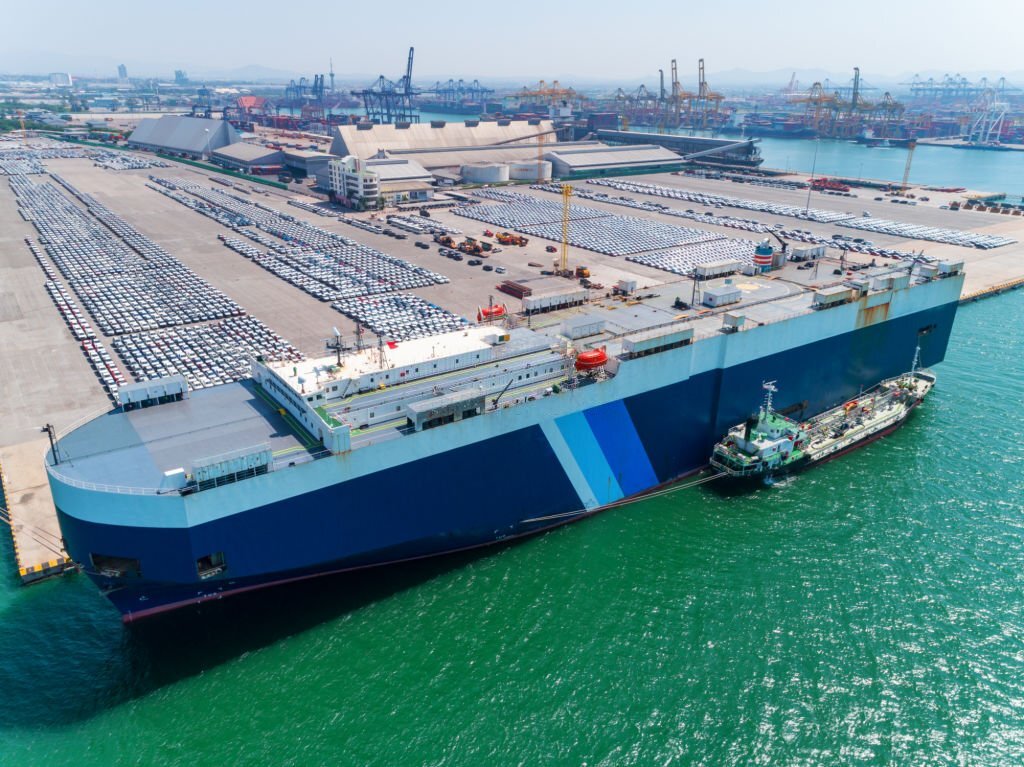 Container shipping
Container shipping is another method to transport vehicles to Mexico or the USA. It's the best choice for shipping luxury vehicles, and you can also send other items alongside your car.
The metal container also provides additional security. However, container shipping is expensive as it involves renting a container and labor and crane costs for loading and unloading cargo.
Furthermore, the customers can choose between a 20 or 40-ft container depending on their size and weight of cargo and other shipping requirements. A 40ft container can be a good choice if you are shipping too many items alongside your vehicle.
The dimensions of a 40ft container in meters are 12.192 m length x 2.438 m width x 2.591 m height. It can hold three to four regular-sized cars or the contents of a 3-4 bedroom apartment.
There are two more options in container shipping: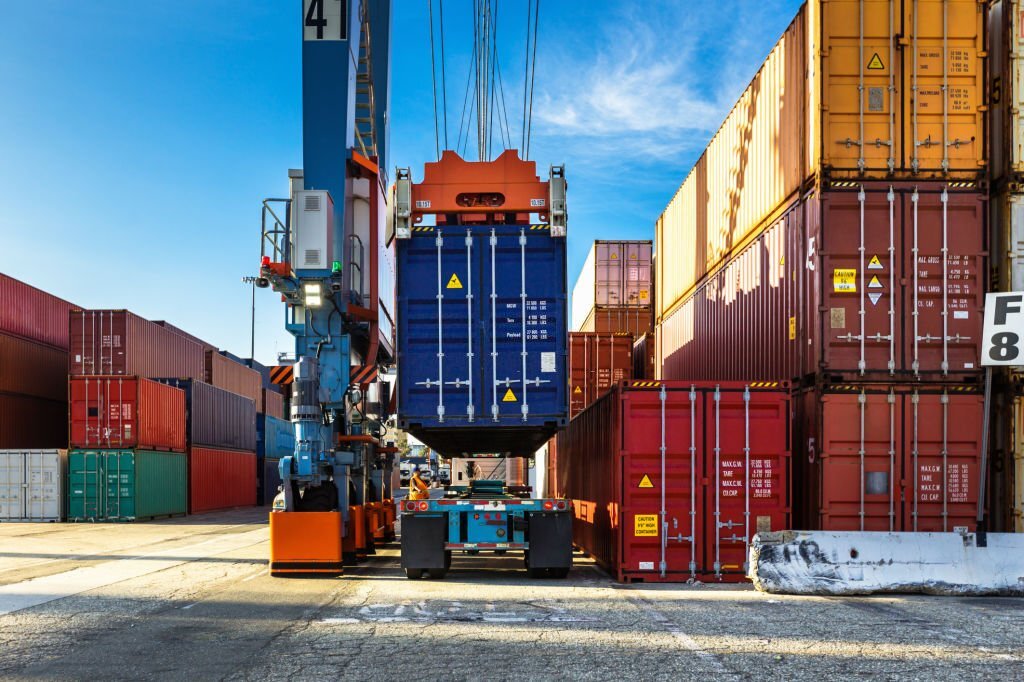 Private container
Private container shipping involves renting an entire container to ship goods to Mexico or the USA. But the customers will also pay the rent for the whole container. That's why private container shipping is expensive. However, it brings peace of mind and provides absolute security for your luxury goods.
Shared container
A shared container means sharing the costs with other shippers transporting their goods in the same container as yours. This shipping method is cheaper compared to private container shipping.
You can only ship as many goods in the space you are paying for. Though, this method comes with a downside. You'll have to wait for delivery as the carrier will only embark on the journey once the container fills.
Shipping from Mexico to USA cost
It's not easy to calculate the average shipping cost from Mexico to the USA as it depends as you'll also have to count in the import taxes. But it can cost you a minimum of $2000 to ship to the USA from Mexico. Compared to buying a new car in the USA, it's still a small amount.
Shipping from USA to Mexico cost
Rates for shipping to Latin America will vary depending on the distance between US and Mexico ports and shipping method. For instance, the cost of sending a car to the USA via ocean freight will start anywhere from $1600 to $3000 or above.
Custom duties and taxes
Customs duties and taxes for shipping from Mexico to the USA are subject to change. However, under the NAFTA agreement, goods produced or manufactured in Mexico are eligible for free or lower duty rates.
Personal items are duty-free for up to $800. In addition, US customs will charge a flat 3% duty rate for any additional amount of up to $1000. Moreover, under the United States–Mexico–Canada Agreement (USMCA), US-originated imports have zero tariffs in Mexico.
If you are hesitant about particular customs rules & regulations, contact the relevant Embassy in your country. You can also ask your shipping company for more information.
Documentation
Considering that the US and Mexico share a border, you'll still have to meet certain specifications, such as documentation, to clear customs. The standard paperwork you need to prepare must include:
ID & Passport.
Bill of Lading.
Bill of Sale.
EPA Form 3520-1.
NAFTA Certificate from Country of Origin.
Proof of Ownership.
Driver's License.
Shipper ID.
Residence Permit.
Driver's License. 
Packing List.
Vehicle Manufacturing Date.
Prohibited and restricted items for shipping from Mexico to USA and vice versa
You cannot ship certain goods to Mexico from the USA and vice versa. Prohibitions to imports in Mexico include narcotics, firearms, and ammunition, degrading images of children, used clothes, and live fish. 
For shipping medical and health care products imports, they must comply with applicable standards and be registered with the Secretariat of Health. Foreign manufactured products must have a distributor in Mexico.
Furthermore, the Mexican government allows the import of used vehicles from the US for twelve months for private individuals.
If you are shipping from Mexico to the USA, there are also certain items you cannot import. You may need special licenses to be able to import some items to the USA.
You cannot send drugs prohibited by FDA, cat or dog fur products, items from embargoed countries, and counterfeit articles.
Restrictions to imports in the US include consumer electronics, health & beauty, animal, tobacco, and wood products. Import of these goods requires certifications from relevant government agencies.
Importing vehicles older than 25 must conform to the Federal Motor Vehicle Safety Standard for emission and safety. But cars older than 25 need not conform with FMVSS as their manufacturer date precedes the applicable standard.
Common mistakes to avoid during shipping
Errors in the shipping process are costly both in time and money. If you are shipping from the US to Mexico or vice versa, avoid some common mistakes to make the shipping process worthwhile.
Not preparing proper documentation
Suppose you fail to represent the proof of your imports. Likely, the Mexican or US customs won't allow your cargo to enter the country. This may also result in double taxes or a penalty.
But if you hire a reputable shipping company, they can help you prepare documentation that complies with a particular country's import policies.
Preparing the shipment improperly
Preparing your shipment properly includes simple tasks such as packing and sealing your goods tightly to avoid damage. If you are shipping a vehicle, you must take it to your mechanic for a thorough check-up.
While readying it for the shipping process, don't forget to empty its fuel tank until only 1/4th of the fuel is left. Also, don't place anything inside the car, as it can cause trouble during customs clearance.
Forsaking marine insurance
Shipping companies offer marine insurance as an option, but you may lose your item forever if an accident occurs during the transport process. Also, you won't be able to recover damages for its value.
In such a scenario, marine insurance can provide coverage for your goods from the beginning to the end of the shipping process. If any damage occurs, you'll recover the value of your goods.
Factors affecting the cost of shipping from Mexico to USA and vice versa
The overall shipping charges may vary due to some fluctuating variables. These factors can cause a spike in shipping costs.
Method of shipment
The method you choose for shipping will greatly influence the cost of shipping. If you select RoRo, it's the most cost-effective method to transport goods to Mexico and vice versa.
But if you select the container shipping method, especially a private container, the shipping cost will be high. However, if you choose a shared container, the shipping will be cheaper.
Distance between ports
The distance between the port from where you are shipping to the port in the destination country will affect the shipping rate. Carriers usually calculate shipping costs per nautical mile.
Hence the more prominent the distance between Mexico and US ports will be, the more you'll have to pay for shipping charges. Besides, inaccessible routes will also increase shipping costs as the carrier will have to take a longer course to reach its destination.
Customs charges
All international shipping involves customs charges for imports and exports. These charges include customs duties, taxes, or additional handling fees that are part of the overall shipping costs.
As they vary, they can cause a hike in the shipping price. But you must have prior knowledge of these charges to estimate the final shipping costs accurately.
Frequently Asked Questions
What is the best time for shipping from Mexico to the USA?
The best time for shipping goods and vehicles to the USA is during the low season. It's when the shipping demand is less and more carriers, and containers are available.
Is the import of leased cars allowed from the USA to Mexico?
Due to security reasons, not many lease-holders allow shipping of a leased vehicle to other countries. You would have to check with your lender and lease paperwork to know whether you can import it from the USA to Mexico.
Conclusion
If you are shipping from Mexico to the USA, you must learn to prepare documentation, choose a shipment method, and avoid common mistakes in shipping. But choosing a reliable shipping company can make all the difference between a flawless shipment and delivery and floundering to secure a shipping carrier.
An international shipping company like AES has been offering premium shipping services worldwide for the past 126 years. Our shipping services in Mexico and USA ensure that you won't lack guidance and the shipping process at any given moment.
Where other shipping companies don't risk reaching challenging destinations, we take the task of making the impossible possible. With the help of our shipping partners, we can book the best carrier for you at competitive rates.
We also provide door-to-port services for a secure pick-up and delivery of your cargo from your home to the origin port. Our company also offers port-to-door services to arrange local transport to pick up your shipment from the port and drop it at your desired location.
Our experts won't only guide you step by step but will also help handle documentation and customs clearance processes. So book your shipment today for timely delivery!
Other blog posts you might like
---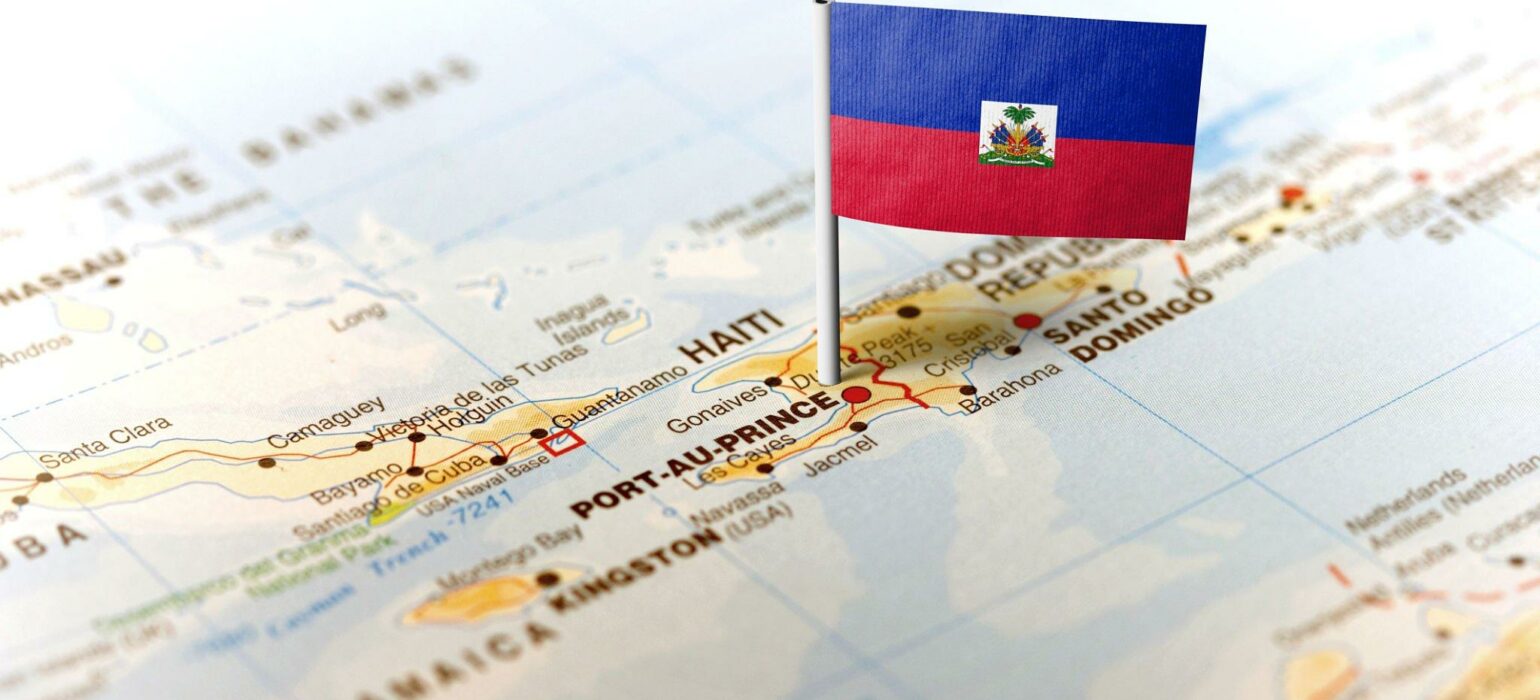 Feb 8, 2023
A Comprehensive Overview of Shipping Goods to Haiti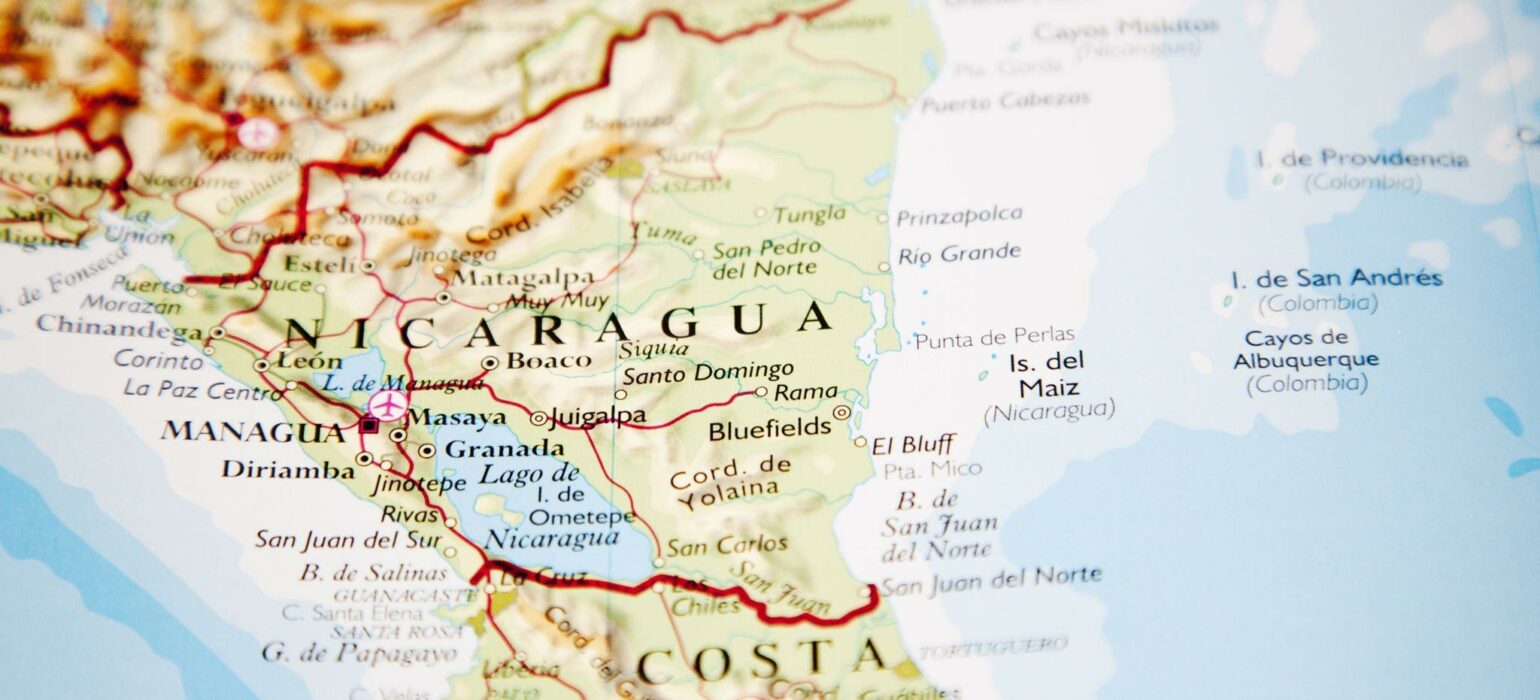 Feb 2, 2023
ENVÍOS A NICARAGUA DESDE MIAMI