Shipping From the US To Qatar: A Complete Guide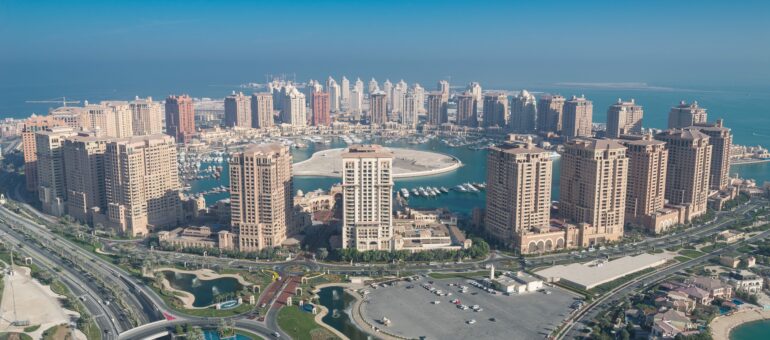 Are you looking for shipping services from the US to Qatar? This is the complete guide about shipping from the US to Qatar in 2022. From customs clearance to cargo shipping to Middle East, AES will provide its exclusive services for your personalized experience. We will guide you on the time, cost, and documents required to ship your goods to Qatar, the prohibitions on import, and the types of goods that you can ship easily without any problem.
Available options for shipping from the US to Qatar
The world's wealthiest country per capita, Qatar is famous for its oil reserves and towering skyscrapers. Its main port, Hamad, is in Umm Al-Houl and surrounded by industrial cities with 5G access. This port alone can handle 7 million tonnes of cargo every year.
If you also want to ship your vehicle or hefty machinery from the US to Qatar then we will give you a brief idea of what shipping methods you can use to transport your goods.
RoRo shipping to Qatar
Always the best choice for wheeled cargo, RoRo shipping is showing a promise of growth in many ports of Doha, Qatar. With modern facilities, various terminals and advanced handling of RoRo shipping, cattle, heavy machinery, and construction material, the seaports in Qatar are marking their niche in the world of marine activity.
Far economical and faster than other methods of shipping it is very convenient to select this mode of transportation for handling wheeled cargo. Usually, RoRo ships come equipped with built-in inclined planks which help in driving the vehicle on and off the ship. It saves them from the risk of damage through the loading and unloading process that is generally a worry in other shipping methods.
Container shipping to Qatar
Container shipping is another method that you could use to ship your goods or vehicle from the US. In this method, we load your goods in a sealed container and ship them to Qatar. But this mode of shipping comes with various drawbacks. For example, the schedule of shipment is less reliable which leads to delays in shipping. This method is also comparatively more expensive than RoRo shipping.
In addition, container shipping encompasses further two modes of transportation: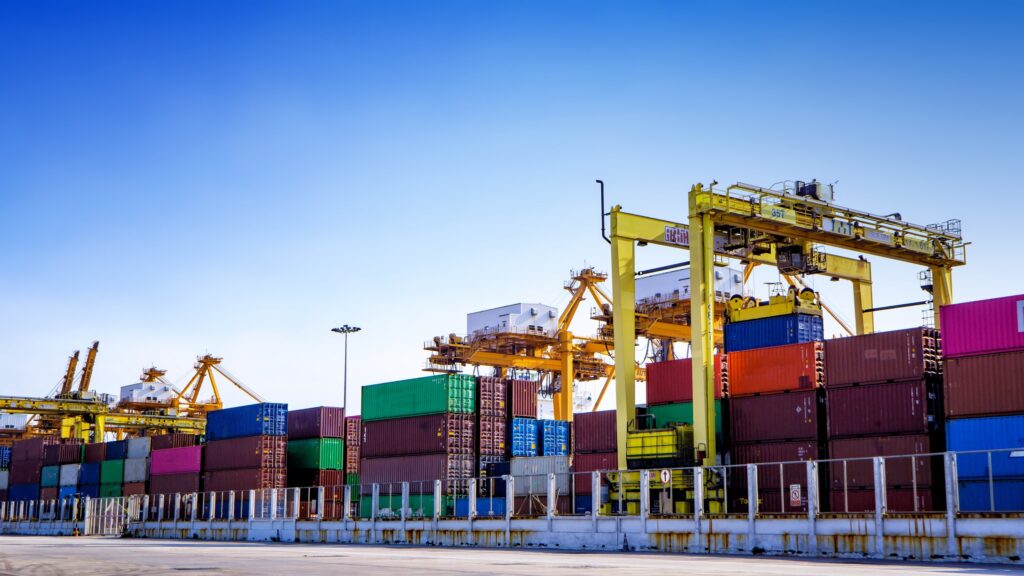 Full Container Load (FCL) shipping 
This method is advantageous to choose if you want to have a customized experience. You will have the full container all to yourself to ship your luxury goods. But you would be paying for the full container without utilizing the full space, which is far costlier than any other shipping method. Although this option is expensive, shipping time is less since you are paying for all the container space. This option is suitable if you are shipping a luxury or vintage car to Qatar. Moreover, you can ship as much cargo as you want with your car since there is enough space in the container.
Less than Container Load (LCL) shipping 
This method of shipping consists of sharing your space with other people's goods in the container. A shared container is an economical option to ship your vehicle or other cargo to Qatar. The affordability comes from the fact that you pay for only as much space as your cargo is using.
Although the affordability of this option is enticing, it does come with a downside. Sometimes, your shipments can reach Qatar late because other goods have to be cleared at customs as well along with your vehicle or items.
This method is useful in peak seasons when carrier capacity is full and you could easily ship your items along with other goods. However, if the shipper is not able to find more people to fill in the container with their items then your goods would have to share the space along with fewer items. The bill of shipping will be split into only one or two people which will cost you more.
Allowed goods & restrictions for shipping to Qatar
There are a variety of goods that you can ship to Qatar and which have the most demand in the country like heavy machinery, equipment, vehicles, mechanical parts, etc.
The good news is that AES deals in all kinds of goods from importing mining equipment, industrial machinery, spare parts to construction material and luxury vehicles. Without causing any inconvenience to the clients, our company provides a smooth service in importing these bulky goods.
Although many goods have an exemption from duty & tax, Qatar's rules about certain items are quite strict. Alcohol, drugs, pork, prescription, and non-prescription medicines, obscene articles, items from boycotted countries, cosmetics, spice, any kind of material for tobacco advertisement, and radioactive products are all prohibited import items in Qatar.
Whilst in some cases medicines for personal use could be imported in the country. But on the condition that the person should provide a prescription for that medicine and only import a small amount. Pork is prohibited and only beef that comes with a 'Halal' certificate is allowed in the country. Moreover, you cannot ship cars older than 5 years to Qatar.
Time required for shipping to Qatar
The time taken by the freight to reach Qatar from the US depends heavily on its departure time, the distance from the origin port to the destination port, and the time taken in customs clearance. But with RoRo shipping it could take an average of 3 weeks, with container shipping 4 weeks and in a worst-case scenario a whole lot of 6 weeks to reach Qatar.
Cost of shipping to Qatar from the USA
The average cost of shipping from the US to Qatar ranges between $1600 – $1900, but it could fluctuate depending upon the factors that influence shipping. It is best to observe these factors first because without considering them you could be moving towards a great loss.
We have mentioned some of the factors that affect the cost of shipping to Qatar below:
Shipping season
In peak season you might find the capacity of both RoRo and container shipping filled to the brim. So finding a vessel or container on-demand to ship your car or goods will be quite difficult or will cost you more.
Tax & Import fees
Each country has a different method of calculating costs or the charges might vary. In addition, shipping your car from the US to Qatar might also cost you additional money, because you would also have to bear the transportation cost to and from where the customs official will take your car or goods for examination.
Mode of shipping
Normally, the shipping method of choice also influences the cost of transportation. RoRo will cost you less in shipping while other shipping methods might delay you as well as cost you more.
Shipping timelines
If you are in a hurry and wish to ship your items without even a little delay it will also impact your shipping cost, as faster service will take a toll on your shipping budget. We recommend having an adjustable schedule for the delivery of your car or items.
Dimensions of goods or vehicles
Goods or vehicles which are larger and weigh more are prone to cost you more in shipping as well. If you are importing large SUVs or trucks from the US to Qatar then choosing RoRo shipping will cut back on your shipment cost. That way you can save some money on shipping.
Shipping Distance
Distance between the port of origin and destination port also plays a major role in affecting shipping costs. If the route to the destination port is further away and is not popular then it will naturally cost you more.
Fuel prices
Fluctuations in the fuel price in the international market will also have an impact on the cost of shipping.
Duty and taxes on shipping to Qatar
Many household items are exempt from duty but on the condition of providing a credible residence visa with a limit of at least one year and a letter proving that you won't resale those items. In addition, military or diplomatic goods are also exempted only if there is an official form provided by these institutes.
Customs duty is applied on goods & vehicles according to per unit or as 5% percent of the value of goods. Insurance of imported cars is necessary otherwise your vehicle won't be cleared at the custom. In addition, the import of new cars requires a clearance certificate from the country of origin and a bill stating the car's total value.
On reaching the port in Qatar, the customs officials examine your car or goods. If they find any kind of discrepancy in your documents you will have to pay a penalty.
Additional costs
If you are buying door-to-port or port-to-door services which include taking the help of a logistics company to transport your car from your house to the port in the origin country and then from the port to your doorstep in the destination country. These are additional costs in your shipping fare and you can either choose to add them or drop them altogether. It depends upon your choice.
Why should you choose AES for shipping from the US to Qatar? 
With more than 126 years of experience in shipping, we try to make the shipping process as comfortable as possible. We will handle all your paperwork, without having you bother about the intricacies of different countries' customs requirements.
Exceptional Customer Services
It would look quite bad for the reputation of any organization if their customer service would lag in providing support to their clients or cause a delay in answering their queries. But with our professional team of customer service agents, the wait time is almost none. We also provide an instant quote through our website and email service.
Seamless shipment tracking
By choosing AES you will be able to experience fast, reliable, and secure shipping of your goods or vehicle. In addition, you can track your shipments through our website or mobile App from the origin to the destination.
Storage facilities
Sometimes, it happens that you are too busy to receive your delivery immediately. Or, you might be looking to ship the imported goods to another country. In that case, AES will provide its storage facility to hold them till the time you can collect them.
FAQs about shipping from the US to Qatar
What documents are needed to import your goods or vehicle from the US to Qatar?
You will need the original bill, certificate of origin, delivery order, bill of lading, packing list of multiple items, including an HS code, and an international code indicating if the material is hazardous or not.
Does AES provide a door-to-port shipping service?
Yes, we can arrange this mode of transportation as per the customer's wish. It will be included in your overall shipping cost. To inquire or to get a quote to ship from the US to Qatar you can contact our agent.
Do I need insurance for my car & goods for shipping them to Qatar?
Qatar does not accommodate vehicles without insurance and buying additional marine insurance will help. AES also offers marine insurance for your goods. So, you can claim the value of your goods or car in case they get damaged during shipping.
The cost of shipping a car overseas depends on several factors. These include shipping distance, vehicle size, shipping method, import duty, and shipping season. The price can increase if your car is inoperable. In such a case, the company uses special equipment like a winch to load and unload your vehicle. The price will also increase if you opt for door-to-domestic port shipping services.
Other blog posts you might like
---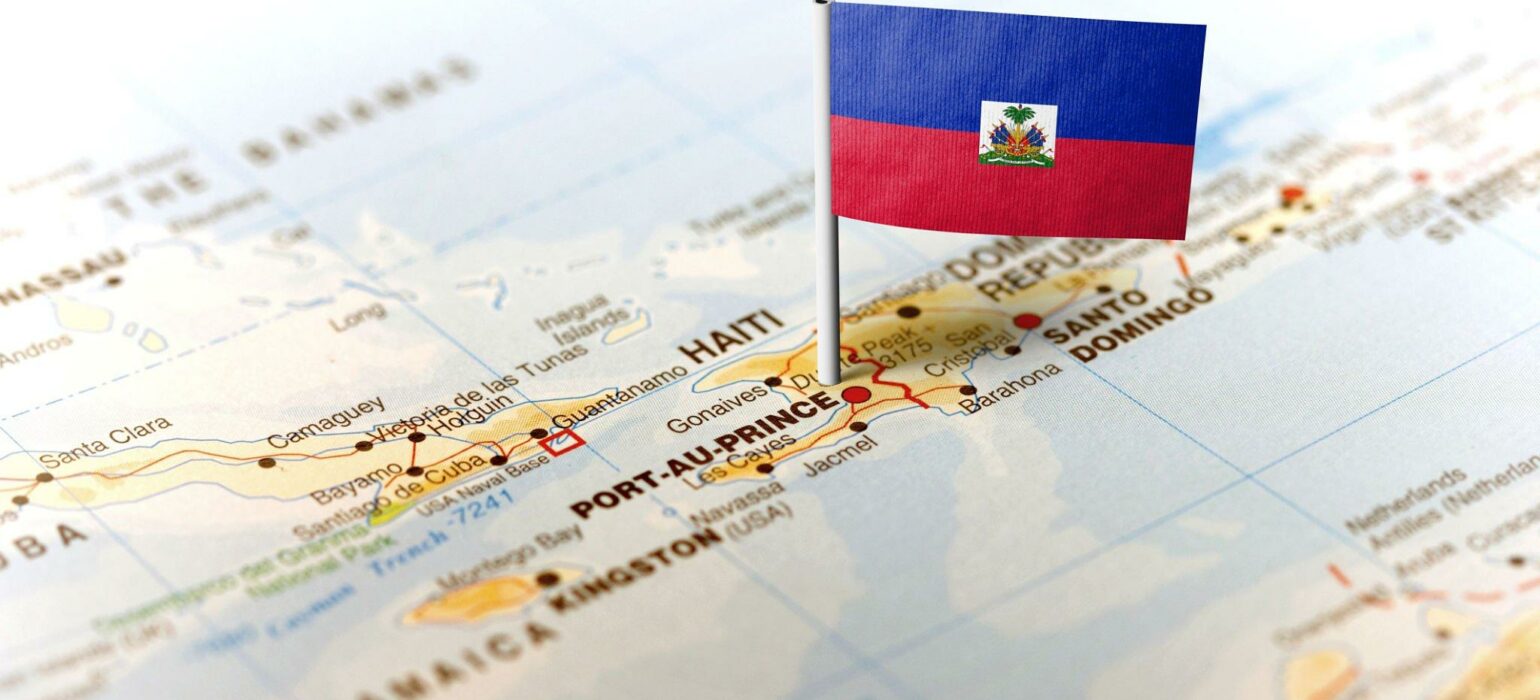 Feb 8, 2023
A Comprehensive Overview of Shipping Goods to Haiti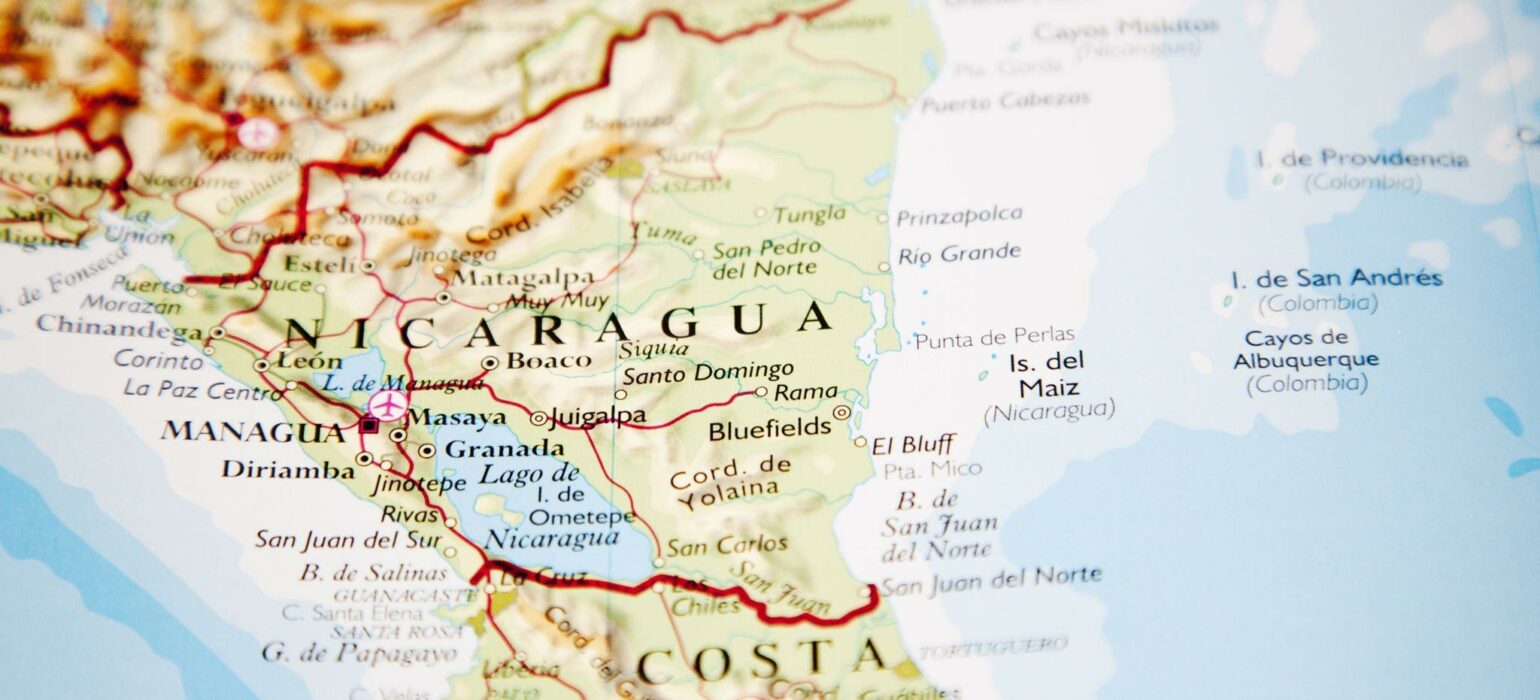 Feb 2, 2023
ENVÍOS A NICARAGUA DESDE MIAMI