Shipping To Colombia From Miami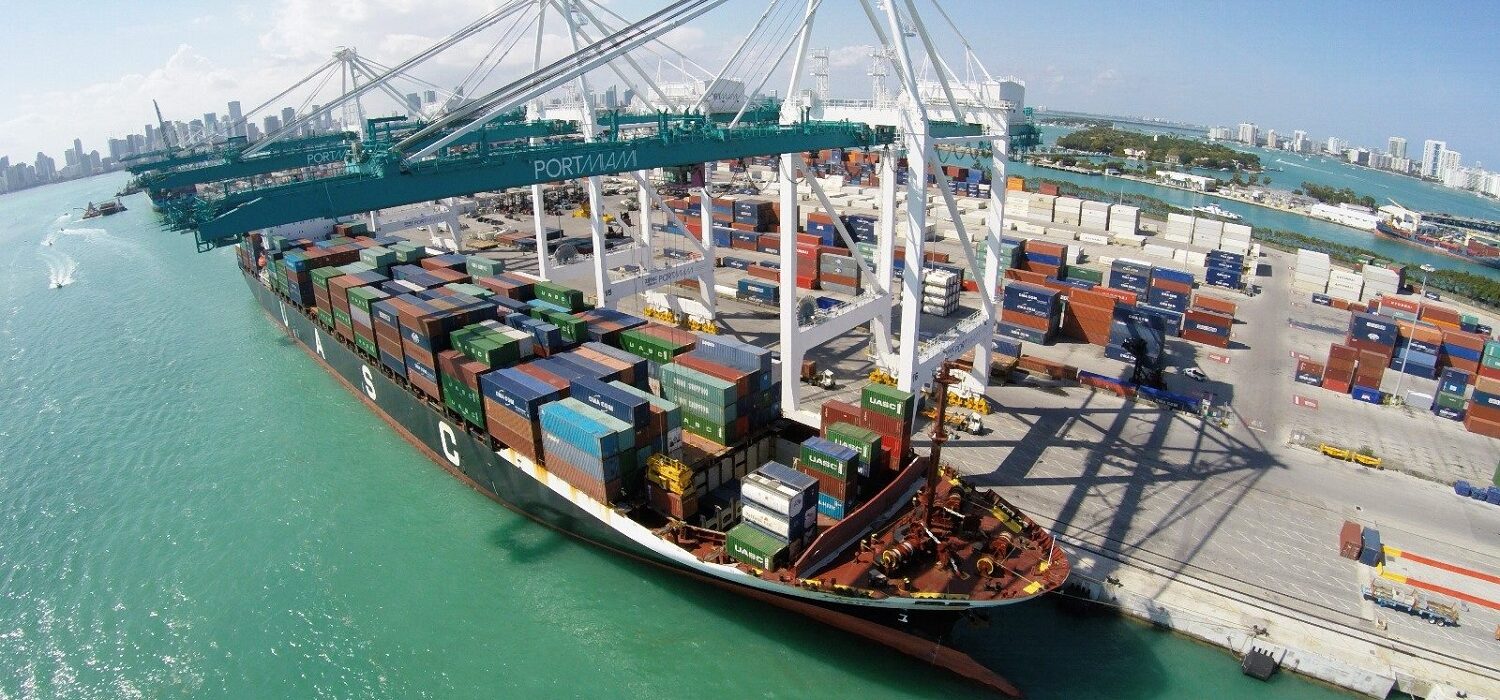 International shipping can be daunting, given the challenge of booking a carrier, preparation, and the paperwork required for customs clearance. If you are shipping to Colombia from Miami, you'll have to take into account the changing customs regulations and the cost factors that influence transportation rates.
All of them can be a hassle, especially when you are not familiar with the requirements of importing goods to Colombia. But the challenge diminishes enormously with the right shipping company by your side. This post will share the transportation options, customs particulars, popular ports, and cost factors for shipping to Colombia.
Shipping to Colombia from Miami: An Overview
Situated in Latin America, Colombia acts as the gateway between Central, North, and South America. Its economy relies on the export of coffee, platinum, gold, emeralds, bananas, and coal, with petroleum accounting for 45% of the country's exports.
Colombia's primary imports include cars, broadcasting equipment, corn, and packaged medicaments. Its biggest trading partner is the US. The country's exports and imports with the US account for $9.55 billion and $11.1 billion, respectively.
Bogota is Colombia's capital and largest city of Colombia, acting as the country's economic hub. The Port of Cartagena is the busiest seaport in Colombia, located on the northern coast. Every year it handles 2.3 million TEUs, which makes for 33 million tons of cargo volume. The country has a total of nine seaports, including:
Santa Marta.
La Guajira.
Cienaga.
Barranquilla.
Cartagena.
Golfo de Morrosquillo.
Uraba y San Andres.
Buenaventura and Tumaco.
Available methods for Shipping to Colombia
You can transport anything from vehicles to heavy machinery, boats, or yachts to Colombia. There are two standard methods of shipping cargo to this country. They are RoRo and container shipping.
RoRo shipping
You can ship vehicles and rollable machinery to Colombia through RoRo shipping. It involves transporting your cargo by rolling it on a ship's deck and rolling it off when the carrier reaches its destination.
Your shipping company will secure the shipment against the ship's deck with straps and cover it with a tarp to protect against inclement weather and other elements. RoRo is the fastest and least expensive method for transporting operational vehicles and wheeled equipment to Colombia.
Container shipping
If you require additional security for your cargo, container shipping is the ideal option. Your shipping company will offer you two standard sizes of 20 or 40-ft containers to choose from.
The best part about container shipping is that you can ship vehicles, machinery, household items, and other goods to Colombia in a single container. Moreover, it doesn't require your cars to be operational.
However, this method is more expensive than RoRo as it requires cranes and laborers to load and unload your cargo from the container. You can choose from two more options in container shipping according to your budget.
FCL
In FCL or Full Container Load shipping, you get an entire container to import goods to Colombia. Therefore, you can send as many items as can possibly fit inside the container.
This method is the most expensive form of shipping as you'll have to pay for renting the whole container for your exclusive use. However, FCL is perfect for transporting luxury or vintage vehicles or fragile items to Colombia.
LCL
LCL or Less than Container Load is another method for shipping to Colombia from Miami. This option is cheaper than FCL as you share the container rent with other shippers.
But the main drawback of this method is that you may have to wait a bit to receive your shipment. The ship will only begin its journey after the container fills completely.
Customs requirements for shipping to Colombia from Miami
Like any country, Colombia also has some customs requirements for importers, like paperwork, taxes, and duties you must fulfill for customs clearance.
Moreover, you cannot ship prohibited items and will have to obtain an authorization letter from the relevant department for the clearance of restricted items.
Before shipping to Colombia from Miami, learn the current customs particulars by contacting the Colombian Embassy in the US. Or you can take guidance from your shipping company.
The Colombian customs tariffs are divided into three levels. 0 to 5% on raw material and capital goods not produced in the country, 10% on manufactured products, and 15 to 20% on consumer items.
Due to the U.S-Colombia Trade Promotion Agreement (TPA) that came into effect on 15th May 2012, 80% of US exports to Colombia are duty-free. The rest of the tariffs will phase out over a period of ten years. There is no duty on agricultural products like wheat, soybean, fruits, and vegetables. 
Colombia also provides duty-free tariffs on the import of standard beef, chicken, dairy products, animal feed, and rice from the USA. Also, there is no duty on shipping wood, agrochemicals, fertilizers and information technology, medical, and construction equipment.
Imports of cars in the country are also subject to a 16% VAT tax and an 8% Consumption tax. Unless the vehicle's FOB value is greater than or equal to $30,000, the Consumption tax is 16%.
Prohibited and restricted imports to Colombia
According to the Andean Automotive Agreement (1993), Colombia doesn't allow the permanent import of used cars. The exception is for classic and vintage cars older than 30 years and diplomats vehicles.
Other prohibited imports in the country include used vehicles and parts, second-hand clothing, weapons, explosives, and certain chemicals and raw materials. Colombia also doesn't allow the import of vegetable fiber sacks, rags, weapon-type toys, and gasoline containing lead tetraethylene.
Paperwork Requirements
To clear customs at both Miami and Colombian ports, you'll need to prepare documentation stating the details of your vehicle and other goods. The standard paperwork required includes the following: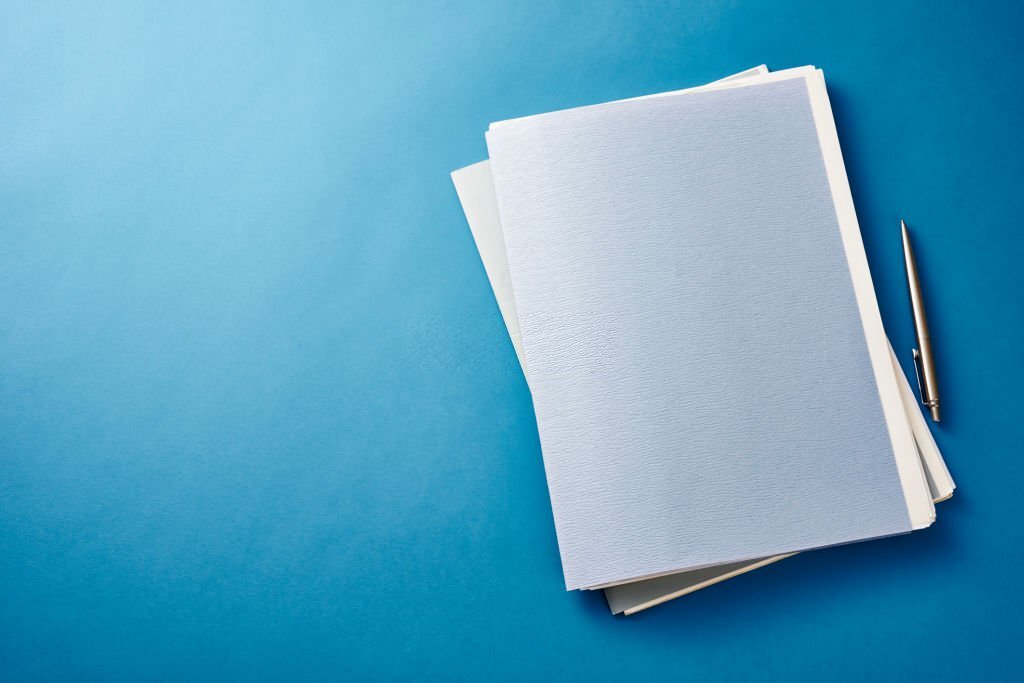 Passport and ID.
Bill of Lading.
Packing List.
Original Invoice.
Title of Ownership.
Registration Certificate.
Import Permit.
Authorization Certificate (If applicable).
Andean Custom Value Declaration Form (If import value equals $5,000 FOB or exceeds).
Import Declaration Form. (If import value is equal to $1,000 or exceeds).
Tips for shipping from Miami to Colombia
Before shipping from Miami to Colombia, you must prepare your cargo to prevent any unfortunate incidents during transit. Below is the list of what you should do:
Pack your items tightly.
Seal the packaging boxes and place padding inside if the products are fragile, so they don't roll around freely during transit.
Make the packaging compact, especially around irregular items, so they take up less space.
While shipping a vehicle, empty its gas tank until only 1/4th of the gas is left.
Don't place heavy items on top of lighter ones.
Cost of shipping to Colombia from Miami
The shipping cost to Colombia from Miami depends on various factors, such as your chosen shipment method, cargo weight and size, and peak season. If you exclude all those factors, the cost of transporting to Colombia starts from $1300 and can go up to $7000, depending on your cargo.
Cost factors
Here are the cost factors that influence shipping to Colombia from Miami:
Shipment method
Your chosen shipment method for importing goods to Colombia from Miami will reflect your overall shipping costs. For instance, if you decide on RoRo, it will cost you less than container shipping.
It doesn't require equipment for loading /unloading, nor you'll have to pay the container rent. Therefore, the cost is less. But whatever transportation method you choose also depends on whether your machinery is rollable or your vehicles are operational or not.
Cargo size and weight
The cargo type, size, and weight will also affect the shipping rates. Larger and heavier vehicles and equipment will cost you more in transportation. Usually, shipping companies charge light cargo based on its cubic density, while they establish their rates for heavier items on their weight.
Peak season
The shipping cost for importing goods to Colombia may vary depending on the availability of carriers and demand for shipping.
During peak season between January to February and August to September, the seasonal demand is high for overseas transportation. Also, there is less availability of carriers which causes the transportation rates to shoot up.
Expedited shipping
Generally, it takes around 3 weeks to two months for a shipment to reach Colombia from Miami.
But if you require expedited shipping to receive your shipment sooner, this will reduce delivery time and increase transportation costs. We recommend booking your cargo at least 72 days in advance to avoid additional expenses.
Conclusion
Shipping to Colombia from Miami may sound easier because of the US-Colombian trade partnership, but it comes with various challenges. You'll have to consider multiple factors, from finding a carrier at affordable rates to booking one.
In addition, there is customs clearance to take care of, preparation to do before shipping, and forms to fill out. However, hiring a professional shipping company with experience in transporting to Colombia will take a heavy burden off your shoulders.
At AES, we offer premium shipping services and secure transit for your cargo. Our experts can help you prepare the necessary documentation and submission at the origin and destination customs.
We make it possible for your cargo to clear without any hassle or unnecessary delay. Furthermore, we provide door-to-port services to pick up your load from your doorstep and haul it to the port.
If needed, our company can also provide you with inland transportation in Colombia to drop your shipment at your doorstep. Book your cargo today at competitive pricing!
Frequently Asked Questions
What type of cargo can you ship to Colombia?
You can ship anything from construction and farming equipment to boats, vehicles, yachts, household items, and personal effects to Colombia. However, make sure that you are not sending anything prohibited or restricted.
We recommend checking with your shipping company or the Colombian Embassy in the USA to learn about the latest customs regulations. Otherwise, if you send prohibited items, you might have to pay double tax, or Colombian customs may bar your cargo's entry into the country.
How long will a shipment take to reach Colombia from Miami?
With ocean shipping, it can take around 3 to 4 weeks for your cargo to reach Colombia. However, if you include delays in customs clearance, holidays, and inland transportation, it may take more than 4 weeks to receive your goods.
Should I buy marine insurance for shipping machinery to Colombia?
Purchasing marine insurance is not compulsory. But, as heavy equipment is valuable and expensive, you wouldn't want to take any risk with your investment. Therefore, we recommend buying marine insurance. In case there is an unfortunate or unavoidable incident during transit, you'll at least be able to recover the value of your equipment.
Should I choose RoRo or container shipping for transporting a vehicle to Colombia?
It depends on your budget and whether your car is functional or non-functional. Both shipping methods come with their own advantages. If your vehicle is operational, you can choose RoRo. However, if you want additional security for shipping a vintage car to Colombia, you can select container shipping. There is also a budget-friendly option in container shipping, which is LCL. You can import your vehicle through this shared method, which allows you to split the container rent with other shippers.
Other blog posts you might like
---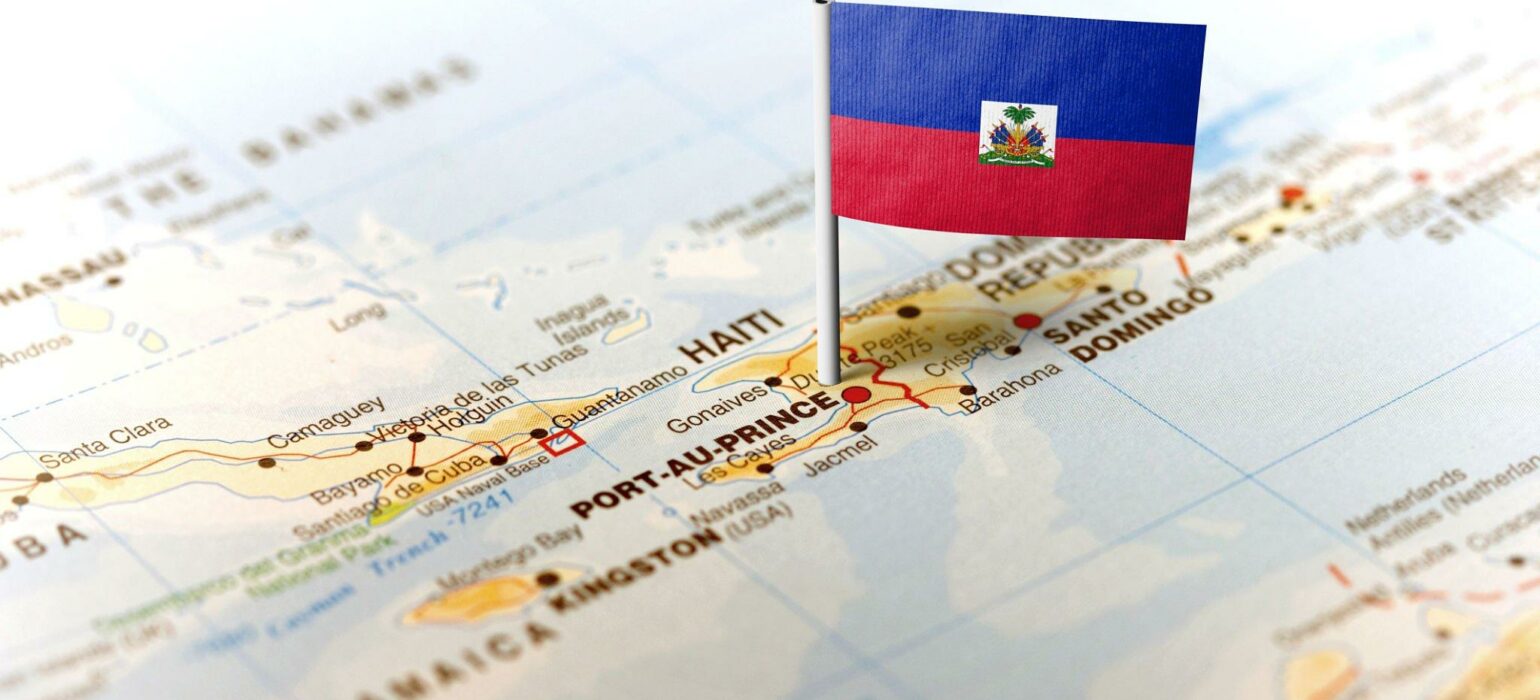 Feb 8, 2023
A Comprehensive Overview of Shipping Goods to Haiti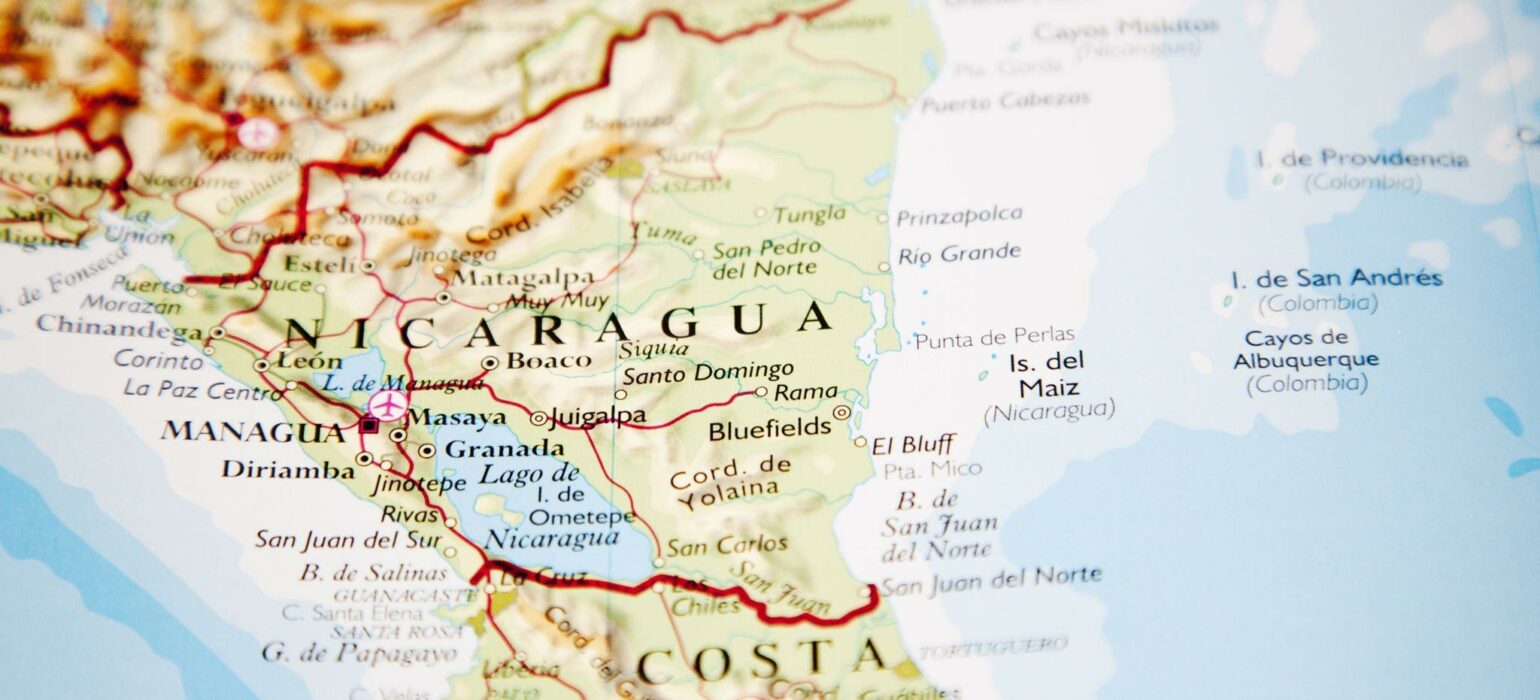 Feb 2, 2023
ENVÍOS A NICARAGUA DESDE MIAMI