Shipping to Dominican Republic from Miami with AES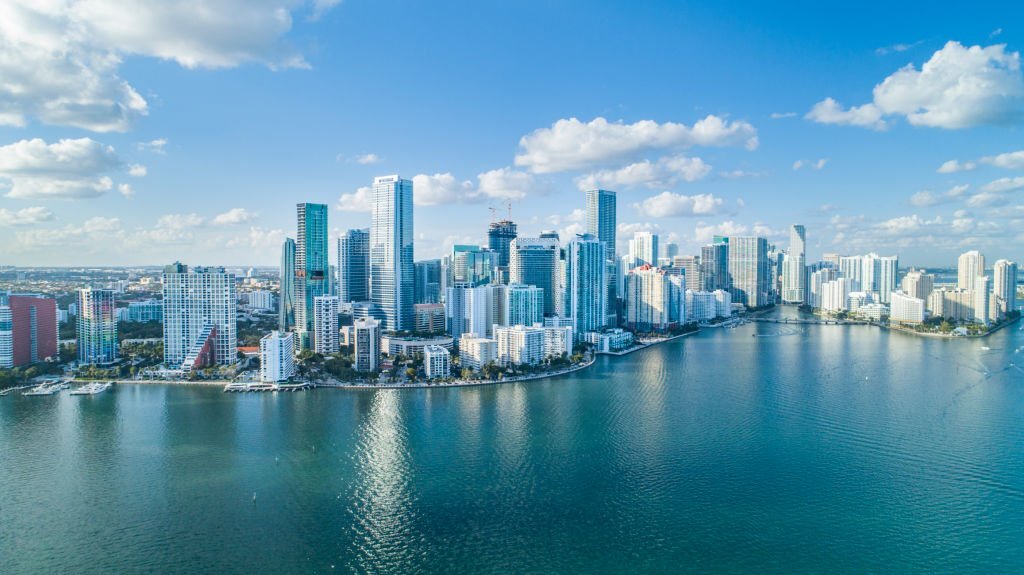 Shipping to Latin America can be cost-efficient but with a credible shipping partner. As a leading shipping company with 126 years of shipping worldwide, no destination is impossible with AES. Our familiarity with the region and its regulations makes it possible to handle your heavy cargo efficiently. If you are shipping to the Dominican Republic from Miami, we can facilitate the customs process, paperwork, and delivery of your shipment. Our company will dedicate its services to assisting you every step of the way.
Overview of shipping to Dominican Republic from Miami
The Dominican Republic is situated by the Caribbean Sea on the island of Hispaniola, sharing it with Haiti. It is an upper-middle-income country with its economy heavily relying on agriculture, tourism, mining, and trade.
The US is the leading trade partner of the Dominican Republic and imports mainly oil, agricultural and petroleum products, machinery, vehicles, and cotton. It also shares a first free trade (CAFTA-DR) agreement with the Dominican Republic to promote trade and investment relationships.
Santo Domingo is the capital and the largest city of the Dominican Republic. It also serves as the economic hub of the country. The main seaport of Santo Domingo (DOSDQ) is also located here on the River Rio Ozama. It is built to support heavy cargo shipments and can handle approximately 400 vessels and 275,000t of cargo annually.
The other significant seaports include:
Port of Rio Haina.
Port of Puerto Plata.
Port of Caucedo.
Port of Barahona.
Method of shipping to Dominican Republic from Miami
Before shipping to the Dominican Republic from Miami, you must know the accessibility of destination ports and must know which can receive your shipment or not. It's wise to ask a credible shipping company about this information. Usually, shipping companies use two standard shipping methods to the Dominican Republic.
RoRo shipping
Roro shipping is the least expensive and quickest shipping method to the Dominican Republic, where you can ship heavy equipment and your car alike. But your vehicle must be functional to drive on the ship's deck, where it will park with other vehicles. You can move it off the deck via the ship ramp as soon as it reaches the destination.
Container shipping
If you require extra security for your vehicle and goods, container shipping is also reasonable. But it may cost you more as you'll have to pay for additional loading/unloading and container charges. The shipping company will offer a 20ft or 40ft container depending on the size of your goods and car. There are two more options in container shipping:
FCL
You'll have an added advantage with a fully enclosed container in FCL that will solely contain your car and other belongings. You won't have to share it with anyone. However, you would have to pay entire expenses to secure a whole container solely for your use.
So, it may raise your overall shipping costs. But for luxury and delicate goods, the extra charges are worth it.
LCL
If you choose LCL shipping, you'll share the container and transportation costs with other people. You will only have to pay for the space your belongings will occupy. So, it is a cheaper method for shipping with the added benefit of security. However, there's one downside to this method. The container capacity must be full before the vessel can depart. Also, there's no wait time for it to be full, so your shipment will be late to reach the destination. But if you are tight on the budget, this shipping method might work for you.
Cost of shipping to Dominican Republic from Miami
Several factors can affect the shipping cost to the Dominican Republic, such as mode of shipment, peak season, weight, and the dimension of your cargo. But the average shipping cost can fall anywhere between $1500 to $3200.
Preparations for shipping to Dominican Republic from Miami
Before shipping to the Dominican Republic from Miami, you must prepare your goods & vehicle for shipment.
Pack your belongings, especially delicate items, for their safety.
Make sure to empty your car's gas tank until it is only ¼th full.
If your vehicle is non-operational and you wish to ship it through RoRo, ensure to take it to a mechanic for a thorough check.
Don't place anything inside the car unless it's a spare tire or jack.
Custom taxes & duties
There are two main taxes on shipping to the Dominican Republic from Miami: Tariff and excise duty.
As the US has a CAFTA agreement with the Dominican Republic, the basic import tax is zero. But the person importing has to have a CAFTA certificate of origin with them. Otherwise, the customs agent will calculate the tax due in Dominican pesos according to the vehicle's value or goods. Foreign-made vehicles and goods exclusive to CAFTA countries are also applicable to tax and duties.
Excise duty is calculated to import non-essential items such as perfumes, tobacco, vehicles, and alcoholic beverages. It is not subject to CAFTA regulations and is estimated at around 15 to 60 percent, depending on the type of goods.
Required Documentation
You'll require proper documentation before shipping to the Dominican Republic from Miami. To avoid unnecessary hassle at customs clearance in both countries, your paperwork must have the current information required. Here's a brief rundown on the documentation you'll need before shipping:
Original Title of Ownership.
Residence Visa.
Bill of Lading.
Packing List.
Invoice.
Driver's License.
Passport.
Registration.
Prohibitions and restrictions on shipping to Dominican Republic from Miami
There are certain restrictions and prohibitions on importing goods and vehicles in the Dominican Republic. So before shipping, make sure to read the fine print. If you are confused about specific regulations, contact your shipping company or the Dominican Republic Embassy in the US.
You cannot ship a car older than five years or a vehicle having an engine size of 2000cc or six cylinders in the country. Also, you must possess the vehicle for at least one year before shipping it to the Dominican Republic. Importing one vehicle is allowed in the country, so you cannot send more than one vehicle per person. There are also prohibitions on the shipping of luxury vehicles in the country.
Other restrictions on goods include agriculture and dairy products that require licenses from relevant authorities for importation in the Dominican Republic. Prohibitions include coffee, textile products, military & telecommunication equipment, jewelry, dangerous goods, and hazardous chemicals.
Factors that affect shipping to Dominican Republic from Miami
Budget is always an essential factor to consider while shipping to the Dominican Republic from Miami. Sea transport is best for importing large amounts of goods and heavy cargo. However, there may be some additional costs due to several factors which we have discussed below:
Mode of shipping
This is the most critical factor to consider while shipping a vehicle or goods to the Dominican Republic. When it comes to international transport, the two most common methods are used. One is RoRo and the other one is container shipping. While RoRo is the most cost-efficient method to ship cars or heavy equipment, container shipping will cost you more. It is pricier because of the loading/unloading involved and the cost of hiring a container for extra security.
Size & dimension
You must also consider the size and weight of vehicles and cargo for international transport. Heavy equipment, trucks, buses, and SUVs will cost you more to ship to the Dominican Republic. Light cargo charges are calculated based on CBM (Cubic Meters), whereas the shipping cost for heavy cargo is based on its weight. Smaller containers will cost you less if you are shipping via a small container, while larger ones will require extra shipping costs.
Distance between ports
Distance is also another vital factor while you are deciding your shipping budget. If the distance between ports of origin and destination is more, shipping costs will increase. If the ports are not accessible, it will force the vessel to take a longer route, raising the shipping price.
Why choose AES for shipping to the Dominican Republic from Miami?
Shipping to the Dominican Republic from Miami can be complicated if you are unfamiliar with the country's customs laws. There are specific rules to follow and documentation to clear customs which can become a hassle if handled individually. But with a reliable shipping company like AES, which has 126 years of shipping worldwide, nothing is impossible. Here is a brief rundown on the services we provide:
Worldwide Shipping Partners
Size is not a problem with us. Whether you wish to ship a single car or heavy goods, we have vast experience in shipping at scale. Together with our reputable shipping partners, we cover all popular destinations worldwide. You won't have to find a local carrier that ships at scale on your own, nor would you have to worry about on-time delivery or arrange an insured transport. Our shipments are always insured, and we avoid unnecessary delays at all costs. AES prioritizes customer satisfaction above everything else.
Customs Clearance
Besides handling customs clearance, AES has provided practical solutions for their esteemed customers for over a decade. Our experts understand the formalities and every little detail involved in customs clearance in both countries. No matter the size of your cargo, we will ensure that it complies with the customs requirements so that it does not incur heavy charges. Our agents also provide the documents on time to avoid any hassle or delay. So, let us handle the daunting task of clearing your vehicle and goods at customs and make the shipping experience a memorable one for you.
Door-to-port
Handling heavy cargo is off your plate with our auto-transport haulers. You won't have to lug your load or vehicle all the way to the seaport in Miami. Our transport partners can pick it up from your home and drop it off at the port, where we'll further ship it to your desired location. If you require further transport in the Dominican Republic from door to port, we have a team there to handle it as well. Our company can arrange to pick up your cargo from the port and drop it at your doorstep in the Dominican Republic.
FAQs
How much time will it take to ship to the Dominican Republic from Miami?
The transit time will depend on the distance between the ports in both countries. If you exclude the external factors that may cause a delay in shipment, it will take an average of two to three weeks to reach the main port of the Dominican Republic.
Several factors can affect the cost of shipping a car overseas, such as the mode of shipment, peak season, expedited delivery, weight & dimension of the cargo. So the overall shipping price may fluctuate. However, if you choose to ship through RoRo, the cost will be less. But it's wise to get a quote and explain your requirements to a trustworthy shipping company as they'll be able to tell you the actual estimates. You can get a free quote from AES, and we guarantee to provide you with the most accurate estimate possible.
Which shipping method will be cheaper to ship to the Dominican Republic?
RoRo is by far the most economical and quickest method for shipping a car or heavy equipment to the Dominican Republic. But if you want more security for your belongings, you can also opt for container shipping. It is quite expensive, but it's worth the extra bucks if you are not on a budget.
Other blog posts you might like
---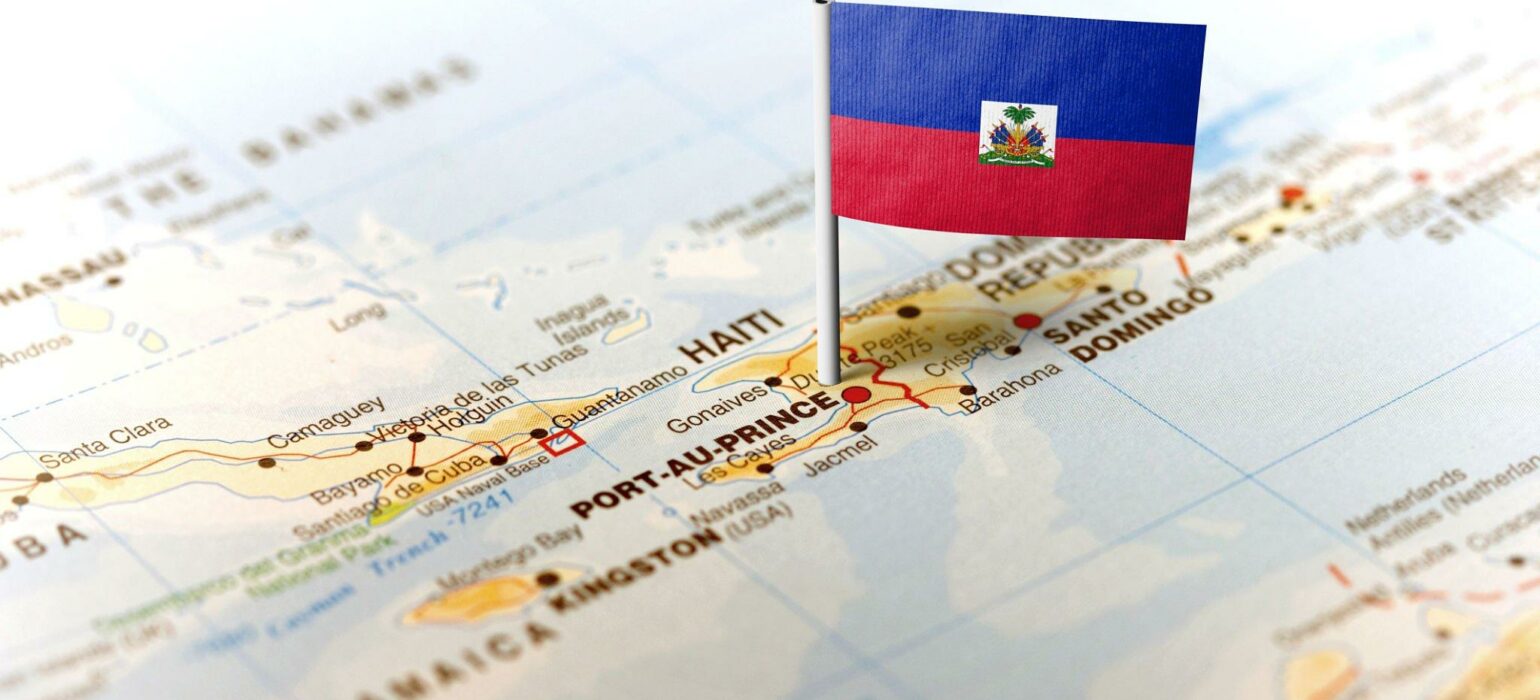 Feb 8, 2023
A Comprehensive Overview of Shipping Goods to Haiti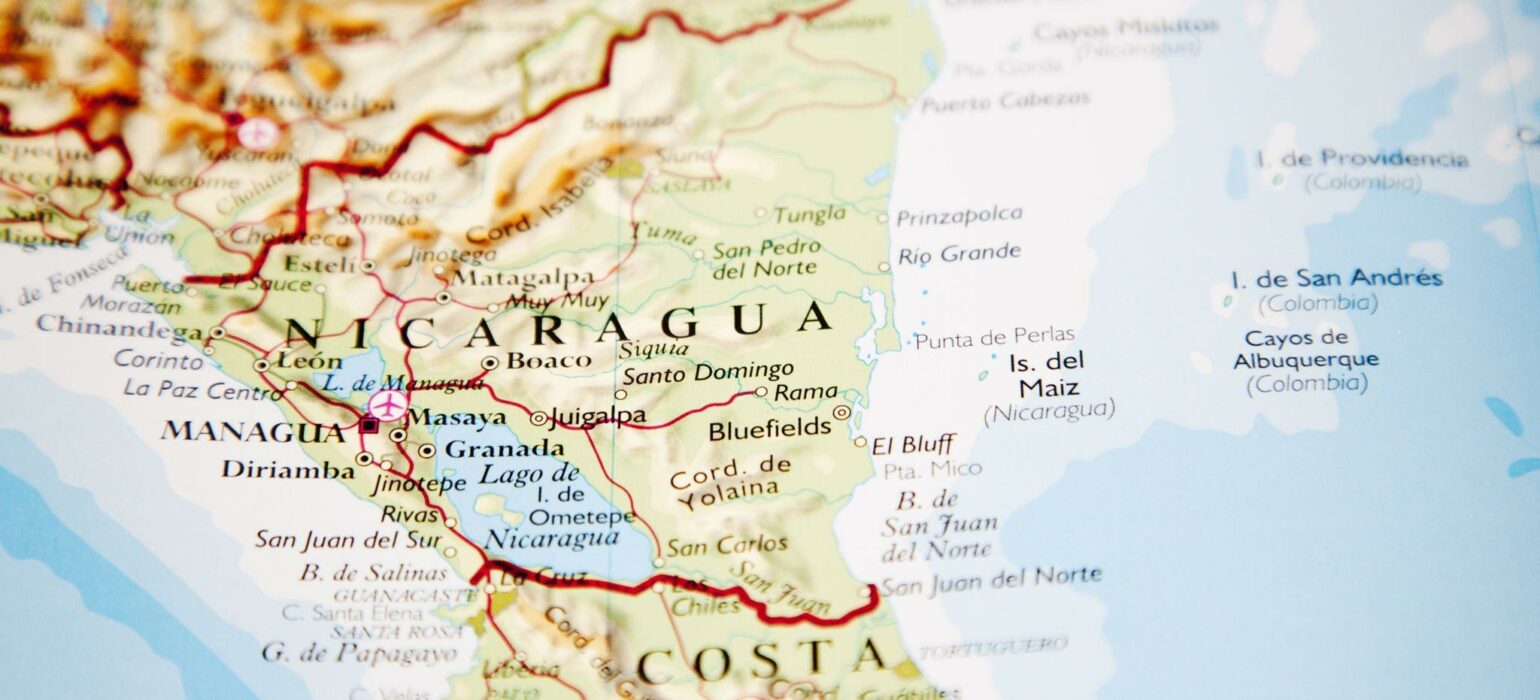 Feb 2, 2023
ENVÍOS A NICARAGUA DESDE MIAMI