Shipping to Jordan from the US becomes hassle-free with AES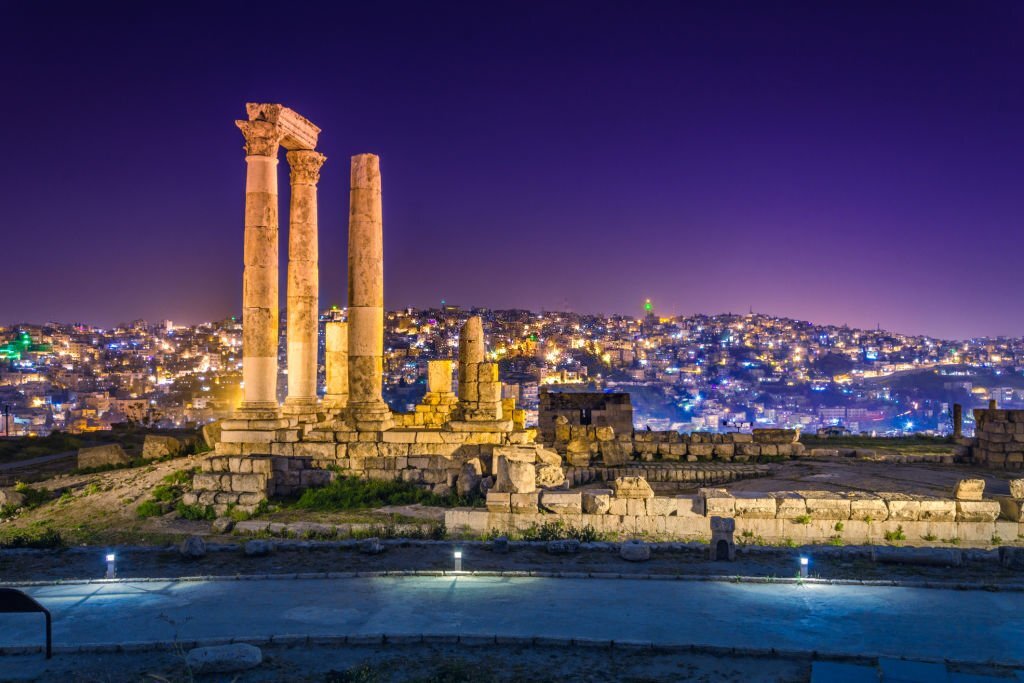 Shipping to the Middle East from the US requires years of experience and industry knowledge. In this comprehensive guide, we'll explain the complete procedure for shipping to Jordan from the US. Read on to enjoy a smooth shipping experience to Jordan from the US.
Shipping to Jordan: An Introduction
Jordan is a beautiful country in the Middle East that is famous for its enchanting ancient mountains, exotic beach resorts, historic tombs, and temples. This historic country is home to a population of 10 million. The capital city Amman has a strategic location and 10% of the total population lives in it.
If you need to ship a vehicle or any other heavy machinery from the US to Jordan the distance of long oceans will scare you. But you don't need to worry about anything now! AES has all the knowledge and experience that is required for shipping your goods to Jordan without any hassle.
Methods for Shipping to Jordan from the US
Following are the two methods primarily used to ship cars and other cargo from the US to Jordan.
RoRo Shipping to Jordan
If you are looking for a fast, budget-friendly method for shipping your cars to Jordan then RoRo shipping is the best option for you. When you book your shipments with RoRo shipping, a driver from the shipping company drives the vehicle onto the shipping vessel. The vehicle is then tied to the deck of the ship and unloaded once the vessel reaches the destination port.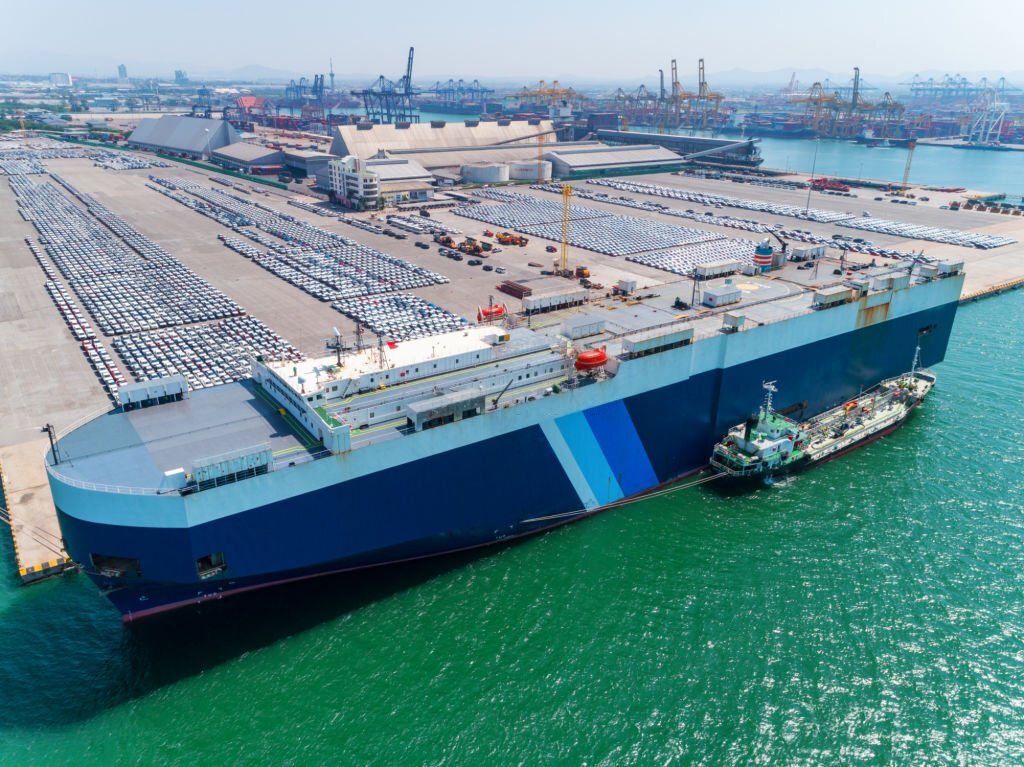 If you want to choose this shipping method you have to make sure that your vehicle is in working condition and for safety, there should be no costly belongings inside it. An advantage of shipping to Jordan with this shipping method is that you can ship cars of any size as space is not an issue in these vessels. Moreover, shipments are rarely delayed via RoRo shipping since these shipping vessels follow a strict schedule like that of an airline. RoRo shipping is best for shipping normal use cars to Jordan.
Container Shipping to Jordan
People who want extra security for their items prefer container shipping over RoRo shipping as containers are sealed and the chances of wear and tear are close to zero. There are different sizes of containers that you can use to ship your cars and other cargo to Jordan.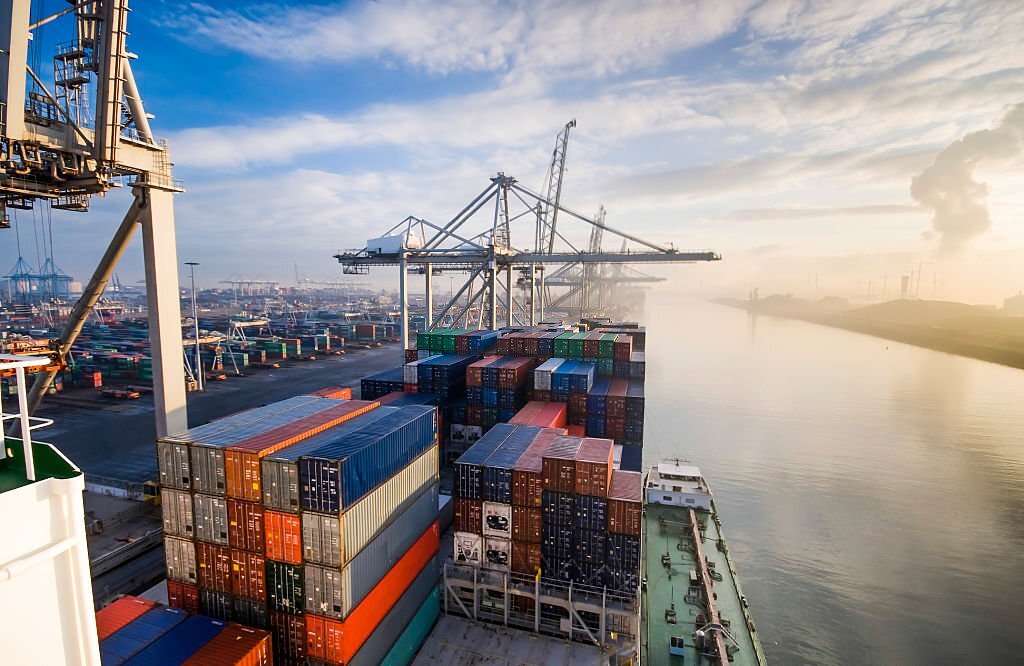 Apart from being safer than RoRo shipping, container shipping also allows you to ship some luggage with your cars. Since the containers are sealed, you don't have to worry about the safety of your shipments. However, the only downside of container shipping is that it is costlier as compared to RoRo shipping. There are further two types of container shipping, which are described below.
LCL or Shared Container shipping
If you opt for LCL (less than container load) or shared container shipping, you will have to share the container with other people. A single container can ship almost 3 to 4 cars at a time. So, the total rent of the container will be distributed among all the rentees of the container. The downside of shared container shipping is that sometimes the shipments get delayed. The reason is that there are not enough cars for the container to be shipped. The shipping company will not ship the container until it is full with cars heading to the same destination port.
FCL or Private Container Shipping
In FCL (Full Container Load) or private container shipping, you will have to book the whole container for yourself. This option is only a wise choice if your vehicle is extremely luxurious and you can't afford to take any risk during its shipping. It's a costly shipping method but you will have a large space and you can ship plenty of items along with your vehicle. Another advantage is that you don't have to wait for anyone else while shipping your items.
Cost Of Shipping to Jordan from the US
Your total cost of shipping a vehicle from the US to Jordan will depend upon multiple factors. If your car is small you will have to spend less on its shipping whereas if your car is big your shipping cost will increase. The shipping method you choose, applicable taxes, fuel rates at the time of shipment, and shipping season determine the final cost of shipping to Jordan. The choice of origin and destination ports also varies the shipping costs. If you are unable to deliver the vehicle to the nearest port in the US, you will be charged a few hundred dollars extra for door-to-domestic port delivery. Considering all these factors, the shipping cost of a vehicle from the US to Jordan will be around $3200 to $5900. Contact us now for a custom quote according to your shipping needs.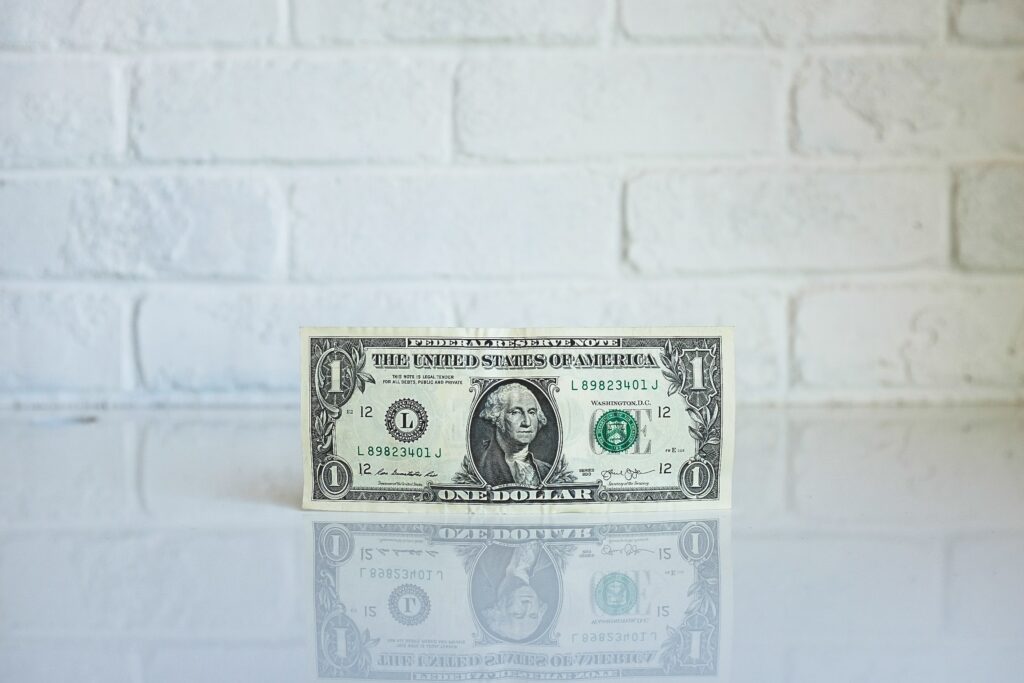 Customs Charges
Everything that comes into Jordan through shipping has to go through customs clearance. You have to pay customs duty and tax for every shipment that you procure. According to Jordan's customs clearance rules you have to pay almost 52% of the shipment value as customs duty and tax. Each item is physically inspected in detail before it is handed over to you.
Time Required For Shipping to Jordan from the US
The total time your shipment will take to process depends on many things. The RoRo shipping method takes almost 3 weeks to ship a vehicle from the US to Jordan. On the other hand, you will have to wait for almost 4-6 weeks if you choose container shipping. You might receive your shipment early in the process of customs clearance happening quickly and there is no delay in the departure of your shipment. Please note that you should expect an extra 10 days for the processing of documents. You can contact our team to get an idea about the delivery date for your shipments to Jordan.
Documents Required For Shipping To Jordan:
If you are shipping a car from the US to Jordan you must have all the required documents to avoid any trouble during the shipment process. Make sure that you have the following documents before booking your shipment.
National ID if you are a citizen.
Tax ID if you have an organization.
Vehicle title.
Bill of sale.
Clearance certificate from US customs.
Power of Attorney form.
Copy of passport.
Popular Ports for Shipping to Jordan
The seaport that is used for shipping in Jordan is the Port Of Aqaba. It is situated on the Red Sea and is the second-largest port on the Red Sea with 12 terminals. Moreover, it has all the modern technology incorporated into its system and the government is continuously working to upgrade the infrastructure. Your vehicles will be shipped to the Port Of Aqaba and then from there, they will be transported to other cities like Amman, Irbid, Zarqa, and Russia.
Prohibited Items for Shipping to Jordan
You should be aware of the fact that there are some items that the Jordanian government has banned for imported into the country. These import prohibitions are listed below:
There is a restriction on the shipment of pets.
Illegal drugs are not allowed to be shipped.
The law of Jordan doesn't allow the shipment of alcohol and other intoxicating liquors.
There are some restrictions on the shipment of vegetables and fruits.
Weapons and ammunition are strictly prohibited by the Government of Jordan.
Why Should You Choose AES As Your Shipping Partner?
Are you worried about how you will ship your items from the US to Jordan? At AES, we will provide you with a one-stop solution to ship your goods to Jordan without any hassle. By making AES your shipping partner, you will get the following benefits.
Customs Clearance
Customs clearance is a long procedure with a lot of paperwork involved in it. You may experience a lot of trouble while getting your items cleared from Jordan Customs. But with the help of our dedicated customs professionals, you will not have to worry about anything. AES will handle the process of customs clearance itself and your items will be cleared without any unexpected delays.
Oversized Cargo
AES has the equipment and experience to handle shipments of oversized items. No matter how large or heavy your shipping item is, our experts at AES will ensure that you receive them in their original condition without any damage.
Excellent Customer Care
AES has a team of professionals who are highly skilled in their respective fields. You will not regret collaborating with AES because we have an experience of 126 years in the shipping industry. We execute each step of the shipping process with precision and efficiency. We keep updating our customers regarding their shipment for their peace of mind. Our team will stay in touch with you throughout the shipping process and they will inform you at every step. Our customer care advisors are available 24 hours to resolve your issues. You can contact us whenever you want without any reluctance.
Reliable And Secure Shipping Services
AES provides a reliable and secure shipping platform for the shipment of your items or vehicles. AES is known for its quality services worldwide. We also provide the facility of tracking your shipment with the help of our mobile App. The team at AES ensures that you receive your shipment as quickly as possible. We save your time further by providing the facility of door-to-port and port-to-door shipping services. Therefore, your shipments will be at your doorstep without any delays.
FAQs
How long does it take to ship a car from the US to Jordan?
The time required to ship a car from the US to Jordan depends on many factors. On average, if you are using RoRo shipping, you will get your car delivered in 3 weeks. In the case of container shipping, it might take 4-6 weeks to ship your car.
How can I get a quote from AES for shipping my car?
Visit our website once you have decided to ship your car and you have all the required documents. Our representatives will give you a quote based on your shipping requirements in no time.
The cost of shipping a car overseas depends on various factors including the shipping distance, mode of transportation, shipping season, applicable taxes, vehicle size, and the condition of your car.
Conclusion
In a nutshell, you need a reliable company to ship your cargo or vehicles from the US to Jordan. With the help of AES, you can do this without any complexities because we will handle everything from the moment you book the shipment to the moment it is handed over to you at the destination port. Get a custom quote for your shipping requirements now!
Other blog posts you might like
---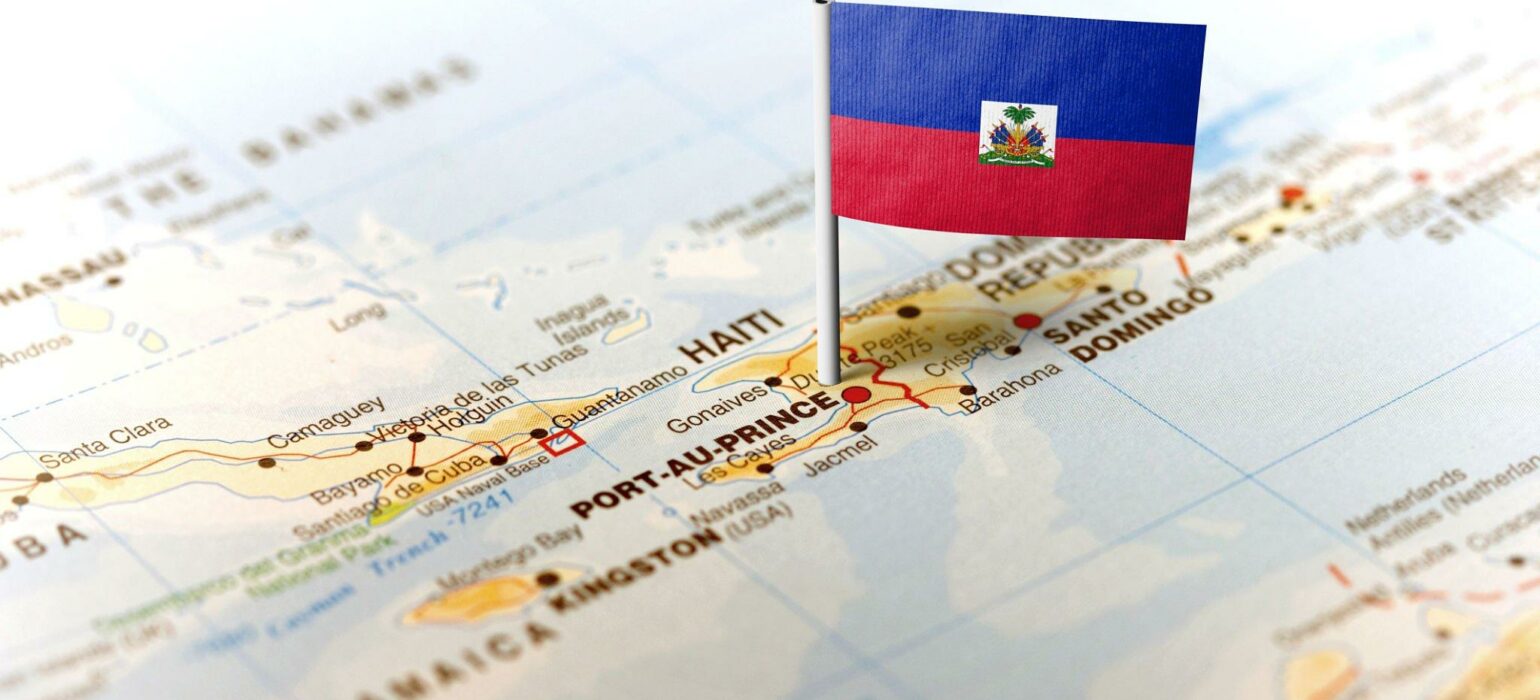 Feb 8, 2023
A Comprehensive Overview of Shipping Goods to Haiti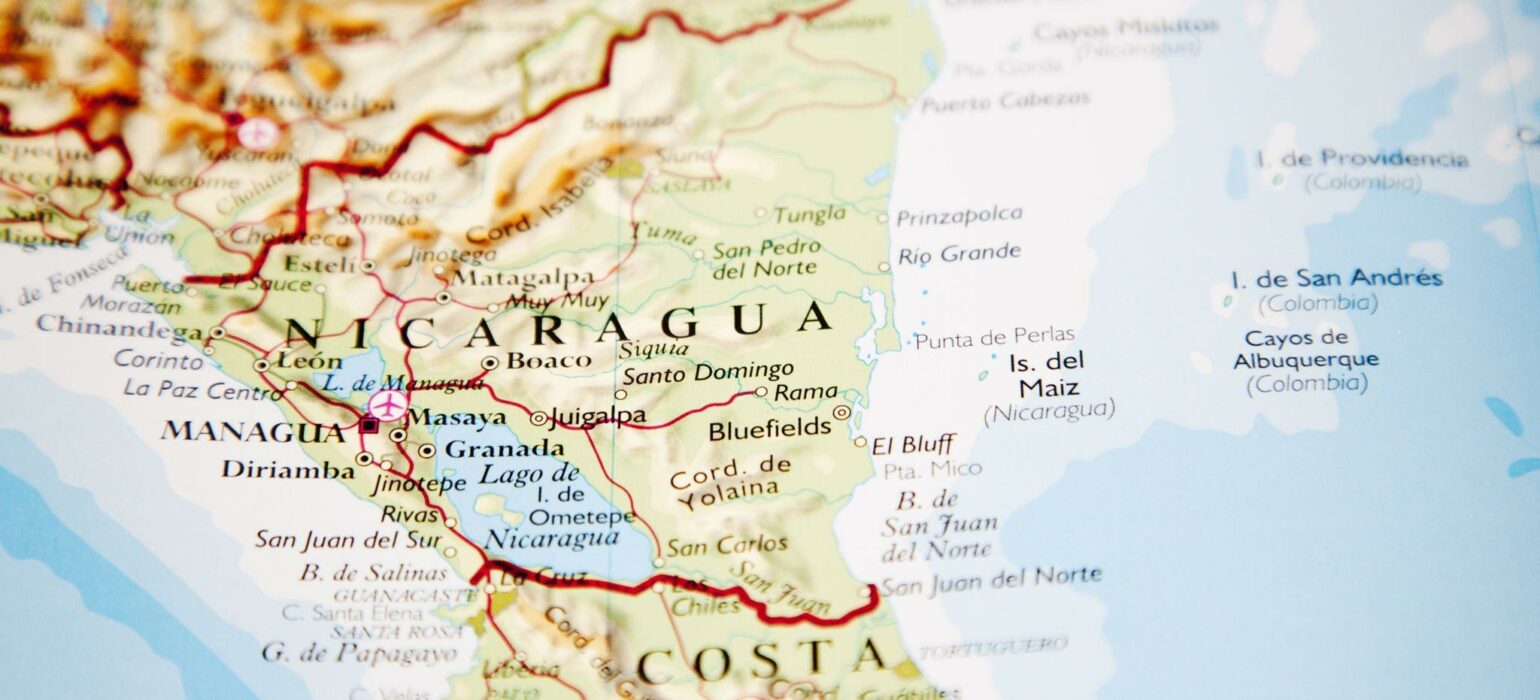 Feb 2, 2023
ENVÍOS A NICARAGUA DESDE MIAMI