Shipping To Nigeria From Houston: Move your cargo with AES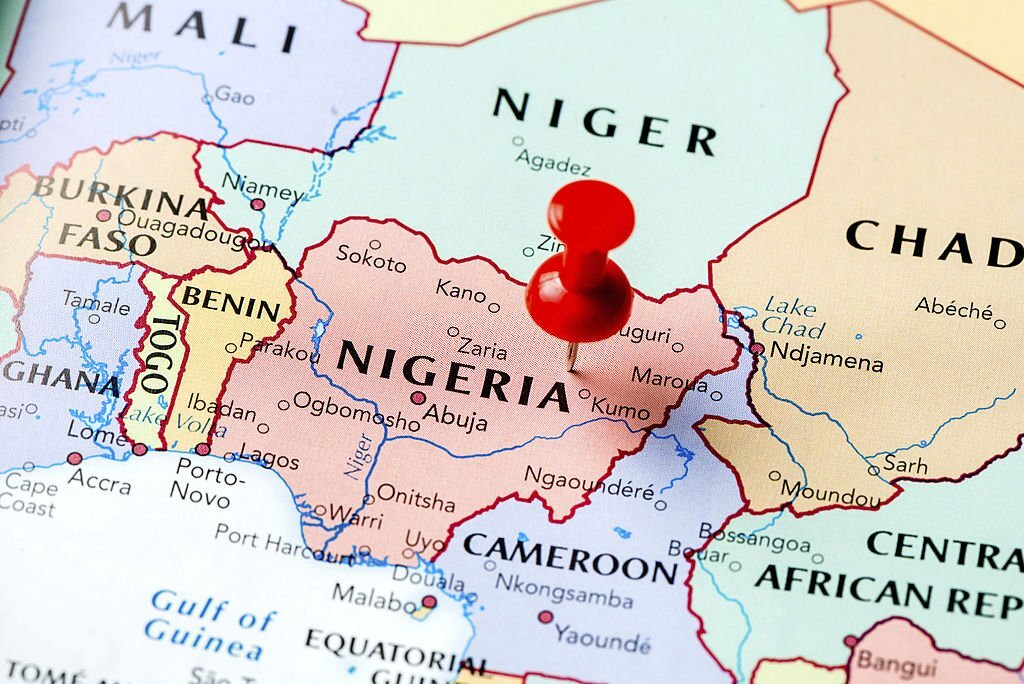 Shipping to Nigeria from Houston incurs a lot of hassle, but only if you handle everything yourself. It can be expensive and complicated, especially if you wish to ship on the scale. From booking your cargo to finding the best possible delivery slot is an exhausting process. Also, not many companies may ship to your desired location. But no destination is impossible for AES. With a shipping experience of 126 years, we can provide you with an all-in-one shipping solution. From handling your paperwork to customs clearance, your oversized cargo, or heavy equipment, we work around the clock to provide you with a smooth sailing experience.
Shipping to Nigeria from Houston: An overview
Nigeria is the most populous country and creative hub of West Africa. Its economy relies on technology, finance, and the production of petroleum products. With a GDP of over $510 billion, it holds the title of the wealthiest country in Africa.
Nigeria's major imports include wheat, raw sugar, rubber tires, vehicles, machinery & equipment. It shares a bilateral trade relationship with the US, signing a TIFA Agreement in 2000. Most US imports from Nigeria consist of plastics, beverages, machinery, vehicles, and mineral fuels. Moreover, it is costly to buy cars in Nigeria. So, the country imports 73% of vehicles from other countries, especially from the US. 
Lagos is the capital and economic hub, generating 10% of the GDP of Nigeria. It is also the financial center of all of Africa.
Lagos has two main seaports that act as the primary gateway for international trade. One is the Lagos Port Complex, also called Apapa Quays, and the other is Tin Can Island Port. The Apapa Quays and Tin Can Ports can handle 1.5 million TEUs simultaneously.
Which things can you ship to Nigeria from Houston?
Being a trade partner with the US, Nigeria is highly receptive to imports from the US. You can ship almost any type of goods such as household items, spare parts, vehicles, and boats from Houston. Nigeria also accepts the import of heavy machinery, mining equipment, and construction material.
Types of shipping to Nigeria from Houston
Nigeria relies heavily on international trade through its seaports. The Port of Lagos and Tin Can Island rank among the Top 500 Container Ports in the world. But they can handle both RoRo and container shipping. Check below how these methods work:
RoRo shipping
RoRo shipping is the most cost-effective and quickest shipping method to Nigeria from Houston. It works by rolling wheel machinery and vehicles on the deck of a vessel from the origin port and rolling it off at the destination port. 
The shipping company straps your cargo securely on the deck and covers it with a tarp for safekeeping. RoRo is the best shipping option for heavy machinery, mining equipment, and vehicles. The best part about this method is that you can ship as many cars and equipment as you want to Nigeria.
Container shipping
Container shipping is the perfect option if you are shipping non-operational equipment or luxury vehicles to Nigeria. Shipping companies usually provide a 20 or 40-ft container to secure your goods. Once your goods are inside the tightly sealed container, they stack the other containers on the vessel bound for your desired location.
With this method, you can ship almost any type of goods, boats, yachts, or industrial equipment. However, container shipping involves loading/unloading and labor, which is a bit more expensive than RoRo. There are two more options in container shipping:
LCL
LCL or Less than Container Load is a shipping method where you can share the transportation costs with other consumers. The shipping company places your goods inside the container with other people's goods.
But you only have to pay for the space your vehicle or other items require. LCL is cost-effective, but you will have to wait to receive your delivery in Nigeria. The carrier only embarks on its journey if the containers are full.
FCL
FCL or Full Container Load also involves placing the goods inside a container. But here, you must pay for leasing the entire container. You will solely own the container from the start to the end of shipping.
So, you can place as many vehicles or items as can possibly fit inside the container. However, this method is the most expensive. But worth your money if you are shipping fragile goods, luxury boats, or vehicles.
How much will it cost for shipping to Nigeria from Houston?
The average shipping cost to Nigeria from Houston can vary between $1650 to $6500. The price depends on the shipping method and the size & weight of the cargo. Several other factors may also affect the shipping cost.
Customs Tax & Duty
Depending on the HS System's assessment, customs duty on items ranges from 5% to 35%. The vehicle levy is 20%. For new cars, it is 20% and 15% for new vehicles.
Nigeria is seeing a massive influx of used car imports, so to balance it, the customs tax & duties are constantly changing. Contact your shipping company or Nigerian Embassy for the latest changes. 
How to prepare for shipping to Nigeria from Houston?
Before shipping to Nigeria from Houston, you must make proper preparations. Such as packing the fragile items securely and taking your vehicle to a mechanic to ensure it is operational. Also, prepare adequate documentation for customs clearance.
Restrictions & Prohibitions to shipping to Nigeria from Houston
There are specific stipulations in Nigerian Customs laws where you cannot ship prohibited items in the country. Moreover, restrictions on particular items require you to have a permit letter from the relevant authority. 
Restrictions on shipping vehicles include not importing cars older than 12 years from the date of manufacture. Also, Nigeria doesn't allow the import of right-hand drives. Restricted items include food & beverages that need a NAFDAC certificate to clear customs. 
Prohibited imports consist of weapons, obscene material, preloved clothing, hardware, industrial & hazardous waste, and pottery.
It's wise to contact the Nigerian Embassy in the US for more information regarding import laws as they are continuously interchanging.
Documentation
Make sure that you have proper documentation. Otherwise, it could result in barring your vehicle and items from entering Nigeria. Or it may incur double tax or penalty. Here is the standard documentation you would need before shipping to Nigeria from Houston:
ID and Passport.
Nigerian ID and Address.
Bill of Lading.
Packing List.
Driving License.
Insurance Certificate.
Shipping order.
Original Purchase Invoice.
Title of ownership with no Liens.
Power of attorney.
Consignee form.
Emission certificate.
Vehicle VIN & Chassis No, Make & Model.
Factors affecting the cost of shipping
Shipping to Nigeria from Houston depends on various factors that may or may not be controllable. So, always keep some extra cash on the side if you have to pay more than expected. Here are some of these factors:
Shipping method
The method you'll choose for shipping to Nigeria from Houston will directly impact your overall shipping price. If you select RoRo for heavy vehicles and equipment it will cost you less.
However, if you are shipping luxury cars or non-operational vehicles through container shipping, the cost of the container will also add to your shipping charges. In addition, a 40ft container will incur more expenses than a 20ft would.
Distance between ports
It is another crucial factor that affects shipping costs. The greater the distance between the origin and destination ports, the more it will cost you to ship your cargo. Shipping companies usually calculate the charges based on nautical miles.
Some routes may also not work, so in that case, carriers have to take a longer course to reach their destination. This can increase the final shipping costs. 
Expedited shipping
If you require instant shipment and delivery, it will cost you more. We recommend booking your shipment 72 days in advance to reduce the burden of expedited shipping.
Size & weight of cargo
The size and weight of cargo are also the reason for an increase in the shipping price. Heavy equipment and vehicles will require more space and extra security. Hence, they will cost you more to ship to Nigeria.
How can AES make shipping to Nigeria from Houston hassle-free?
Be it oversized cargo, a single vehicle, or heavy equipment, AES can provide you with hassle-free shipping to Nigeria. We specialize in shipping to all popular destinations in West Africa and worldwide. Our top-notch shipping services ensure a smooth and secure shipment of your cargo. Here are some of the distinctive benefits you'll get by hiring us:
Worldwide Shipping Partners
AES is a partner to worldwide international shipping providers. As a freight forwarder, we can provide you with multiple advantages such as various shipping options, price points, and schedules.
You'll have the option to choose a provider that best suits your requirements. We cover all popular destinations worldwide. Also, those routes that other international shipping companies don't provide.
Customs Clearance
Many shipping companies only take responsibility for shipping your cargo to the destination port. They leave everything from paperwork to customs clearance for you to handle. But AES doesn't burden you with anything.
We don't take advance payment, nor we'll leave you alone to care for the customs clearance. Our experts will guide you through every step of the shipping process. In short, we'll handle your documentation and customs approval processes.
Door-To-Port Delivery
Local delivery is our specialty. We can facilitate you by picking up your cargo from your doorstep in Houston and delivering it to the port. It will save your time and effort to deliver it yourself. If you require port-to-door delivery in Nigeria, we can also arrange it. 
FAQs
What is the distance between Nigeria and Houston?
The distance between the Ports of Lagos and Houston is 5425.15 nautical miles. Shipping companies usually charge for each nautical mile of the journey.
How much time is required for shipping to Nigeria from Houston?
Depending on your shipping method, it takes three to four weeks for your cargo to reach Nigeria from Houston. Also, allow 5 to 6 additional days for the customs clearance process. If you are shipping vehicles, the inspection may also take some time.
Which method is best for shipping cars to Nigeria?
If your vehicle is operational, we suggest choosing RoRo as it's the easiest, quickest, and most economical shipping method. You can also select container shipping if your car requires additional security. This option is also suitable for shipping items alongside your vehicle.
Conclusion
Shipping to Nigeria from Houston is complicated as it requires lengthy documentation. The customs clearance process, combined with the effort of finding an available shipping method and delivery slot, can be tiring. Nigerian customs laws are also subject to change. You may be unable to import some items or vehicles due to certain restrictions and prohibitions. In that case, it's wise to take the assistance of an experienced shipping company that specializes in shipping worldwide. They can guide you on current laws and paperwork and can handle your customs clearance process.
Other blog posts you might like
---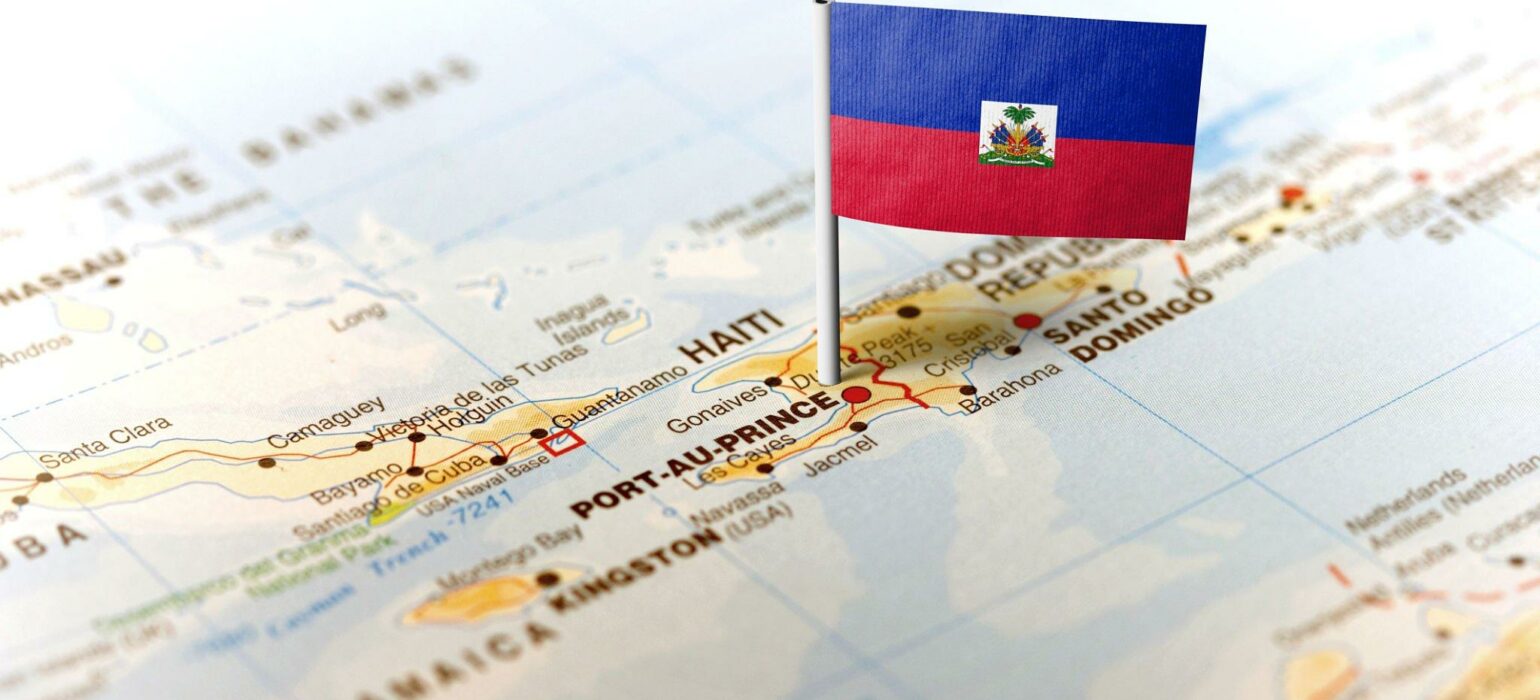 Feb 8, 2023
A Comprehensive Overview of Shipping Goods to Haiti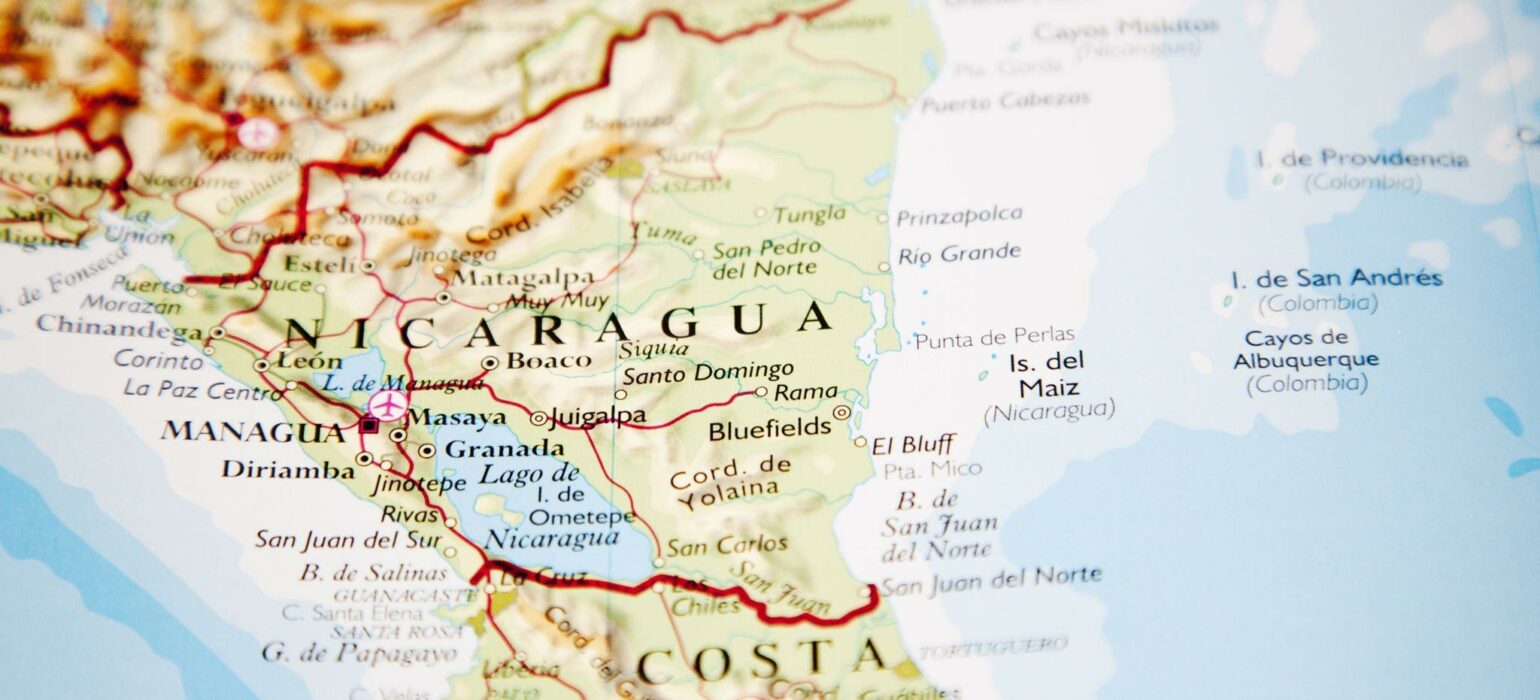 Feb 2, 2023
ENVÍOS A NICARAGUA DESDE MIAMI