Shipping To Panama From USA Becomes Hassle-free With AES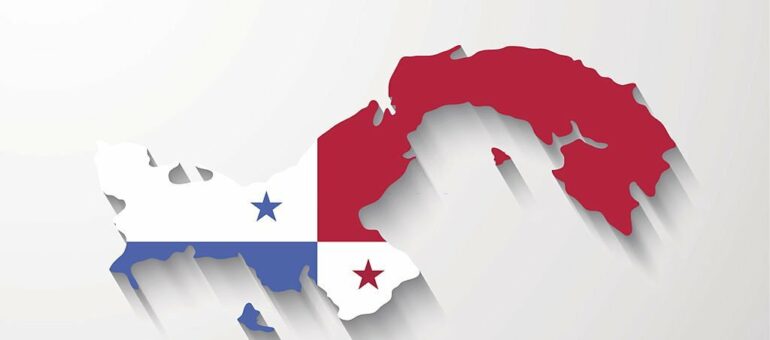 Shipping to Panama from the USA is quite challenging and costly if handled carelessly. Furthermore, sometimes you would have to wait for weeks to pick up your vehicle after clearance. Some countries like Panama also require extra documentation, which could become inconvenient for you if unfamiliar with the process. So, if you wish to consult about a hassle-free shipping process AES will provide you with a free quote. We will take care of all your documentation for customs clearance to save your time and the inconvenience of high cost.
Shipping to Panama from USA: An Overview
Located on a narrow strip of land that links Central and South America, Panama is a popular international shipping destination. With a coastline of 1000 miles and various waterways, the country enjoys a geostrategic position on the world's famous Panama Canal which connects all-important shipping routes worldwide. This canal is a miracle of human engineering, which connects the Atlantic and Pacific oceans through its center. A country full of exotic sea life and tropical rainforests, Panama is a renowned retreat for US ex-pats. The currency unit is USD, although Panamanian Balboa is also used in denominations. 
The USA is the leading import partner of Panama and enjoys a significant trade relationship with the country. After the TPA (Trade promotion agreement) was signed between two countries in 2012, 87% of tariffs on imports decreased, and the rest will be gradually removed by 2031.
Popular shipping destinations in Panama
Panama has five main seaports, with the port of Balboa being the most famous one because of its significance in handling cargo volumes of 2.5 million TEUs. This seaport is located near the Panama Canal and is one of the busiest ports in the country. The port's terminal offers multiple modes of activity and links the Colón city via a railway line.
The other 4 main seaports are:
Colón,
Panama City,
Manzanillo,
Cristóbal.
Available options for Shipping to Panama from USA
The shipping method depends upon your requirements and the condition of your vehicle. There are usually two options for shipping to Panama from the USA utilized by most ocean freight companies worldwide. Here we have defined them according to their speed of transport and cost:
RoRo shipping
It is the most widely used shipping method because of its low cost and quick transport. But to utilize this method, your car should be in working condition. It involves rolling your vehicle on the ship's deck at the origin port and then driving it off when the vessel docks at the destination port. If you are in a hurry and your car is operational, then this shipping method would be a perfect choice. You can also ship some items by storing them in the car. But take care first to research the list of prohibited items at the country's customs website, or you also have the choice to contact the Panamanian Embassy.
Container shipping
If you want to send heavy furniture or goods alongside your car, you can choose container shipping. You can conveniently place your goods or vehicles inside the container, which comes in two sizes of 20ft and 40ft. Your car need not be functional for choosing this method of shipping. But we suggest visiting a mechanic to make it operational before transporting.
Container shipping consists of two other modes of transportation which you could choose regarding your preference or the size of your goods & vehicles.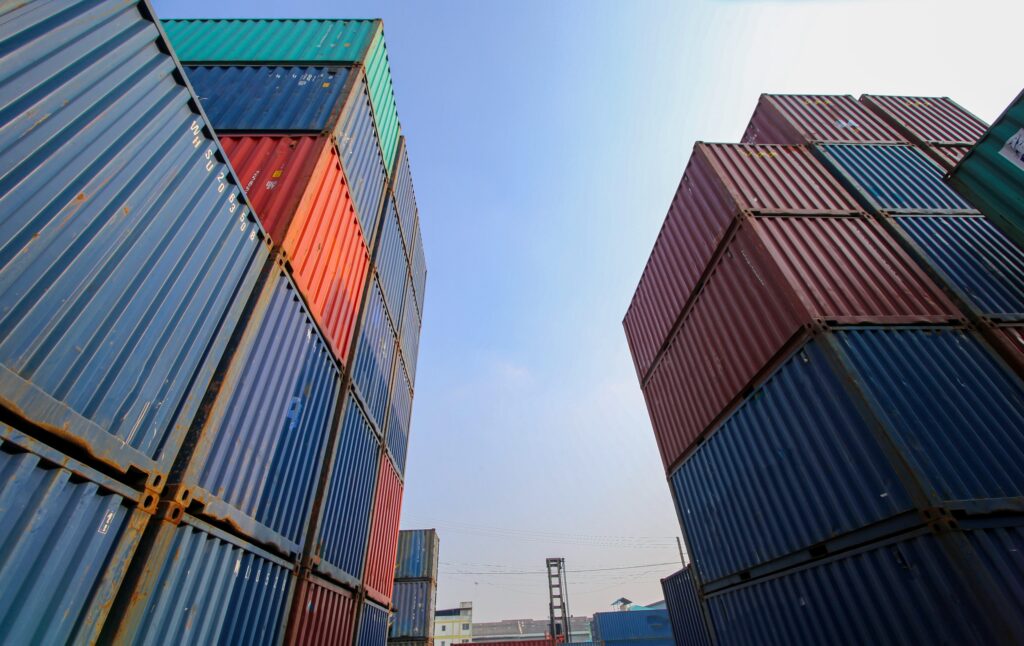 FCL or Private Container shipping
If you wish to send a lot of heavy goods or equipment along with your car, then you have a choice to use FCL (Full Container Load) shipping. The whole container will be yours to utilize, and you could ship your household items alongside it. Although this method is fast, it is costly as well. If you don't care about its high price and want to send your articles quickly, then choosing it will be best according to your needs.
LCL or Shared Container shipping
The other method in container shipping is LCL (Less than Container Load) which is good to choose if your car is non-functional and you also want to save on costs. The shipping company will ship your items & car along with other people's goods. You only have to pay for the space that your vehicle or items will occupy. However, it could cause a delay in the shipment while the container is being filled at the port with other individuals' goods.
If you are not in a hurry to ship your car, you could choose this method for shipping to Panama from the USA to save on costs. But we suggest scheduling your shipment with a reliable shipping company at least 70 days before the shipment to minimize the risk of delay.
What is the cost of shipping a car to Panama from the US?
The shipping cost of import depends upon the value of the items, their size, dimension & and the tax applied to them. But the average cost of shipping a car to Panama falls between $1500 to $4500. Additional charges can also incur regarding the customs rules of a specific country.
Customs & Duty
The import tax on shipping a car is calculated by its CIF value and ranges from 27-30%. Non-domestic goods could be taxed at 20% of their resale value. Also, a 7% VAT will apply on both the vehicle & the items or equipment.
If you have a Panama Pensionado Visa, you can import your car & other goods to Panama duty-free. However, a 7% VAT will be applicable.
Prohibitions & restrictions on import in Panama
Every country may or may not have restrictions or prohibitions regarding particular items, but Panama has very lenient import rules. Not many things are restricted or prohibited in the country. But if you are seeking to send some goods alongside your vehicle, you must know what you could ship and whatnot.
Panama has no restrictions on the age limit of used cars. Import of left-handed drives is also allowed. Although, The Transit and Land Transport Authority (ATTT) requires a certificate describing the condition of a used car. This rule regulates and controls the import of used vehicles. An uninsured vehicle is also not allowed in the country.
Some goods would need a clearance certificate or permission from the relevant authority like agriculture or processed goods. Other prohibited imports in Panama include counterfeit currency or coins, harmful or poorly prepared liquors, beers, and pharmaceuticals. In addition, the import of pornography material and firearms are also prohibited.
How to prepare your car to ship to Panama from the USA?
If you wish to ship your car to Panama, an excellent step would be to take it to a mechanic's garage for checking brakes and pedals. You would also need an emission certificate before shipping your car. In addition, Panama has a lengthy documentation procedure.
Documentation needed for the import of vehicle to Panama
When clearing your vehicle at Panamanian customs, the rules may differ from other overseas countries. Your car will first go through customs, and then ATTT will inspect for further registration. The inspection is administered by local mechanics who possess a license by The Transit and Land Transport Authority (ATTT).
For customs clearance & registration of your vehicle, you would need the following documents:
Passport,
Bill of Lading,
Title of Ownership,
Original US vehicle registration,
Proof of payment,
Proof of your vehicle's insurance,
Receipt of import & duty payment,
Paz y Salvo means evidence that your car has no unpaid ticket or fee.
Requirements for shipping your car to Panama with Pensionado Visa
If you have a Panama Pensionado Visa and wish to import household items alongside your vehicle, you need additional documents. Your articles must also be seen as used; otherwise, they will incur taxes.
The documents you would need will include:
Passport,
Panama migration ID,
Bill of Lading,
Packing List.
Reference letter of Pensiniado's bank.
After verifying your vehicle's registration, the Municipio will issue a registration certificate and plates of your car.
Why choose AES for shipping your car to Panama from the USA?
Panama's customs are notorious for delaying the clearance process. These rules & regulations are also changing consistently. If you are not familiar with the laws of Panama, it could become inconvenient for you to address the shipping procedure. Sometimes the clearance process would take several days, if not weeks. It is always wise to check out their customs website or contact the Panamanian Embassy for more information before shipping your heavy cargo or vehicle to the country.
24/7 customers service
The documentation process required for clearing customs in Panama is very atrocious and lengthy. With AES, you wouldn't have to trouble yourself by handling everything individually. If you would like a shipping quote, we require no consultation fee. Our team of professionals is 24/7 available to cater to your shipping needs. You would only need to provide the documents listed by us to help us clear the customs process. We won't hassle you with additional requirements or ask you to pay an upfront cost.
Shipping oversized cargo to Panama
Panama's canal has made it possible to maneuver oversized cargo like machinery, ships, mining, and industrial equipment. The good news is that if you wish to send bulky goods to Panama, like furniture items, they would be Duty-free. But you have to pay taxes on other non-domestic goods like heavy equipment or machinery. However, the customs might delay your cargo if it includes your vehicle and heavy equipment. You can usually send four medium-sized cars in a 40ft container, but the more goods you will ship, the more time-consuming the process of clearance.
There's also the aspect of the language and cultural barrier if you are unfamiliar with the customs of Panama. AES has been dealing with the ocean freight process for decades with worldwide shipping partners. Our Spanish-speaking agents will smooth out the customs clearance process, which will save you from a probable delay.
Frequently Asked Questions
There is no fixed price for shipping a car overseas. Many factors like shipping during peak season, unavailability of a specific shipping method, fluctuations in fuel prices, port-to-port distance, and additional customs & duty can increase the cost of shipping. In addition, if your vehicle is non-functional, you may have to pay a higher shipping cost.
How much time will it take to ship a car to Panama from the USA?
Many possible factors could delay a shipment, so you must always keep that in mind. But the average time it will take to reach your vehicle from the USA to Panama is 3-4 weeks.
Can I ship my household goods through RoRo shipping?
You can only ship cars through the RoRo method. However, some articles could be placed inside the imported car.
How many items can I ship to Panama through container shipping?
It depends on the size & dimension of your vehicle or items and the space they will occupy in the container. Generally, a 40ft container can accommodate 4 SUVs.
Other blog posts you might like
---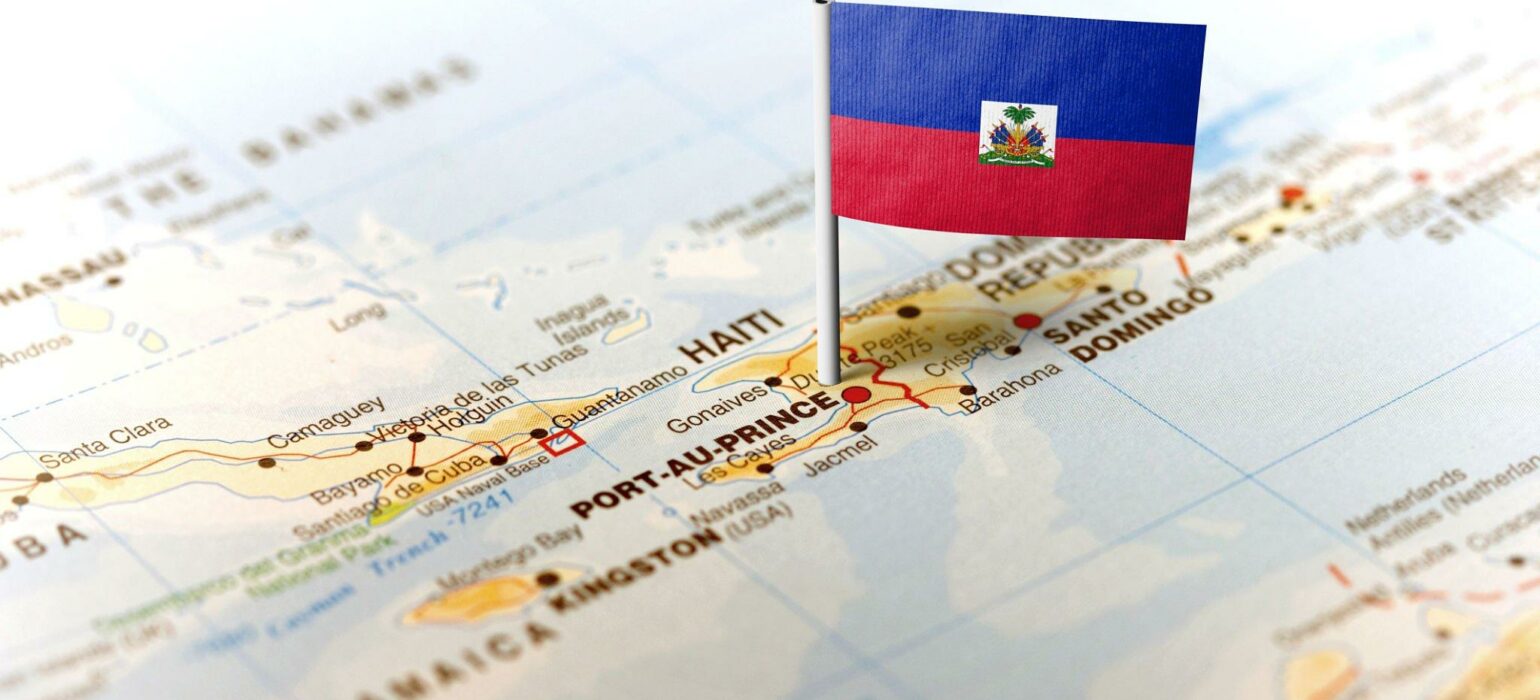 Feb 8, 2023
A Comprehensive Overview of Shipping Goods to Haiti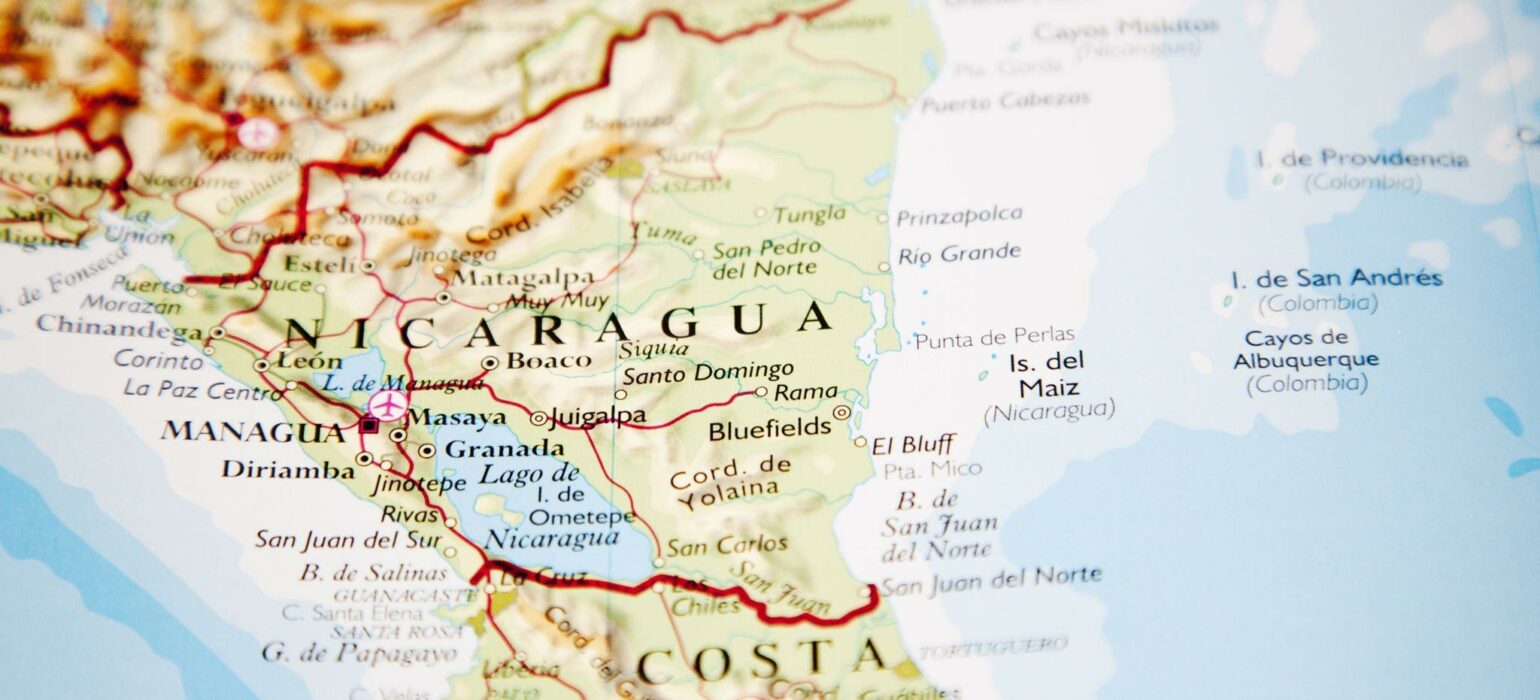 Feb 2, 2023
ENVÍOS A NICARAGUA DESDE MIAMI