Shipping To St Lucia From US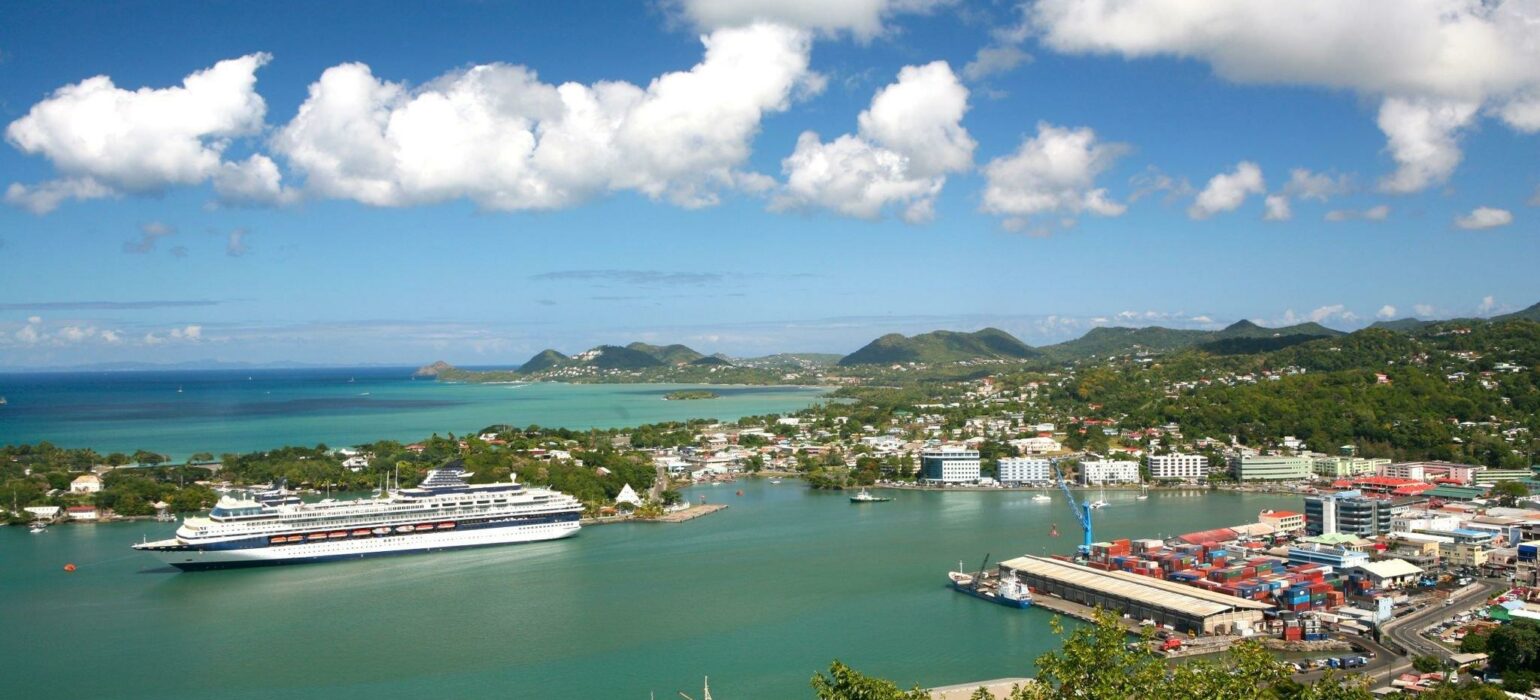 Shipment of goods between countries is a headache for most businesses. Among the stress and uncertainty, it takes an immense amount of research to find out which shipping method is right for your products and budget. If you're shipping to St Lucia from the US, this guide will take you through the necessary costs, timeline, requirements, functional ports, and customs regulations you need to know when sending cargo over international waters. We want to help make sure that exporting goods in and out of St Lucia goes as smoothly as possible so that business owners can focus on more important matters like marketing their products! Read on as we give you all the details you need about how to ship safely and effectively to St Lucia from the USA!
Shipping to St Lucia: An Overview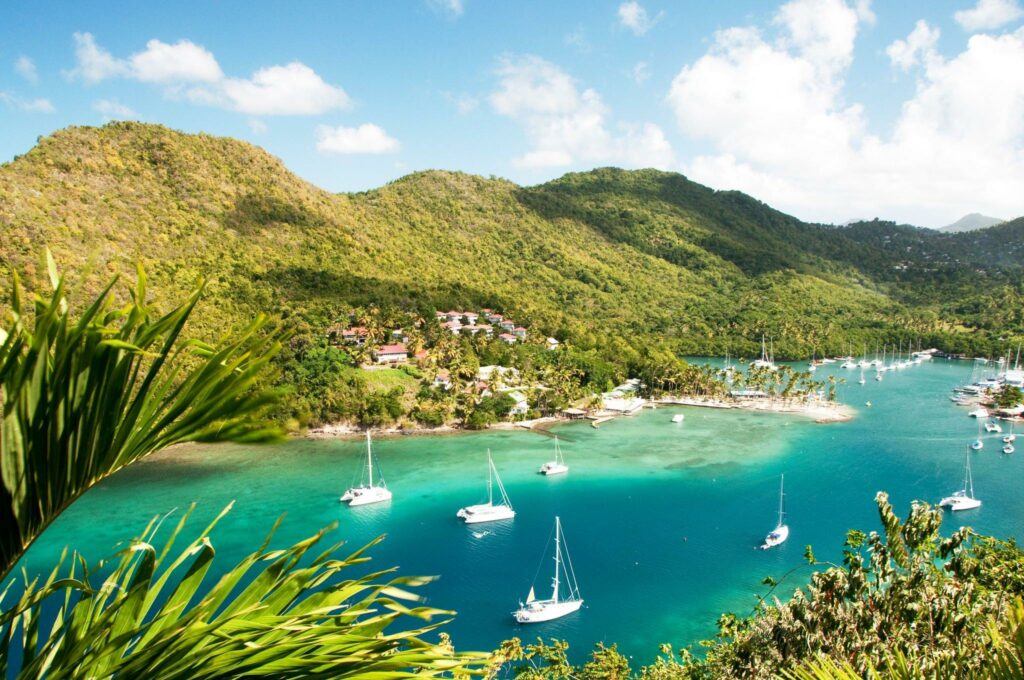 St Lucia is an island nation located in the Eastern Caribbean Sea. It is part of the Lesser Antilles and measures 238 square miles. St Lucia has a population of 173,765 as of July 2020 and its capital city is Castries. The country's main industries are tourism, agriculture, and light manufacturing such as garments, electronics, and beverages. The official language is English, however, the majority of locals speak Creole French. 
As of 2019, the United States is St Lucia's second-largest trading partner. In 2020, the country imported over USD$78 million worth of goods from the US. The main categories of imports include machinery and equipment, food products, chemicals, and agricultural products. Despite its small size, St Lucia has a strong economy and is well-connected to the world with modern airports, ports, and telecommunications infrastructure. This makes it an ideal location for businesses looking to export goods in and out of the region.
What can you ship to St Lucia?
The goods that you can ship to St Lucia are restricted under the country's customs laws. In general, items like food, pharmaceuticals, and medical equipment may be imported without special permission from the government. However, certain items such as hazardous materials, firearms, and ammunition require a license before they can be shipped over international waters. 
Additionally, motor vehicles, art objects, and antiques require special permission or a permit before they can be shipped. It is important to check with the local customs officials prior to sending any goods in order to make sure that your shipment will be allowed into the country.
Restrictions on Import into St Lucia
The government of  St Lucia has established a list of items prohibited from entering or being shipped to St Lucia. Any type of acid, foodstuff, coal and firewood, gas, non-prescription drugs, furs, oxidizers, radioactive, flammables, poisons, and tobacco products (including e-cigarettes and vaping products) are prohibited from entering or being shipped to St Lucia. Additionally, bearer documents such as stocks or bonds may not be imported into the country.
It is important to note that all shipments of items such as art objects and antiques, motor vehicles, and firearms require a permit or special permission from the government before they can be shipped. For any other inquiries about importing goods into St Lucia, please get in touch with the local customs office for further information.
By understanding what items are prohibited from entering St Lucia, you can avoid any potential issues when shipping goods to the country. Following all local customs regulations will help ensure that your shipments arrive on time and without any delays. Additionally, it is important to consider whether or not additional services or insurance coverage may be needed in order to protect your shipment.
Available Methods for Shipping To St Lucia From USA
The most common methods used for shipping to St Lucia from the US are air freight, sea freight, and express services. Air freight is generally the quickest method, however, it can be more expensive than other options due to the cost of fuel and additional handling fees. Sea freight is typically the most cost-effective option, however, it can take much longer to reach its destination. Lastly, express services provide a more direct delivery but are usually quite costly.
Container Shipping:
The most common method used for container shipping to St Lucia is through the use of a shipping container. Shipping containers come in a variety of sizes and can be used to ship anything from small parcels to large vehicles. Container shipping is typically quite cost-effective and can be done via sea or air freight depending on your needs. There are further two types of container shipping that you can use to ship your cargo to St Lucia:
Full Container Load (FCL) shipping:
In FCL, the entire container is used to ship the goods, meaning that you will need to fill up the entire container with your cargo. This can be a cost-effective option if you have enough cargo to fill the whole container, however, it may be quite costly if you do not have enough cargo since you would still need to pay for the full capacity of the container.
Less than Container Load (LCL) shipping:
in LCL, you are only charged for the space that you use in the container. This makes it a more cost-effective option since you will not be paying for the extra cargo you do not need to ship. However, it may also take longer since your shipment will have to be consolidated with other shipments before it is sent.
RoRo Shipping:
RoRo shipping, also known as roll-on/roll-off shipping, is a cost-effective option for those looking to ship vehicles or large cargo items to St Lucia. Most of the RoRo ships are specially designed to carry motor vehicles and other wheeled goods such as boats, trailers, bulldozers, and more. When compared to container shipping,  RoRo is faster, more efficient, and often less expensive.
No matter what method of shipping you choose, it is important to plan your shipment well in advance and factor in any unforeseen delays that may arise. Additionally, it is always a good idea to check with local customs or port authorities prior to sending any goods overseas in order to ensure that your shipment will be allowed into the country.
Cost of Shipping To St Lucia From USA
The cost of shipping to St Lucia from the US depends on the type of goods you are shipping, the size and weight of your shipment, and the distance it must travel. Typically, the cost will range from $1 to $5 per pound depending on these factors. Additionally, there may be additional fees charged by customs or port authorities when sending goods into St Lucia so it is important to factor these in when calculating the total cost of your shipment.
Type of Goods:
The type of goods you are shipping will affect the cost as hazardous materials and items that require special permissions or permits may be more expensive to ship than standard goods.
Shipping Method:
There are several different shipping methods available for transporting goods from the US to St Lucia. These methods range from air freight, which is the most expensive option, to sea freight, which is more affordable but takes longer. Container shipping is the most popular option as it allows you to save on space, time, and money.
Shipping Distance:
The distance from the origin port in the US  to the destination port in St Lucia will also affect the cost of shipping. Shipping companies charge on a per-mile basis, so shorter distances can mean lower costs.
Weight and Size of each Shipment:
The size and weight of each shipment also affect the cost of shipping. Generally speaking, heavier and larger shipments cost more to ship than lighter and smaller ones.
Additional Services or Insurance:
Any additional services or insurance coverage may also incur extra costs. It is important to consider these when budgeting for your shipment as they can significantly increase the overall cost of shipping.
Customs Costs:
The exact amount of customs cost depends on the type and value of the items being shipped. The De minimis value helps to determine whether duty and tax will be charged. You may be required to pay customs fees for items that exceed the De minimis value of $100, depending on the type of goods being imported. This means that goods that cost less than  $100 will not be subject to any customs fees. 
Alcohol and tobacco products have their own tax and duty rates, which are separate from the De minimis value. There may also be additional taxes and fees imposed on certain categories of goods, such as luxury items or electronics. Be sure to check the exact regulations before shipping your item to St Lucia. 
Timeframe for Shipping To St Lucia From USA
The timeframe for shipping to St Lucia from the US will depend on a few factors including the size and weight of your shipment, the distance it must travel, as well as any customs or port delays that may occur.
Generally, shipments can take anywhere between one to two weeks depending on these factors. Unexpected delays due to weather or mechanical problems can also occur, so it is important to plan for unexpected delays when shipping to St Lucia from the US.
Functional Ports & Airports in St Lucia
The two main ports of entry for shipments coming into St Lucia are the Castries Port and Vieux Fort International Airport. The Castries Port is the largest port in the country and handles all types of cargo shipments from containers to break-bulk goods. Vieux Fort International Airport is a modern facility that can handle both commercial and private flights and offers direct connections to major cities throughout the Caribbean, North America, and Europe.
In order for your shipment to be cleared through customs, you must use either of these two ports. Additionally, your shipment must meet all the necessary requirements for importation into St Lucia including proper labeling and documentation. Failure to do so may result in delays or even seizure of goods by authorities.
When shipping to St Lucia from the US, it is important to consider all of the factors mentioned above in order to ensure a successful and cost-effective shipment. With careful planning, you can take advantage of all the benefits St Lucia has to offer while avoiding any potential pitfalls that could delay or even damage your cargo. By researching the options available and understanding the local customs regulations, you can be sure that your goods will reach their destination safely and on time.
Documentation Requirements:
To ship goods to St Lucia from the US, all necessary documentation must be completed and submitted in order to clear customs. This includes a commercial invoice which must detail what is being shipped, the cost of each item, the quantity, and the total value of the shipment. A detailed packing list specifying each item in the shipment should also accompany the commercial invoice. 
A bill of lading or airway bill is then required to provide proof of shipment and must include the sender's and receiver's contact details as well as a description of the goods. An insurance certificate with appropriate coverage must also be provided in order to protect against any loss or damage while in transit.
Finally, a Certificate of Origin may be required if certain countries have preferential trade agreements with St Lucia and the items are being shipped from one of those countries. All documents must be presented in either English or French.
Let AES help you in Shipping to St Lucia from the US
At AES Shipping, we understand the complexities of sending goods to St Lucia from the US. We can help you with cost-effective international shipping solutions that meet your needs, including container and RoRo shipping services. Our experienced team provides personalized service to ensure that your shipment is handled safely and efficiently throughout its journey. From paperwork processing to tracking services, we strive to ensure that your shipment arrives on time and in perfect condition. With AES Shipping, you can rest assured that your goods will arrive safely and securely. Contact us today for a free quote. Our friendly team at AES Shipping is here to help make shipping to St Lucia from the US as stress-free and cost-effective as possible.
Other blog posts you might like
---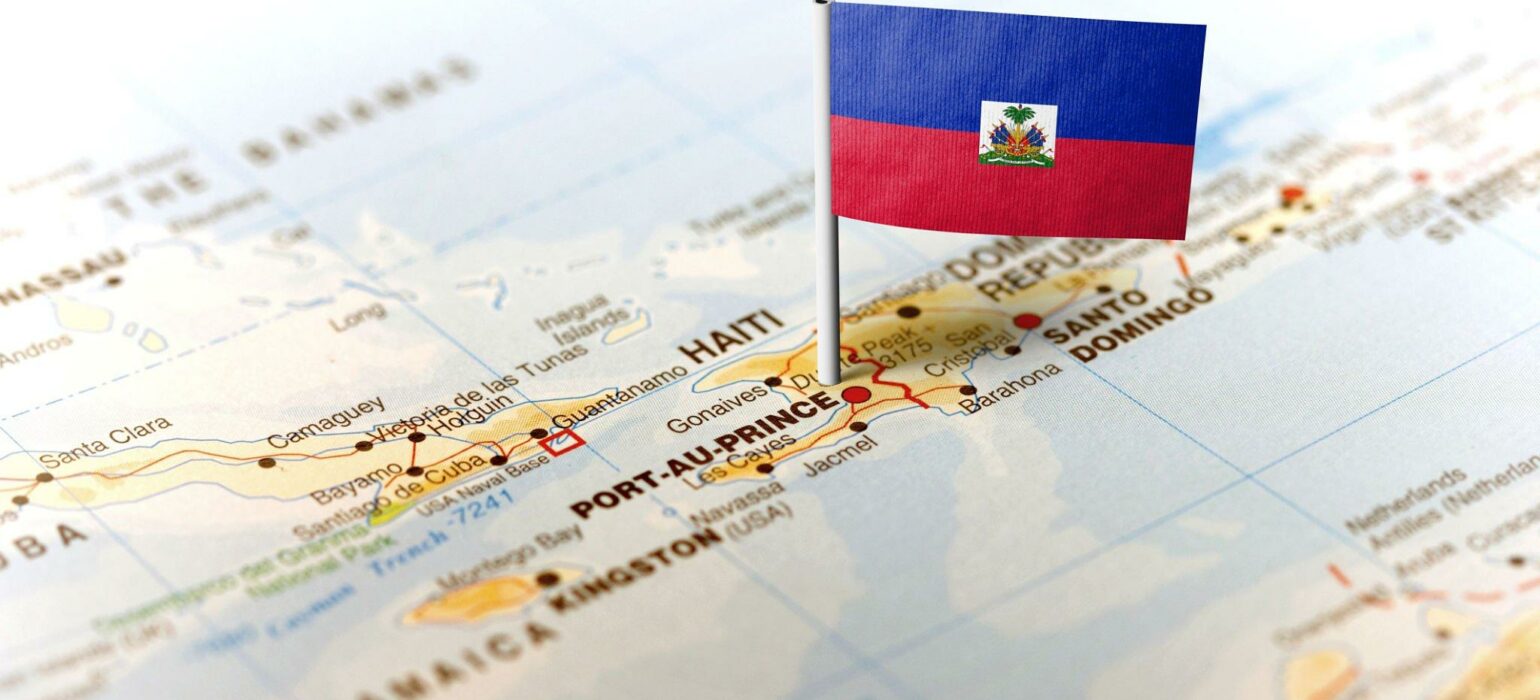 Feb 8, 2023
A Comprehensive Overview of Shipping Goods to Haiti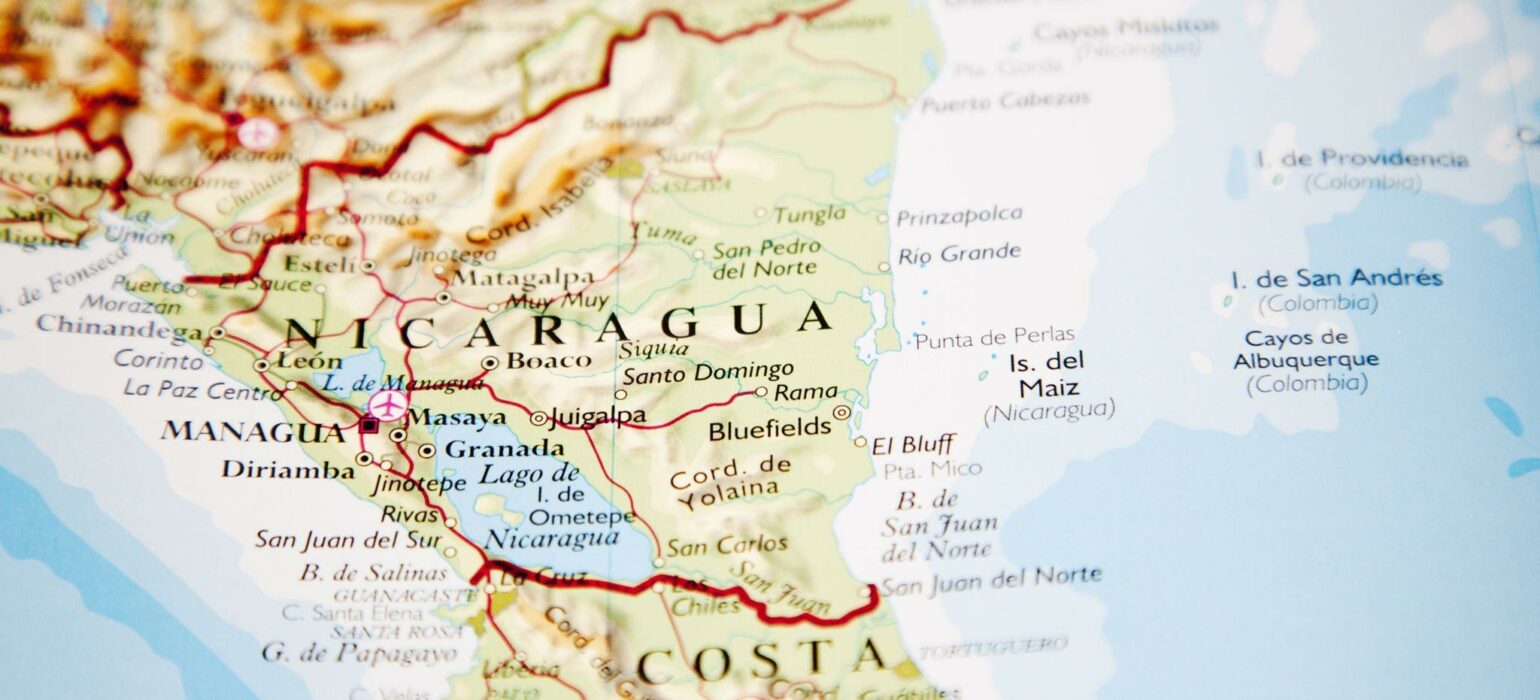 Feb 2, 2023
ENVÍOS A NICARAGUA DESDE MIAMI